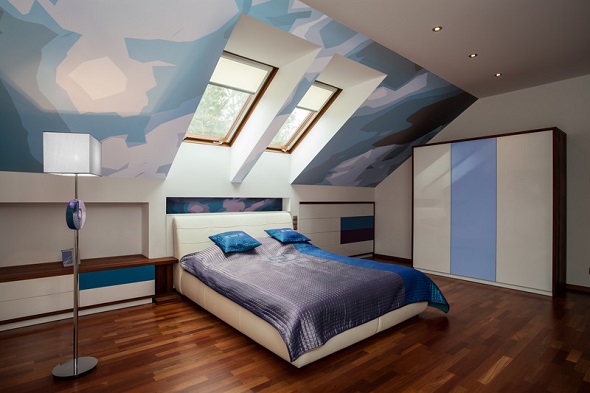 Hi folks,
recently we carried out a survey on attic conversion prices with some of our tradesmen across Ireland. The question we asked was the same as the one we asked in a similar survey in 2014, so it was interesting to compare the results. The question we asked was as follows:- How much would it cost, excluding vat, to add an extra bedroom in the attic and were there any tips they could give for getting the best job done. Here is a sample of the replies we received below:-
Andrew from Dublin: Standard attic conversion is around 15000 euro.
Alan from Dublin: Total price between 12,000 & 15, 000 ex vat best to get as much natural light in as possible. make sure to use the right size floor joists to suit the span. Use eaves space for pull out storage units.
Matt from Meath: It would cost €15,000 ex vat. The ideal way to do it is to use steel rsj's.
Ciaran from Wexford: The cost we would charge to add one bedroom in an attic conversation for a standard 3 bed house would be 13000 to 15000 ex vat depending on level of finish that would include engineer to certify. Tips before starting make sure you have enough room to achieve what you want to size wise and that at the end of the day it's actually going to add value to the property.
Thomas from Cork: First of all it depends on whether we are adding an attic room(s) to a bungalow or a standard 3 bed semi, the bungalow would obviously cost more but since we are adding one room we will say an average of 10k-12k excluding vat for a one room attic conversion to your standard 3 bed semi. Tips…insulation, fire proofing, sound proofing and getting what is best for the space is key, some home owners simply want to fit too much in their attic…space saving is also key, instead of blocking off that crawl space with some small doors try and add some built in units that you will actually use and have ease of access to over time. Make sure all tradesmen even the subcontractors of the main builder are insured, competent and registered, consult an engineer, a builder needs some guides to follow too at times…. Customers need to be aware that most cases by gaining one room in the attic you will mostly lose a room below most often the box room as the stairs tends to go here, a 3 bed semi house with an attic converted into a room will not automatically become a 4 bed semi, if you were to sell the house later it would still be a 3 bed semi with an attic conversion. If its a family home where you intend to live there and raise a family then go for it but if you are simply aiming to add value by converting an attic then it might not be the best option.
Patrick from Cork: For a good sized double bedroom attic conversion without ensuite my costs are below €20,000.
Stefan from Dublin: I am currently charging for attic conversion in 3 bed semi detach house between 12500 / 13500 plus vat. the standard attic with moving water tank, one radiator, electrics done with few sockets and spot lights. If necessary rsj installed and red deal winder stairs. Two velux roof lights, whole lot skimmed. Fire door, and structural certificate at extra cost 450.00 plus vat. The tip would be keep the good quality of work. client happy will pass the contractor details to friends or neighbours with good recommendations.
Brian from Dublin: Average cost of attic conversion €17,500 + vat@13.5%. Tips: 1. Always ensure engineer has given spec for steel works and that he/she will sign of at the end issuing a certificate of completion 2. Get the best advice when it comes to insulation levels and the best practice ensuring roof is ventilated properly etc. A lot of roofs would have old bitumen felt and it is very important not to restrict airflow when insulating. * When pricing make sure you are comparing like for like, estimates do vary, and the lowest cost is not always best option.
Philip from Kildare: Approximate price is 20k for a standard 3 bed semi-d standard roof. Small things like extra light (bigger velux) or built in storage or en- suite will add extra. Also place for skip can be an issue in some estates.
Jim from Dublin: All building costs at a house are relevant to access and distance from where the van is parked, so the attic being furthest away needs a certain type just to go up and work there with people living in the house. Price of 15 to 17K gives a stairs over existing, two roof lights, new joists fitted to steel on brackets not built into neighbours walls and sterling board T and G all over, with tanks moved to side area, new and existing walls and ceiling area skimmed over insulated slabs one door one switch two sockets two lights. One rad from existing system. For 2/3K more side areas can be insulated and sheeted rafter space can be sprayfoamed another 3/4K can include an en suite tiled. 1K for new floor and decor. To get the best job is the same as all building work, get the person who wants to do the best job. Its basic work done in cramped conditions, work from the outside in, make stair ope, fit the windows, do the insulation and sheeting in outer areas move the tanks plumbing wiring steel joists stairs. Best is a house with a gable. If its a hipped roof where gutter is at the same level all around it should be raised to higher level for best results and make space in attic over stairs, make a half hip or dutch hip, roof pitch should be 35deg plus or build a dormer roof to give more floor space. Insulation is more important there as there's only the width of your hand from snow on the roof.
Andrew from Dublin: The average price on an attic conversion in a three bedroom house is €14000 incl vat. This includes proper staircase rsjs to support the independent floor and to support the roof. it incl 2 velux and a radiator (closed system). it also includes insulated walls and ceiling with a skimmed finish.
Gareth from Dublin: For standard attic convertion to house is e14,500 plus vat that includes steal beams new 9×2 floor new staircase all electrics moving water tank 2 big windows in main room 1 small window in hall all attic insulated again and slabbed and plastered new doors and skirting note no painting included, and if ensuite required an extra e3,000 all my attics are certified.
Matthew from Cork: Attic conversions can a be tricky business. The roof type must be taken into account, a cut roof or a truss roof. When people build or buy they rarely think to the future, with the attic space being the ideal area for an extra room or rooms. you are paying for a roof so if a little fore thought was put in place, most of the first fix could be carried out at this point. This rarely happens which is a great shame. Pricing an attic conversion is very complicated as current roof structure, electrical and mechanical installation are usually large issues. A standard and straightforward conversion we are doing for €1100 per m/sq. This can nearly double depending on amount of existing installations that need to be amended and extra structural works that need to be carried out.
Stephen from Wicklow: Prices at present range from €17- €20 k. For a basic attic conversion. It is then additional for doors, painting , number of spotlights, partitions etc.
Prices in our survey ranged from €10,000 to over €26,000 plus VAT. The average price was just over €15,000 + VAT which would be €17,000 including VAT. This compares to an average price of €12,000 + VAT in our 2014 survey so the average price of adding an extra bedroom in the attic in this survey is €3,000 + VAT more than the 2014 survey. When getting prices for building work it may be tempting to go for the lowest price but since you usually only get one chance to do it right please try and put quality ahead of price as much as possible.
The tradesmen had some really good advice to give in their responses. When carrying out an attic conversion or most types of renovations that include structural works, make sure to do the following:- (a) get references, qualifications and insurance details from each contractor who quotes for the job, (b) make sure to hire an independent certifier from the outset and have them sign off on each stage of the build (c) only pay for each stage as it's signed off by the certifier (d) consider using an escrow payment facility to manage the payments and to safeguard both you and the contractor.
I hope this helps some of you who are considering an attic conversion in the near future. If you decide to go ahead with it be sure to post your attic conversion job here and get up to 4 quotes from rated tradesmen.
Cheers
Oliver Dempsey
2nd September 2017
Here are some other articles that you might be interested in below:-
House Extension Cost Survey 2017
Attic Conversion Prices in Ireland – 2014 Survey
Construction Work Safety in the Home
Safety Tips for Hiring a Tradesman
Considering An Attic Conversion? Read This First
7 Attic Conversion Ideas For Your Home
Do I need planning permission?
Will stricter building regulations improve building standards in Ireland?
Certifying my building or renovation
Construction Contracts, why are they needed?
Please note that the photo above is for illustration purposes only.