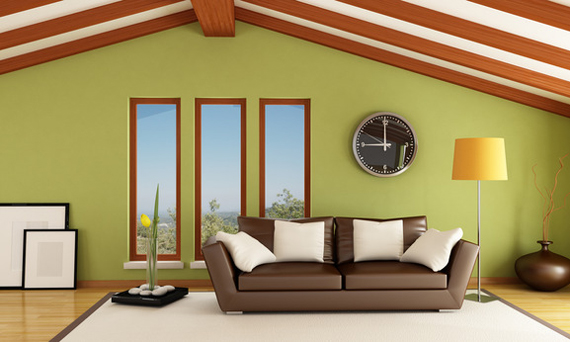 Hi folks,
recently we carried out a survey on attic conversion prices with some of our tradesmen across Ireland.  The question we asked them was how much would it cost, excluding vat, to add an extra bedroom in the attic and were there any tips they could give for getting the best job done.  Here is a sample of the replies we received below:-
Thomas from Kildare: Average attic conversion for a one bedroom can range from e11k to e15k ex vat. I would recommend to install rigid insulation between rafters as well as installing insulated plasterboards to achieve best possible u values. If you had money to spare I would invest in a sound proof membrane to floor also to prevent noise travelling from bottom floors and vice versa.
Padraic from Dublin: attic conversion costs – 13000 euro
Pater from Wexford: Depending on the sq footage roughly 10,000 to 18,000. Best advice is plan out your attic space and use every sq foot available.
Chris from Wicklow: Roughly about 12000-15000
Mark from Dublin: Attic Conversion 10,000 ex vat
Adrian from Cork: Depending on size €6K- €10k.. No trusses can be cut. Alcoves can be built into existing studwork for seating or book shelves etc.
Feargal from Dublin: attic conversions for bedroom start at 10,900ex vat based on semi/d house area;18×16 fixed red deal stairs floated floor/ 2 velux inc escape hatch/engineered fixed beams/ fire wall /ceilings and walls fire boards/red deal secret nailed floor/red deal door/storage doors /skirtings/banisters.radiator
Paddy from Meath: the best price is e12000 and i show people the ones ive done they can really get the picture in there head.  Your personality plays a big part in getting the job as well references of course.
Keith from Dublin: Upon your recent enquiry an extra bedroom in the attic would cost approximately e13,000 ex vat. Best tip I would give is make sure you have chosen the correct construction company who provides insurance details, engineers certificate, a reci certificate, a 15 year warranty, a 15 year manufacturer's warranty and finally a building certificate of compliance on completion.
Derek from Louth: there's only one way to do the job and it is the right way ! To convert attics and class them as bedrooms to meet all regulations and have it certified you have to install appropriate steelworks , staircases etc . Exl vat budget approx e16,000 .
Matthew from Cork: without a size I would be saying somewhere between 12 and 16k for a standard 3 bed semi. All materials, insulation, plywood and a staircase are very expensive, people should also remember to get stairs in you will usually loose box room in house because of rules and regs
Alan from Louth: To convert an attic, about e 12000 spliced steel and new 9×2 joists for floor stairs with half hour fire door at top of landing 100mm kingspan in ceiling.
Declan from Dublin: Depending on finish pp permission cleared and engineer spec adhered to no more than €10K but they would all differ.
Alan from Limerick: I've recently converted an attic with stairs, 12 by 12 bedroom with ensuite it cost 6500 ex vat for what you would call builders finish. Tips for the job. Firstly is the size in your attic space big enough for what your looking for and will it be worth the money Do not spare on insulation if at all possible. Make sure you use qualified and competent tradesmen.
Stuart from Dublin: On average it would cost in or around e12,000 to convert an attic. Best tip i can think of is to scaffold on outside and work mainly from the outside to minimise disruption for the customer. Other than that it is just stick to the rules and you can't go wrong
Paul from Offaly: Basic price to attic bedroom; Staircase fitted into new ope into attic, create landing; e4000. Create new room with new floor joist, ply flooring, studwork, slabing, skim out, insulation, Velux, new rad, door & trimmings, sparks; e4500. Tip; I gave you a basic price, ex vat. but never price attic work without viewing it 1st & always get an engineers report on integrity of attic structure, if possible.
Mick from Louth: Attic conversion approx €10,000 including stairs and velux window standard finish
As you can see there is a quite a variety in the prices with most responses ranging from €10,000 to €16,000.  The average price was almost €12,000.  When getting prices for  building work it may be tempting to go for the lowest price but since you usually only get one chance to do it right please try and put quality ahead of price as much as possible.
The tradesmen had some really good advice to give in their responses.  Some of these points have been made already but just to re-iterate them again:-  (a) get references, qualifications and insurance details from each contractor who quotes for the job, (b) make sure to hire an independent certifier from the outset and have them sign off on each stage of the build (c) only pay for each stage as it's signed off by the certifier (d) consider using an escrow payment facility to manage the payments and to safeguard both you and the contractor.
I hope this helps some of you who are considering an attic conversion in the near future.  If you decide to go ahead with it be sure to post your attic conversion job here and get up to 4 quotes from rated tradesmen.
Cheers
Oliver Dempsey
17th October 2014
Here are some other articles that you might be interested in below:-
New Build House Costs (2014 survey)
House Extensions – 12 Tips on Extending your Home
Do I need planning permission?
Will stricter building regulations improve building standards in Ireland?
Certifying my building or renovation
Construction Contracts, why are they needed?
Attic Conversion Prices (2012 survey)
House Extension Prices in Dublin(2012 survey)
Top 10 Tips to Building a Home