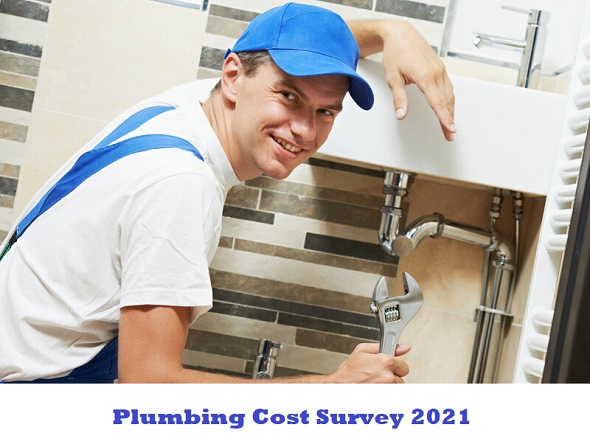 Plumbers provide a variety of services mainly related to heating systems, water supply and drainage.  Their services include the installation and/or maintenance of heating systems, drainage, water supplies, domestic appliances, boilers and radiators.  They locate faults in systems & equipment and repair the issues.  They attach weatherproof materials to walls, roofs and chimneys.  They answer emergency calls to repair leaks and other problems.
Lately we did a survey of plumbing charges with some plumbers on our website.  We asked them to let us know what a typical call out fee would be and the price per hour thereafter.  We also asked if they had any tips for customers on having a good experience with the tradesman and their job.  Here are some of the replies below:-
Peter from Cork: 70 call out 50 per hour after that and then jobs on price excluding materials unless requested by client.
Gary from Kilkenny: €50 callout and €35 an hour after. It's probably best to get the plumber to pick up materials as there are so many different fittings.
Marcus from Meath: We have a call out charge of €80 plus vat @13.5% during the hours of 8am to 5 pm. After hours up until 10pm call out €110 plus vat. After 10pm to 8am €200 plus vat. Labour charge is €60 per hour plus vat after initial first hour which is included in the €80 plus vat call out fee. The reason we charge a call out fee is because we got to many calls just looking for us to call to give advice and not actually looking for a job done so we feel the call out charge rules these type of customers out.  General plumbing charges materials not included: Rad swap €140.00
Rad valve swap €90.00
Ball valve swap €80.00
Basin Tap swap €80.00
Bath tap swap €140.00
Boiler swap €1100.00
Cylinder swap €400.00
Washer change €40.00
Top up heating system €50.00
Attic tank swap €250.00
Cormac from Meath: Depending on the repair cost if there is anything then it's around €60-70, this would be for any work that takes less than an hour.  Example; to investigate a leak €60-€80 euro"
Olegs from Dublin: Calls from € 90-180, depending on the working time 1-2 hours, then every hour € 60-70, maximum 6 hours.  Work more than 8 hours is negotiated separately.
Johnny from Louth: There €50 on call and 1st hour and €30 after 1st hour sometimes per items €80 replace toilet, €80 for sink.
Damien from Wicklow: So a typical call out charge would be €60-€80 depending on the location of the job and maximum would be €120 per hour also depending on location.
Sean from Cork: €80 covers callout and the first hours work and  € 50 / hour thereafter.  With regards getting the best job done you have to go to a reputable plumber.
Oleg from Dublin: I will talk about how I offer my services. Call out usually from € 90-180, depending on the working time less then 1 hour or 1-2 hours, then after every hour € 60-70 , what kind of job ( height risk, slippy, normal condition) maximum 6 hours. Work more than 8 hours is overtime and payment going negotiated separately.
————–
I hope this helps some of you who are planning to carry out a plumbing job in the near future.  Don't forget that you can get a number of quotes for plumbing jobs by posting your job on our website at https://www.tradesmen.ie/trade/plumbers.
At Tradesmen.ie, we are continuing to provide our service within the restrictions that apply. Please feel free to look for quotes but only work that complies with the government guidelines should be carried out until these restrictions are lifted.
If you have any comments or suggestions please feel free to place them in the comments box below.
Cheers
Oliver Dempsey
Tradesmen.ie
16 August 2021