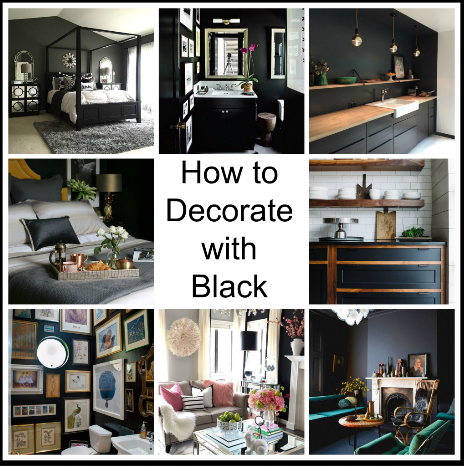 Decorating with black?
Does this sound too dark, too sombre, too claustrophobic?
If that's your initial reaction, then prepare to be surprised and delighted. Black can be a sophisticated, moody, dramatic and glorious colour to use in the home. Here are some tips and examples regarding how to use it well.