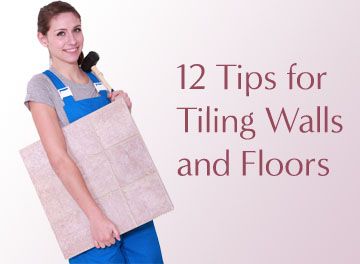 Hi folks,
in this article we look at some tips for tiling walls and floors.  Tiles are popular because of their beauty, durability, are water resistant and easy to keep clean.
The most frequently tiled rooms in the house are bathrooms and kitchens, mainly because a durable, hard wearing, water resistant finish is needed.
Many people think that wall tiling is just a vertical floor and that it's an easy job. This isn't entirely the case.