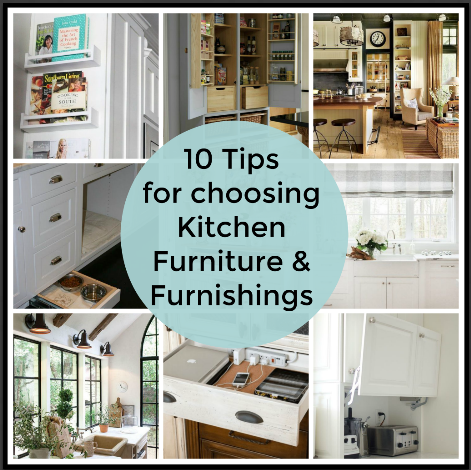 What furniture and decorating decisions do you need to make when planning your new kitchen? You might be thinking of what materials to use for the cupboard doors and worktops, what kind of flooring, perhaps the type of cooker is a priority for you but kitchen design decisions must also include the furniture in the room as well as the solving all those decorating dilemmas. This checklist, complete with tips, should help.
1. Kitchen Island or Breakfast Bar
Kitchens now tend to be quite large rooms. There has been a definite move to the kitchen being the hub of the home, where the family congregate to cook, eat, chat, relax and perhaps even do some paperwork or homework. Even if there is a large kitchen table in the room, the kitchen island or breakfast bar can double as food preparation areas, extra storage and an informal space to eat or to sit and chat with a cuppa. Whichever you decide on, they are a definite asset within most kitchen designs.
Read: Kitchen Table, Kitchen Island or Breakfast Bar
2. Open Shelving or Wall Cupboards
Wall cupboards have the advantage of keeping the contents hidden from view and of being able to store a considerable amount of crockery or foodstuffs inside. However, open shelves are great in country or contemporary kitchens as you can display your attractive items and create the relevant atmosphere with the accessories. The disadvantages are the items have to be attractive, they can get dusty and they require some styling to set them off well.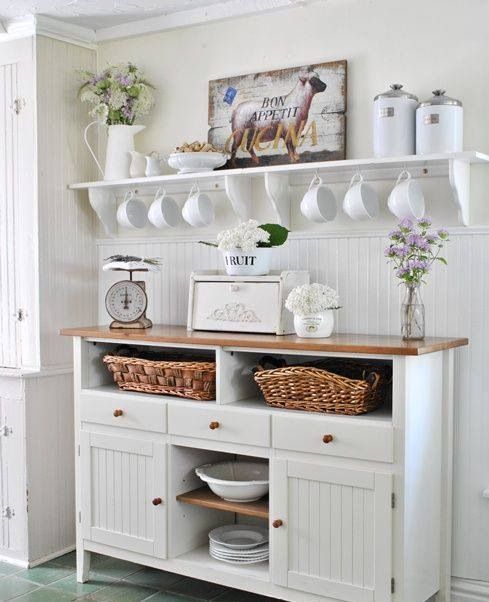 Source – You can see that this shelf has limited storage compared to wall cupboards but it is perfect for creating a country atmosphere in this kitchen.
3. Smart Drawers
We tend to think of kitchen drawers as storing items like cutlery, serving spoons and tea-towels. Seeing as so many of us have electronic devices now, all of which need to be charged regularly. In order to keep them safe, tidy and avoid cords trailing over worktops and floors, consider using a drawer as a charging station.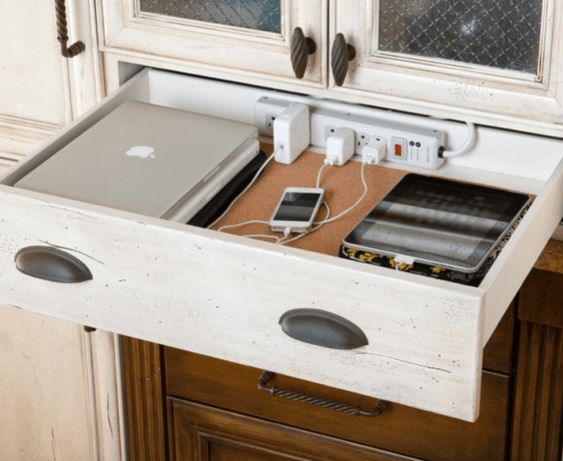 4. Mini Shelves
Great goods come in small parcels and changes don't have to be large to make a difference to your kitchen. Spice racks positioned at the end of a wall cabinet make the perfect space for storing and displaying your favourite or most-used recipe books. I know that while I have many recipe books, I have two or three that I use most of the time so having them within easy reach, and yet displayed attractively, is a huge plus.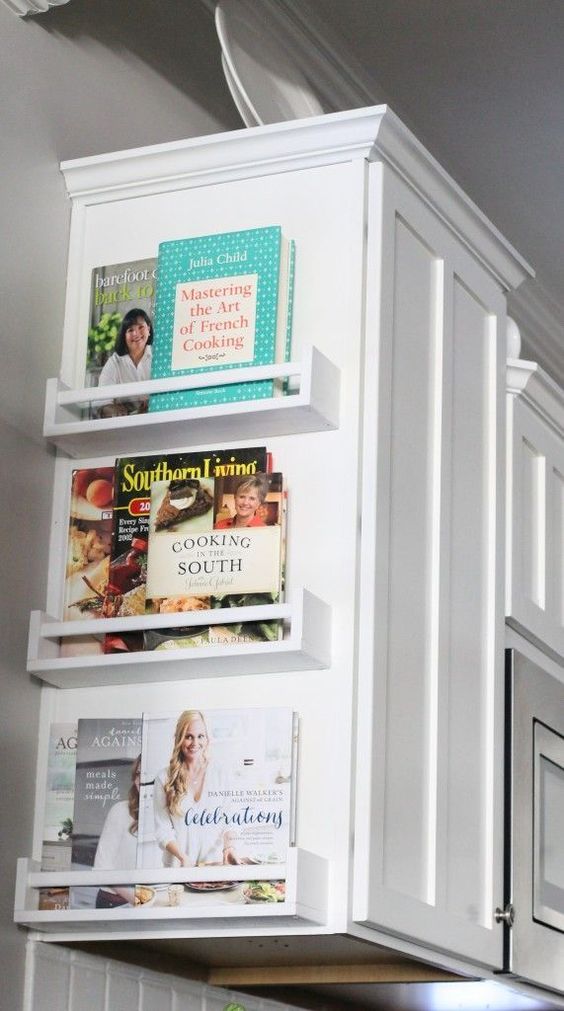 5. Pantry
The days of having a separate pantry to the kitchen are gone in most homes but it is remarkably convenient to be able to store most of your foodstuffs in one large cupboard, even nicer when they look as smart as this pantry. It isn't just a food cupboard, it's a piece of furniture that makes a statement in your kitchen.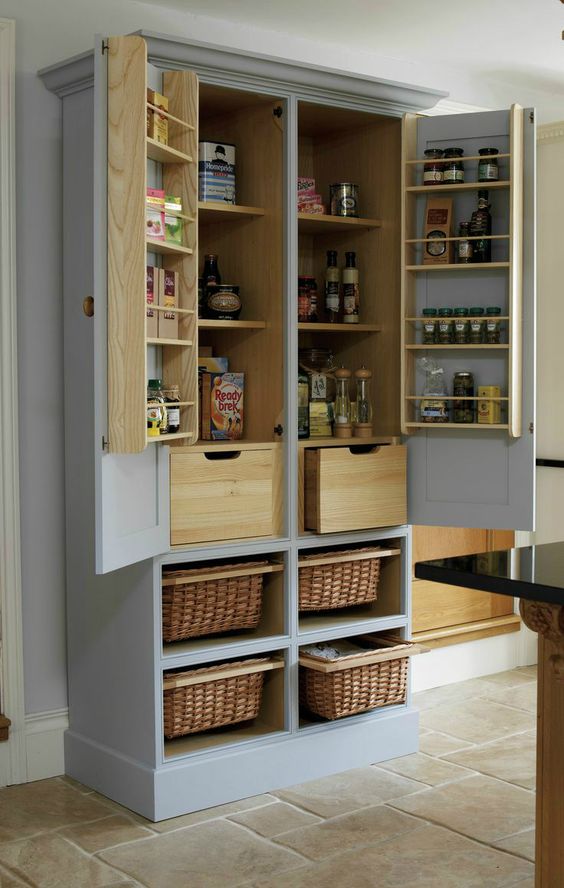 6. Kitchen Seating Area
If you have the space, devote one corner of your kitchen to a small seating area, be it for one or two armchairs as it's the perfect place to sit and relax with a cup of tea. It can also be nice to retire to the armchairs with a glass of wine or cup of coffee after eating your main meal of the day. Those twenty minutes to recharge the batteries in a comfortable armchair can make all the difference in a busy day.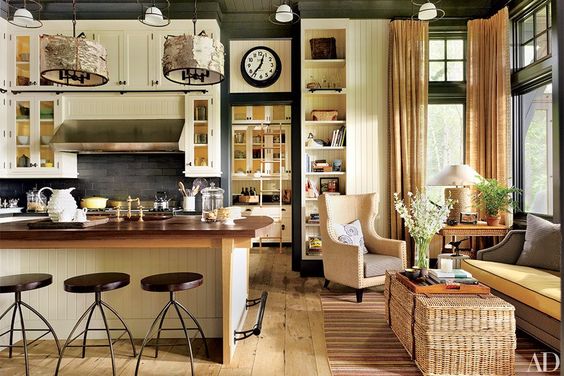 7. Window Treatments
When considering what curtains or blinds to get for your kitchen windows, I think it's hard to beat roman blinds. The fabric adds warmth and texture to the decor. They can be lowered easily thereby providing privacy. They can be raised during the day so are protected from splashes and they don't get in the way.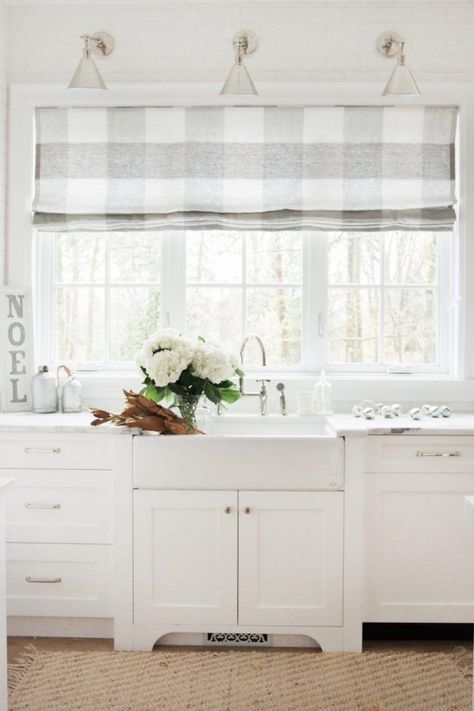 8. Kitchen Furniture for Pet Food
Don't forget your pets when designing furniture for your kitchen. Bowls on the floor can get in the way and can be kicked over too. By having the bowls placed in a drawer, they are kept out of sight when not in use, and easily accessible when required.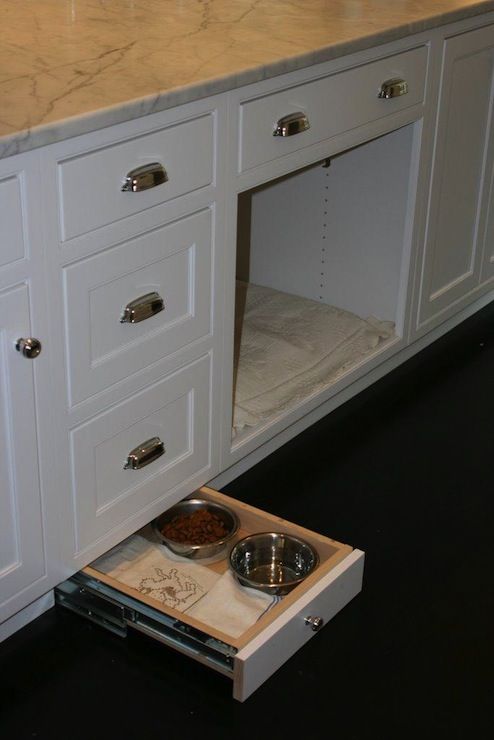 9. Keeping the Worktop Tidy
I have to admit I love when the kitchen worktop is completely clear of everything but the kettle, the teapot and the tea caddy. There's a fine line between being able to keep your kitchen worktop tidy clear of paraphernalia and being able to have items conveniently to hand. It can be a nuisance having to put the toaster back in the cupboard every morning for example.
When planning your kitchen design, ask for an allocated space large enough for a toaster, the coffee maker and anything else you like to keep on your worktop. All you need to do to maintain a tidy and clear worktop is pull down the cupboard door.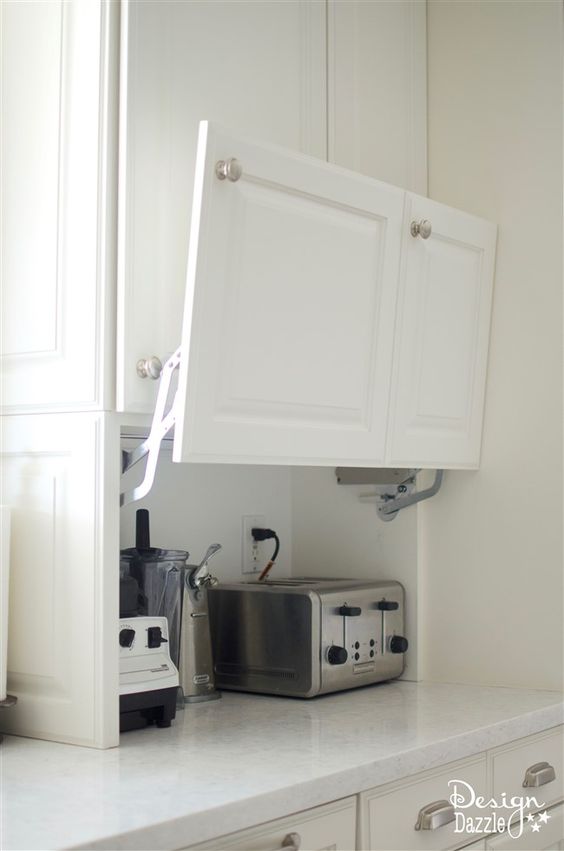 10. Let There Be Light
Don't forget the lighting when designing your kitchen. You'll need general lighting and task lighting.  Think about where you will need direct lights shining down on where you are working be it stirring a pot at the cooker, chopping vegetables at the kitchen island, washing saucepans in the kitchen sink and reading a book seated in the armchair.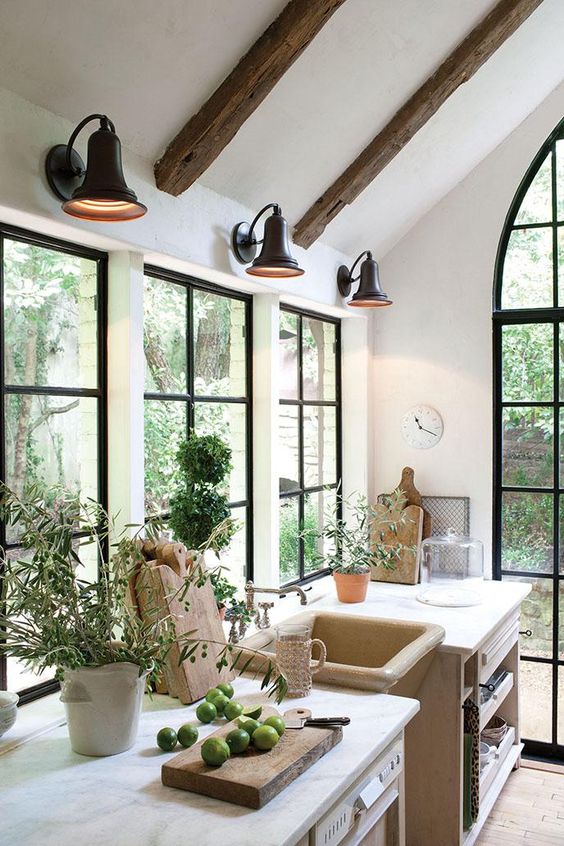 Many of these design decisions can be added at any time to your kitchen but I hope that you find these pointers useful if you're at the planning stages for your kitchen. Should you require any tradesmen for a building or design project, do provide the details on our website to receive up to four quotes for the job in hand.