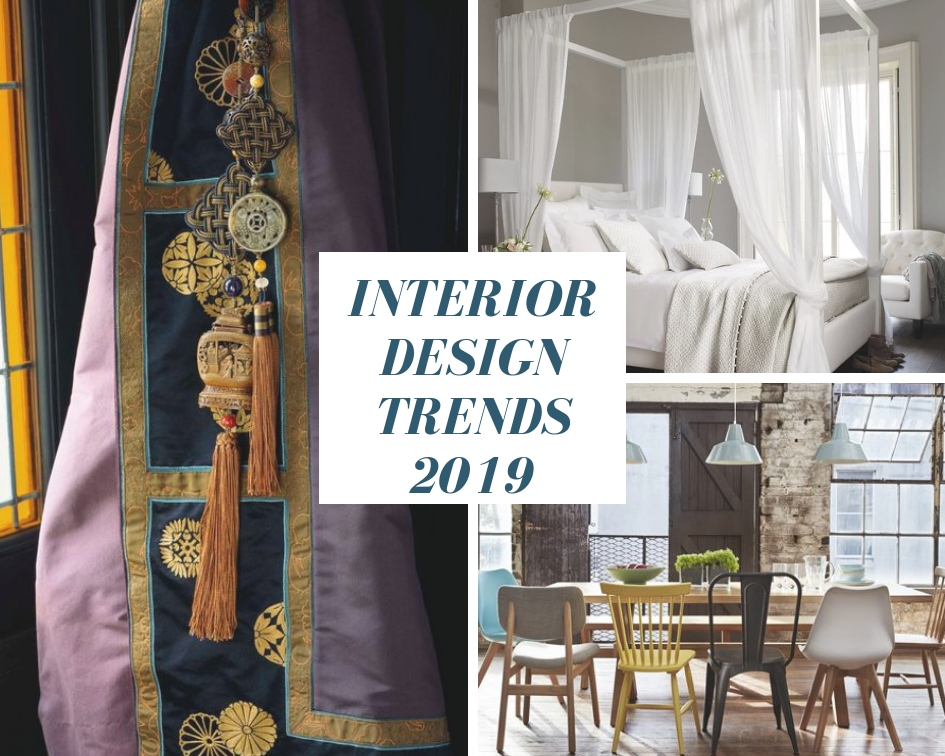 Have you started thinking about the decorating needs of your home for 2019? Before you proceed too far, read our post on the latest design trends so you know what design elements are 'past it' and what ones are bang on trend.
Four Poster Beds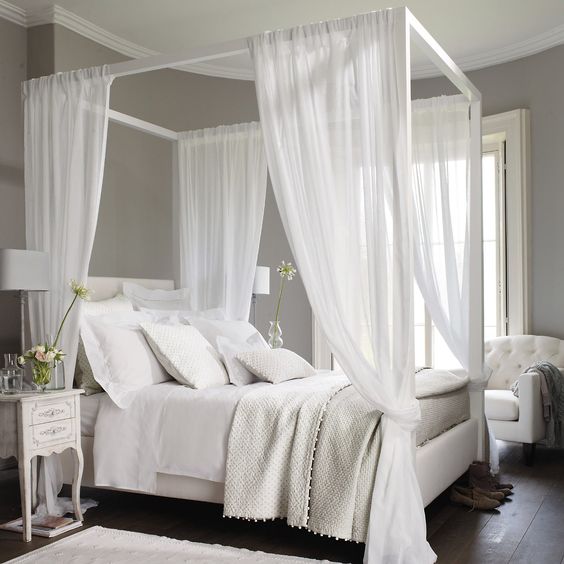 Four poster beds are making a comeback. The focus on decorating and furnishing the home so it is a haven from the stress and turmoil of the outside world has been on trend for a few years now but the four poster bed brings even more comfort. The wrapping around the bed of curtains and the poles means it is like a hug, a cosseting from the exterior world.
Black Bathrooms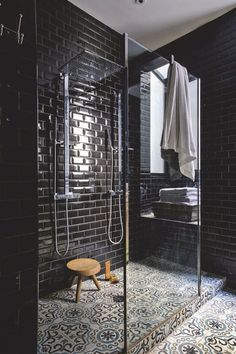 Bathrooms have become more indulgent, luxurious and bold. Black bathrooms are now in vogue – black tiles, black paint, black flooring, white sanitary ware – and create quite an impact.
Curtain Trimmings, Fringes and Tie-backs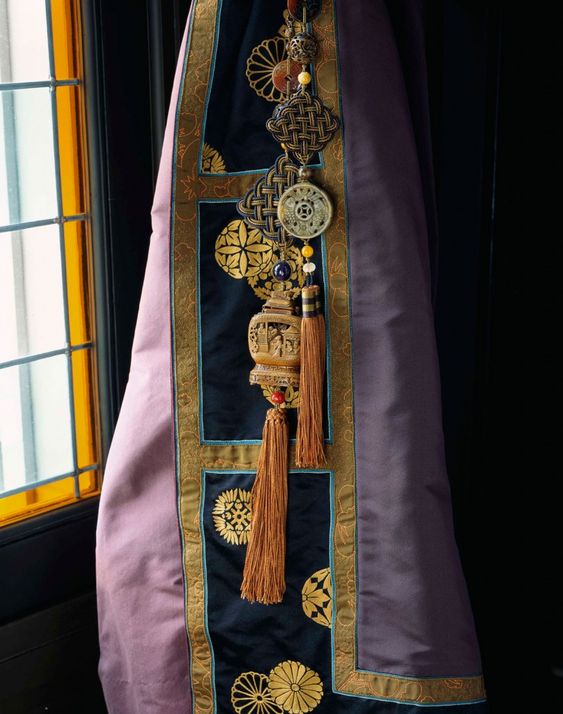 Passementerie is back with a bang. The trend of 'less is more' has ended and we can add more drama and flair to our window dressings again. Curtain trimmings, bullion fringes and tie-backs can be vibrant with unusual shapes for even more flair.
Bold Walls
The single wallpapered wall as a dramatic statement wall has been going out of vogue for a while now and it's definitely gone now. Bold colours (either in paint or wallpaper) on all four walls is on trend for 2019.
Wallpaper all the Walls
Wallpaper with subtle patterns are fashionable. Subtle so they don't overwhelm a room when all four walls are wallpapered yet they contain enough pattern to create plenty of interest.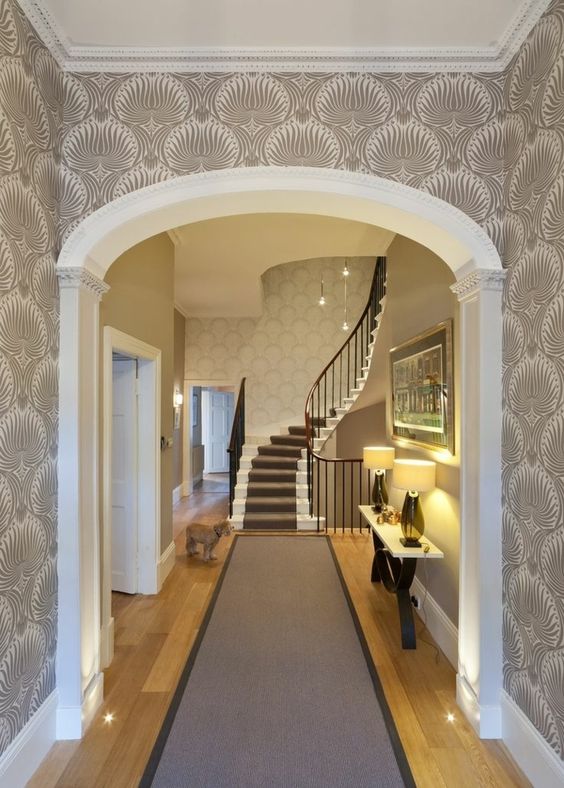 Mix and Match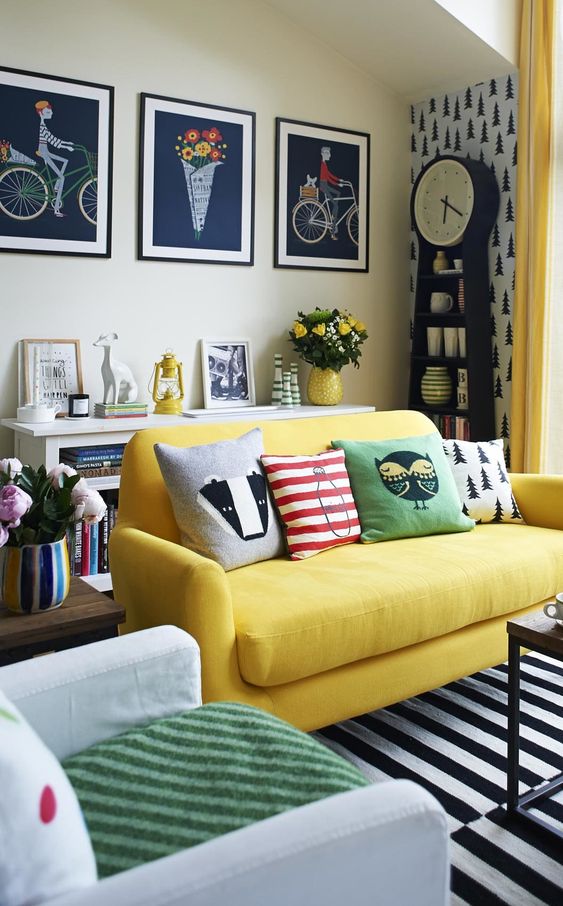 The three piece suite is done and dusted. Even having two matching sofas isn't so fashionable anymore. It's all about mixing and matching your armchairs and sofas – create some variety with them. It's sensible when you think about it. People at different stages of life often prefer a different type of seat for relaxing in. Older people prefer higher, less deep, armchairs. Younger people often love to curl up in a wide and deep armchair.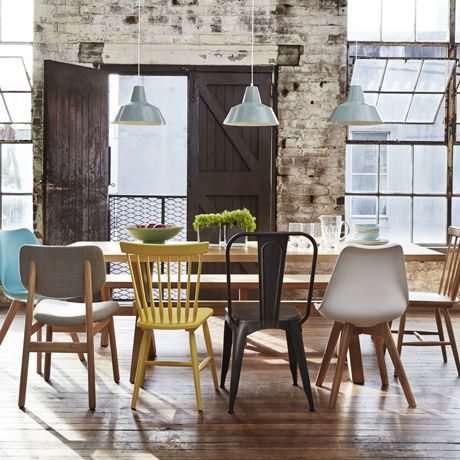 Mix and match dining chairs may once have been seen as eccentric but now it's bang on trend – and very interesting too.
Interesting Ceilings
Forget about plain ceilings. It's all about having interest up there be it a bright paint colour, wallpaper or beams.
We hope this helps you to put some thoughts together for any decorating or renovating plans for 2019. If you would like to hire an interior designer, builder, carpenter or decorator, don't forget to get your quotes from Tradesmen.ie.