As more homes are open plan in design or have multi-purpose larger rooms, the use of a permanent or portable room divider can help you to make more use of the space, provide some storage, allow more privacy, create different zones and yet maintain the feeling of space within the large area. Here are a variety of room dividers with suggestions of how to use them within your home.
Room Dividers with Storage
A simple bookcase, open at either side, providing shelving for a medley of interesting objects and books, acts as a simple but effective room divider.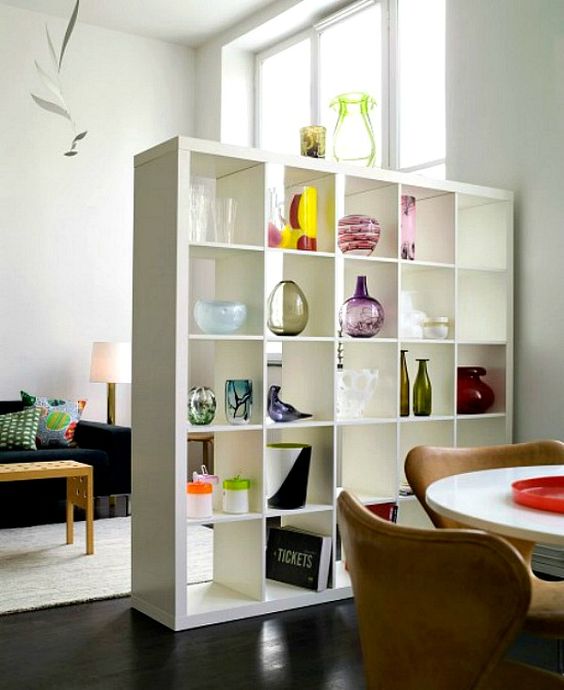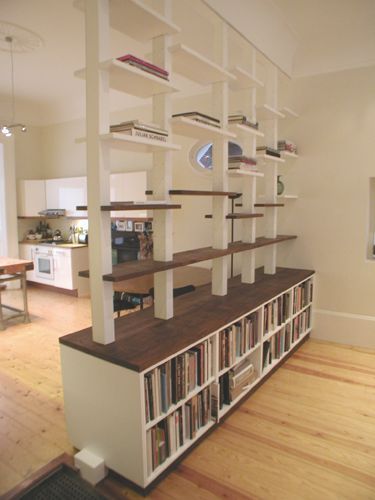 Room Dividers as Furniture
A sideboard can work as a room divider if it is tall or if it's like this one, with floor to ceiling lengths, it will look very stylish.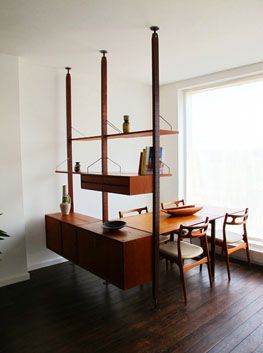 Portable Room Dividers
Having room dividers that you can move around, fold away, extend or narrow, means that you can create larger or smaller zones within your home as the seasons and your requirements change.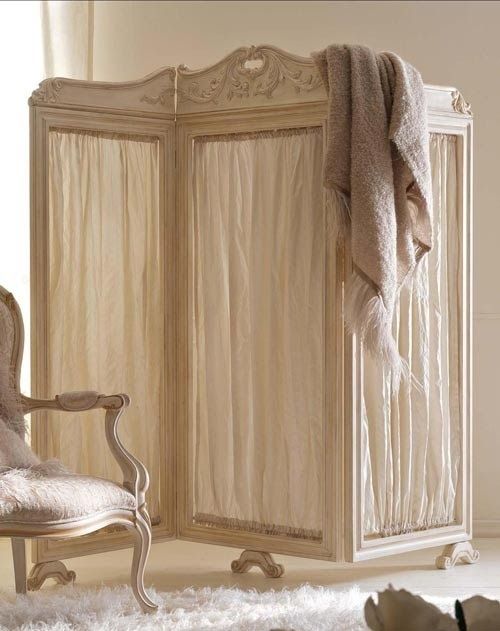 This style would look wonderful in a country chic bedroom or opt for a more contemporary style like the one below.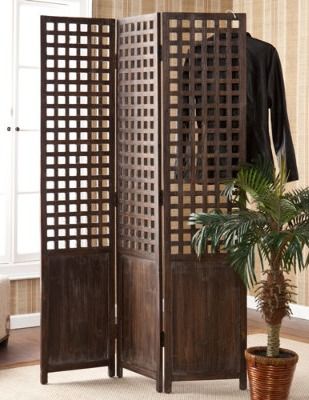 Sliding Door Room Dividers
Sliding doors, that move right back against or between the wall, are perfect room dividers, offering the versatility of having two separate rooms or opening them up to one large room.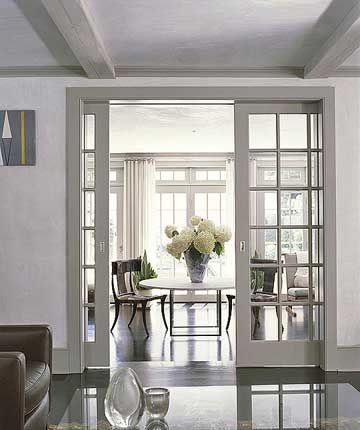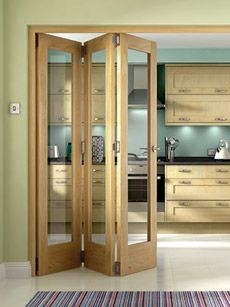 Folding doors will work well too for versatility, folding back against a wall.
Oozing Style Room Dividers
Sometimes a room divider can act as just that. It divides a room in a subtle way and oozes style. It candivides a large space into different areas or section off a writing or seating area in a subtle manner. It doesn't have to provide shelves or storage. It just has to be stylish. Another advantage is that natural light filters through from one area to another, these don't block any light.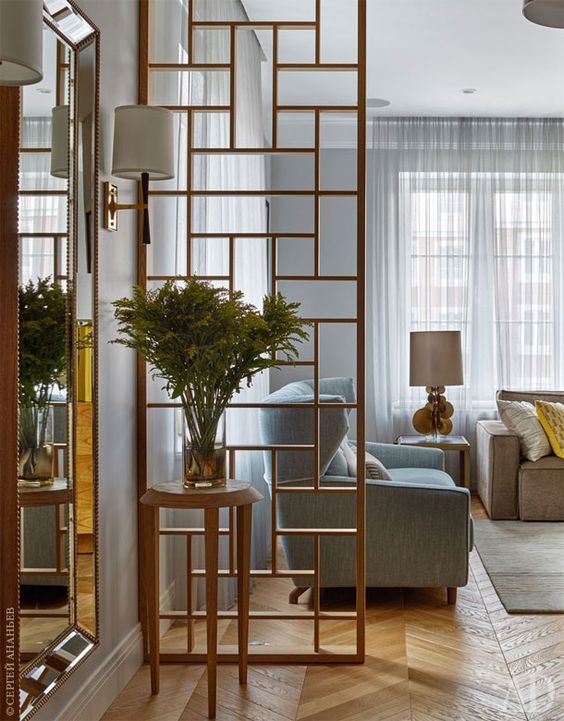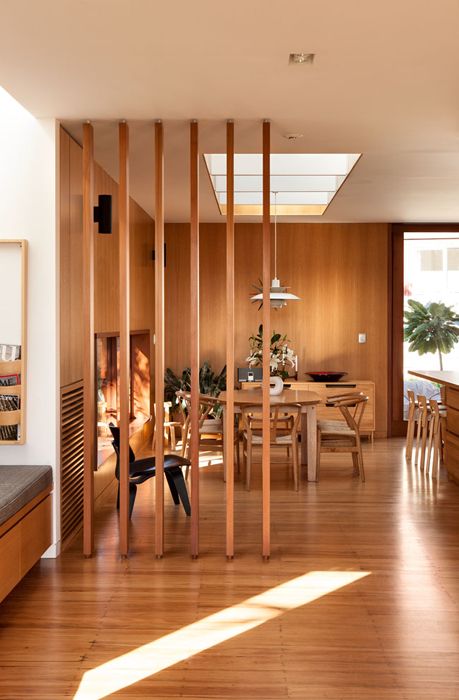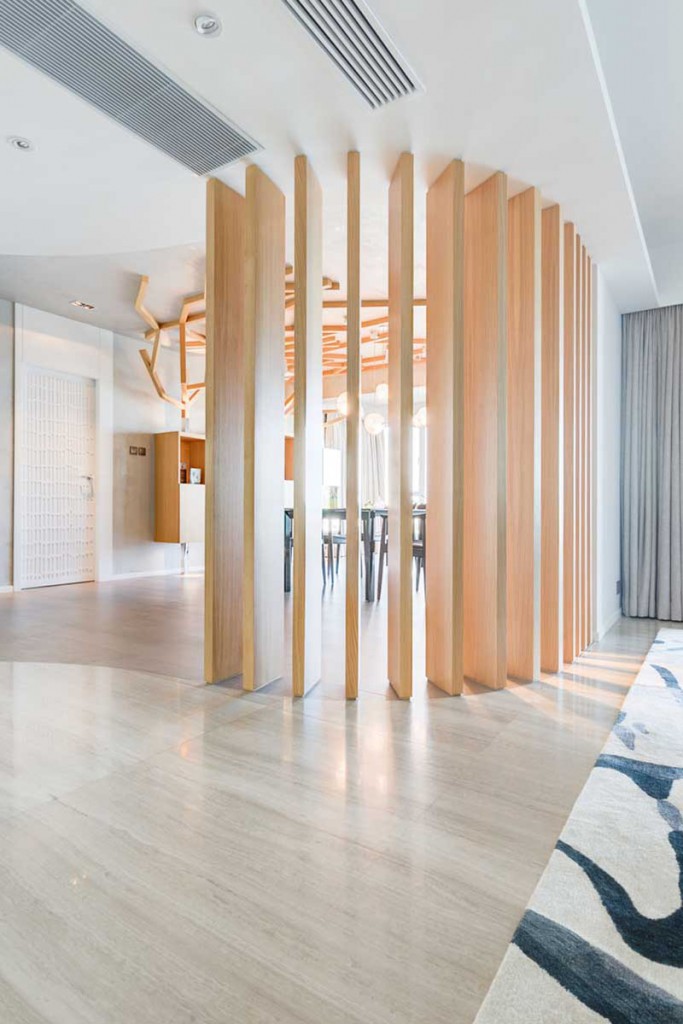 Room dividers can be circular, they don't have to be in straight lines.
Permanent Room Dividers
A fireplace can also work as a room divider between a living room and dining area for example. Permanent in situ, and extending to the ceiling, it isn't the full width of the room. The other room can even be viewed through the fireplace.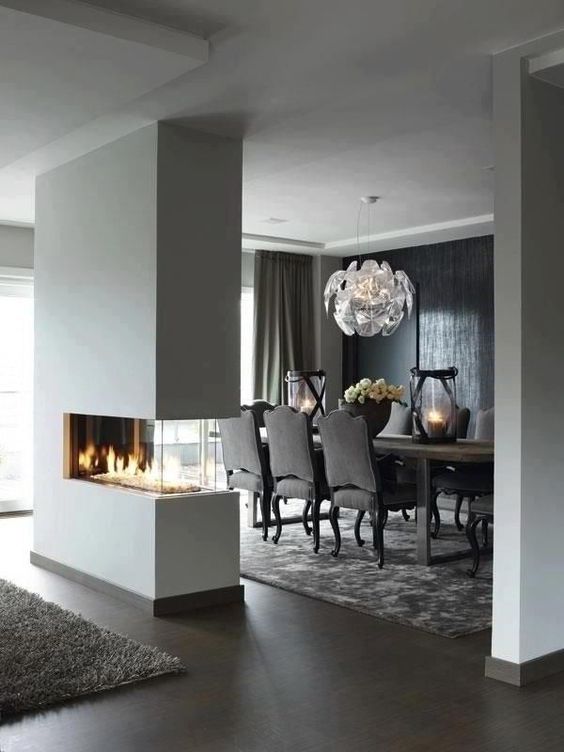 We hope you enjoy the inspiration provided by these ideas. Should you need a carpenter or tradesperson, do ask for a quote via our website.