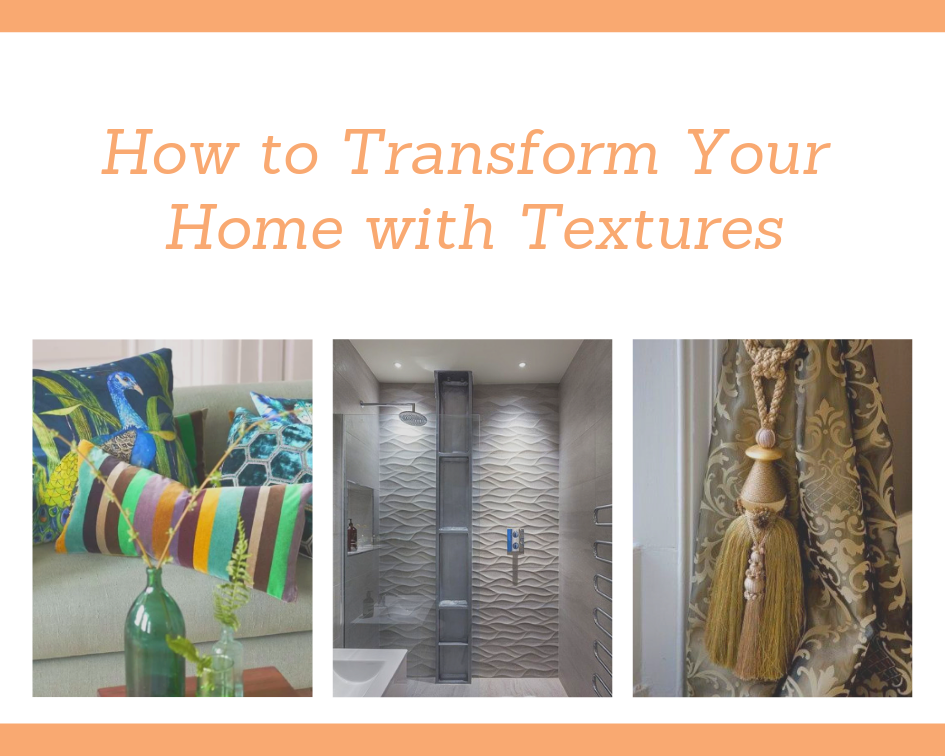 Adding textures to your interior decoration can really transform your home. Bare surfaces, tiled floors, leather sofas, painted walls can combine to make a room appear cold and bare even though it may seem to have sufficient furniture. Texture will make a room appear warmer, textured accessories can absorb sound, reflect the light and generally improve the atmosphere of a room.
Recently, my daughter and I called to a popular restaurant for lunch and as we expected, it was busy. What surprised us was the difficulty of conversing and being able to hear each other even though we were sitting opposite each other. The noise of people talking and of cutlery banging off crockery was incredibly loud. There were no fabrics to absorb the sound and the noise seemed to reverberate off the many bare surfaces. Texture is so important be it in a public space or a private home
Textured Fabrics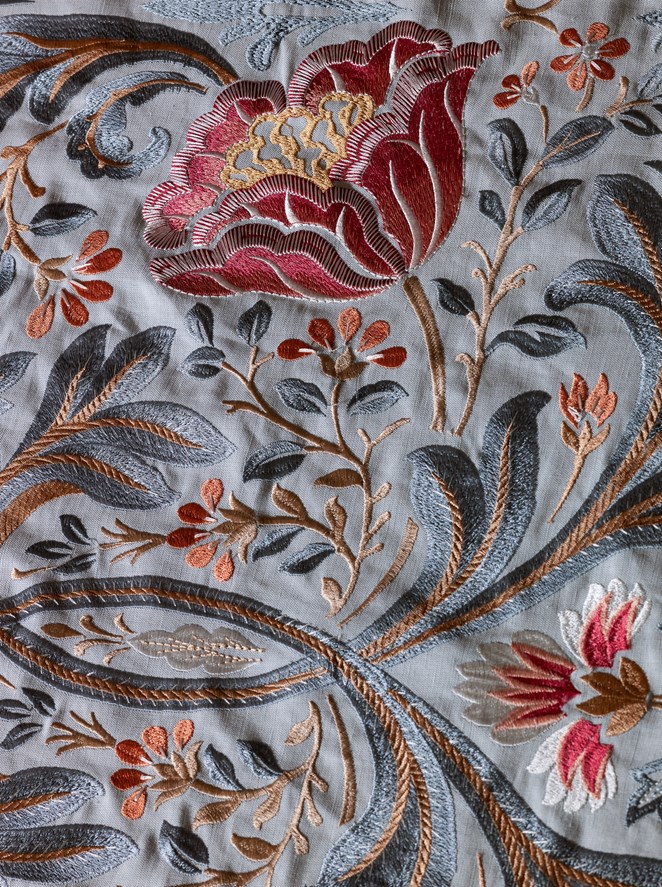 Textured fabric such as this beautifully embroidered jacquard Acantha by Colefax and Fowler adds richness and vibrancy. The threads catch the light and add depth to the design.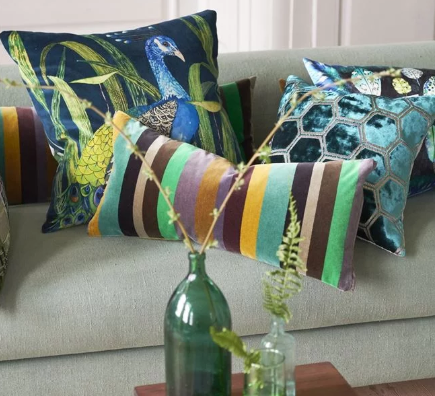 Fabrics like velvet have a raised texture so add warmth even if in a plain colour but velvet stripes or hexagons or in other designs add plenty of interest to a plain sofa. Source: Designers Guild
Textured Walls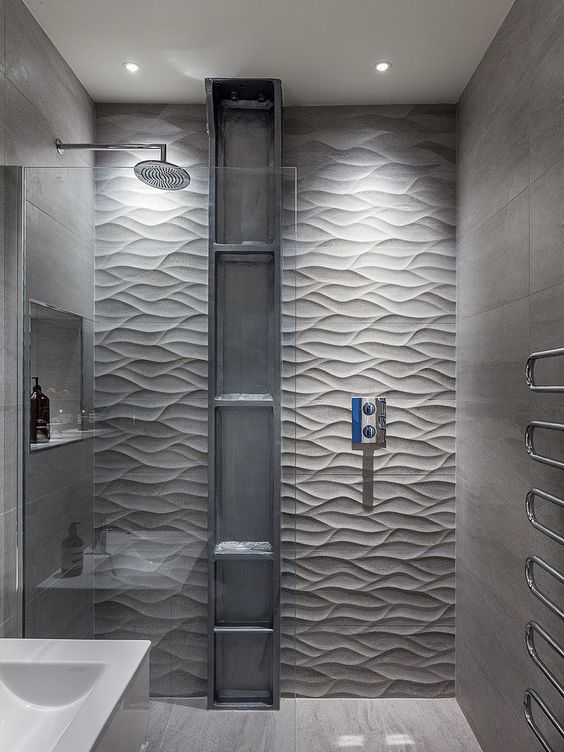 Tiles don't have to be smooth. Admittedly, textured tiles may catch dust and grime more than smooth tiles but add lots of interest, particularly to monochrome design schemes. Source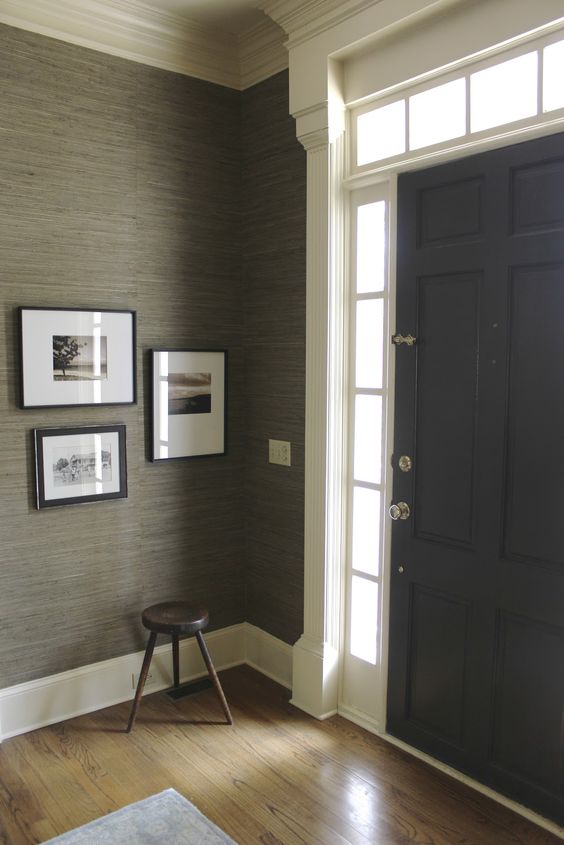 Textured wallpaper can be plain. It doesn't have to be busy in design. Grass cloth or woven wallpaper can be quite sensuous to the touch, the light reflects off the raised surfaces and by its nature, it has many different tones even though it is in a plain colour.
Texture on Floors
Many homes have bare floors now often using tiles or wood. They are excellent for a number of reasons: easy to clean, hardwearing and great for allergy sufferers but sometimes a floor needs something cosy be it for warmth in the winter, reducing noise levels or reducing wear on a wooden floor in a high traffic area such as a corridor.

Rugs and runners, like this one from Designers Guild, aren't just there for comfort either. They add a stylish design statement to your interior too.
Textured Accessories
You can really have some fun with textured accessories. Tassels on cushions, fringes on curtains, curtain tiebacks, knitted throws, crocheted blankets – they all combine to add zest and personality to a room.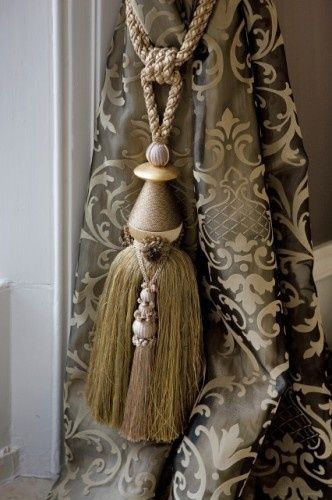 Tiebacks have a practical function as they hold back the curtains, letting in more natural light and ensuring the curtains hold an elegant shape. Their appearance isn't just decorative though as they add weight and extravagance to a pair of curtains.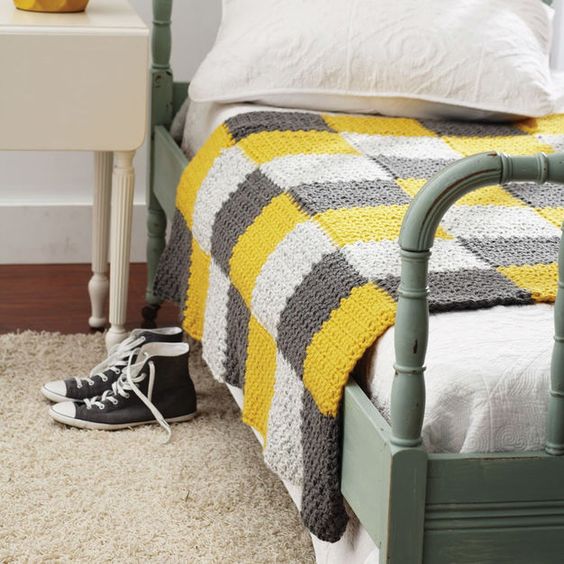 A simple crocheted or knitted blanket or throw is perfect for providing more warmth on chilly evenings (be it on your bed or on the sofa) but also warms up the space just with its textured chunkiness.
Lots of people prefer a minimalist design scheme and there's nothing wrong with that. However, adding a couple of items with texture can improve sound absorption and prevent a room looking bare, making it look loved instead which is exactly the look you are after.