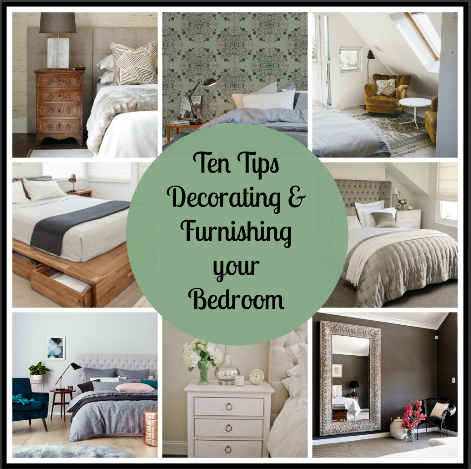 As we're moving into spring, I'm going to focus on each room, one per week, to give you tips for furnishing, decorating and styling each room. Some of the tips will concentrate on the basics but you have to get the basics right for the room to work well and be a comfortable room for you to enjoy.
1. Bedroom Lighting
Consider the lighting in your bedroom carefully. Are you going to be applying make-up in your bedroom or the bathroom? If it's the former, you'll need good lighting at the dressing table. Don't limit the lighting to just one overhead light even if it is a spectacular chandelier. Bedside lamps on the bedside tables are useful as reading lamps and cast a nice relaxing ambience in the room.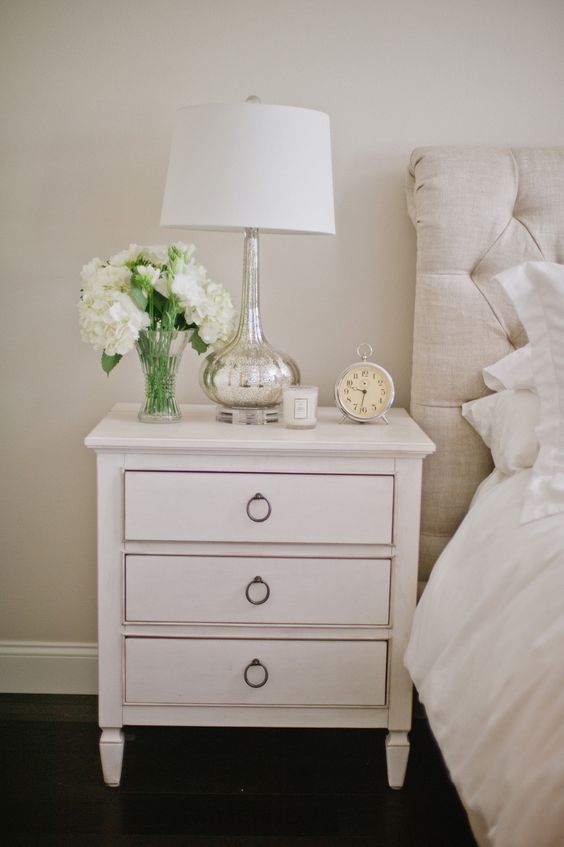 2. Comfortable Bed
Replace your mattress every ten years and do lie down on prospective new mattresses in the store. If you can't afford a new mattress just yet, buy a topper for it and it will help to make it more comfortable.
3. Plain Bedlinen
Using plain bedlinen means that you can add as much pattern as you want with cushions, curtains, throws and wallpaper. It can be difficult to co-ordinate curtains, flooring, wallpaper and bedlinen so make it easier with plain bedlinen. Some people love the freshness of white bedlinen in the summer and opt for a warmer colour in the winter.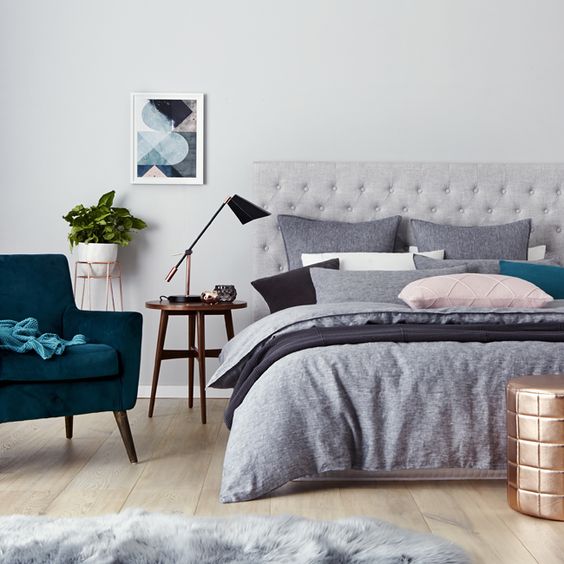 4. Bedroom Rugs
If you have hard flooring in the bedroom, do place a rug either side of the double bed as it's kinder on the bare feet first thing in the morning. It makes the bed look welcoming too.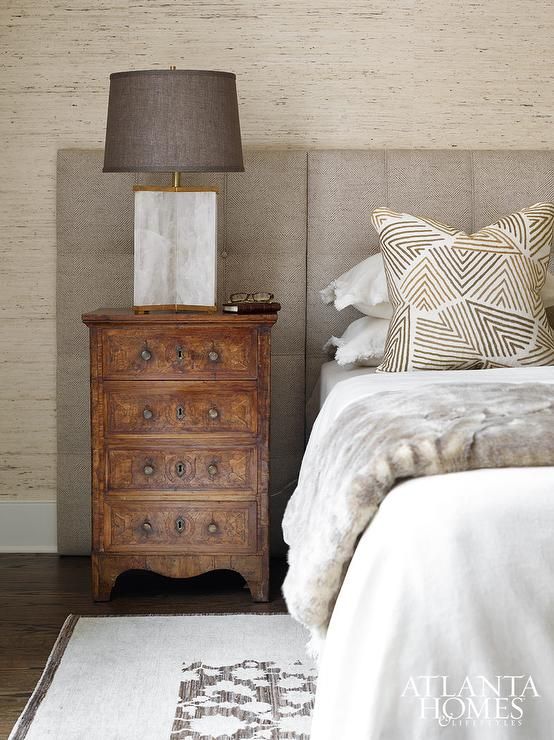 5. Bedroom Armchair
If you have room, include a small armchair with a floor lamp beside it. It provides a perfect place to sit reading a book or just a relaxing space to sit and let the world go by.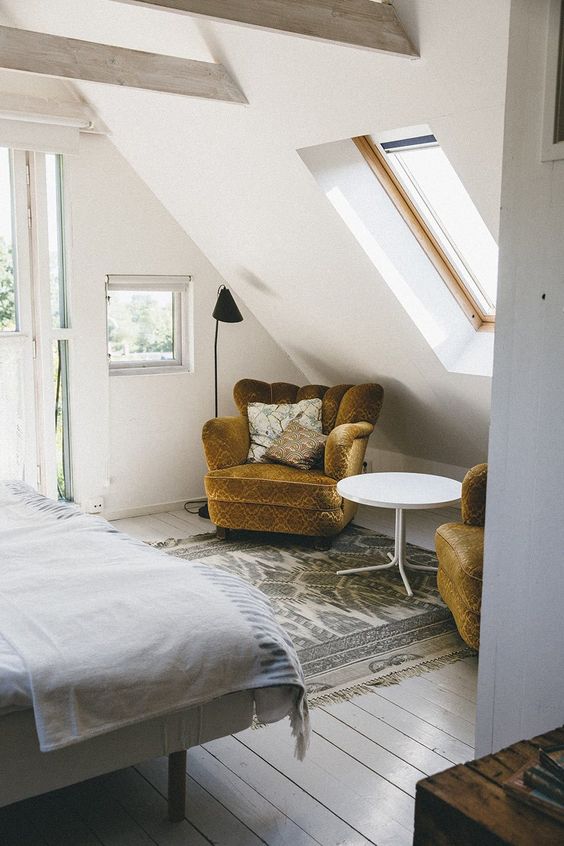 6. Headboard and Pillow
Don't forget an opulent headboard as it will add a sense of luxury. It's particularly important if you are the type of person to become irritated by too many cushions and pillows on the bed – opt for a more luxurious headboard instead. Pillows and a headboard should make a bed look inviting and sumptuous but you don't want to have to spend ten minutes daily removing and replacing the pillows.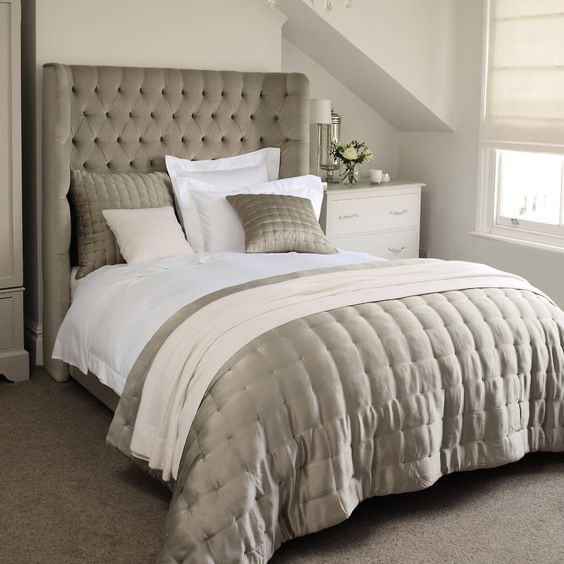 7. Bedroom Storage
Don't forget to optimise the storage in your room. Built in wardrobes tend to offer more space as they are floor to ceiling. Decide how much full-length wardrobe space you'll require, half-length and drawers. Don't forget the space under the bed – use that for storage too either with a bed design that includes storage or separate pull-out drawers. A large chest or ottoman at the end of the bed provide storage and seating.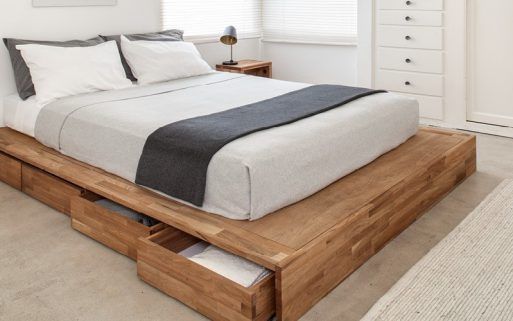 8. Bedroom Mirror
Get the biggest mirror you can for the space, ideally a full-length mirror so you can check your whole appearance. Mirrors aren't just for looking in, they also add style and reflect light in the room. If the mirror is quite large, it's not just a mirror, it's a statement piece of furniture.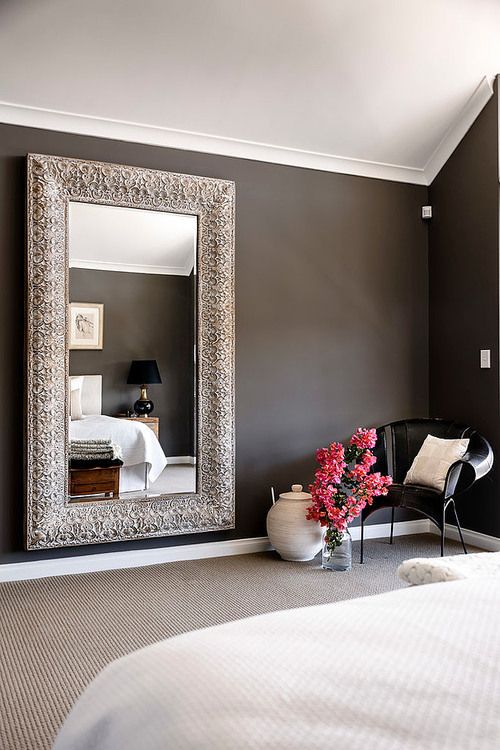 9. Some of your Favourite Things
Include some of your favourite things into your decor, be it items you purchased on holiday, some pictures or a lamp you inherited. If they make you happy and hold good memories, it's important you see them last thing at night and first thing in the morning.
10. Texture on the Walls
Don't just paint the walls. Include wallpaper, perhaps on the wall behind the bed if you don't want it on all four walls, or wall stickers or even stencilling. They make the walls look much more interesting. They add texture which will add warmth to the room too.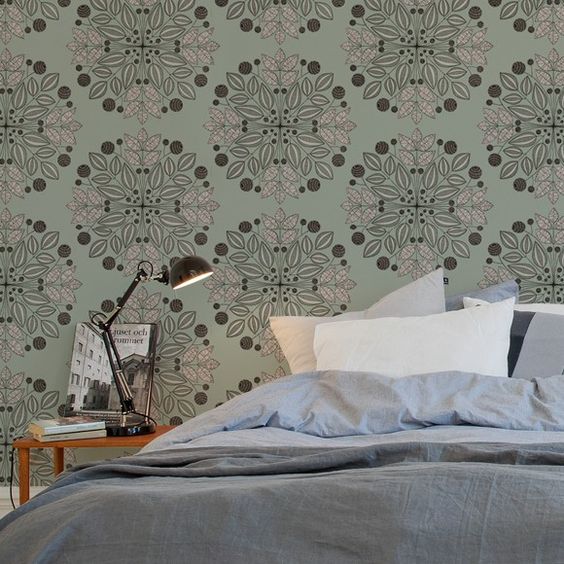 Source: Miss Print wallpaper
Happy Decorating. Make your bedroom the room you deserve, make it a comfortable space to retire to and a pleasure to wake up in. Sometimes it's the little things that make all the difference. Should you require a tradesman to build a wardrobe or an interior designer to help you choose a decorating scheme, put the details on our website to receive up to four quotes.