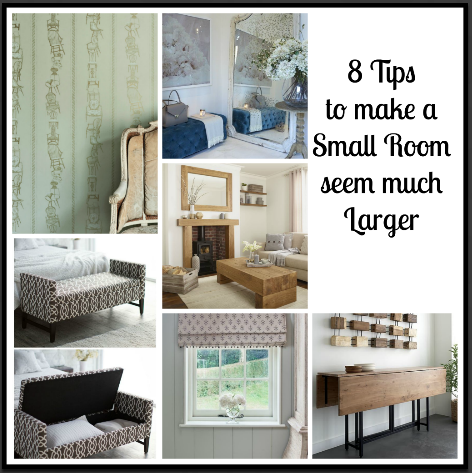 Whether it's a boxroom bedroom, a home office, a small living room or a kitchen that is crying out to be extended, here are some tips to make that small room in your home look larger.
1. Window Treatments
Don't let the curtains swamp the walls and windows. Go for lighter fabrics, similar to the wall colour, so they are less obtrusive. Pull the curtains right back with a tieback to maximise the natural light flooding into the room and emphasise the size of the windows. Roman blinds are ideal for windows in small rooms as they are neat and tidy, don't take up any floor space, let the light flood in and provide privacy and shading if required.
2. Mirrors
Mirrors reflect the light so will make the room brighter. Multiple mirrors hung on a wall in a haphazard way or a single large mirror can make the room seem double the size. The mirror also makes it seem that you have double the furniture too.  Metallic furniture such as a metallic console table will have similar benefits.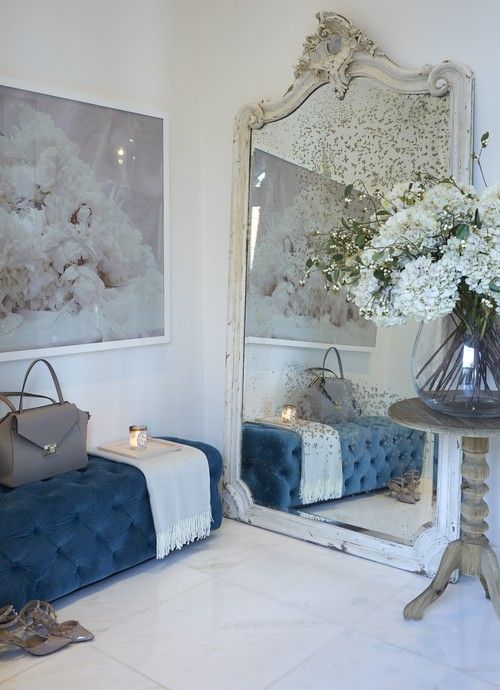 3. Long Legs
Buy sofas, armchairs and coffee tables with legs rather than designs that go all the way down to the floor. Being able to see the floor under the furniture creates more of a sense of space.
4.  No Clutter
Clear away all the clutter. If you haven't used something in the last year, is there any point in keeping it? Keep surfaces like the mantelpiece or shelves tastefully sparse to maximise the sense of space. Don't clutter the space with small pieces of furniture. Fewer, but bigger pieces, will make more of a statement so the emphasis is on the furniture rather than the size of the room.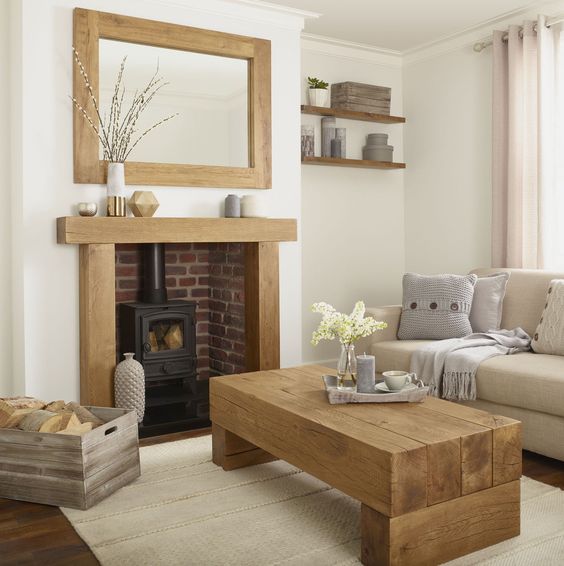 5. Multi-Purpose Furniture
Buying furniture items that can fulfil at least two functions means that you won't need as much furniture in the room. The coffee table should have inbuilt storage rather than just being a table. Ottomans are really flexible pieces of furniture: they offer storage, they can act as a coffee table, they work as a high foot-stool or they can be an extra seat when visitors call. An ottoman in the bedroom could double as a laundry basket or storage for extra blanket too.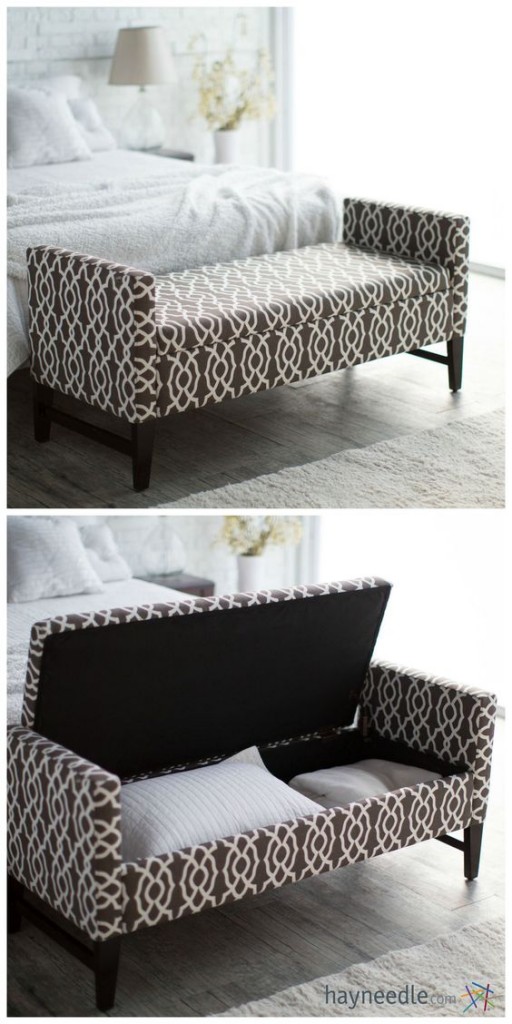 6. Fold Away Furniture
How often do you need a kitchen or dining table that seats six or eight? Once a month? Once a week? If the full size of the table isn't being used often, consider getting an extendable table or one that folds down. Stackable chairs in a small kitchen or dining room are also a good idea.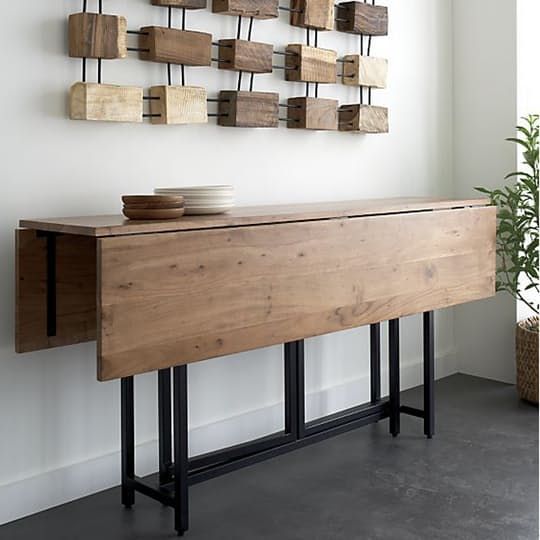 7. Colour and Pattern
Decorate in light rather than dark colours. Pops of colour are fine and will create an impact but don't make it too busy with lots of bright colours. Plain or lightly patterned fabrics are best as a pattern that is busy may overwhelm the room.
8. Wallpaper Design
Wallpapers with vertical stripes will make the ceiling appear higher which could be a good choice unless your room is quite narrow. As the chairs in this Chairs design wallpaper are in vertical lines, it adds height to the room yet doesn't seem harsh or boring.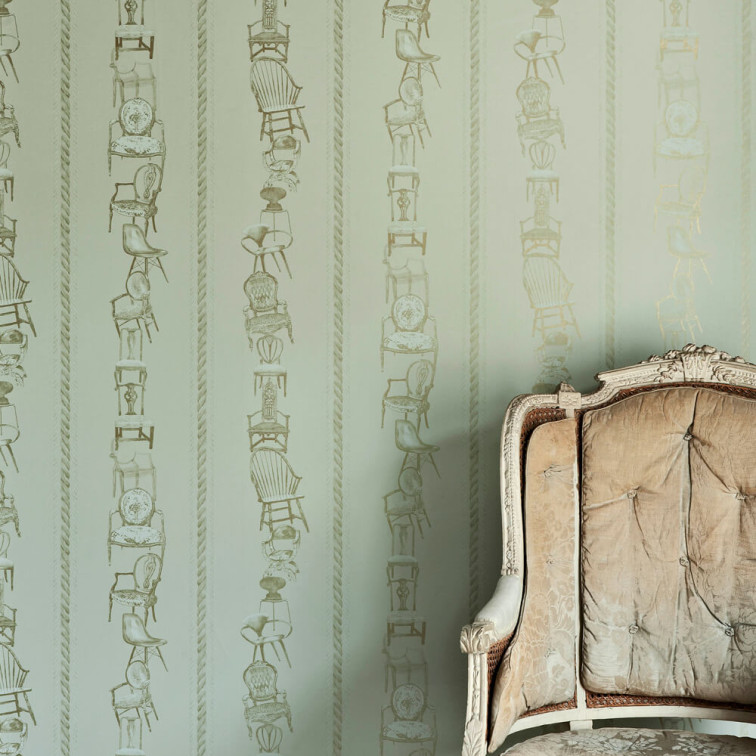 We hope this has given you some inspiration for making any small rooms in your home look more sizeable. If you would like to hire an interior designer, builder or any other tradesperson, don't forget you can ask for quotes on our website.