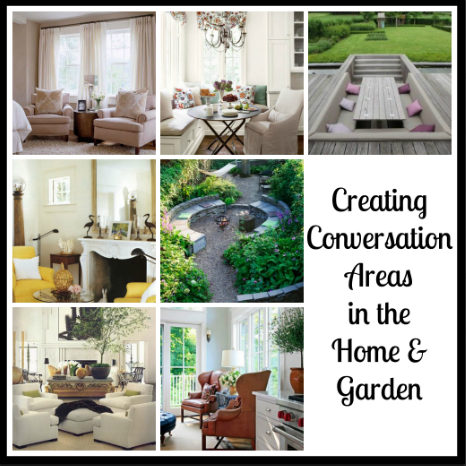 How can you arrange your furniture so that a person feels there's an atmosphere of camaraderie and warmth in the room? If you're a regular reader, you'll know I'm a fan of reading nooks, how an armchair with a small table and a lamp in the right setting and placement just oozes relaxation, but on a trip to Cuba recently, it occurred to me how the placement of two chairs suggests companionship, chat and camaraderie.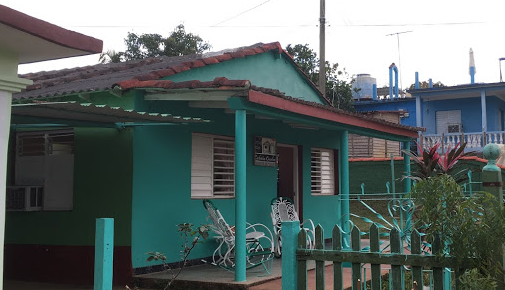 All of the houses in the Vinales region had two or four rocking chairs on the front porch. When we see a rocking chair, we think of being rocked to sleep, of sitting on grandma's knee while she reads a story, or of relaxing while watching the world go by. Two rocking chairs have similar connotations with the added one of conversation with a friend. The Cubans are very friendly, they pop into their neighbours' houses, they sit on their front doorsteps and they relax in rocking chairs on their porches.
1. Two Rocking Chairs
If you have a front porch or a sunroom, two rocking chairs placed close together at a slight angle make conversation easy. They create an inviting atmosphere, no doubt about it.
2. Two Armchairs = Conversation Area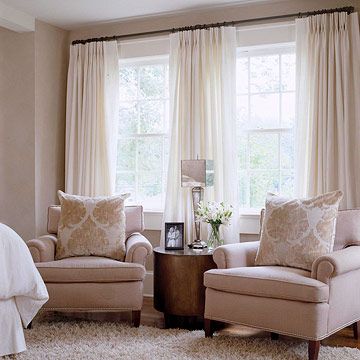 Source
Two matching armchairs (the fact they match emphasises continuity and agreement between the two people) separated by a small coffee table, and positioned at an angle to each other look really welcoming. This isn't just two armchairs, it is a conversation area.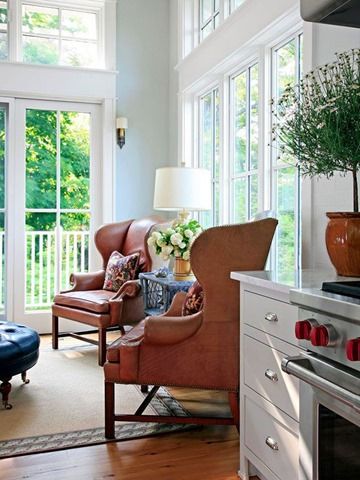 Creating a conversation area at one end of the kitchen with two armchairs means that it's a lovely place to relax with a cup of tea or coffee after a meal. The only difficulty will be getting out of the chairs to do the washing up.
3. Four Armchairs = Conversation Area
You can also create a convivial atmosphere for conversation by placing four armchairs in a circle. People can see each other's faces, can hear each other's voices clearly and on one person can dominate the conversation. A coffee table or ottoman in the centre serves as a handy receptable for glasses or cups and it also works to link all four chairs.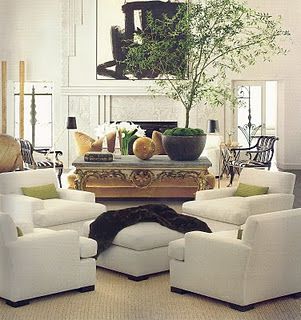 Don't put anything too high on the coffee table in the centre such as a tall plant as it will only serve to distract.
4. Armchairs Either Side of Fireplace
Placing an armchair either side of the fireplace creates a warm convivial atmosphere, a feeling of pulling your chair in nearer to the fire and engaging in deep conversation.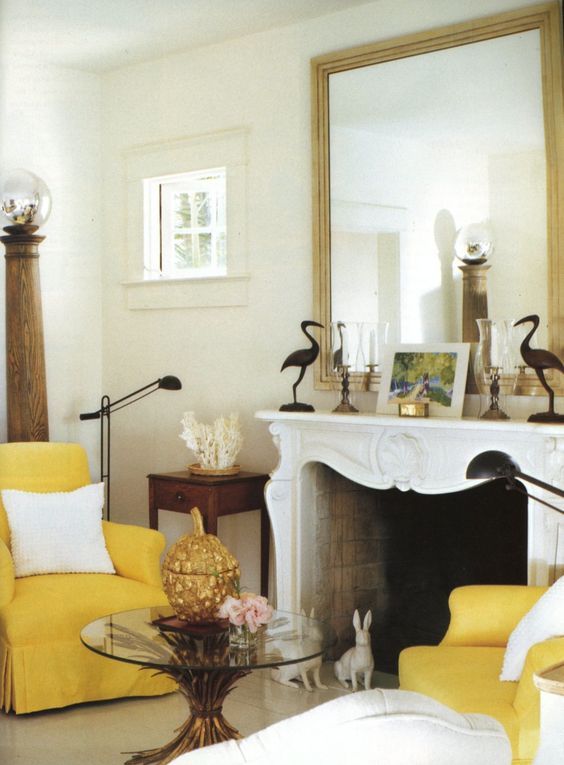 This seating arrangement suggests the television is not the focus of the room, conversation and comfort are the most important considerations.
5. Informal Dining Conversation Areas
Adding one or two chairs opposite a small table and a bench or window seat creates an informal dining space, a work space and a conversation area. The adding of the chair creates a circle and makes it look very inviting.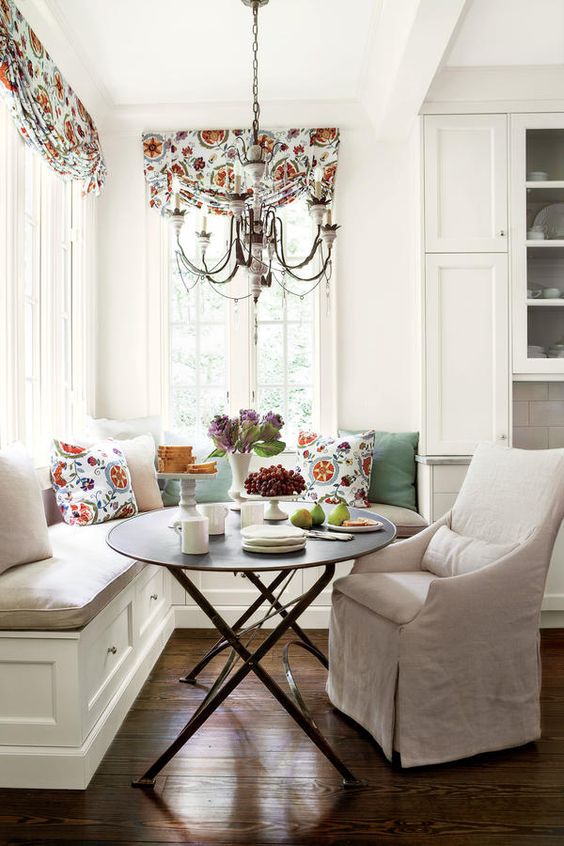 6. Garden Conversation Area
Creating a sunken "conversation pit" means those chatting can still see around the garden and they are visible to people in the garden, yet it creates an intimacy amongst friends.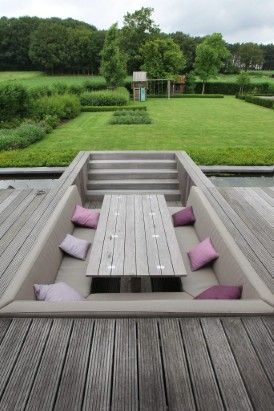 The fire pit in the middle of these two semi circles works well for so many reasons – creates warmth if the evening gets chilly, should keep midges at bay and it draws people closer together.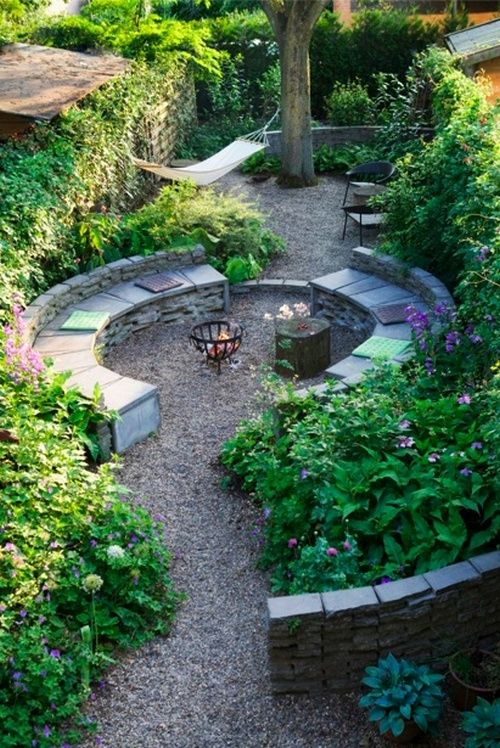 I hope this inspires you to create one or two "conversation areas" in your house or garden. Two chairs and some consideration of placement are all you need.