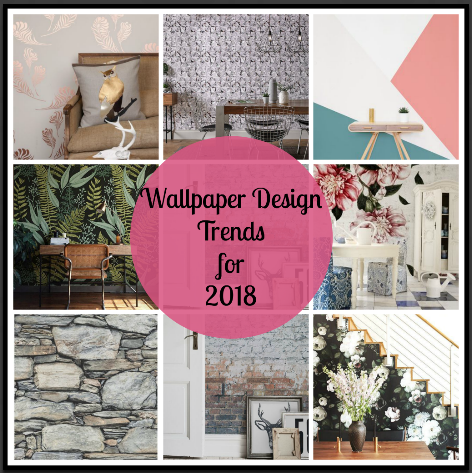 If you're redecorating one or more of the rooms in your home soon, here are some wallpaper trends for 2018. You can't beat wallpaper for adding warmth and texture to a room and yes, while it does take more work than paint, it adds so much style, it really is worth the extra effort.
Faux Wallpapers
When you hear of "faux wallpapers" your thoughts might go to those brick designs of the 1970s and yes, they are back but with so much more panache. Textured surfaces such as old brickwork or stonework are very fashionable now and the good news is the wallpaper designs are so realistic, they are beautiful. While these designs may be too much on all four walls, they are perfect for creating a feature wall around a fireplace or an end wall in a kitchen or study.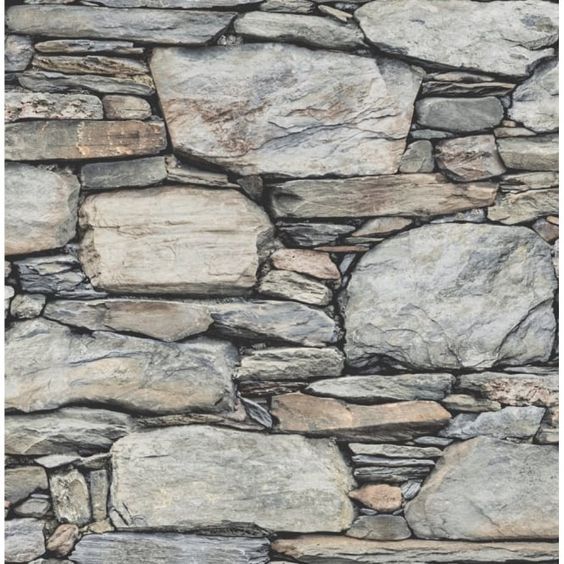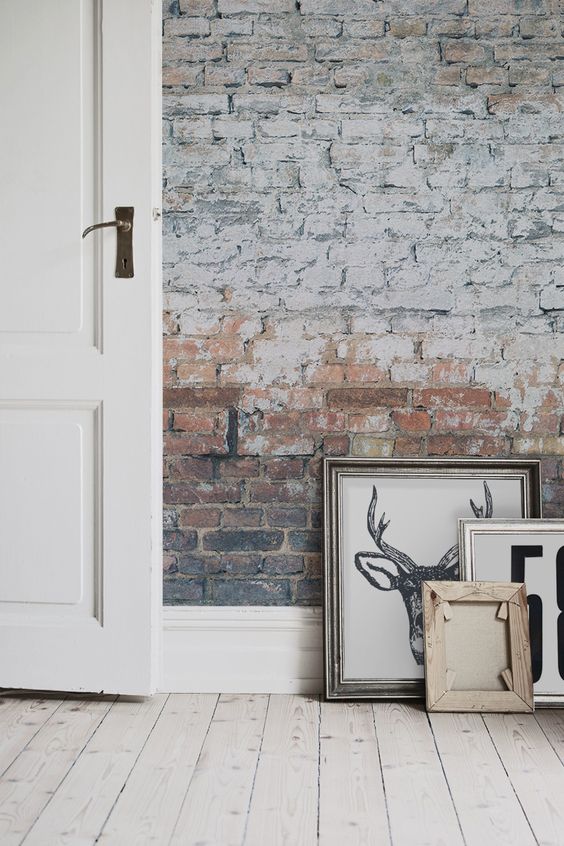 Wallpapers: Botanicals
Botanical designs add freshness and zest to your room and it seems the bigger the plants, the better. This design certainly makes a bold and dramatic statement – I love it.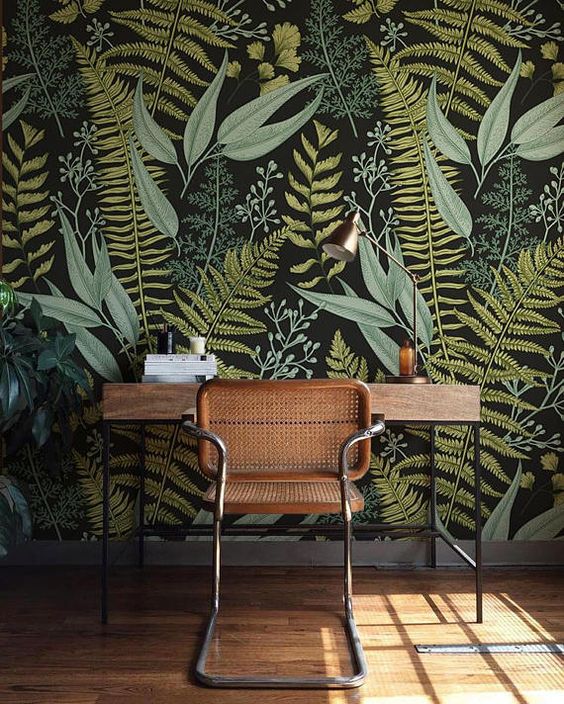 Botanical Wallpaper – available on Etsy
Wallpaper: Metallic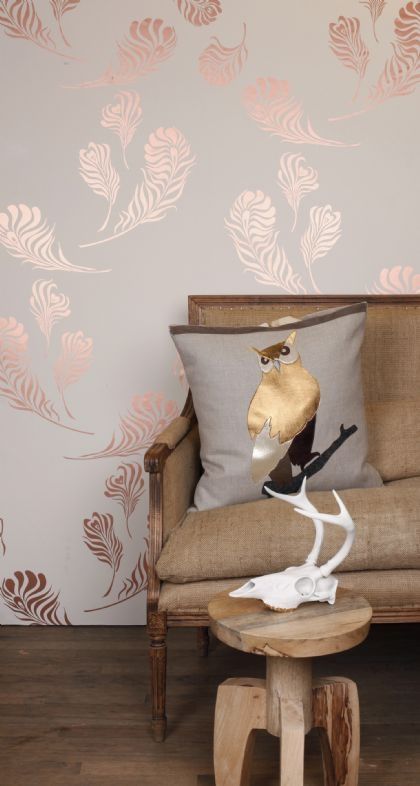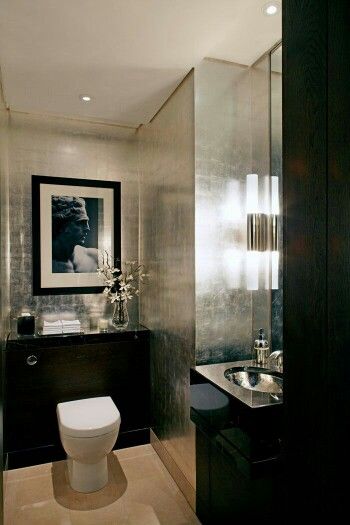 You may think of metals as being cold but the sheen and burnished effect from metallic effect wallpapers with its different shades add interest as well as warmth and drama to a stylish room. The metallics catch the light and strange though it may sound, look different at various times of the day. It's a good wallpaper choice for small rooms too, as they can make the space look bigger.
Wallpapers: Geometric
Geometric designs have made a comeback – in small designs and in large, dramatic designs. Better still if in the fashionable tones of black and white, or of pastels.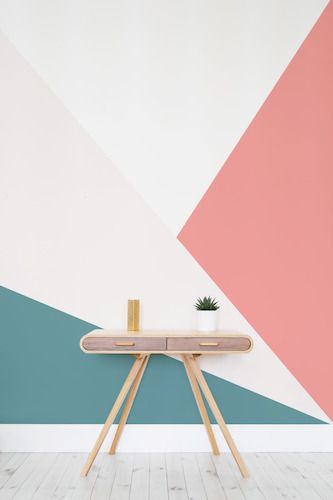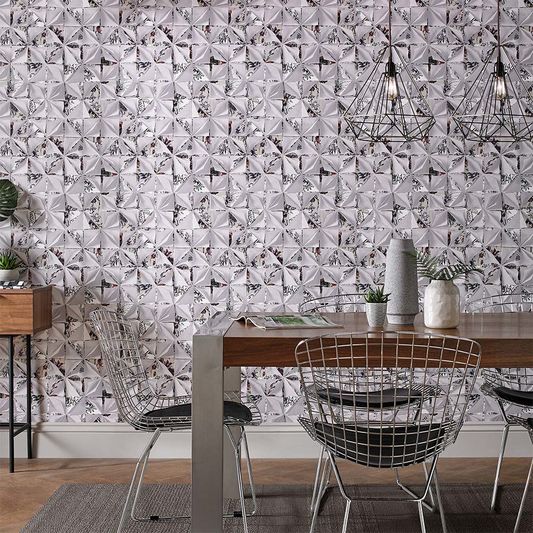 Origami Wallpaper by Graham and Brown
Wallpapers: Florals
Florals: vintage, large, painterly flowers are back. They are perfect for so many rooms – a spare bedroom, a girl's bedroom, the bathroom or the hallway. It seems the bigger the better, so big that they might better be described as murals.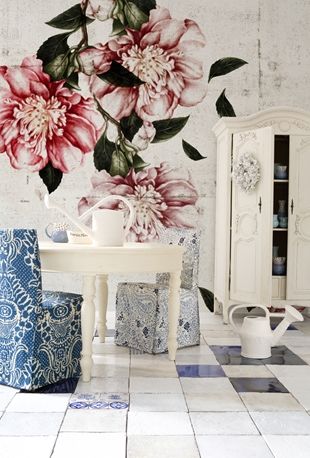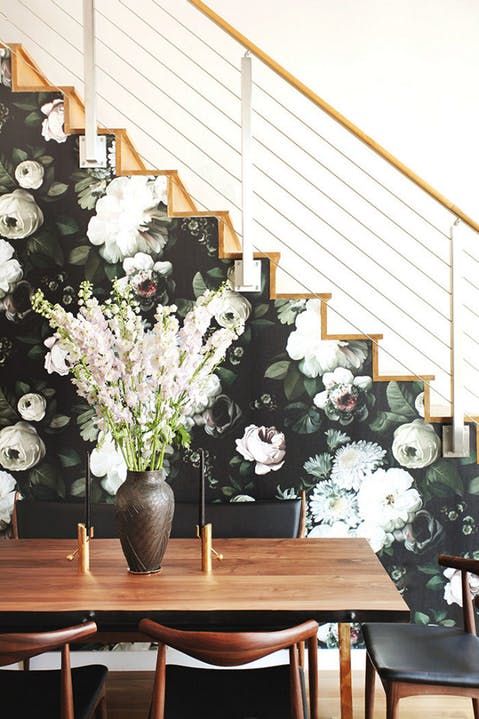 We hope this inspires you to be brave with your wallpaper choices in 2018. Should you require a interior designer or a decorator, you'll find one on our website where by imputting the details of the task, you'll receive up to four quotes.