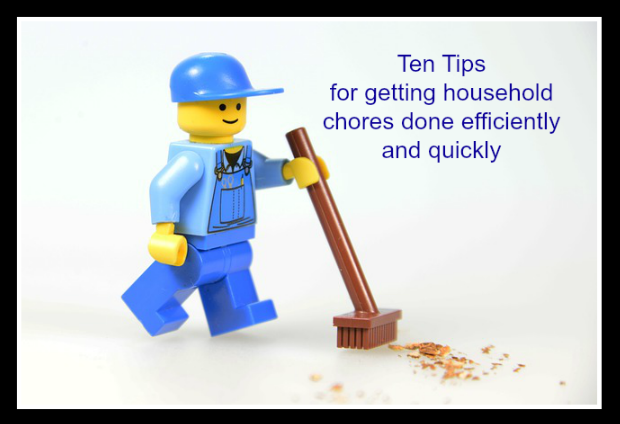 Spring is on the way, snowdrops are starting to flower and daffodil leaves are showing. It's won't be long before we all start thinking about the annual big spring clean and which rooms we want to decorate in the coming year. First though, here are some tips for making that spring cleaning process easier by doing a little bit more cleaning each day. Once you put some of these tips in place, you'll hardly notice doing them but they will make a big difference to your weekly "big clean" not to mention the annual spring clean. If you're doing all of these already – well done.
1. Recycle Regularly
Once a newspaper or magazine has been read, put it in the recycling basket. The same principle applies to anything else that creates clutter in the living room or kitchen – books, board games, writing materials, put them all away once you're finished with them.
2. Tidy As You Go
Every time you walk upstairs to get something, get into the habit of bringing something upstairs with you – be it some toys, a pile of folded laundry or those shoes you keep falling over in the hall. Doing the cleaning is so much faster if the rooms are fairly tidy to start with.
3. Make Your Bed
Making the bed first thing in the morning doesn't take long but it means your bedroom looks much tidier for the day, every time you walk past you'll feel better about doing a little bit more tidying. It also means your bed looks much more inviting when it comes to the evening too.
4. Keep Cleaning Materials Together
It's really irritating if starting to do some quick cleaning and you can't find the cloths or the spray cleaner because you left them in a different room or they are stored under different sinks. By placing everything you need in a handy bucket or carrying container, you can grab everything you might need with one hand.
5. A Family Affair
Making tidying and cleaning a family affair by giving people different responsibilities. Tasks such as emptying the dishwasher or setting the table can be completed by young children while older children can iron many of the clothes or vacuum. In our house, the person ironing has control of the TV remote for that evening – it's amazing what a difference it makes to enthusiasm.
6. Multi-tasking
You can multi-task with some jobs. If you're having a chat on the phone with a friend, don't sit still but do a task that doesn't require concentration such as emptying the dishwasher or dusting.
7. Shake It Out
Shaking clothes out reduces ironing significantly. Shake out garments before hanging them on the clothes line and then when bringing them in, fold as you're putting them into the laundry basket. Some casual items won't need ironing at all while others won't need as much as if the clothes had been scrunched up. The same goes for when removing clothes from the tumble dryer – if you fold as you go, it really reduces the ironing pile.
8. Clean As You Go
Steep saucepans in water while you're eating your meal as it makes washing them much easier. If there's time before you serve up dinner, wipe down the hob while it's still warm. Clean sinks daily to prevent the buildup of residue – and this applies to bathroom as well as kitchen sinks as toothpaste sticks like glue to surfaces.
9. Use a Timer
Some people find they get distracted too easily and then cleaning become a long chore. By setting a timer for 15 minutes of cleaning each morning, you'll be surprised how much you can achieve in that short time and if the task is going to take you another two minutes to finish, so be it. I used to use timers to get the children to focus on their tasks and we used to race to see if we could all complete our tasks within ten minutes. Make the tasks achievable as children are as proud as punch if they get it finished with half a minute to spare.
10. Storage
Having lots of storage is great if you use it properly. However, if you cram everything into the cupboard under the stairs or the huge ottoman in the living room, then the clearing out becomes a huge chore. Every item should have a place to be stored where it can be accessed and put away easily. If your bookshelves are too full, consider giving some books to charity or invest in more shelves. Never ask a child to tidy things away if there's no space to put their items as they'll just give up – and adults aren't so different.
And if you would like some tips in advance of your spring cleaning, check out Ten Declutter and Ten Spring cleaning tips.