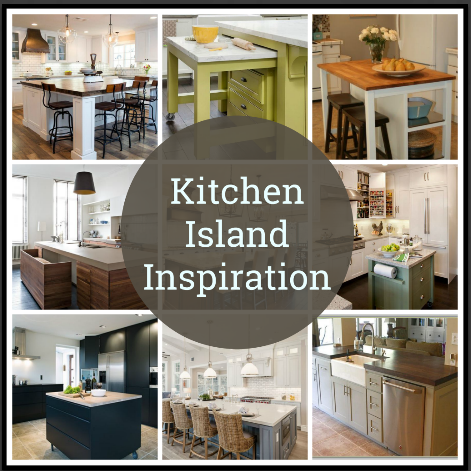 A new kitchen is a large investment, both in terms of finance but also in terms of planning time to get it right. It's going to be the hub of your home; the place where family members gather to chat as well as a place to prepare food and eat. In this article, we're going to share various kitchen island designs.
Many homeowners are opting for kitchen islands now as they offer so many multi-purpose possibilities: extra worktop space, extra storage, an eating space. But what design, what size, what materials should you opt for?
Kitchen Island with Seating
The width of this kitchen island means it provides lots of worktop space, almost operating with the convenience of a galley kitchen but it doesn't mean that the space feels narrow or confined. It's very spacious.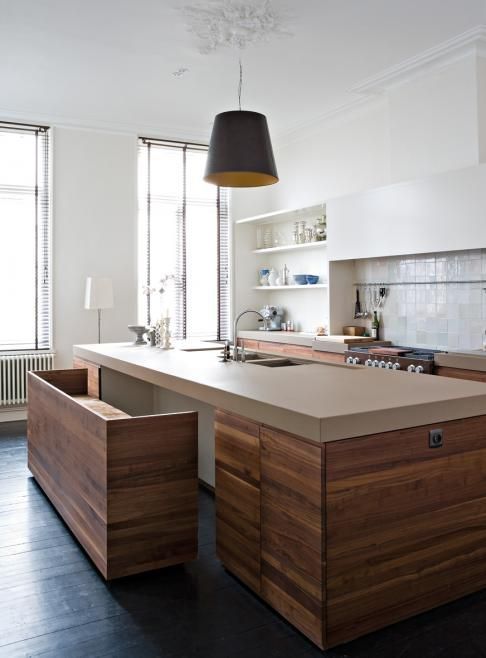 It is very sleek and while seating at a kitchen island can sometimes seem to intrude into the working or relaxation space, this seat is unobtrusive as it slots in and makes for comfortable seating when pulled out.
Kitchen Island on Wheels
Be it large or small, a kitchen island on wheels can be moved around and slotted into position to suit.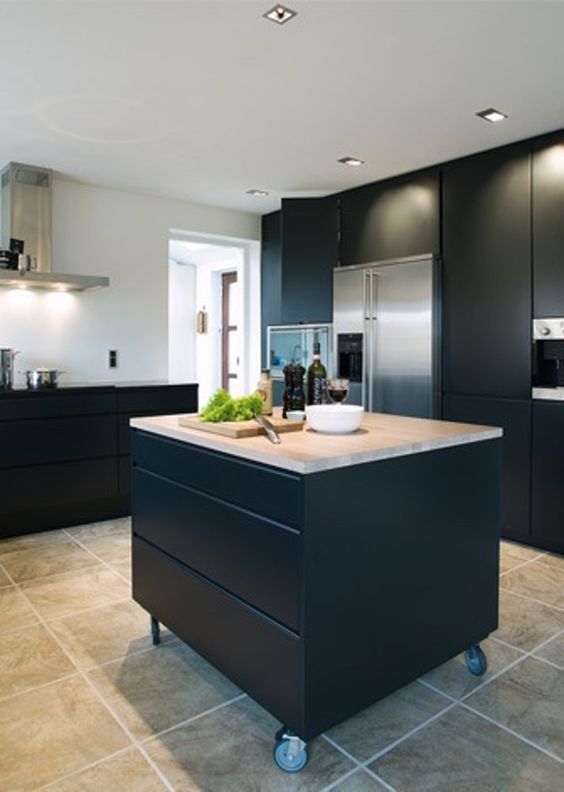 Kitchen Island with Extra Worktop
A slide-in-on-wheels table provides extra worktop or eating space without taking up more space in the kitchen when not in use.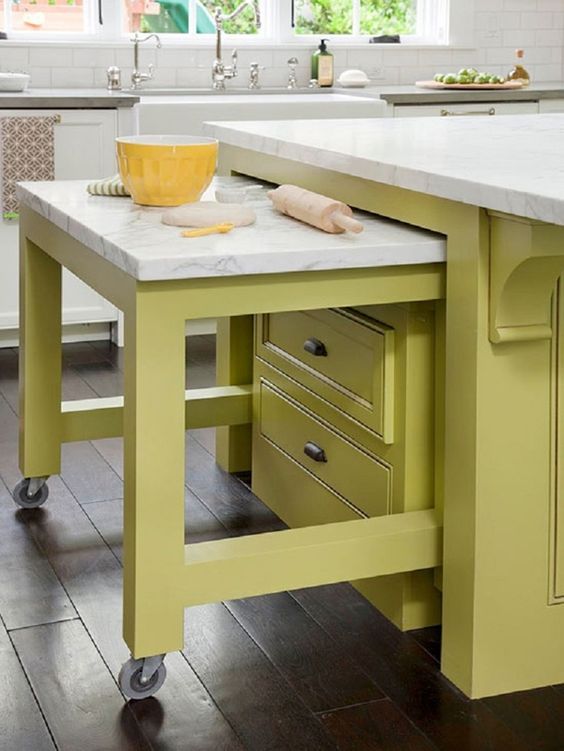 Kitchen Island and Table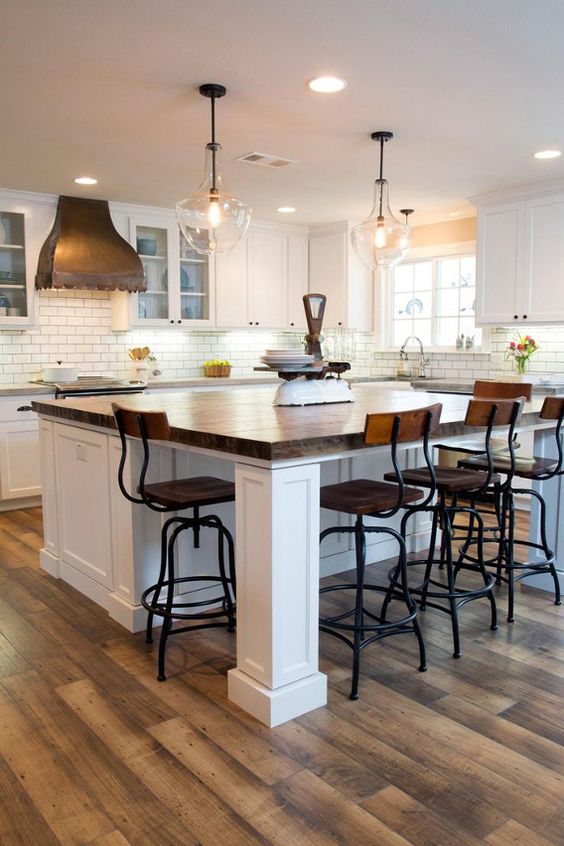 This kitchen island design means it doubles as a sizeable table and of course, the extra width provides for more workspace too. Children can do their homework or play with crafts on one side, with plenty of space, while a parent prepares and cooks dinner on the other side.
Making a Statement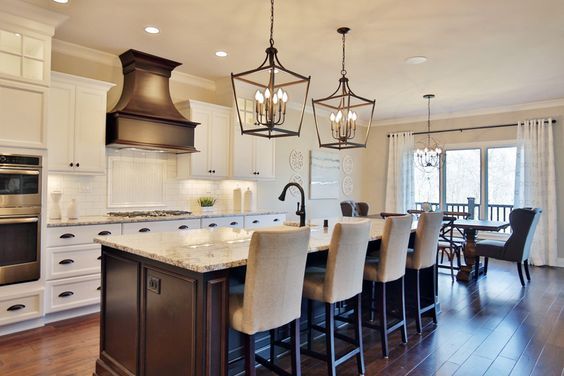 A kitchen island can be the statement piece in your kitchen. It's ideally placed of course, but what really makes it stand out is the pendant lighting. If you look at a variety of photos of kitchens with islands, what is it that draws you in to look closer? I find it is often the lighting above, both for the illumination they throw on the island but also for their size, scale and design.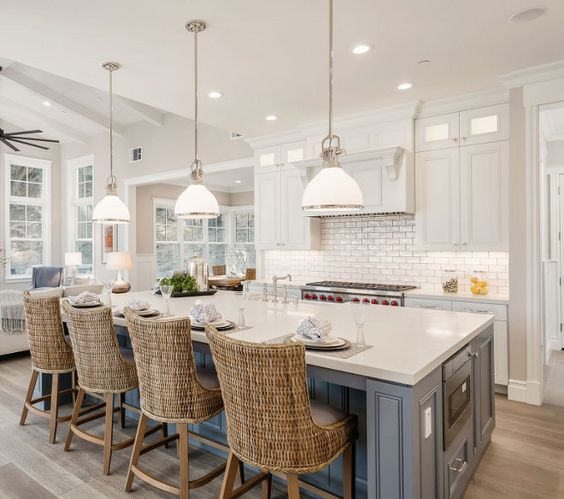 Small is also Beautiful
Kitchen islands don't have to be large. You do need enough space in your kitchen to ensure that the island isn't in the way of traffic as you don't want people to be knocking their shins off it but a small kitchen island is useful.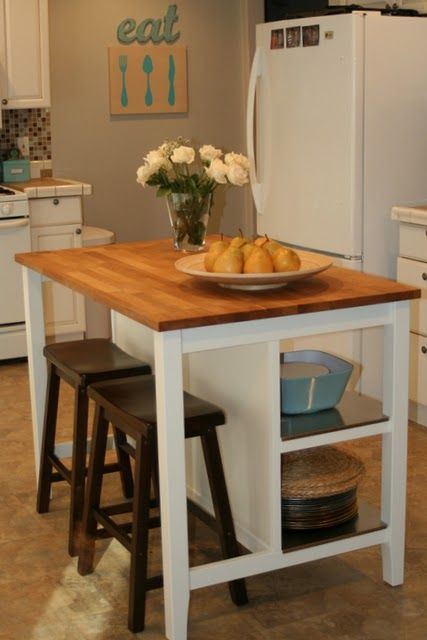 This kitchen island serves as a small eating area for two, extra workspace and storage. Note that the shelving has been left open and is used more for display rather than packing lots of items into cupboards. This openness increases the sense of space in a small area.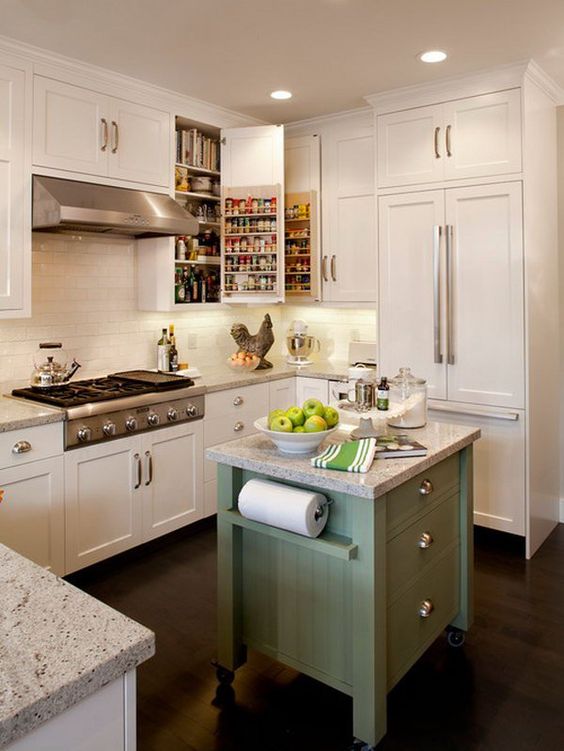 A butcher block style island, even though small, is handy as an extra workstation too. Note the wheels so it can be pushed out of the way or nearer to the worktops as required.
Kitchen Island with Sink and Dishwasher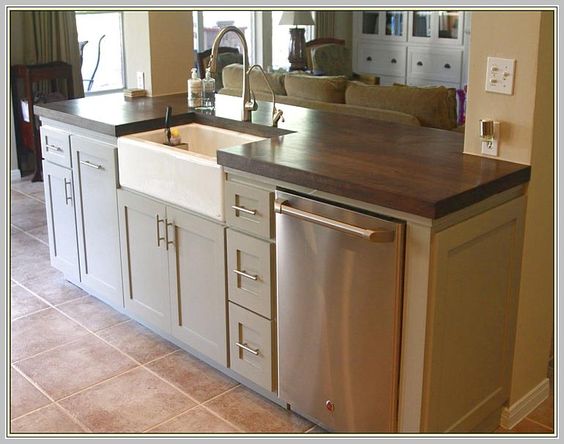 Having a sink and dishwasher in the kitchen island has its advantages as when preparing food or clearing away after a meal, it's easier to keep chatting with others or keep an eye on what young children are doing. It feels more inclusive, rather than being turned away towards the wall or window. Of course, this needs more planning and preparation as piping will have to go under the floor.
We hope this has helped you to narrow down the type of kitchen island you would like in your new kitchen. If you would like more help from kitchen designers or builders, you can receive up to four quotes from different trades and designer businesses on our website.