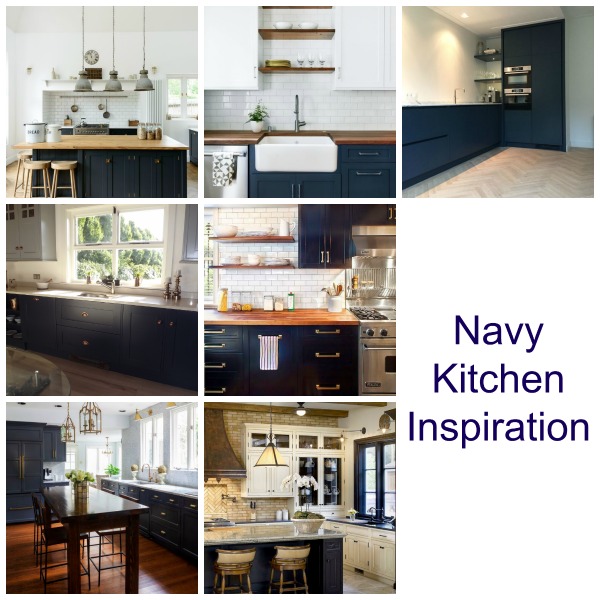 Navy is the new black when it comes to interiors decorating and yes, kitchen colours too.  I think many are surprised and are describing this as an unexpected trend. However, navy really is beautiful, it carries connotations of sophistication and confidence. It co-ordinates beautifully with warm brasses or coppers, it also makes whites or soft greys really stand out.
If you're planning on a new kitchen, here are some examples to help you decide if a navy kitchen is right for you or not. As it's a dark colour, your kitchen needs to have lots of natural light to carry this off but if it does, I think the navy really adds a wow factor.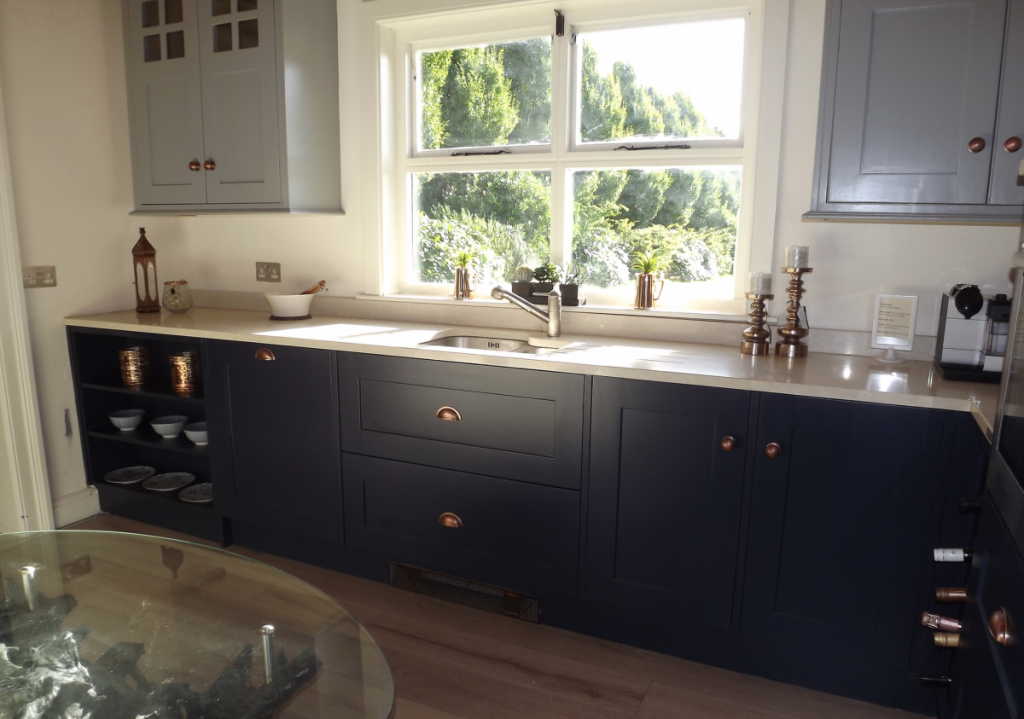 Source: Natural Wood Kitchens
Remember that your upper and lower cabinets don't have to be the same colour. The lower ones can be navy, and the wall units could be grey or white.
Note the brass handles on the navy kitchen above and below. I think it lends a slightly maritime feel, and definitely suggests quality and sophistication.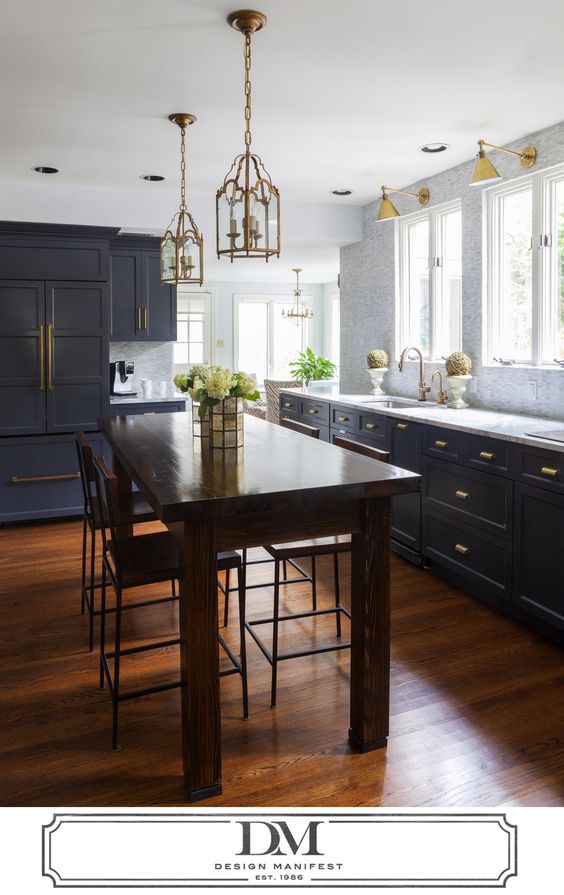 Source: Pinterest
The white wall units, white subway tiles and the white Belfast sink give this navy kitchen a contemporary yet country feel.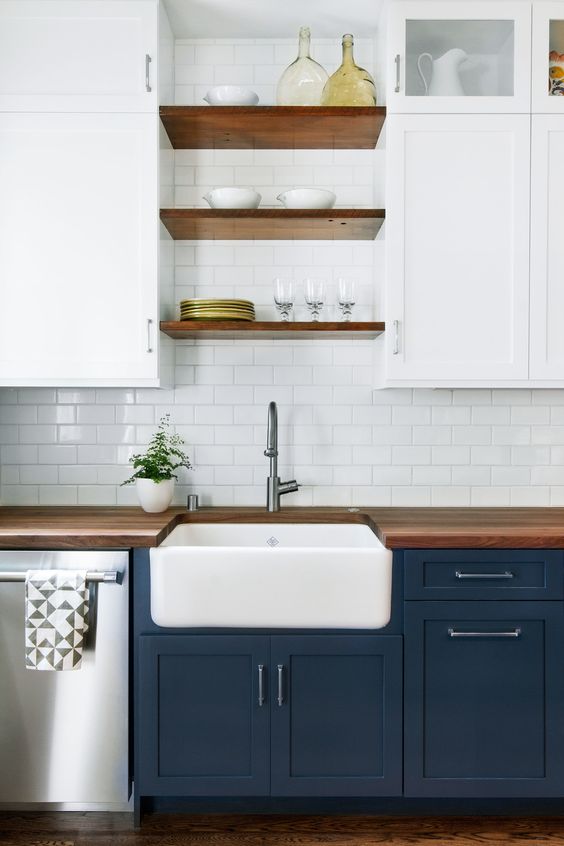 Source: Pinterest
If you'd like your kitchen to look more "country kitchen" then team the navy with cream instead of white. Cream is softer, it will also stand out against the navy but there won't be as much of a contrast. The style of cabinetry has an effect on the overall appearance too of course.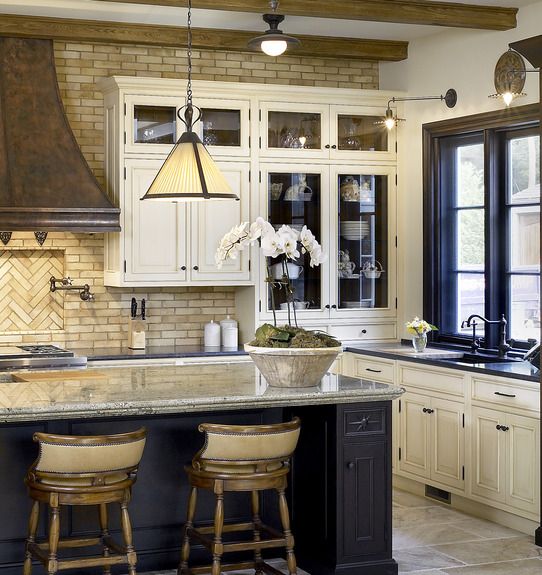 Source: Pinterest
And what about having navy on the wall units as well as the lower units? Would it be too much? Not if you have lots of natural light or if you do as in the photo below, and keep some wall space either clear or fairly open with open shelves. Beautiful.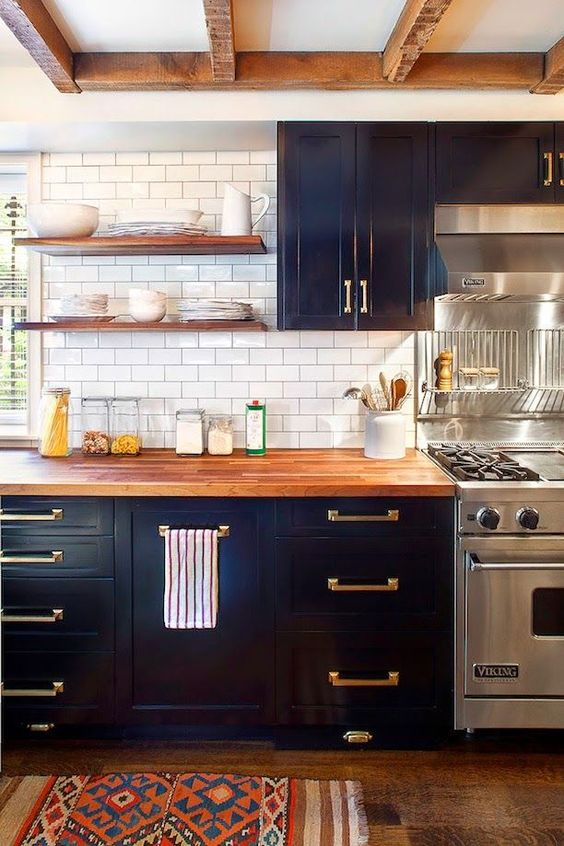 Source: Pinterest
And for something very different: sleek, minimalist, modern and yet just as sophisticated as any of the other kitchens featured above, this kitchen would look stunning in a modern apartment.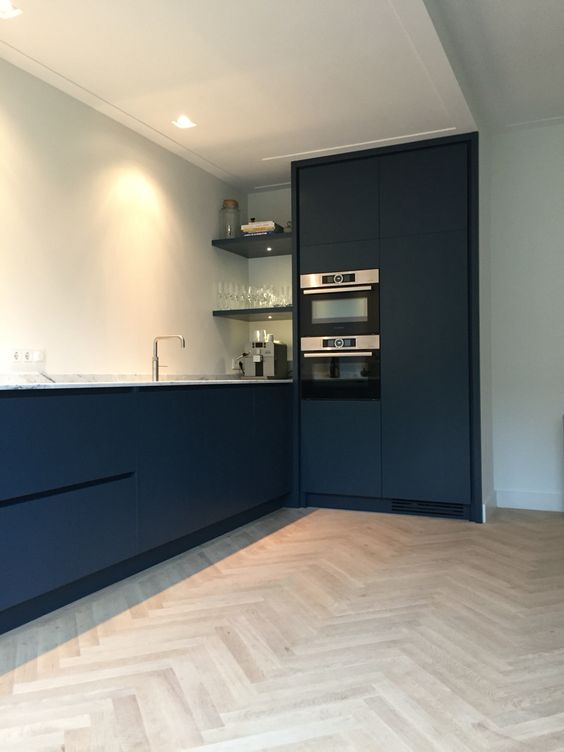 So, I'd love to hear what you think? A navy kitchen – would you love one? Which of the above is your favourite? I'm conscious that while our kitchen gets lots of light flooding in before noon, it's a different story in the afternoon and evening as it faces due east. Therefore, it won't be an option for our home but I do think they are stunning – and very different too.