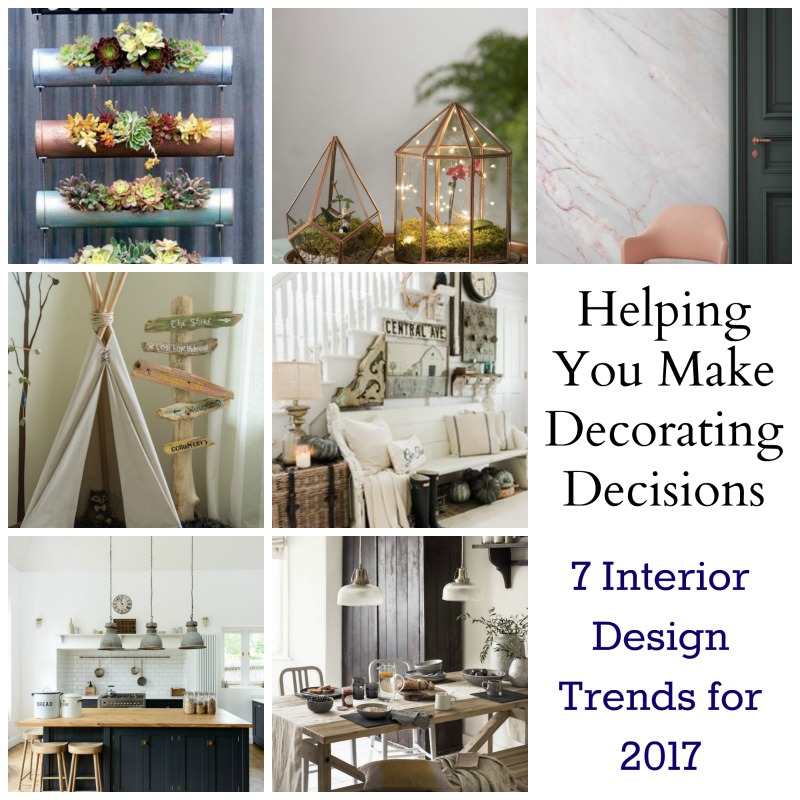 Now that the sun has started shining, I've started to think about decorating and yes, judging by the number of people in my local hardware shop choosing paint, people are planning on getting the paint brushes and wallpaper paste out over St Patrick's weekend.
Whether you are planning on changing the wall colour, just adding a few accessories or doing a total revamp of a room, knowing the interior design trends for 2017 will help you make your decisions. The good news is  many of them haven't really altered that much since 2016 which suggests they won't be changing drastically in the near future and we also have the research from Pinterest to prove it.
Navy is the new Black
For a while, grey, then greige, were the new blacks. For 2017, it's navy – not just in kitchens as in the image below but in many of the rooms in the house.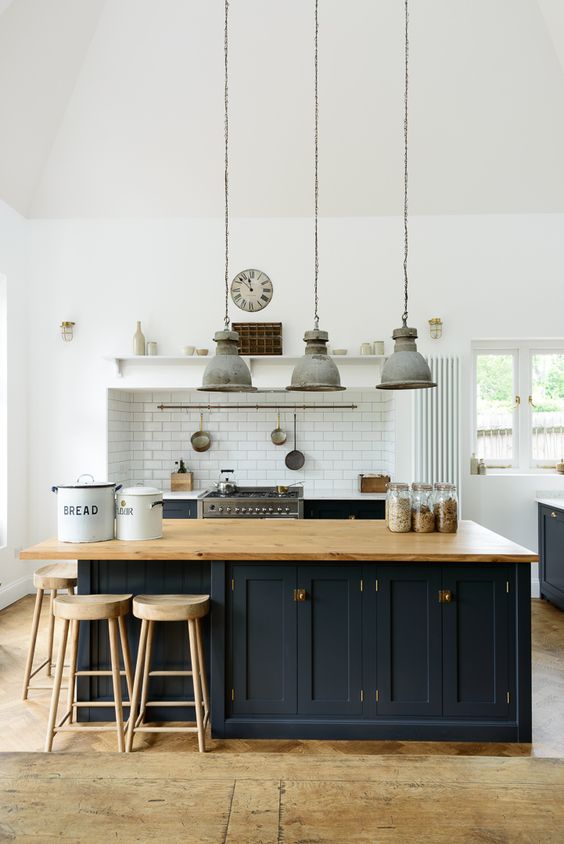 I think an upcoming post will focus on decorating with navy – it's certainly a topic I look forward to researching and cogitating over.
Farmhouse Chic
Rustic yet with clean lines, farmhouse style is the new shabby chic according to Pinterest's research teams.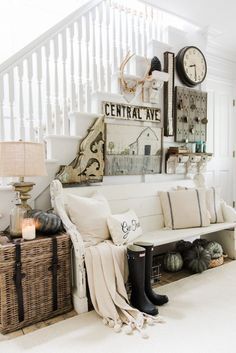 It's all about cosiness, layering, providing items of use and of interest. It's certainly not minimalist but neither is it overly fussy. It's about creating a space that feels comfortable and urges you to kick off your shoes and relax.
Copper
Be it copper saucepans, copper light fittings or copper accessories, it seems copper as a metal, with its wonderful reddish lustre, is remaining popular.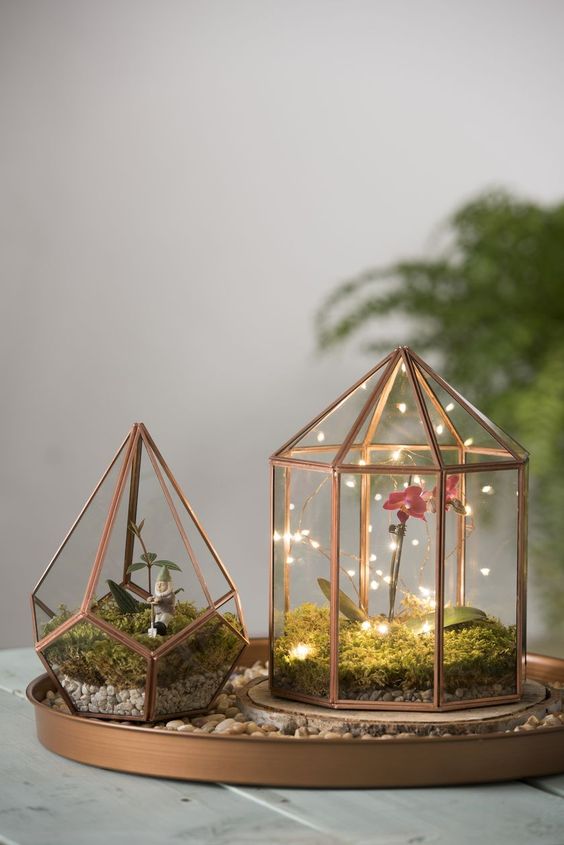 Planting
Be it growing plants indoors, vertical farming, or balcony gardening, growing plants in a variety of containers that are attractive and eye-catching (while also upcycling if possible) is definitely on trend. According to Pinterest's research, the popularity of balcony gardening (or certainly, people's interest in it) is up by 118%.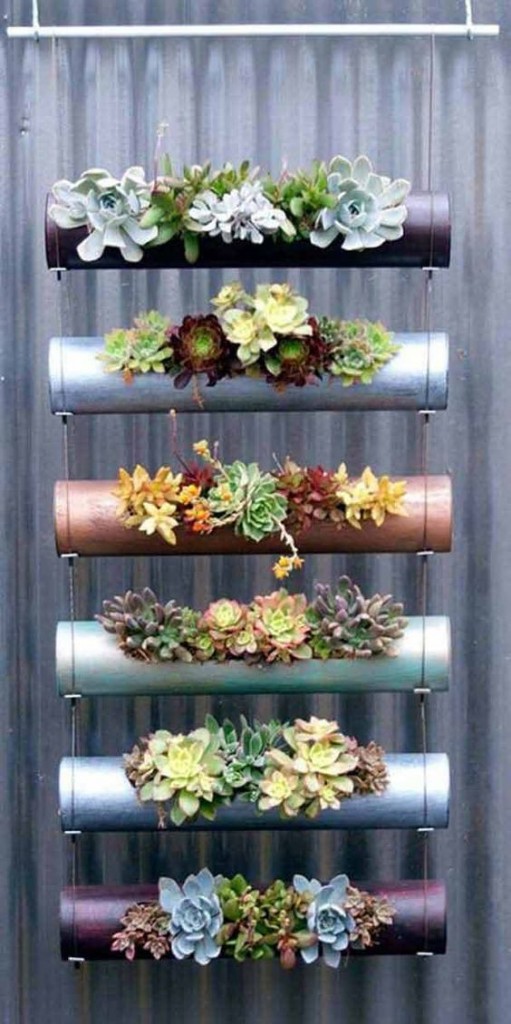 Woodlands
Three or four years ago saw a surge of nature-inspired interiors, particularly featuring woodlands within wallpaper designs. There is still a definite "back to nature" vibe going on with parents showing great interest in woodland theme nurseries.
Danish Hygge
And yes, there was definitely a move to Hygge living in 2016, as inspired by the Danish movement. That looks set to continue although I've seen mentions of a trend called Lagom (based in Sweden) which looks to encourage us to strive for moderation.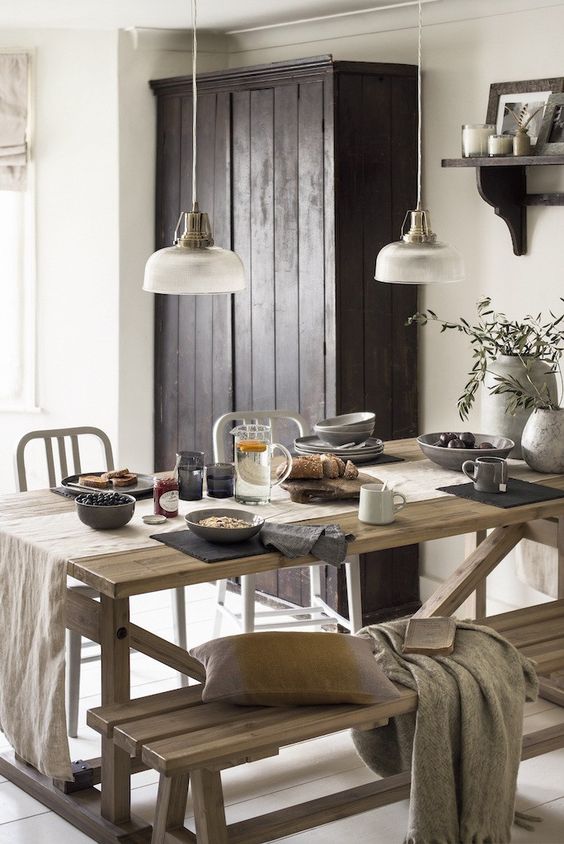 Faux Textures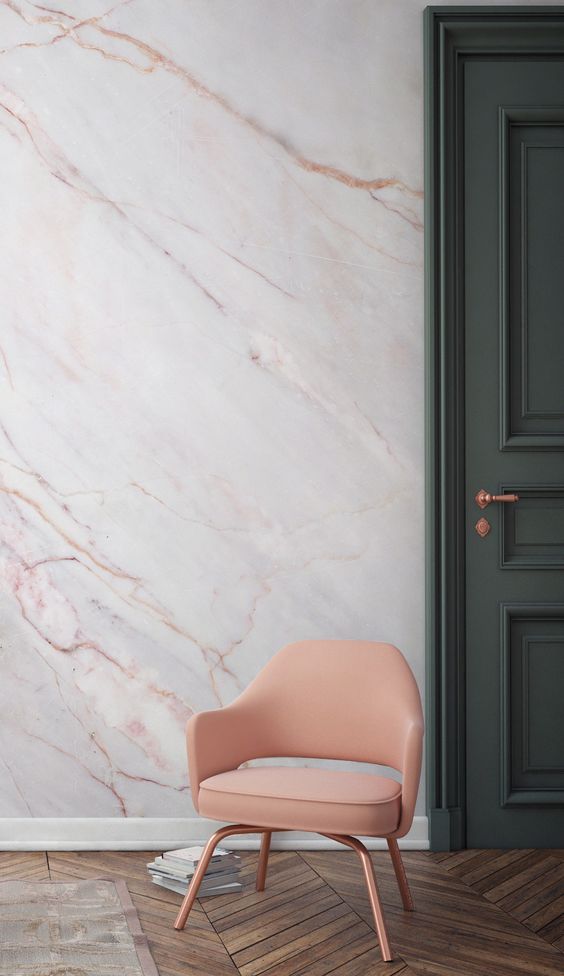 Be it wallpapers that look like marble or tiles that appear to be wooden floorboards, it seems that faux textures are going to be big in 2017 as they make interiors look richer, warmer and cosier.
Which interior design trends are your favourites? Which ones would you like to learn more about? I'm planning on doing a post on decorating with navy but are there any others you'd like more information on? Do let us know in the comments.