I love houses with high ceilings, they give the illusion of so much more space within the room. Of course, high ceilings aren't always practical – it's going to cost more to heat rooms with high ceilings and simple tasks like changing light bulbs or reaching those cobwebs in the corners are a little more of a challenge.
I live in a 1970s house and the ceilings are placed at standard height but I do like using wallpapers that, while not in a  lined vertical stripe design, still provide the effect of making the walls seems longer. Here are some examples of wallpapers that will give your rooms a sense of more height and space.
Wallpapers to give your Rooms more height
Downstairs toilets or small bathrooms often need some help in making them feel more spacious and this one, with its narrow white stripes, is quite subtle.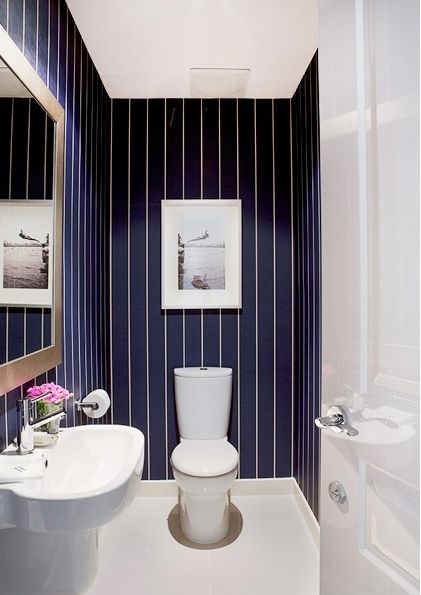 Source: Pinterest
This design has stripes of equal width, which while making the room appear higher, can also make it seem narrower – partly because it has made it easy to count the stripes within this narrow space.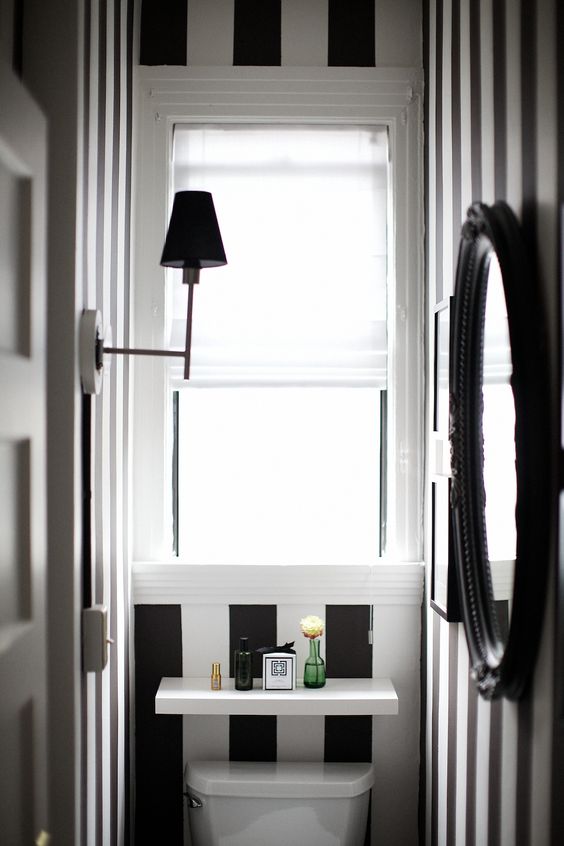 Source: Pinterest
While still providing a vertical striped effect, this wallpaper design (Woods by Cole and Son) provides more visual interest and is less harsh.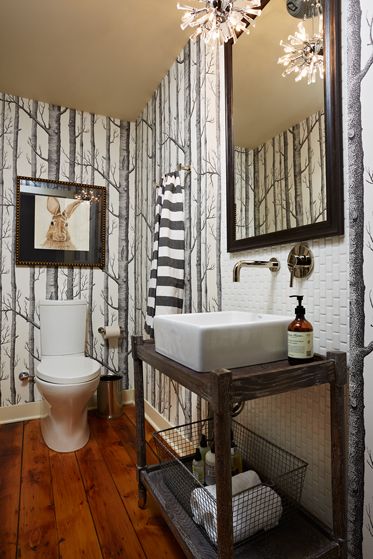 Source: Pinterest
Fancy a more rounded stripe? A stripe that doesn't look like a stripe?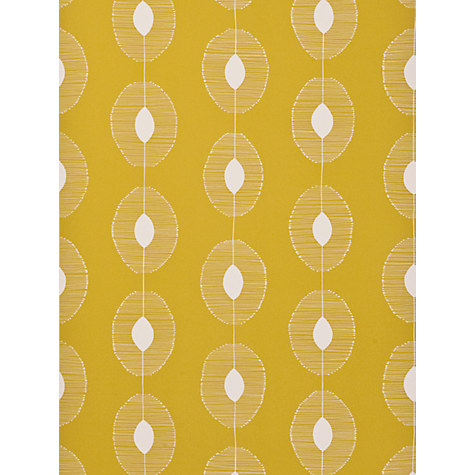 The Dewdrop wallpaper by Miss Print comes in a variety of colourways and has a slightly retro feel to it.
Any wallpaper that features a winding, climbing leafy or seedheaded flower /  plant will help to increase the sense that the ceiling is higher too as it provides the illusion of a stripe but with a much softer approach.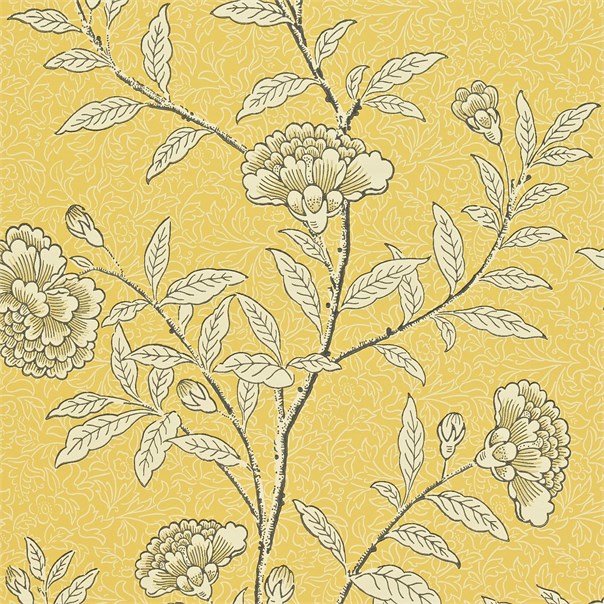 Sanderson has many designs that would work and they include this Chinese Peony wallpaper.
Even a busy floral design, once placed in a "vertical stripe effect" with spaces between each line of flowers, will serve the same purpose.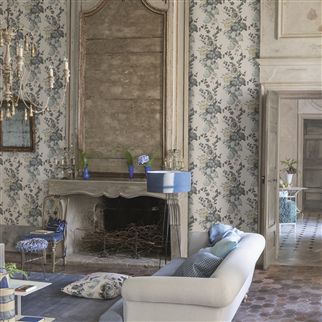 A beautiful example is Seraphina by Designers Guild. 
Looking for something more unusual?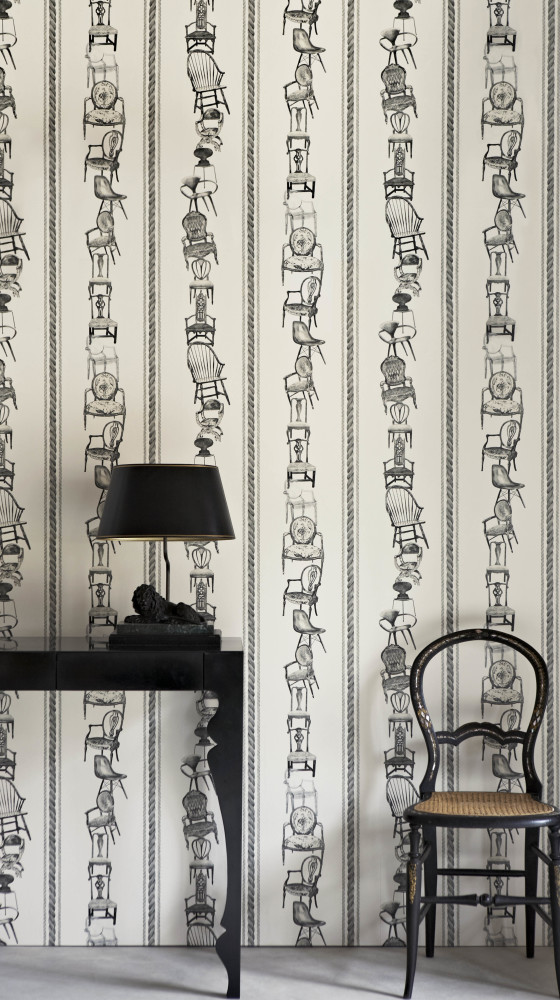 This Chairs design by Barneby Gates is understated, elegant and very different, thereby creating interest as well as providing the sense of height.
I hope those wallpaper designs will provide you with plenty of inspiration for raising those ceilings! And of course, if you need a decorator to hang the wallpaper, you can get up to four quotes from rated painters and decorators on our website.