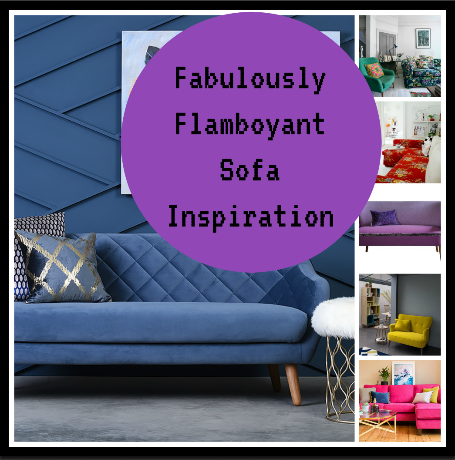 If you would like a new sofa by Christmas, you need to go shopping very soon as the lead time can be between six to ten weeks. A new sofa can transform a room, the right sofa will last for years as well as providing inspiration for the rest of the decor. All too often, mainly because they are such large pieces of furniture, sofas are creams, browns or greys, enlivened with bright and colourful cushions. If you'd prefer to make more of a statement with a bold sofa, here is some inspiration to tempt you.
1. Sunny Yellow Sofa with Flowers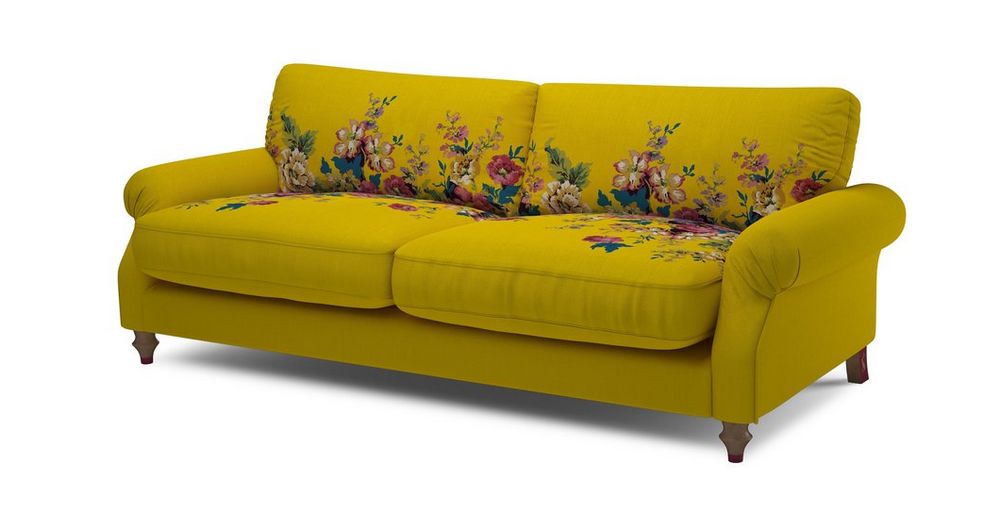 The Joules Cambridge sofa is available in a number of colourways but my favourite is this sunny yellow with its scattering of flowers. It's cheerful, colourful and dramatic. Mustard and yellow are bang on trend this season but this sunny yellow will make you smile for many years. It certainly doesn't need scatter cushions – you wouldn't want to cover up those beautiful flowers.
Personally, I love yellows and mustards teamed with grey. The grey is so calming (as well as being on trend) and the mustard sofa gives a pop of colour that would make anyone smile.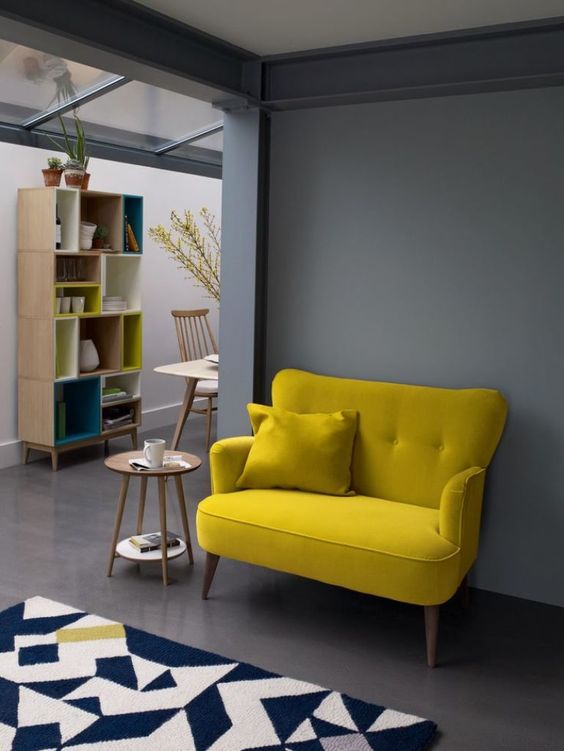 2. Hot Pink Sofa
Pink may be viewed by some as too effeminate but hot pink is bold, dramatic and fun. It adds zest to a room. The block effect of the plain fabric means that it can be toned down with plain cushions or made more flamboyant with patterned cushions.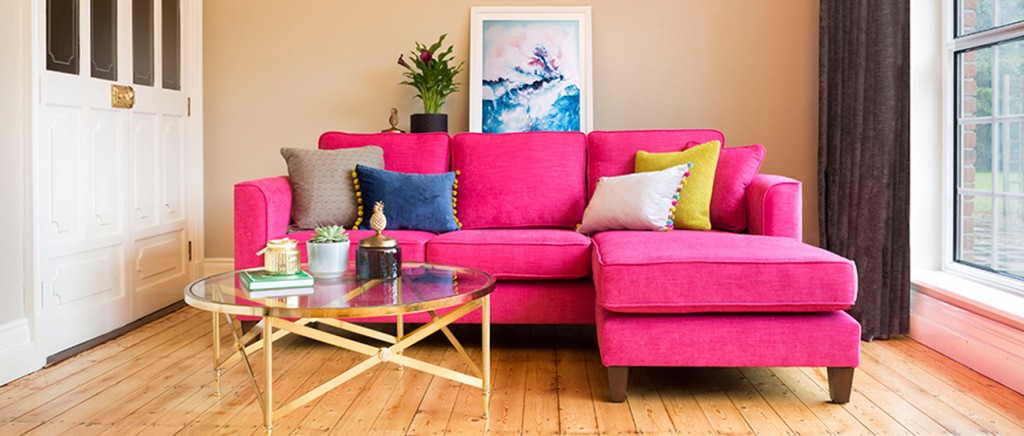 I also like the legs under the Nolan sofa as by being able to see the space under it, it fools the eye into believing the room is more spacious than it actually is.
When you can see under a sofa or a chair, it fools the eye into believing that room space is bigger. One of the tricks that Interior Designers use, is to have a sofa on legs, rather than a base that sits almost on the ground.
This Nolan Chaise End sofa is available from Finline Furniture.
3. Blue Retro-Inspired Sofa
This retro-inspired sofa is neat and tidy in style, perfect for a more minimalist style interior but with a colour that is calming yet packs a punch in terms of proclaiming its dominant presence in the room. It's sleek, stylish and sophisticated.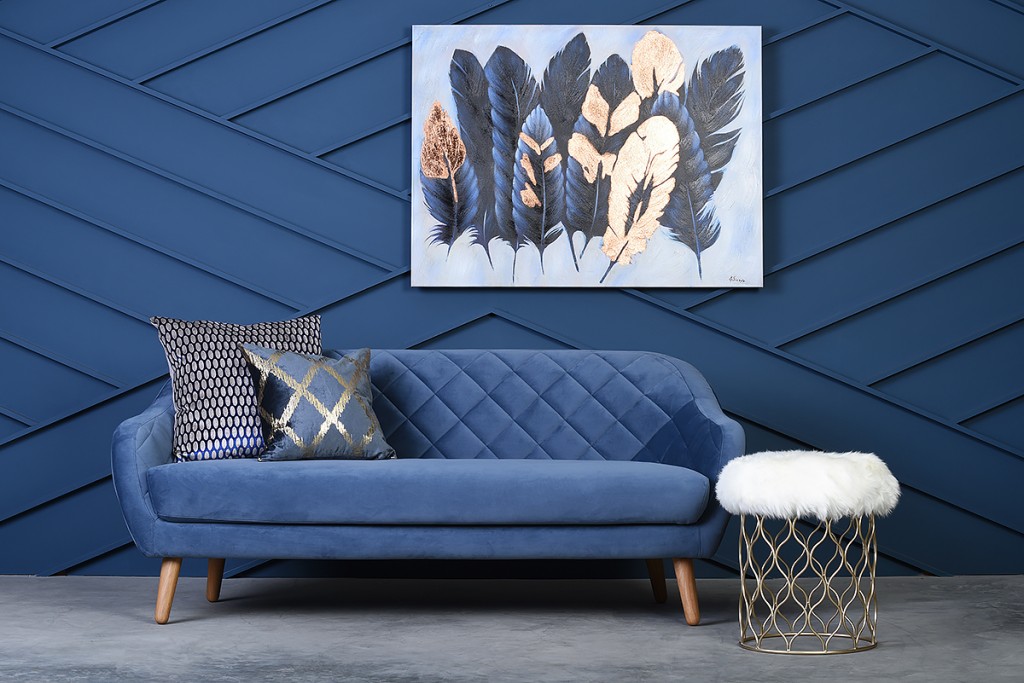 Available from Michael Murphy Home Furnishings.
4. The Colour Purple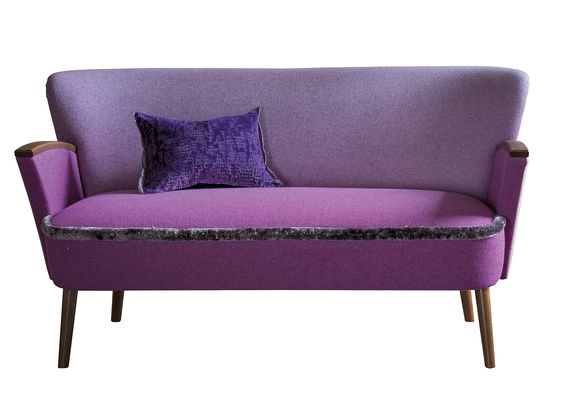 Designers Guild furniture always makes a statement: be it colour, shape, size or fabric design. This purple sofa is quietly flamboyant, its shape suggests it is trying to be an understatement but the different shades of colour create drama. It could be even more flamboyant with the addition of grey and mustard cushions.
5. Flower Power
Would a sofa with floral fabric be too much, too busy? Not if it is teamed with other seating in plain fabrics and set against a fairly plain background. Don't make a half-hearted attempt at flamboyance with flowers but opting for a floral fabric in creams. Go for bold colours and really make a statement.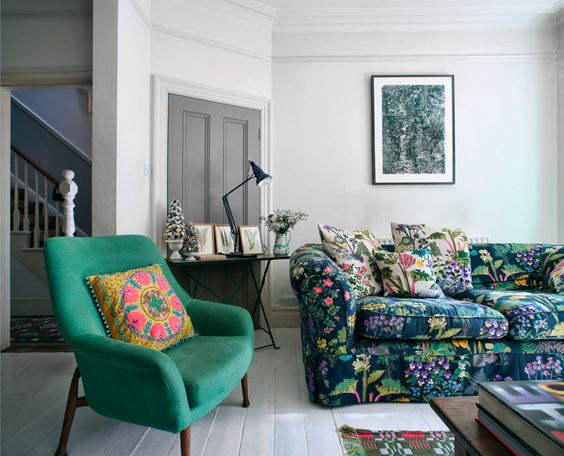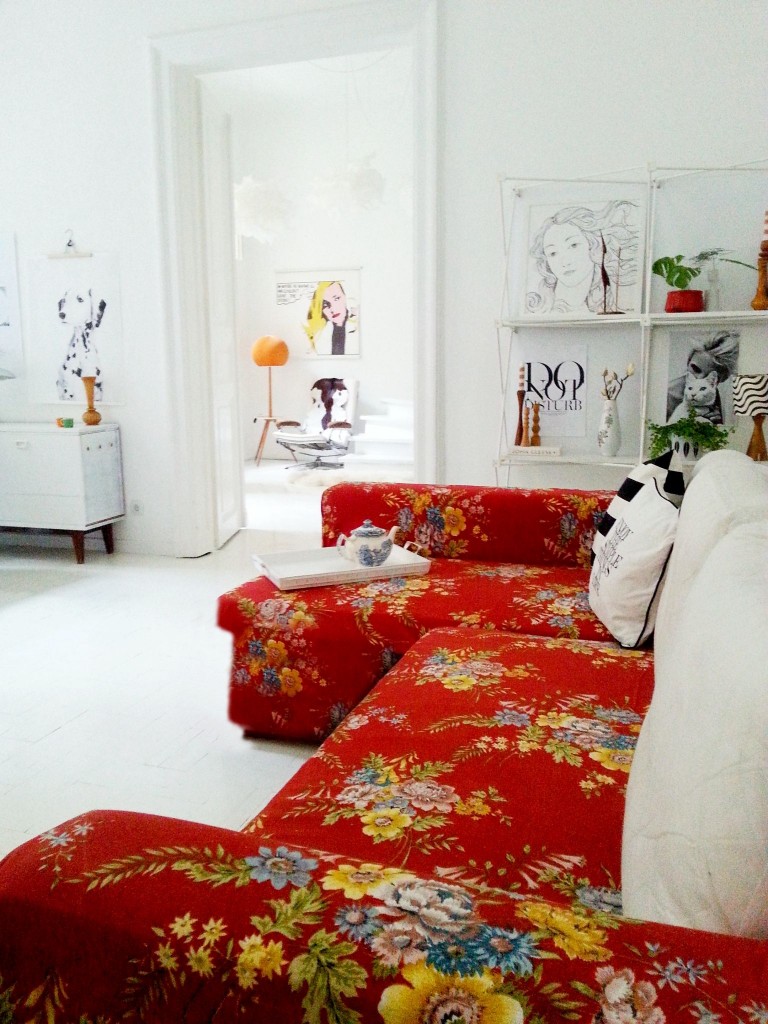 I hope this inspires you to be brave when you're next buying a sofa.