Apparently most house buyers decide to start looking for a new home in February. The January blues are over, people have recovered from Christmas and the days are starting to lengthen. Many will be planning on moving during the summer so that gives them a few months to find their ideal home, arrange finance and surveys, get a buyer for their own home if necessary, and move in to their new abode.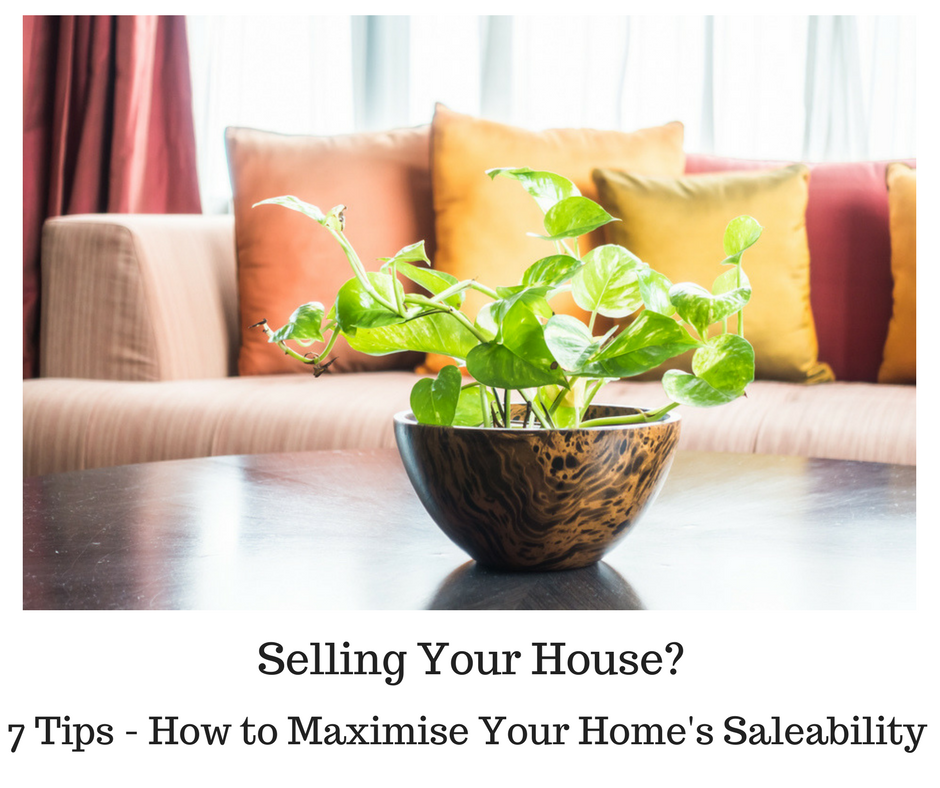 If you are thinking of moving home and selling your house, here's our tips for what you should do before you invite the estate agents around:
1. First Impressions Count
Apart from the fact that people may be put off by the front entrance to your home if it is untidy or unappealing, many prospective viewers may drive over to have a look at the outside in order to decide if they want to explore further. If you're finding it difficult to look at your home with fresh eyes, ask a trusted friend for their opinion. Stand on the street and look at your home with critical eyes. And then look at your neighbouring houses – how does yours compare? Does the gate need to be painted? Are there weeds to be pulled? Do the windows need washing? Are there any curtains or blinds that look askew? Do the gutters need to be cleaned? Does the grass need cutting? Perhaps invest in a couple of attractive pots and plants for outside your front door. You can always bring them with you when you move.
2. Second Impressions Count Too
People form impressions (good or bad) within ten seconds and their senses will be on high alert as they walk into your house. What can they see? What can they smell? While you may not want to make the smells of freshly brewed coffee and home baking too obvious, it will make it seem more homely. Smells to avoid include domestic cleaners, fresh paint, stuffy rooms and damp dogs.
3. Clear The Decks
You've probably heard the advice about decluttering before. It's not just a case of picking up the week's worth of newspapers and ensuring that the sports gear has all been put away. You want your home to have some personality so viewers can imagine themselves living there. If you know your target buyers are going to be families, then a few photographs of your family around the house are fine but ensure that every surface isn't covered with the children's school-made creations for the last year. If displaying kids drawings, limit them to a single surface such as attached to a kitchen notice board or the fridge door. You're going to have to pack all your accessories when you move anyway so you could pack some away in boxes and put them into the attic for the time being.
The same goes for your kitchen worktops – clear away items such as toasters and any mug or knife holders. It will look much more spacious and attractive with just a bowl of fresh fruit and the kettle on display.
If you have excess or bulky furniture, consider putting it into a storage unit or loaning it to someone else. Furniture like bulky coffee tables and surplus armchairs can take up a lot of space and make rooms seem smaller.
4. Spick and Span
The house must be spick and span in order to secure the best price. This means a thorough spring clean of all rooms. Wash the windows and get tie-backs for the curtains to maximise the natural light. If the paintwork is looking tired, a new coat of paint will work wonders although don't do this just before viewers arrive as the smell of paint can be off-putting. Paint in light colours work best – it makes the house seem brighter and provides people with a "blank canvas" to visualise themselves living there. You might love the purple room but most of your viewers may find it off-putting.
5. Don't Overspend
Decide on a budget to revamp your home and stick to it. There's no point in replacing the bathroom or kitchen as a prospective buyer might be planning changes anyway. Paint is by far the cheapest means of improving a room so, for example, if your wooden kitchen units are dark or scratched, two coats of eggshell paint in a light colour (after a primer) will transform them.
6. Do The Rooms  Fit Their Purpose?
Think about how you are using your rooms and whether prospective purchasers will use them in the same way. There can be a big difference in the appeal of a four bedroomed house or three bedrooms and a study. Therefore, if one bedroom is being used as a study, it might be an idea to fit a single bed in there along with the desk. In a similar way, put a single bed or a cot into the box room. Do you think your potential buyer would prefer to see a second reception room (if there is one) as a dining room, study or playroom? While they may be able to imagine its new use themselves, a messy playroom is going to look smaller in size than a tidy office.
7. Little Touches
Ensure the beds are made with attractive and clean bedlinen so the rooms look inviting. Little things like putting down the loo seat and having nice soaps and fluffy towels on display in the bathroom will increase its appeal too. If there is a fireplace, either light the fire or clean the grate and place something attractive in it such as an assortment of tall white candles.
Rather than buying bunches of flowers (which might get expensive week after week), buy a couple of flowering or attractive plants to brighten up the room – they will last and you can bring them to your new home too.
If there are any repairs to be done such as re-attaching a skirting board, replacing broken window latches, cleaning a carpet, rehanging pictures, then getting them done will create a good impression and shouldn't break the bank. If you need help, ask for a quote for a tradesman on our website (you'll receive up to four quotes from rated tradespeople) It's all about creating those good first impressions and helping people visualise themselves settling in quickly once they move in.