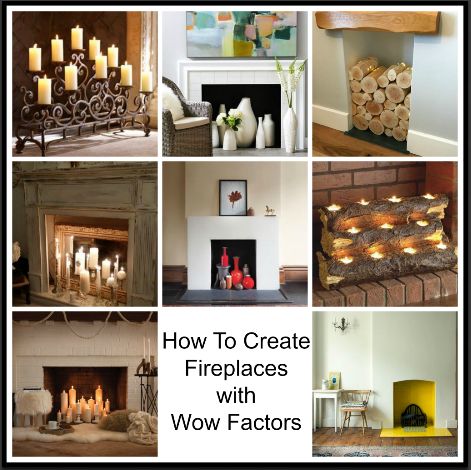 Do you find that your fireplace looks rather bleak in the summer months when the fire isn't lit? Or do you only light the fire at Christmas and on Sunday afternoons and wish it looked cosier for the rest of the week? Here are some ideas for brightening up the empty fireplace and turning it into an attractive feature rather than a dark empty hole in the wall.
Candles
Candles of different widths, heights and colours add interest to the fireplace. When lit, they add cosiness when it is cold and windy outside.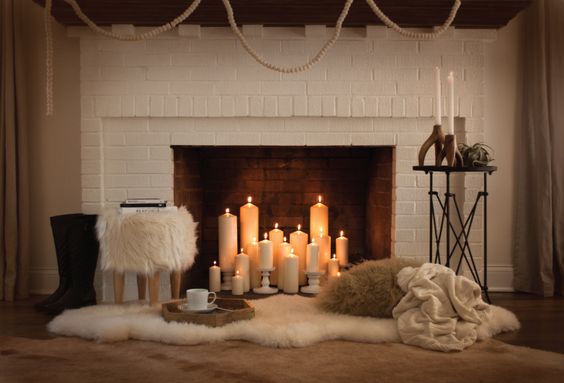 Sheepskin rugs add cosiness with the lit candles of differing heights.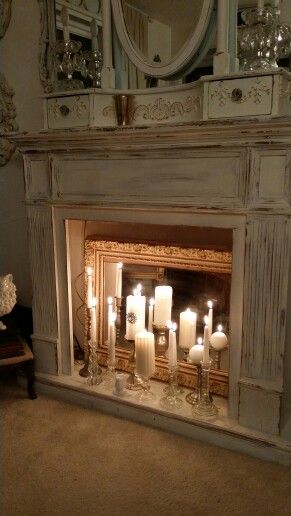 If you prefer to use less candles or cover up the bare background, use a large mirror to block up the fireplace and the candles double in number.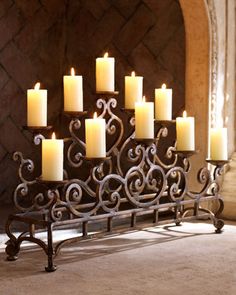 An elaborate candelabra adds drama
Vases
Consider removing the grate if necessary and filling the interior of the fireplace with vases.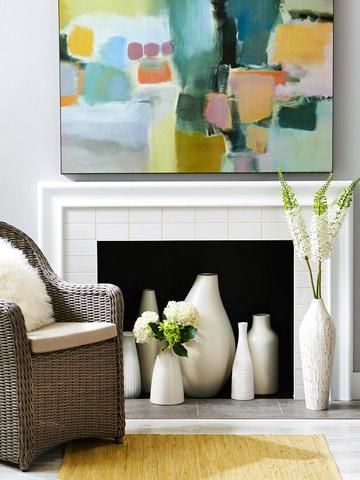 White vases of differing sizes and shapes are understated and elegant.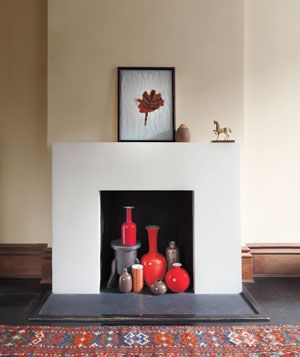 Or choose vases of different colours that complement the accessories in the room.
Fairy and Tea Lights
Fill the fireplace with fairy lights, either twisted around logs or arranged in a spiral. They will brighten up dull days and dark evenings too.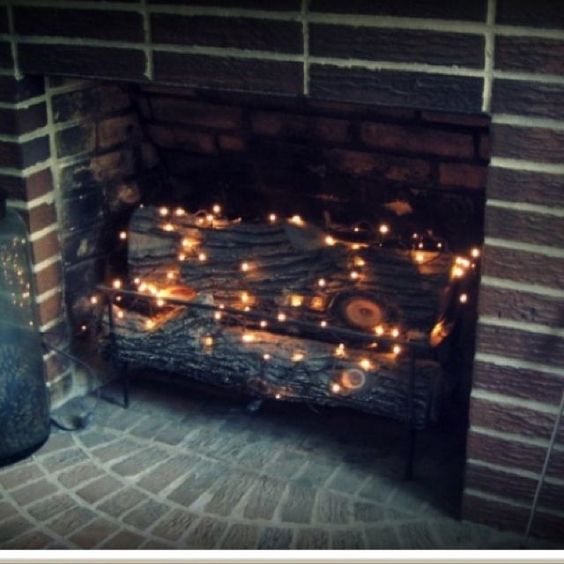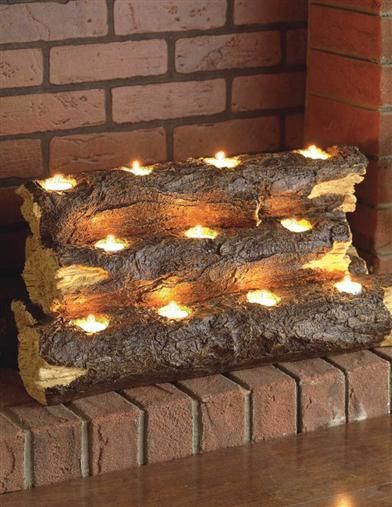 Make appropriately sized holes in attractive logs for tealights for a cosy and attractive fireplace without the heat of a real fire.
Logs
Logs in a fireplace? Aren't they supposed to be there anyway? Yes, but in this case, the fire isn't lit and the fireplace is filled with logs. Arranged tidily and all with attractively sawn ends of course.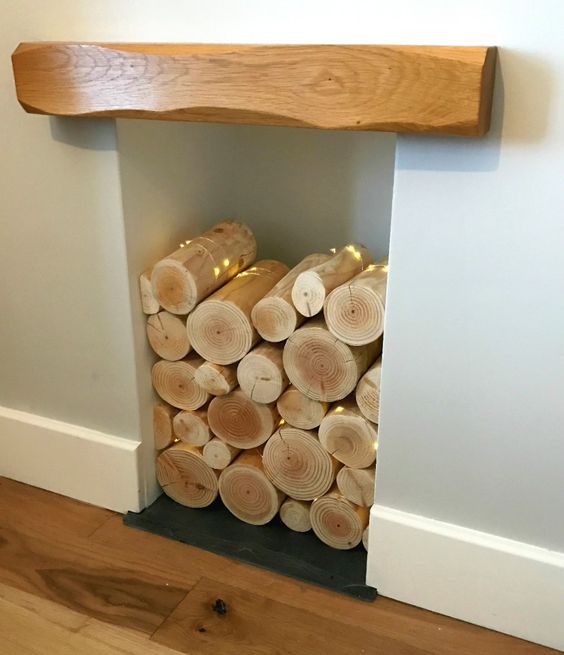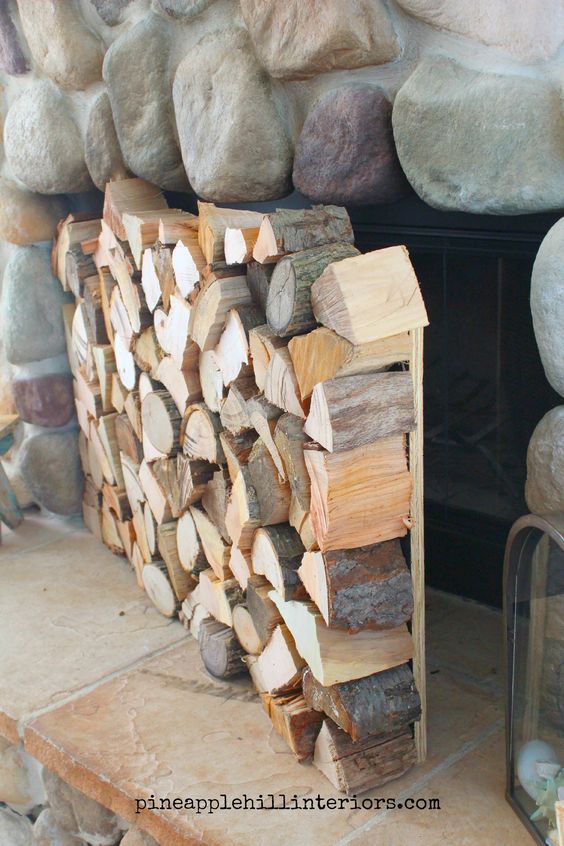 If you are thinking that you can't be doing with that hassle every summer, cut a piece of board to size and nail or glue short ends of logs and sticks to it. Just put it in place every summer for the perfect fireplace filler.
Greenery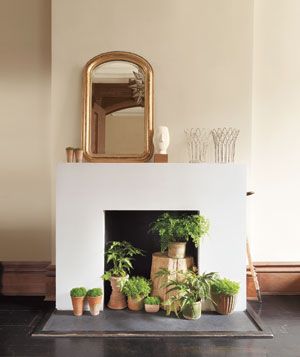 Fill the fireplace with green plants, using a variety of plant holders so they are at different heights for interest. Note the way the mantel accessories aren't centred and balance the taller plants within the fireplace.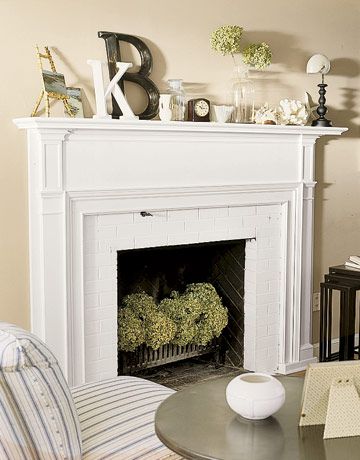 If you don't possess green fingers, simply put an arrangement of dried flowers into the fireplace.
Colour
Paint the interior of the fireplace in a contrasting and strong colour for dramatic effect (although don't do this if you use the fireplace for an open fire in the winter).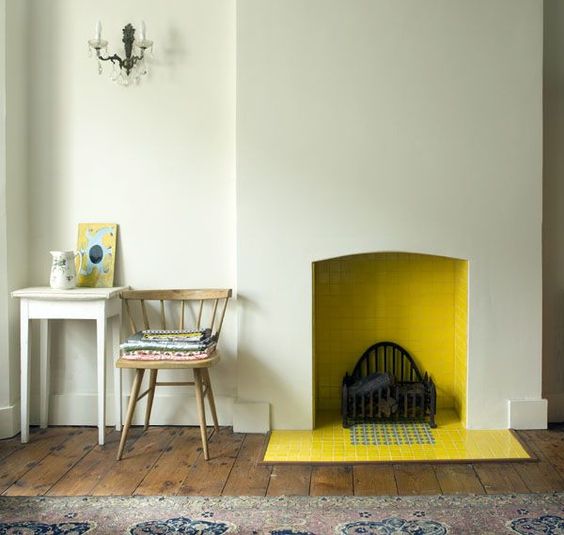 I hope this inspires you to brighten up your empty fireplace this summer. Remember, if you need workers for any renovations, building or decorating, you can get up to four quotes from rated tradespeople from our website by simply typing in the details of the work required.