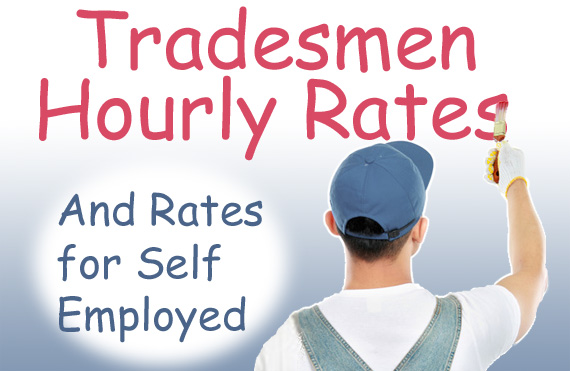 Hi folks,
today I want to talk about hourly rates for tradesmen and construction workers in Ireland.   This article may be of interest to both customers and tradesmen.  Our users often ask us what is a fair hourly rate to be paying tradesmen as some of the rates quoted seem at first glance to be very high. I did some research and I came across the Registered Employment Agreement that was agreed between the Construction Industry Federation and a number of the unions.
These are rates that are payable by an employer to craftsmen, apprentices and construction operatives who are working as employees. These rates became effective on February 4th 2011. Rates for craftsmen are listed at €17.21 per hour. There are also a number of additional rates for mileage, subsistence and reference to lost earnings due to inclement weather.  These rates paid to employees should not be confused with what a company or self employed tradesman would charge a customer. You can see the list of hourly rates on page 18 of the First Schedule of the agreement here
Experts say that for self employed rates you would need to multiply an employee's salary by a factor of 2.5 in order to maintain the same standard of living. There is a nice article on Businessknowhow.com that explains in more detail the reasons behind this thinking.  You can see the article here
In that case a self employed tradesman would be charging 17.21 x 2.5 = €43 per hour but the charge would be higher per hour if it was less than a days work as you would have to account for . If the tradesman is registered for VAT, it would work out at €43 + 13.5% = €48.80 per hour. Some tradesmen (the same as any other profession) can command a premium if they are highly specialised or carry out a higher standard of work than would be the norm.   So as you can see when tradesmen charge prices like these they are not so high afterall.
If you are a customer keep in mind that it is better to get a price for the job rather than a price per hour so at least you'll know how much exactly it is going to cost and you can compare prices more accurately. If you must pay by the hour be sure to set out any limitations you have in terms of funds available and time expected. Be sure also to consult with the tradesman and to review the work daily. The time taken should not be open ended. Bare in mind that some tradesmen will not work for an hourly rate and will prefer to work for a price.
I hope this helps some of you who were wondering about hourly rates for tradesmen, whether you are a customer or a tradesman. If you have any questions or comments please feel free to leave them in the comments section below.
Cheers
Oliver Dempsey
Tradesmen.ie
June 14th 2014
Here are some other articles that you might be interested in below:-
4 Tips for Hiring a Tradesman
Building Insurance Podcast – What to Look out for
Home Renovation Tax Incentive Scheme (HRI)
Building Materials – Who should buy them, Customer or Tradesman?
Will Stricter Building Regulations Improve Building Standards in Ireland?
Using Escrow to safeguard your building project
Do I need planning permission?
Certifying my building or renovation
Construction Contracts, why are they needed?
Attic Conversion Prices in Dublin
House Extension Prices in Dublin
Conservatory and Sunroom prices
Top 10 tips to building your home
House extensions – 12 tips to extending your home