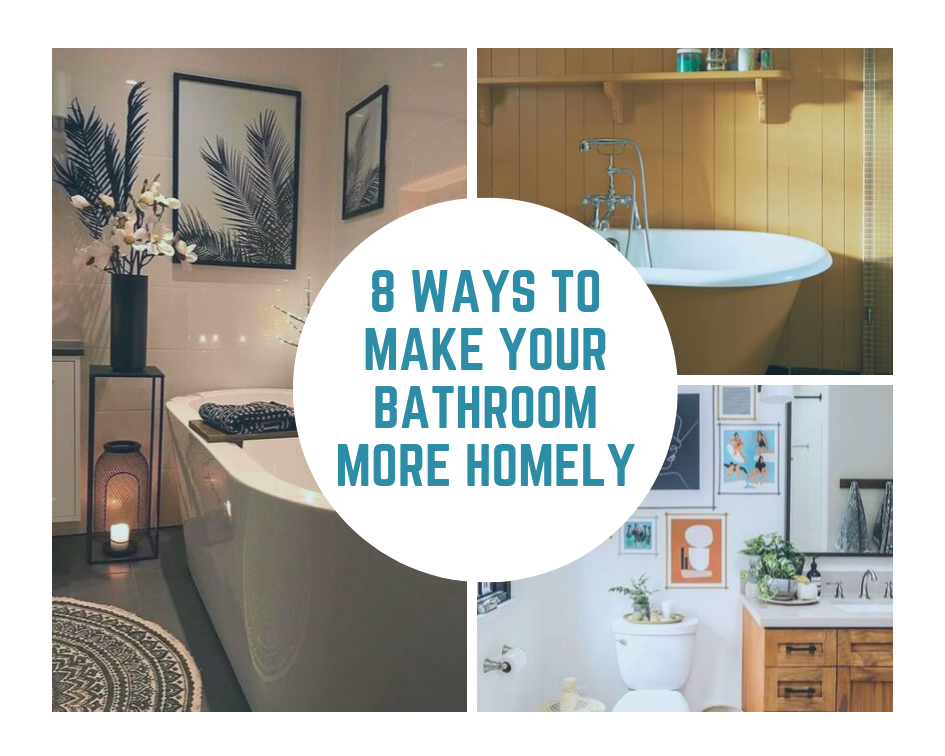 Winter is coming. It's been a pretty good summer and cool rooms have been very comfortable when it's hot and sticky. But as nights lengthen, the air chills and the rainfall increases, how are you going to make the rooms in your home cosier? Let's start with the bathroom.
1. Lighting
Task lighting is important in the bathroom especially at the mirror for shaving and applying make-up but soft lighting is also important. Soft lighting, whether it is created from candle bulbs, low voltage bulbs, twinkle fairy lights or candles, will create a warm relaxing ambience for leisurely baths and showers.
2. Greenery
Houseplants add vibrancy, colour and warmth to your bathroom's design scheme. They also have the benefit of naturally humidifying the air.
3. Heated Towel Rail / Underfloor Heating
A heated towel rail will not only dry damp towels but make them toasty warm for when you grab one to dry yourself. As you'd expect, they also warm up the bathroom too.
Floor tiles can be cold, and that's refreshing in summertime but in winter, the tiles can really make a bathroom feel and look cold. Underfloor heating warms the entire tiled area.
4. Fluffy Mats
Fluffy bathmats or rugs on the floor, especially on tiles, will be warm on the toes and will look comforting too. The more colourful and the more textured, the better. Get ones that are machine washable.
5. Open Shelves
Open shelves offer storage for convenience as well as being perfect for displaying items to warm up the space: colourful textured towels, plants, vases, baskets and lotions.
6. Colour
Don't paint your bathroom in cold neutral colours. Creams, whites and greys that look fine in other rooms can make a bathroom look chilly in winter. Warm and liven up your bathroom with warm colours on the walls.
7. Adding Furniture
Of course it depends on the space available but adding furniture to the bathroom will make it more homely, turning it into a cosy sanctuary. If you have room for a chair, that would be ideal but even a small stool or side table for displaying attractive items will add to the overall friendly ambience.
8. Bathroom Wall Art
Don't forget about the walls. Many of us just put up a mirror in the bathroom, perhaps thinking that pictures will become damaged by steam. Wall art adds interest and homeliness to a bathroom so think about creating a mini gallery wall.
I hope these tips help you to accessorise and decorate your bathroom to create a homely and cosy sanctuary within your home.