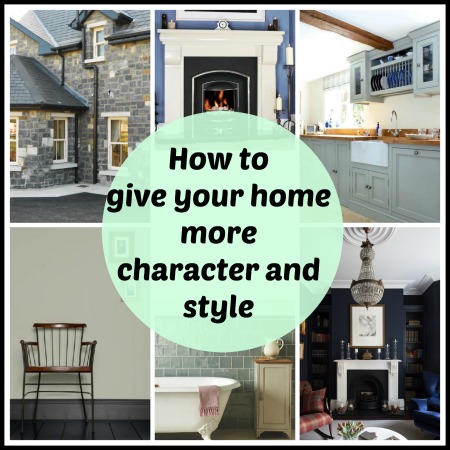 The vast majority of us would struggle to live without modern conveniences in our homes now – from central heating to flush toilets, from dishwashers to piped hot water, from smart refrigerators to Netflix. But what about when we are living in an old house or want to add "country charm" to a new build? Is it possible to merge some period features with the convenience of high-tech living? Of course it is..
Flooring
Period flooring, whether stone or wood, is more expensive if you're buying reclaimed materials. We paid 50% more for reclaimed floorboards than new but felt it was worth it as they were going into an old house. Vintage tiles are popular now and Italian Tile and Stone in Dublin have a stunning collection including these which would bring the sophistication of the art deco era to a hallway.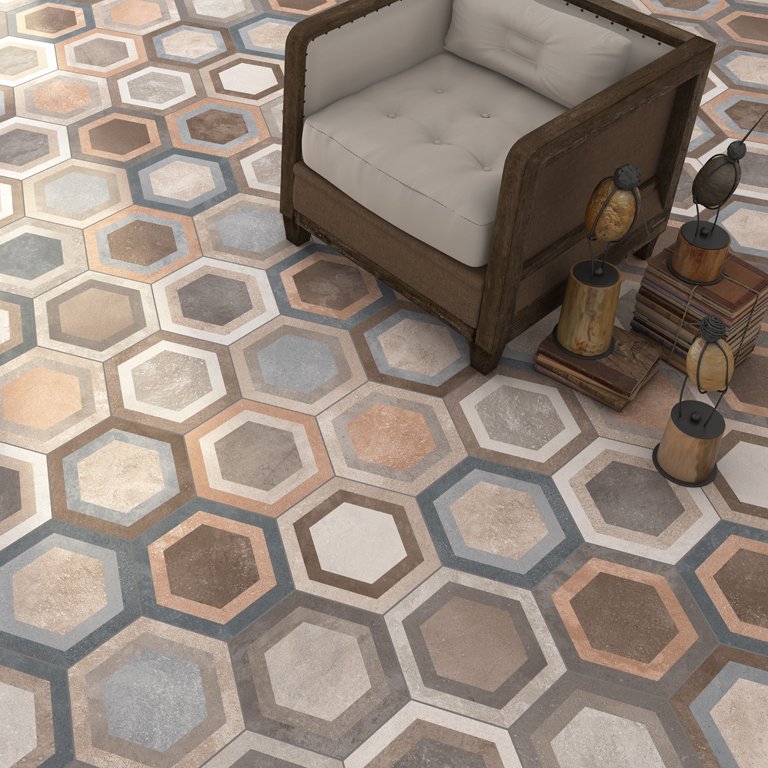 Windows

Source: Newbridge Joinery
I recently noticed an old house being restored near where I lived and I nearly cried when I heard they were putting in uPVC windows. However, the cream uPVC sash windows that were installed look wonderful. As the house is near a busy road, the owners needed the sound insulation of double glazing (as well as preventing loss of heat in winter), and they didn't want the work and expense of getting wooden windows repainted every few years.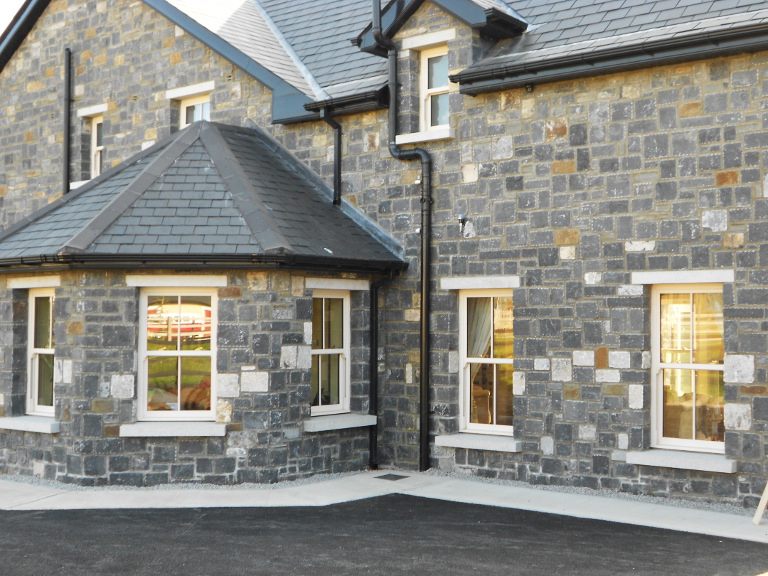 Source: Sean Doyle Windows
Getting the windows right is hugely important in any house design. Whether it's a new stone house or a renovation of an old dwelling, sash windows really do make a difference. The good news is that uPVC sash or casement windows really do look well.
Coving / Cornicing / Picture Rails
The detailing of coving or cornicing between the wall and ceiling not only adds interest and period detail, it also adds prestige to rooms, giving them a more formal atmosphere sometimes. It's particularly special in sitting rooms, master bedrooms and hallways as it breaks those sharp angles, making it warmer and more luxurious.
Source: Pinterest
Skirting Boards
Skirting boards, of course, were initially used to protect the walls from scuff marks from shoes and boots. They also cover that awkward and untidy join between floor and wall. They differ in height, some are plain, and some have a variety of patterns within their moulding. Personally, I love deep yet quite plain skirting boards like the one in the photo below. They just ooze understated elegance in a room.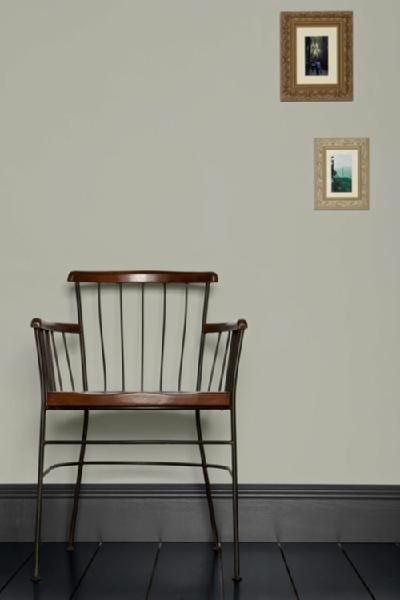 Fireplaces
Whether you have an inset stove, a gas fire or an open fire, it's the fireplace that draws the eye within the room. Having a fireplace emphasises that cosy atmosphere of families sitting around in comfortable chairs as they read books, play board games, watch television or chat. People talk of the kitchen being the hub of the home but for me, it will always be the fireplace. Choose between limestone, granite, marble or wood – carved in an elaborate traditional style or a plainer contemporary style.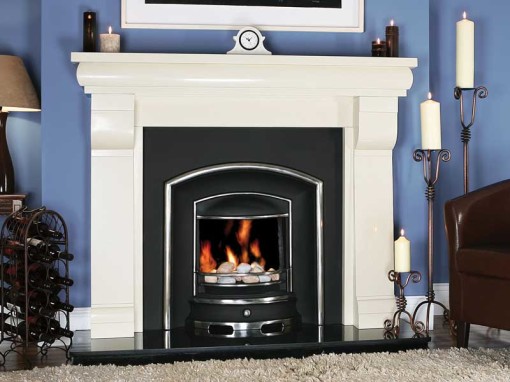 Source: Ballymount Fireplaces
Kitchen Period Details
You may be wondering how to introduce or maintain period details within your kitchen – alongside the smart refrigerator, dishwasher, hob and many gadgets. You can hide some, for example, the dishwasher can be built in so it looks like another kitchen cupboard. The style of the cabinetry, of course, is important. This built in unit looks like a farmhouse dresser at first glance. The handles and the quirky fasteners on the doors add to the olde worlde charm.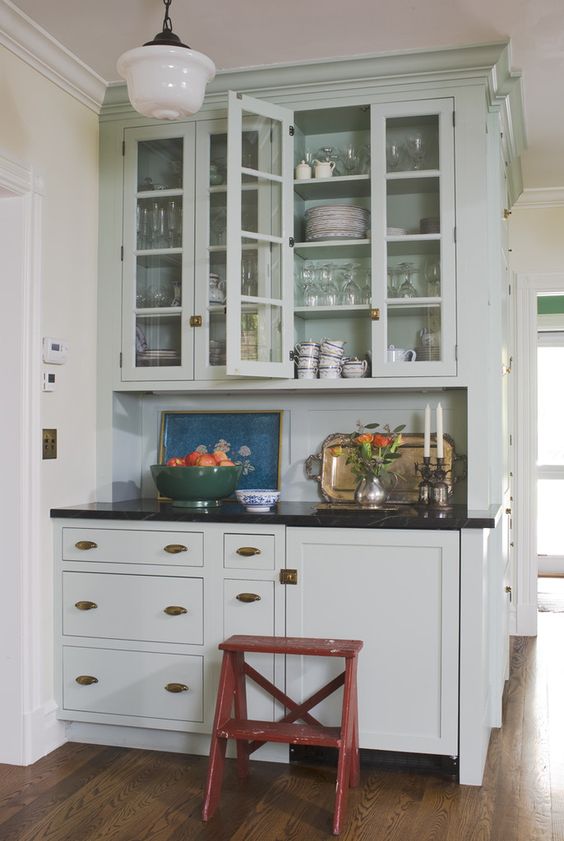 This kitchen, while undoubtedly modern, has the charming period feature of the wide ceiling beam. The Belfast sink, plate rack and open shelving add to the traditional styling.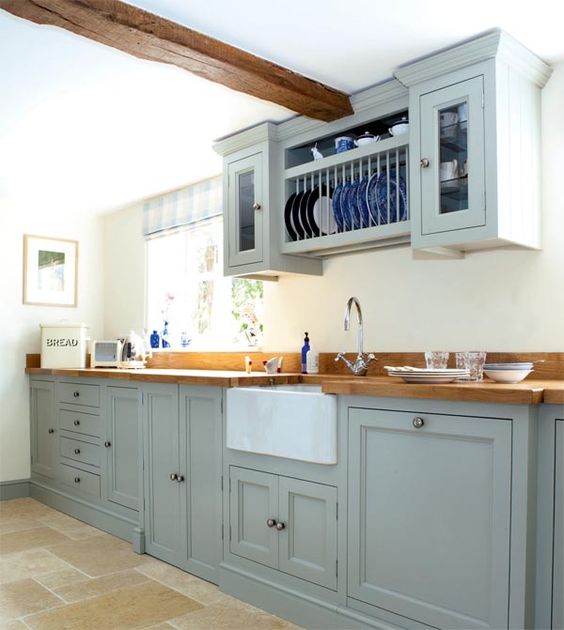 Bathroom
A roll top bath is the most effective way to bring period charm to a bathroom but do tie it in with other details such as appropriate tiles. I love the added charm of this locker and jug beside this roll top bath – perfect for creating a relaxing atmosphere and hinting at a bygone age.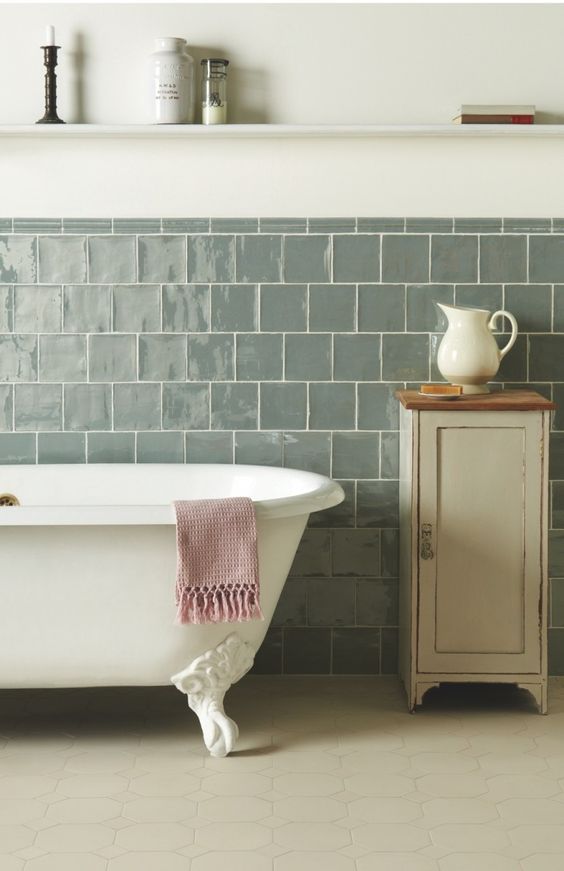 Should you wish for help in deciding on beautiful cabinetry for your kitchen, shutters for your windows or tiles for your bathroom, you'll be able to get up to four quotes from rated carpenters, kitchen designers, builders, interior designers and other tradespeople on our website.