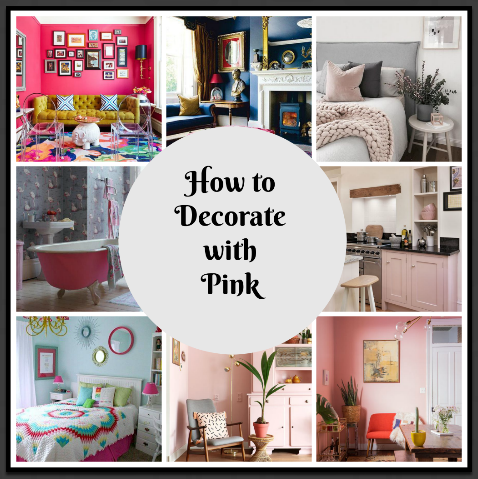 Pink is often viewed as a feminine colour, suitable only for young girls or teenage girls bedrooms or for feminine bedrooms but it is a much more versatile colour and can be used in all types of rooms. The trick is working out what shade of pink is right for the room and how much of it to use. Here are some tips:
Decorating with Hot Pink
Hot pinks or strong pinks add impact to a decorating scheme particularly if they are just used on one or two large pieces of furniture.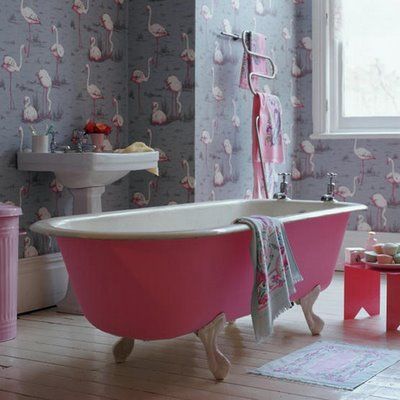 This mostly grey bathroom is enlivened with the use of pink and quite rightly, the claw foot bath works even better as a statement piece being painted in pink.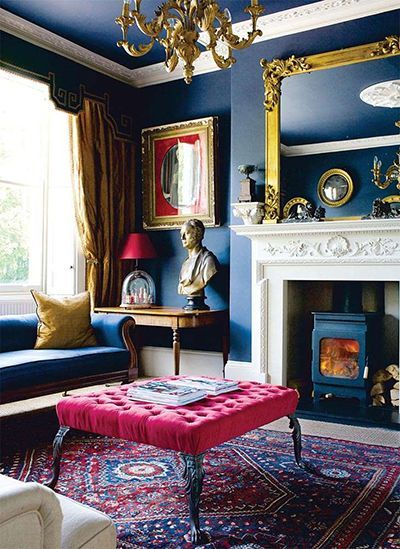 The strong blue in this sitting room makes it quite masculine and formal. The hot pink footstool doesn't bring a feminine touch as such but it does brighten up the space, adds some fun, makes the room less formal, and adds an unexpected touch.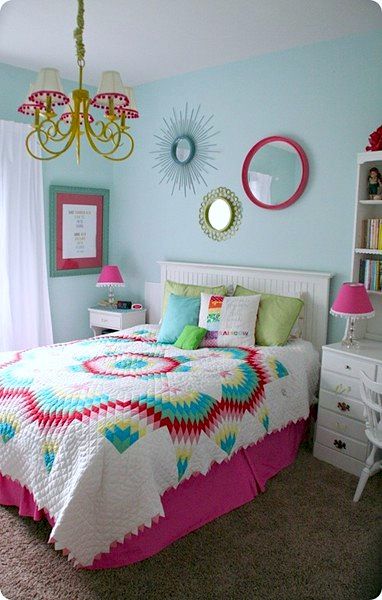 The pink accessories in this bedroom are very subtle, even though it is a really strong colour. The pink in the valence, the lampshades, the rim of the mirror and the framed print all work together to create interest as well as warmth but without making it a particularly feminine room.
Decorating with Pale Pink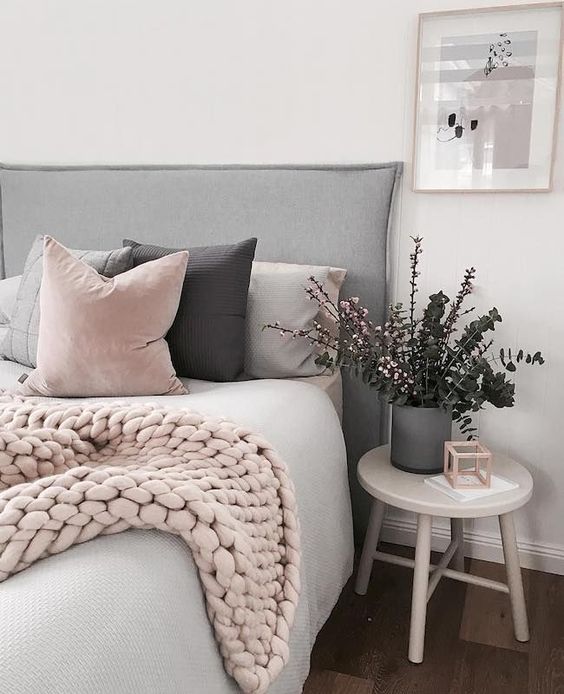 Pale pink is often associated with bedrooms for young girls but when teamed with grey, as in this bedroom with its pale pink accessories, it creates a sophisticated and relaxing decor. It is an oasis of calm and serenity.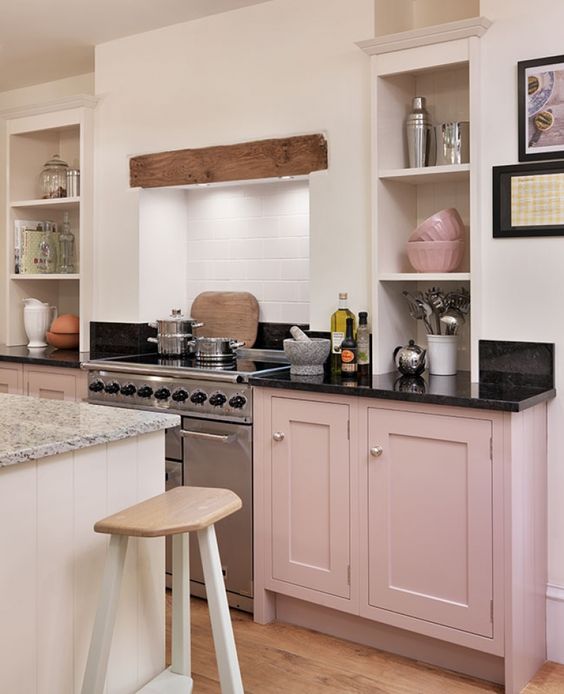 Pale pink kitchens are unusual and this soft pink Shaker kitchen, teamed with light wood, white paint and stainless steel appliances works well to create a summery, light and refreshing room.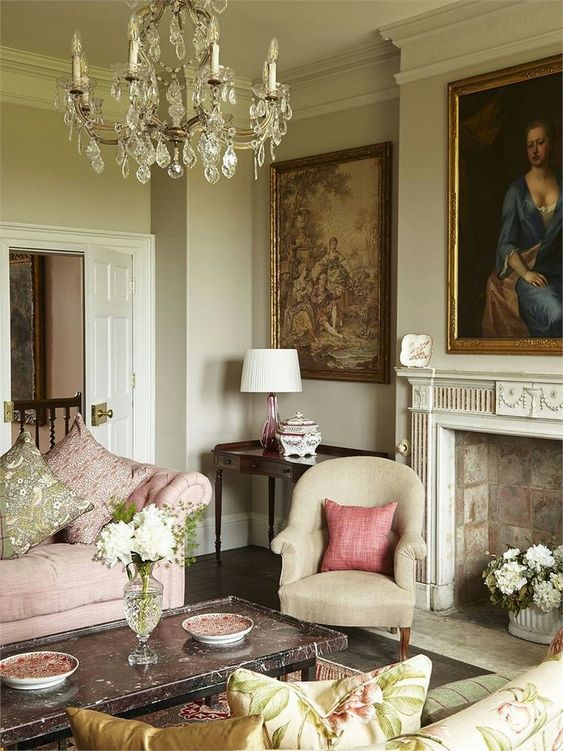 The addition of some pale pink cushions and a sofa add a gentle and warming touch to this quite formal sitting room.
Painting Walls Pink
Whatever about painting the town red, we're going to explore painting walls pink. Should pink be limited to girls bedrooms or can it work in other rooms?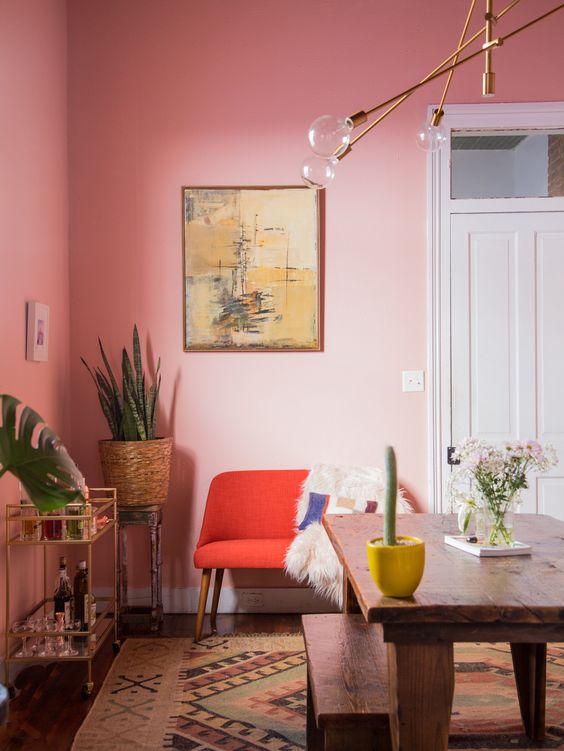 Pink is an unusual colour for dining rooms but it can certainly work. Green always works well with reds and pinks as a complementary colour so having some green accessories is pleasing to the eye.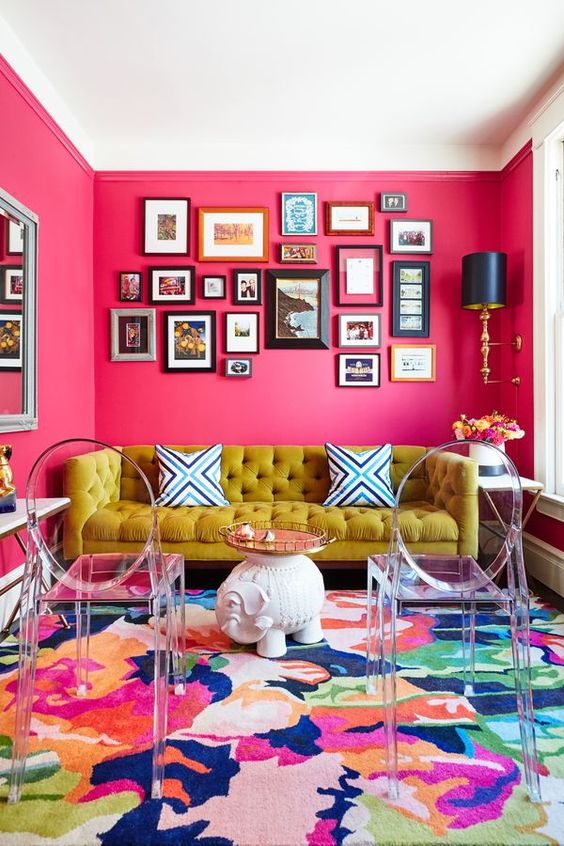 Strong pink on living room walls won't be to everyone's tastes as it's certainly bold. Teamed with a striking green sofa, it is certainly vibrant. I like how the 'art gallery wall' breaks up the pink and lessens the impact somewhat.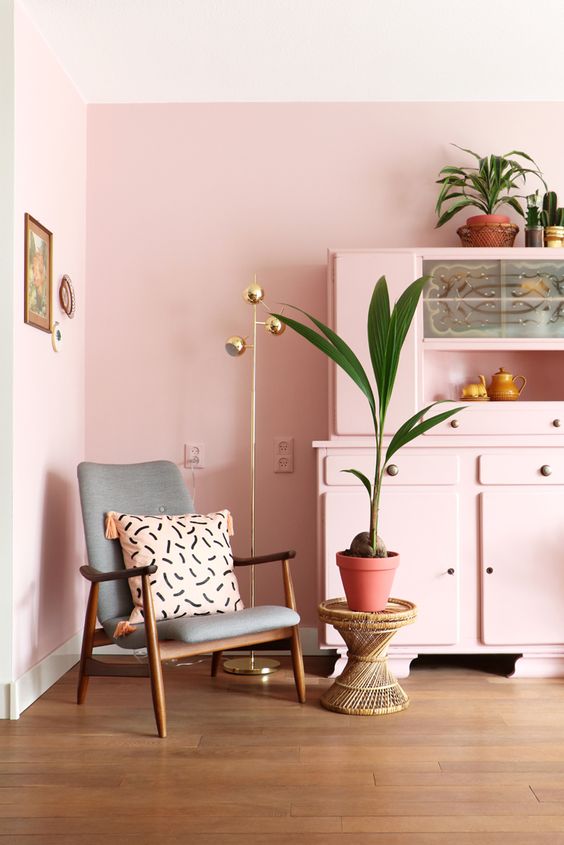 This room has a relaxed atmosphere with its pale pink walls, dresser painted in a matching pink, and soft grey chair. The plant adds a little vibrancy. This isn't a 'girly' room but rather more of a peaceful sanctuary.
I hope this has inspired you to consider using pink to some degree within your next decorating scheme. Very much an underused and underrated colour, but it definitely deserves more merit.