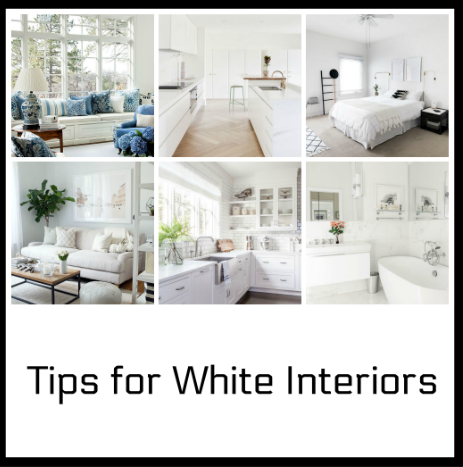 White is not defined as a colour because it is the sum of all possible colours. Yet, it's a common "colour" used in interior decorating. If you're considering decorating and furnishing rooms in white, and wondering if it might be too bland, too cold, too light, too hard to keep clean, then these tips will reassure you as well as giving you some ideas.
White Living Rooms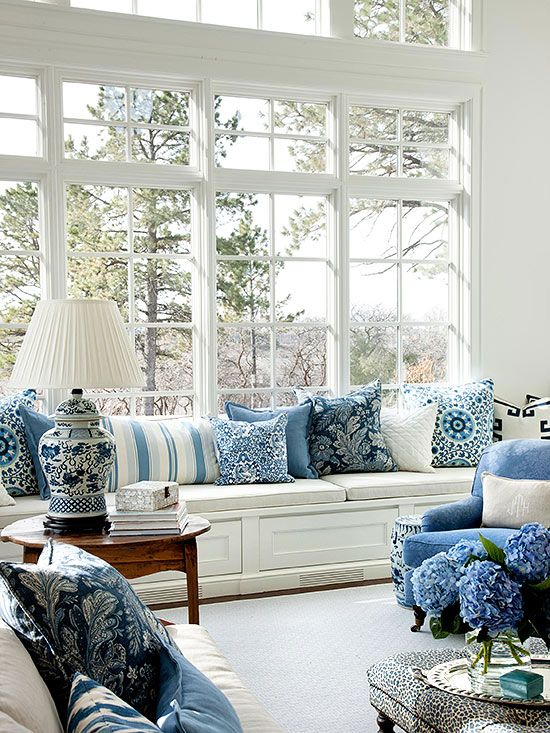 Whites with blue undertones are crisper, whereas whites with yellow undertones are warmer. If the room has lots of natural light flooding in and isn't north facing, the former won't be cold. You can see the owner of this living room hasn't tried to warm it up with pops of "hot colours" such as pinks or reds. Instead, they have embellished the cool tones with different shades of blue and navy. What about a living room that is almost completely white? Is it impractical? Might you feel that you can't relax in case you leave a mark on something? Is it too cold? The living room below is almost completely white, even down to the choice of colour in the flowers on the coffee table. The large plant creates a burst of green but it's a colour on the colder side of the spectrum. So, does it work?
It does. It is warmed by the beige shades of the coffee table, wooden floor and the buildings in the paintings. There's a lot of texture in this room too – the tendrils of the plant, the tassels on the sofa rug and the stitching on the pouffe and floor rug.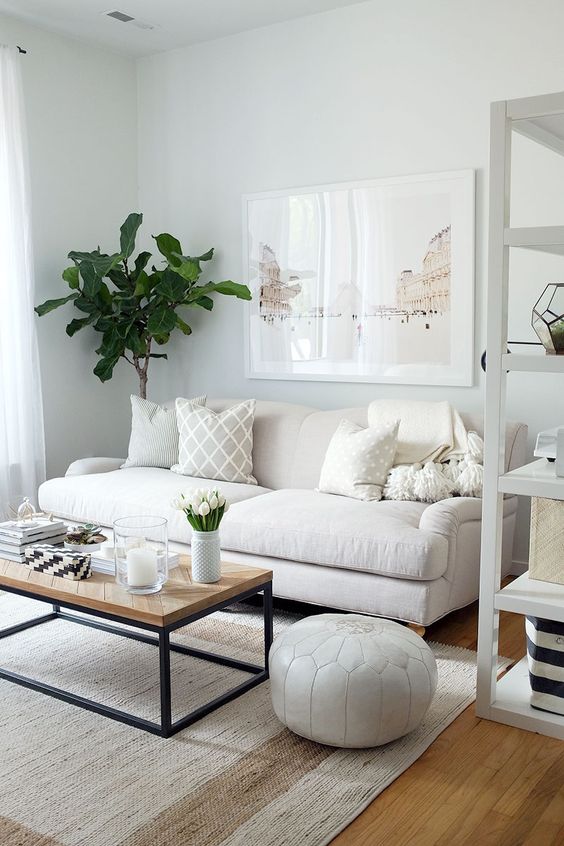 White Bedrooms
If you're the type of person who finds plain rooms restful, then having a white bedroom like the one below is ideal. Not only  is the palette calming, but you'll make an effort to minimise clutter. You'll notice this bedroom has clean lines in abundance – the detailing on the bedding, the thin lines of the reading lights, the floor rug, the ladder, the Venetian blinds. They all add detailing and layering so it isn't cold. This bedroom is a haven from the busy world of the city.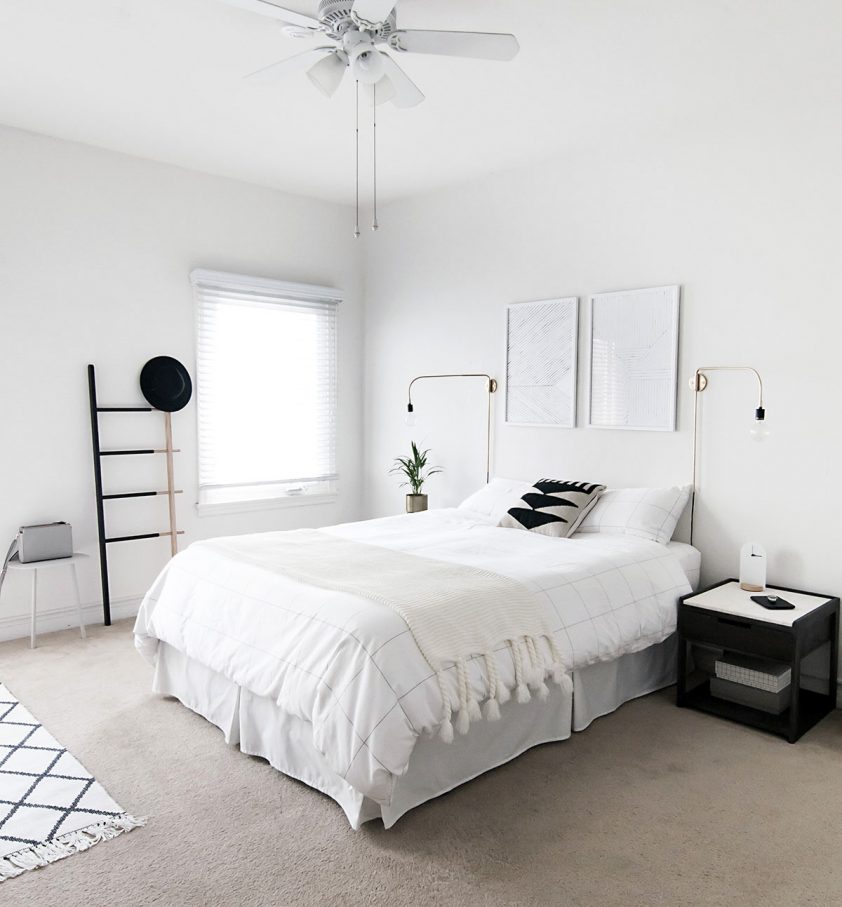 What if you decide this look is a little too bare? If those clean lines make it a little too cold in the winter months? Just add textures (as in the design below) with cushions, chunky throws and rugs and remove them when the chilly months pass.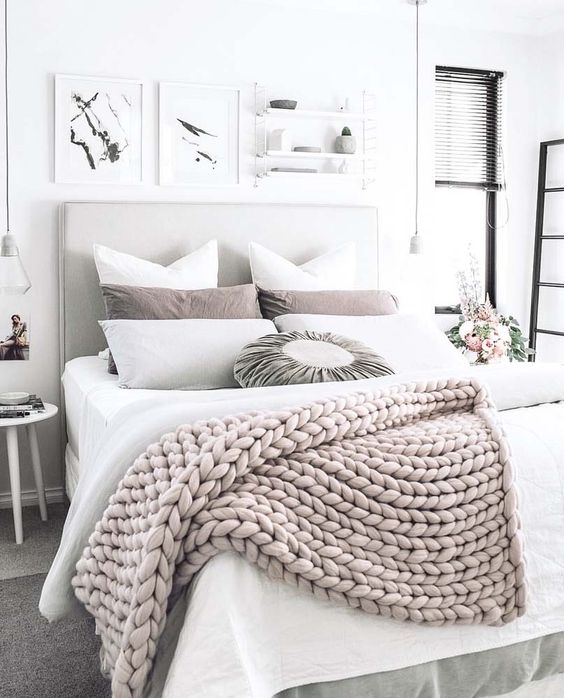 White Kitchens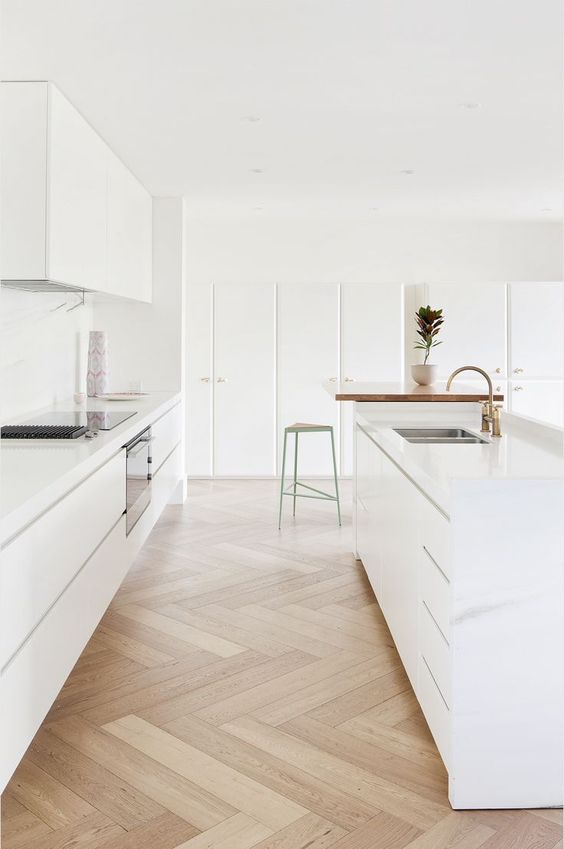 Are white kitchens just for people who like minimalism? If looking solely at kitchens like the one above, you'd be tempted to say yes. But that's not always the case.
Country style kitchens can be white. They just need a few design features to make them cosier and more "countryfied". This kitchen has both open shelving and glass fronted upper cabinets which lends a rural appeal. The few accessories on the worktop and the presence of foliage take away any risk of it looking bare. Instead, this looks like a family kitchen, tastefully decorated.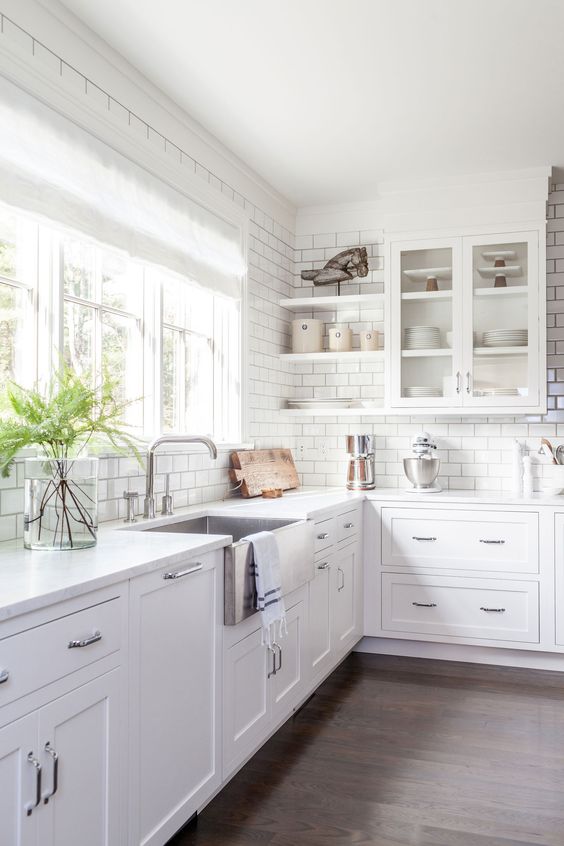 White Bathrooms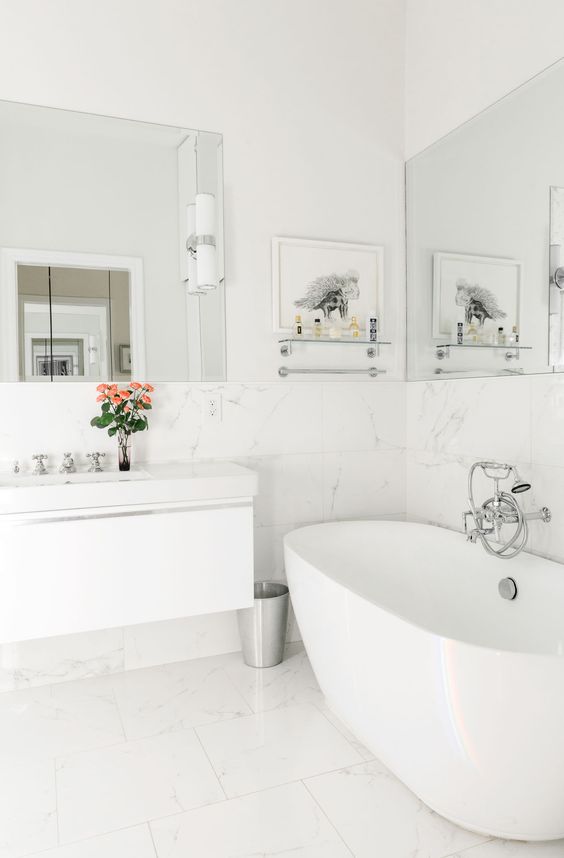 Is it necessary to add colour to a design scheme that has white sanitary ware? Not necessarily. Keeping it light and white means this room appears larger, more spacious, and brighter.
There you have it, lots of inspiration and tips for decorating some rooms in your house in different tones of white. I hope it makes you feel braver about giving it a go. Remember, you can always look for quotes from rated interior designers, builders and decorators from our website.
And as a contrast, here are some ideas for decorating rooms in black.