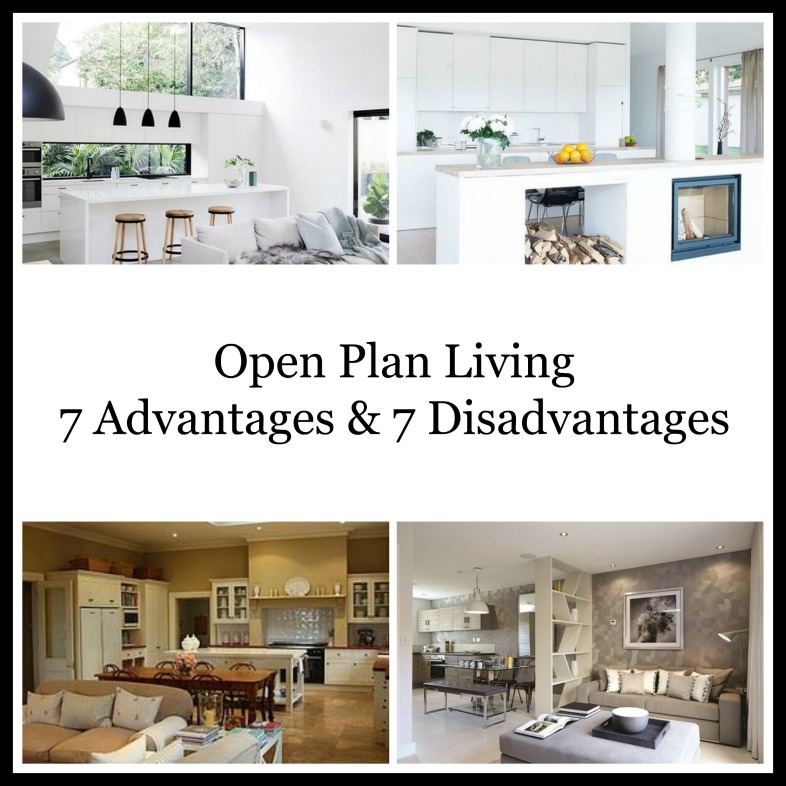 Open Plan Living generally refers to homes having the kitchen, living room and dining room in one, rather than including rooms like bedrooms or offices. It's defined as having few or no dividing walls between areas.
Open plan living has certainly become more popular in recent years, particularly as homes become better insulated and indeed, when watching home improvement programmes, one could be forgiven for thinking that most renovated homes opt for open plan. If you are renovating or building and considering open plan, here are points to consider for and against open plan living.
Advantages of Open Plan Living
1. The open plan space is usually brighter than individual rooms as windows will be on two or more walls, hence letting in more natural light.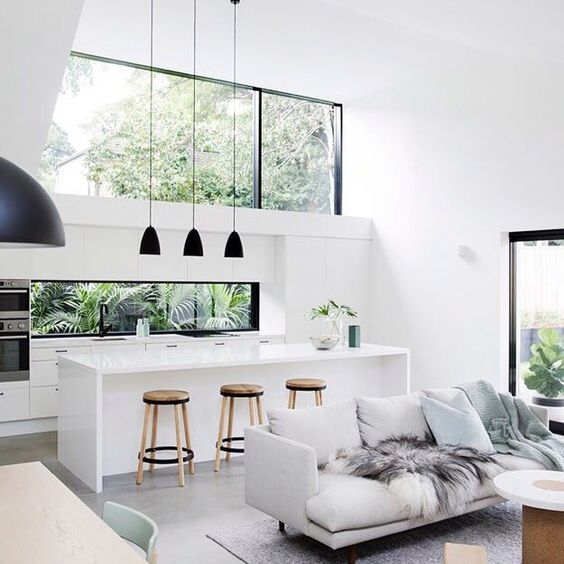 2. It's more sociable: it's easier to chat to other family members compared to if one person is cooking in a kitchen and the others are in a separate living room.
3. There's more of a sense of space. A dining table and chairs won't take up much room within an open place area yet if a dining room is small, it can feel cramped.
4. Each area within the open plan space can be delineated from others so they have their own identities – this can be achieved with different flooring, different floor heights, a lower ceiling over a living area perhaps, wallpaper on the walls of the dining area or different lighting.
5. Lots of space if you are planning on hosting large parties or having a large number of friends over. People will all be within the one space and can mingle more easily than if in different rooms.
6. Open plan living makes it easier to keep an eye on young children, for example, when they are playing in the living area and you're preparing a meal.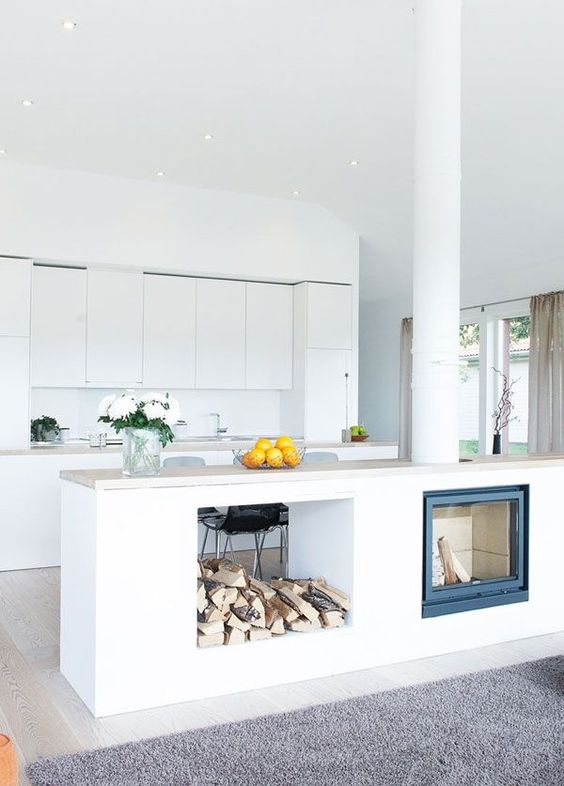 Source
7. You can use interesting furniture to create "dividing walls" such as shelving units open on both sides or fireplaces that are open on both sides too.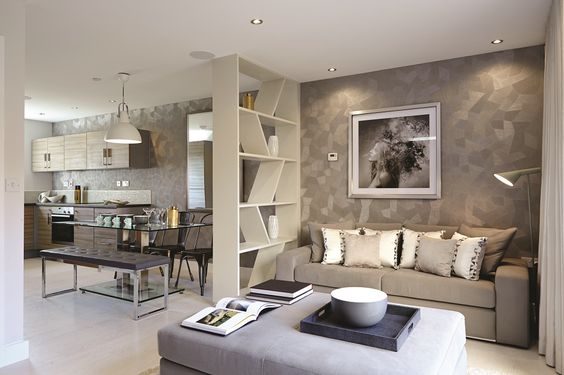 Disadvantages of Open Plan Living
1. Maybe it will be too noisy – noise of children, noise of television or gadgets, the whirr of the dishwasher, the sound of gadgets in the kitchen such as cake beaters – do you prefer to get away from it all and read in silence?
2. Although extractor fans are effective at removing the smells of cooking now, strong foods will still infiltrate around the open plan area.
3. It can be easier to keep children out of a room if it has a door (if you want to keep the dining room tidy before visitors arrive for example) and open plan areas can looks messy unless they are kept tidy. Open plan areas tend to be more minimalist in style so storage needs to be subtle. If the kitchen is messy after cooking, guests will see this and let's face it, it's more relaxing eating when you can't see a mess.
4. Privacy can be an issue too. You might prefer to have a chat with a friend in the kitchen while the children are playing in the living area but it can be hard to have a quiet conversation in an open plan space.
5. While there is a wonderful sense of space, might it be cold in winter or expensive to heat? Whereas if a dining room is seldom used, you could save on heating costs by limiting the time the heating is on in that room.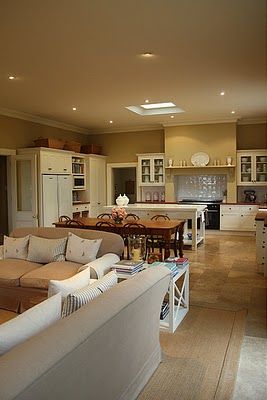 6. When redecorating, you have to decorate it all, you can't do one area at a time really.
7. You won't have many walls! By this I mean you won't have many surfaces to hang pictures on, or to stand bookcases against so if you like art and books, bear that in mind.
We hope this helps you decide whether to choose open plan living or the more traditional design of separate rooms. Many families have a seating area as well as a dining area in a kitchen now, of course, with a separate sitting room.
Whether you need an architect, a builder or an interior designer, you can ask for quotes on our website right now by typing in your details.