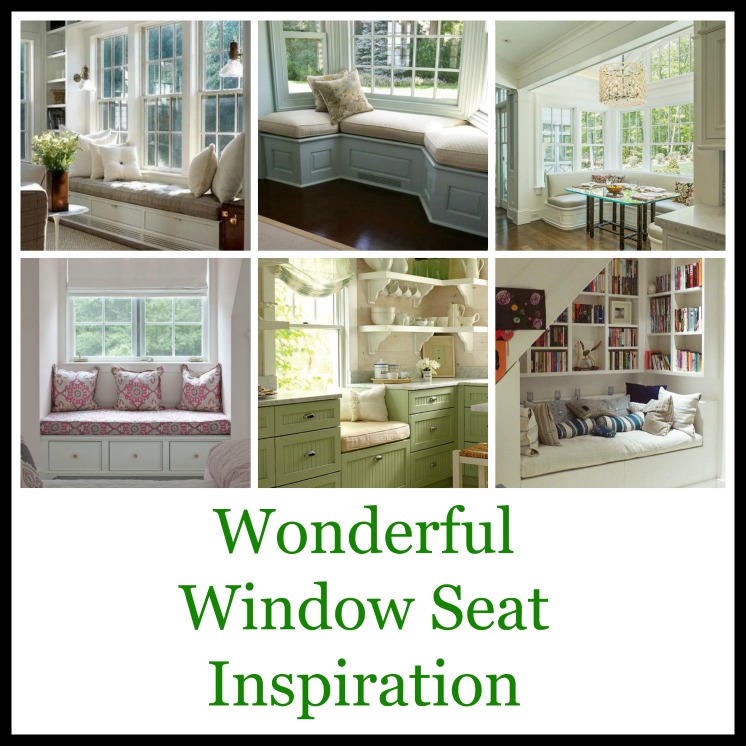 Have you considered getting windows seats in your home? They provide versatile extra seating as well as handy storage, they ooze comfort and cosiness, and they add character to a room.
Bay windows offer the ideal space for a window seat, perfect depth, nice and bright with all that natural light, and a good use of the space to provide extra seating. This window seat below offers a sense of extra comfort in the bedroom too.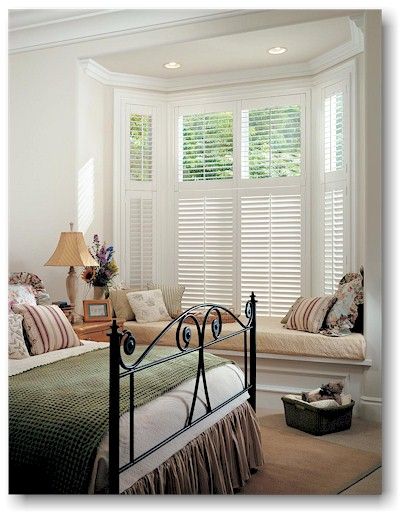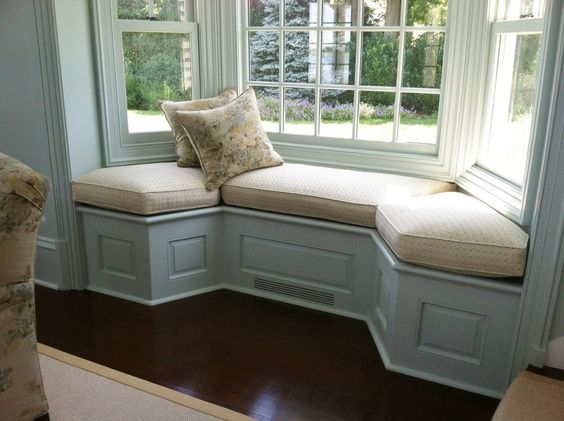 Note that the window seat in this deeper bay window is shaped rather than straight across. If the seat is too deep, it's not comfortable to sit on it unless you raise your legs and curl up, using it like a daybed or a chaise longue.
A bay window wasn't required to create this window seat but the bookshelves built around the window give the impression of a bay window.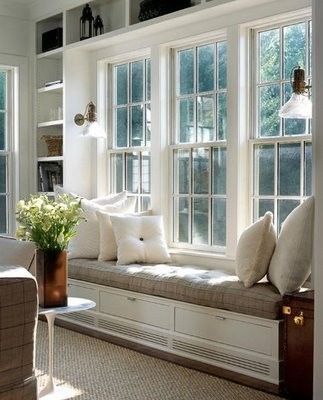 The wall lights, cushions and books make this an ideal reading nook within a comfortable sitting room.
Don't forget to make use of the storage under the window seat. Don't box it in. Many people build in a lid that lifts up but that means cushions have to be removed before you can access the storage.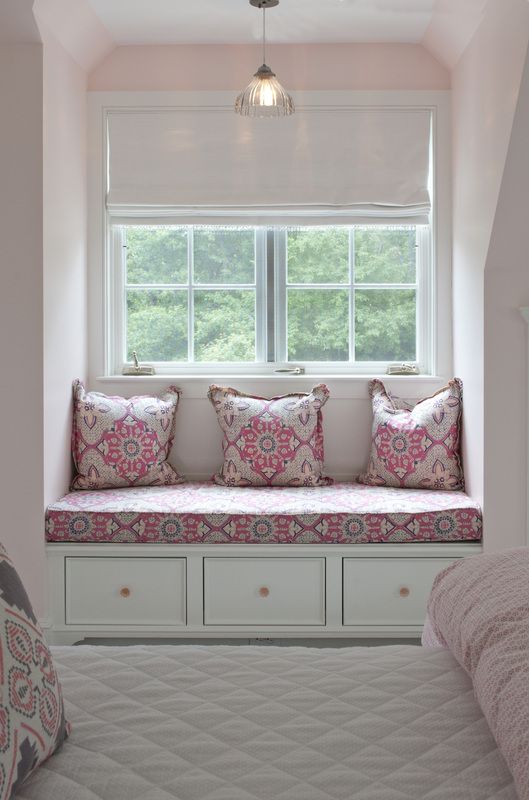 Drawers that pull out are much more convenient like in this window seat. Using the space under the seat for your dog's kennel is another option – unusual and cute too.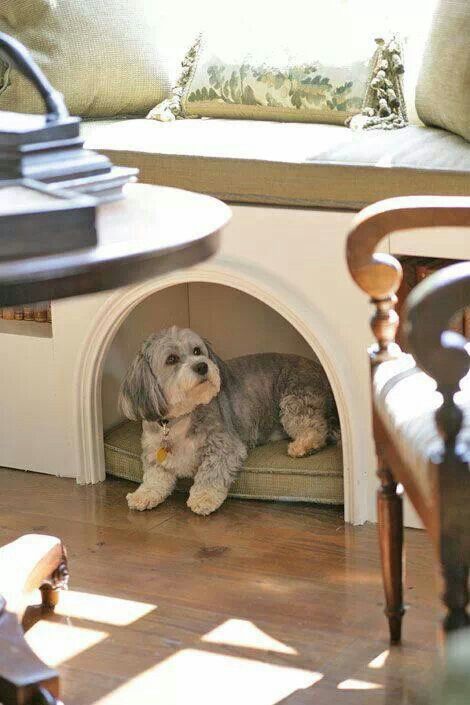 Short of a place in your kitchen for a comfortable chair? Like to have a sunny place to sit with a coffee? This window seat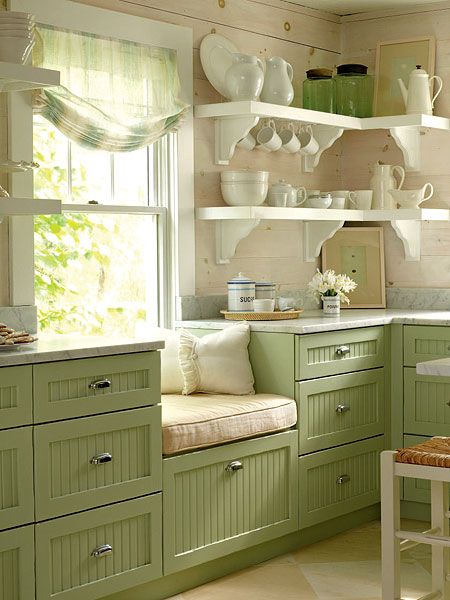 still has storage underneath and adds to the country charm of this kitchen as well as being comfy.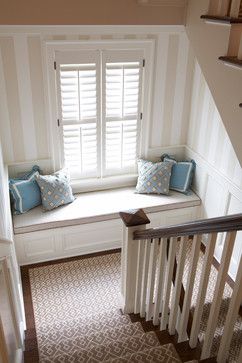 If there is space on a split stairs or on the landing, a window seat really connotes relaxation. Even if you rarely sit down there, its positioning suggests it is the perfect place to relax for half an hour with a good book. It is the perfect reading nook and therefore has connotations of relaxation.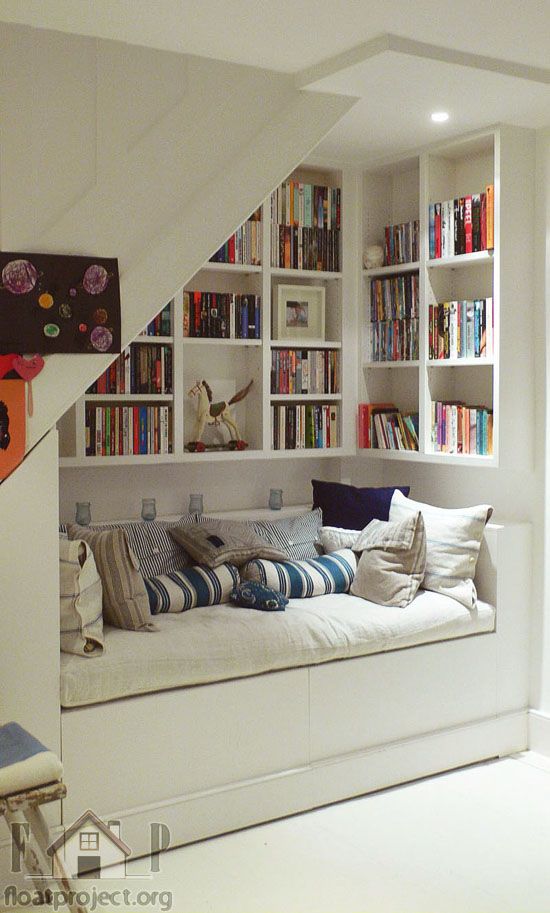 Do you need a window to create a window seat? Not always. Under the stairs is often wasted space so creating a cosy seating area there, surrounded by books, makes it the ideal place to retreat to on a winter's day.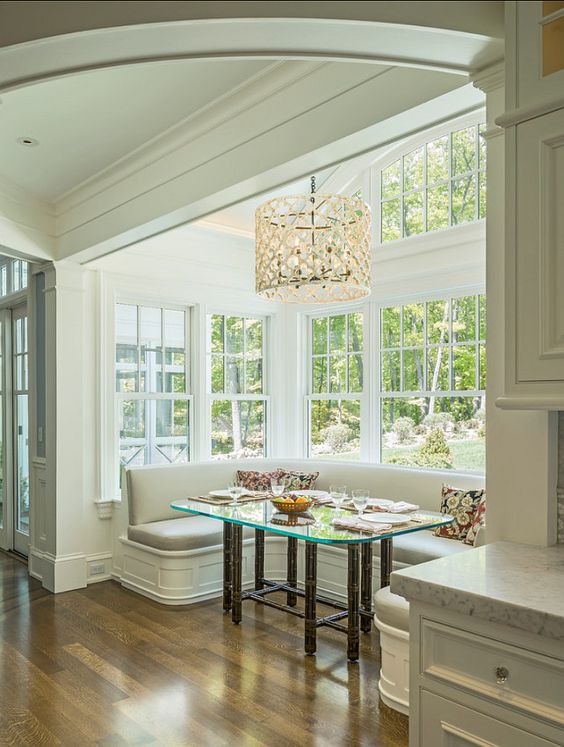 And if your table is positioned close to or within a large window, why not make the seating a window seat? If it's south facing, I'd suggest adding blinds to the window or it just might be too hot there, even in Ireland. The natural light makes it a lovely place to relax with a coffee or chat over a meal.
If this has given you ideas for your own home and you're wondering who can make a window seat for you, just type the details in here and you'll receive up to four quotes from rated carpenters.