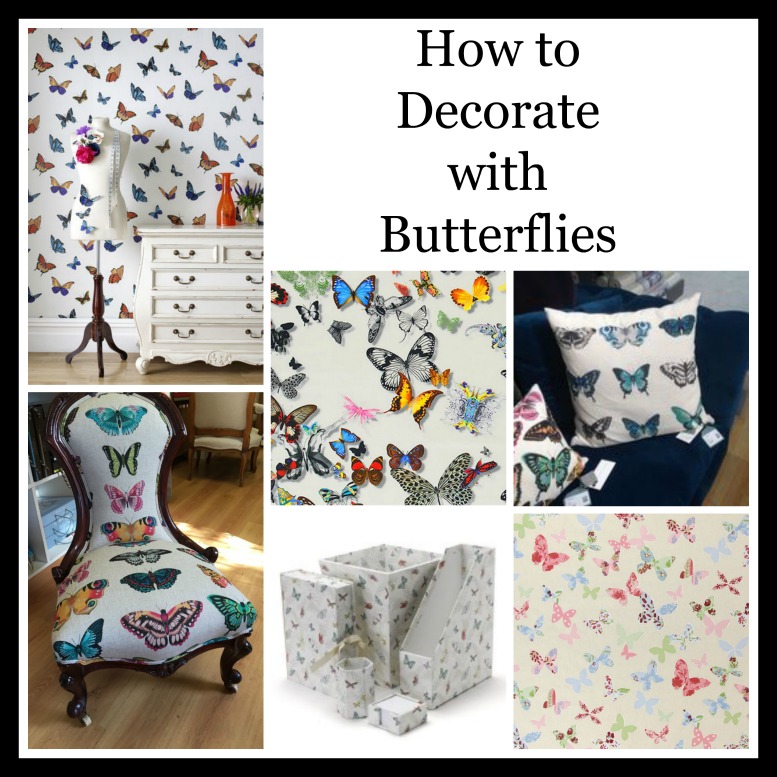 Butterflies, birds and bees are what you need this summer – not just in the garden but in your home. And no, not live ones but butterflies, birds and bees on fabrics and wallpaper are on trend and are great for introducing a summery feel to a room, even if it's just a butterfly motif design on a few cushions on a sofa.
Butterfly motifs were immensely popular during Victorian times, and were depicted within florals or damask swirls on fabrics and wallpapers. Butterflies symbolise endurance, optimism, change and resurrection (think about the process of metamorphosis) and are common motifs within many cultures including Chinese, Japanese, Indian and French.
As the sun is shining, and it is June after all, I've found some beautiful designs to inspire your decorating scheme for this summer.
If you're looking for something soft, feminine and summery, yet not too pink, Wisteria and Butterfly by Sanderson is fresh and vibrant.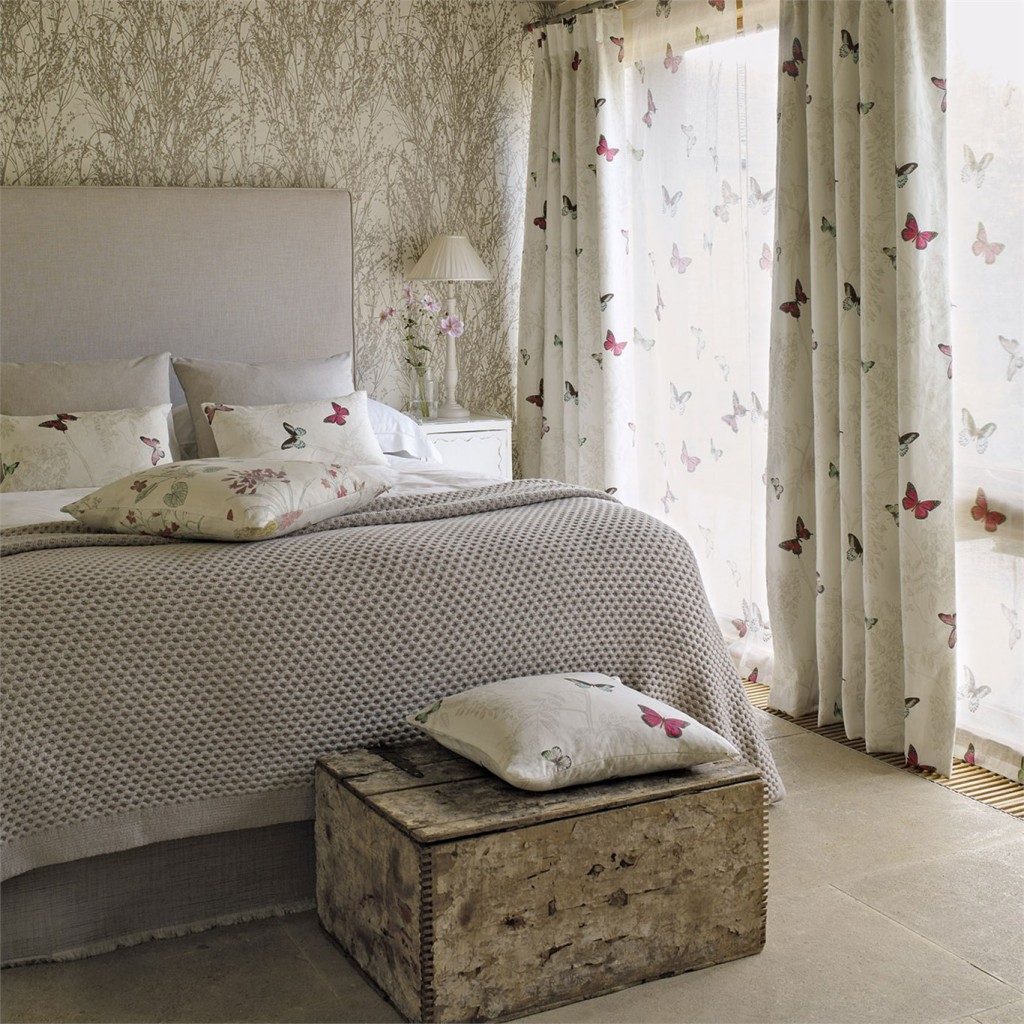 Butterfly fabric by Prestigious Textiles is also perfect.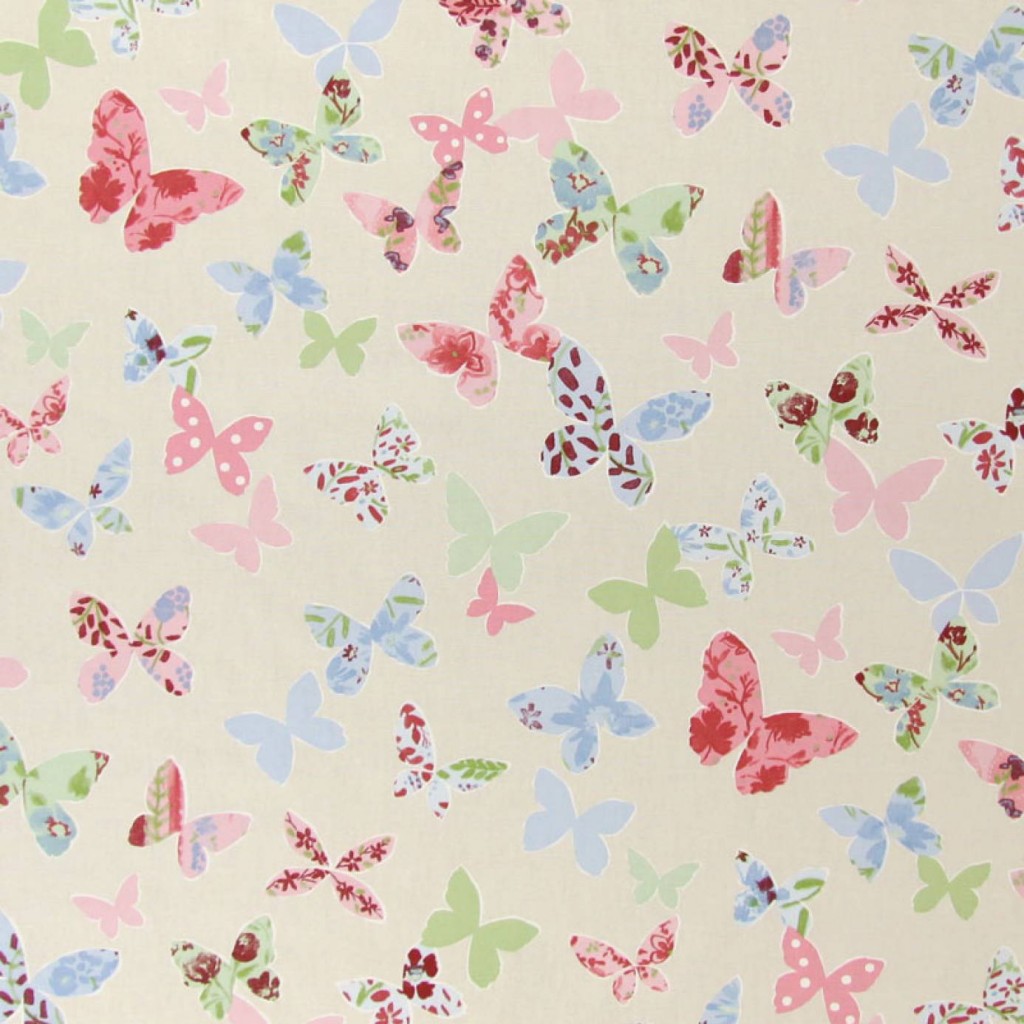 The above is perfect too for that pre-teen girl to teenage design. It's not childish but is pretty and could easily last for a decade from age 6 (or younger) to 16 in a girl's bedroom.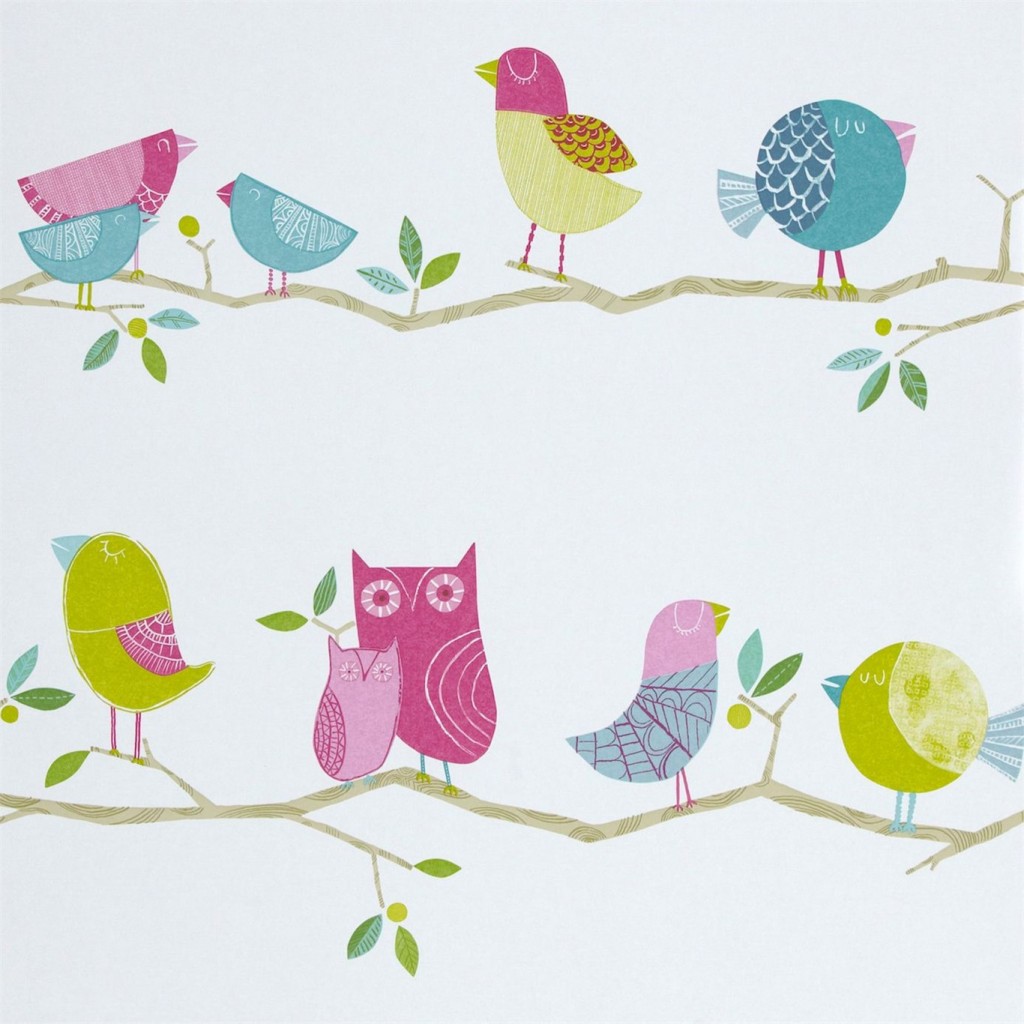 If you're looking for something for younger children, I think "What a Hoot" by Harlequin is so charming – one of my favourites.
If you're wondering if butterfly designs might be a bit too pink, girly and traditional, don't worry. Christian Lacroix's Butterfly Parade design for Designers Guild is bold, beautiful and vibrant.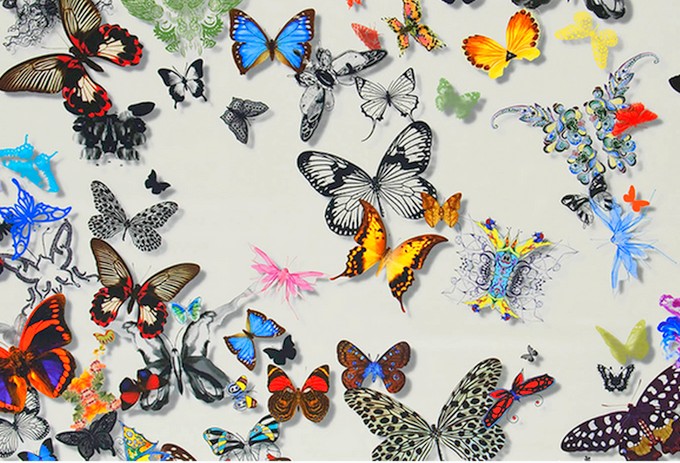 The shadowing and overlayering makes it almost appear to feature live butterflies in movement. It's available in both wallpaper and fabric.
Fluttery Pearl wallpaper (Graham and Brown) is both glittery and glamourous.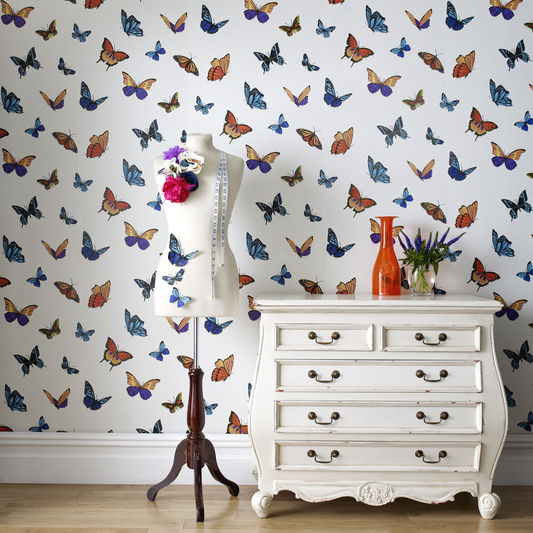 I wouldn't describe it as overly feminine – the dominant orange and blue hues are bold and complement each other beautifully.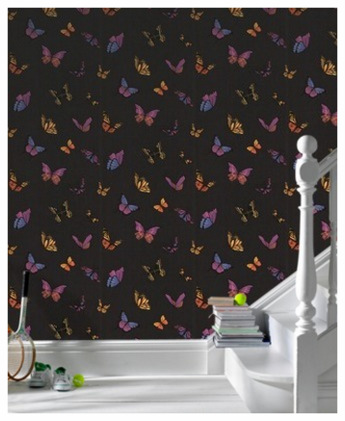 It's also available against a dark background with more purpley hues which makes the design even more masculine and dramatic.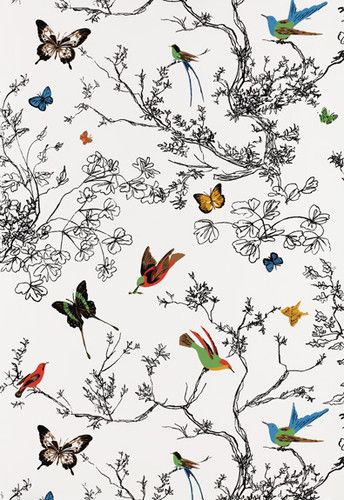 This Bird and Butterfly design by  Schumacher really suggests flight and movement as they seem to flutter around branches. It really invokes a sense of bringing nature indoors.
What about if you don't want to cover your walls with butterflies? Well, you could opt to wallpaper a single wall or limit it to cushions and curtains.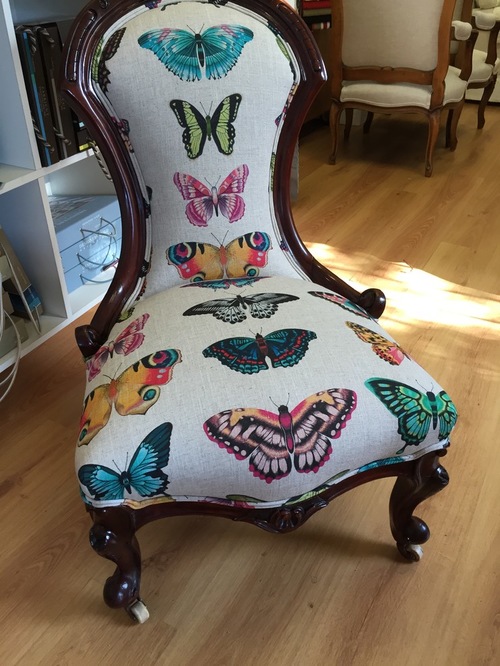 Even a chair covered in butterfly fabric like this dramatic design by Harlequin or a couple of cushions (Harlequin's Papilio design) on a plain sofa are going to make a stunning statement in a room – without being overpowering.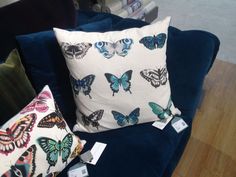 There are so many accessories available now with butterfly motifs, there's crockery for the kitchen, bedroom furniture and even this desk accessory set from Nina Campbell which would be lovely in a bedroom or a study.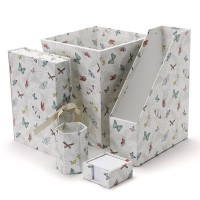 Whether you are looking for a soft feminine look or a more dramatic and sophisticated atmosphere, there are a plethora of butterfly designs out there to suit.