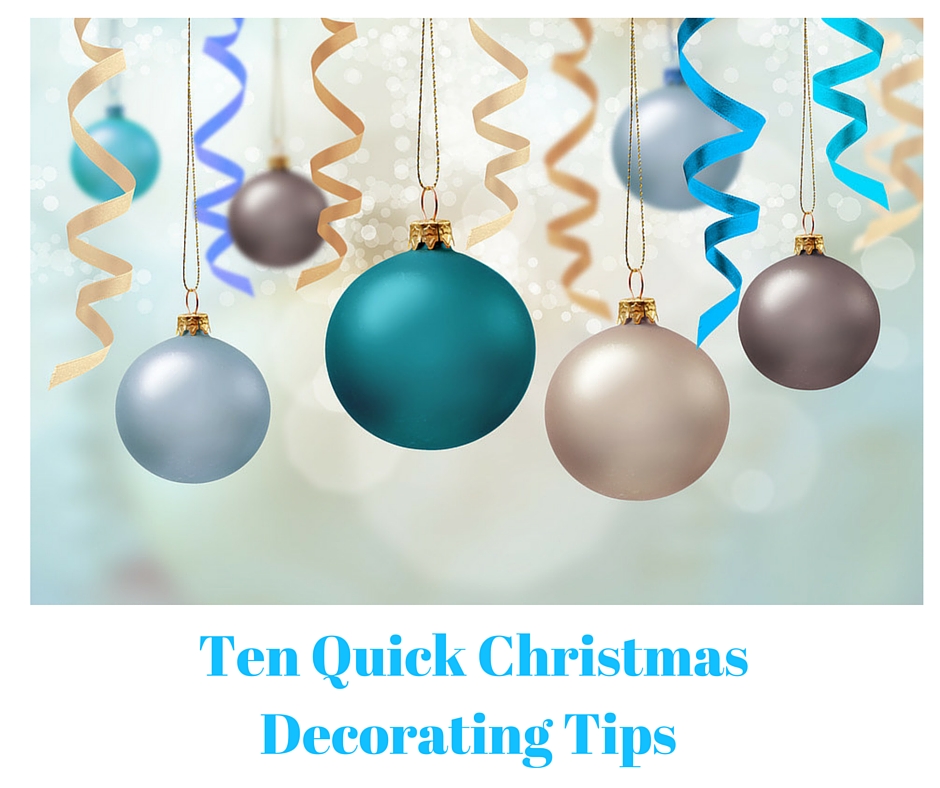 Are you ready for Christmas? We have the tree up but still have to decorate the hall, kitchen and sitting room. If you're in that situation too, you're probably looking for some quick Christmas decorating ideas, decorations that will look stylish and yet be easy and quick to make. Here are our ten quick decorating ideas especially for you:
1. Fill hurricane lamps with candles, greenery and pine cones or candles surrounded by baubles.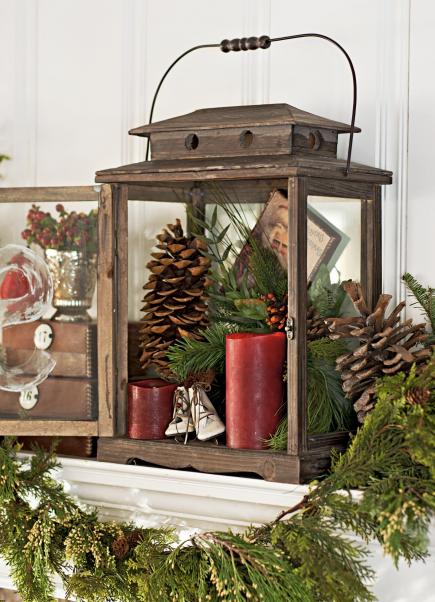 Source: Midwest Living
If the hurricane is open at the top, it's as easy as just popping in the colour coordinated baubles, just ensuring each bauble has its most attractive side to the exterior.
2. Create small floral arrangements with cuttings from a Christmas tree, holly and perhaps some bare twigs, tie with a red ribbon and tie to every third or fourth spindle up along your stairs. Doing these near to Christmas is a good idea as berries and pine needles will drop off as they dry but they should last a week or more.
3. Fill deep trays or wooden boxes with candles, greenery, pine cones and silver baubles for quick and effective table centrepieces. You could even move them from the hall table to the dinner table on Christmas Day for a table centrepiece.
4. If you would like to keep the children busy and put them in charge of decorating the kitchen, give them last year's Christmas cards, a paper scissors, a long piece of string and a stick of glue. Let them cut the cards into circles, stick two blank sides together with the string in between to create a long stringed decoration to tie across the kitchen showcasing last year's cards. I can promise this keep the children occupied for at least three hours.
5. Buy a couple of packets of candy striped canes and either tie them from a curtain pole with red ribbons or from the bannisters. Simple yet effective.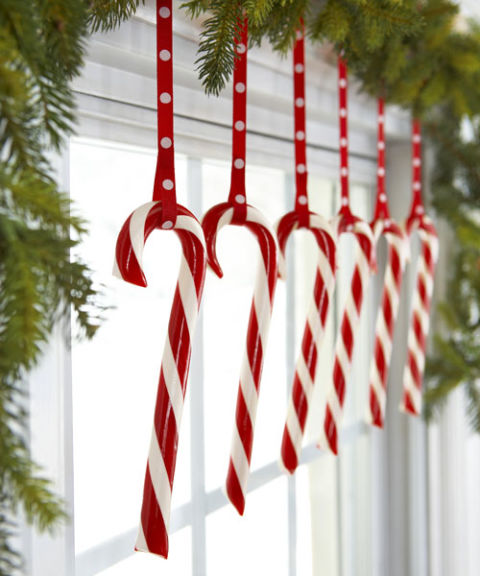 Source: Good Housekeeping
6. Invest in a number of co-ordinated chunky candles of differing heights and place them on the mantelpiece or a hall side table. Either lie them in a straight line or place them in odd numbers of 5 or 7 in each cluster of candles.
7. Either purchase wooden letters or use white card and stick a number of colour co-ordinated buttons to the bottom of each one. Spell out words like Christmas, Love or Noel to place on the mantelpiece.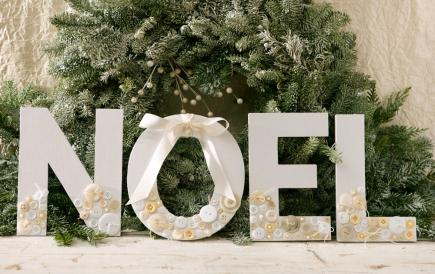 Source: Mid West Living
8. Use large wine glasses as candle holders by turning them upside down, enclosing baubles or berried holly leaves within each glass and placing votive candles on the base.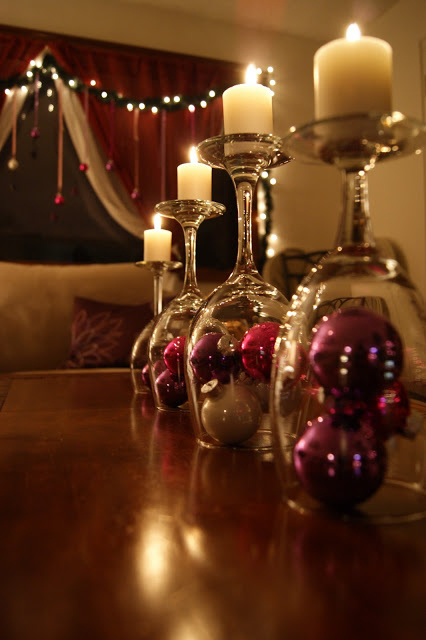 Source: BuzzFeed
9. Using attractively shaped or coloured glass bottles, use them to display long twigs or berried twigs along a long side table.
10. Tie metallic baubles and other decorations from a curtain pole.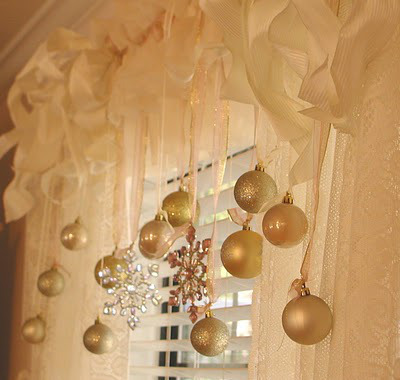 Source: Design Indulgences
It's particularly nice if it's in a window where the curtains don't have to be drawn such as in a hallway.
All of us at Tradesmen.ie would like to wish you and yours a very merry Christmas and a happy new year and if you need help with decorating or fixing up your home over the Christmas please feel free to post a job on Tradesmen.ie and get up to 4 quotes from rated tradesmen🙂