The summer holidays are coming and that may mean you'll have visitors coming to stay. If you're thinking of redecorating your spare bedroom, here's some inspiration to help you decide on your scheme.
1. Colour
I suggest sticking to neutrals such as greys, creams or whites for the larger surfaces such as walls, ceilings and bedding and then inject pops of colours with accessories – unless of course, you wish to create a more intimate atmosphere by using a colour like deep green. Light neutrals will open up the space and are quite calming. If you feel that white or grey is too cold (for example, in a north facing room) then try warm creams with accessories of shades of "hotter" colours such as reds, oranges or pinks.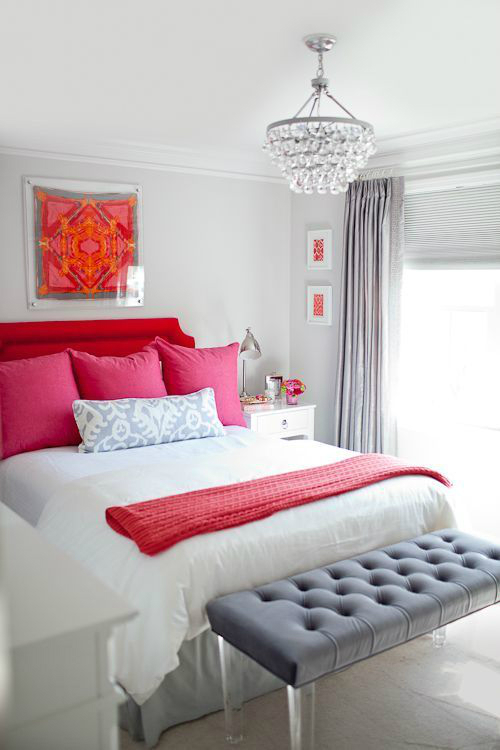 Source: Decoholic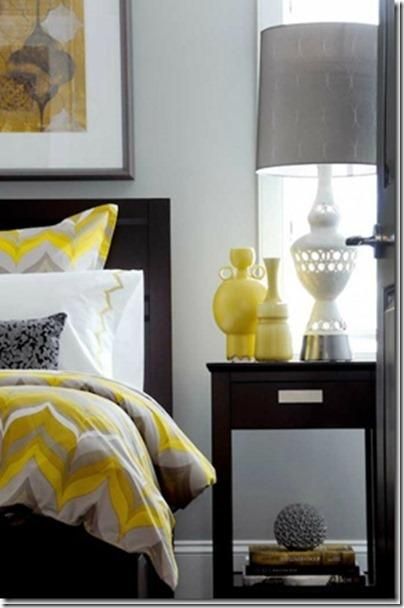 Source: Pinterest
Grey is a popular colour at the moment and looks great with yellow accessories. Very gender neutral too and it can be softened with the addition of flowers or floral patterns on cushions.
2. Wallpaper or Paint
Wallcoverings, be they paint or wallpaper, should last well in a guest bedroom so choose a colour and design that you will like for a long time. Paint is the cheapest option and if in a matte finish, will look very well. If the bedlinen is vibrant and busy, it will look even more attractive against a plain painted background on the walls.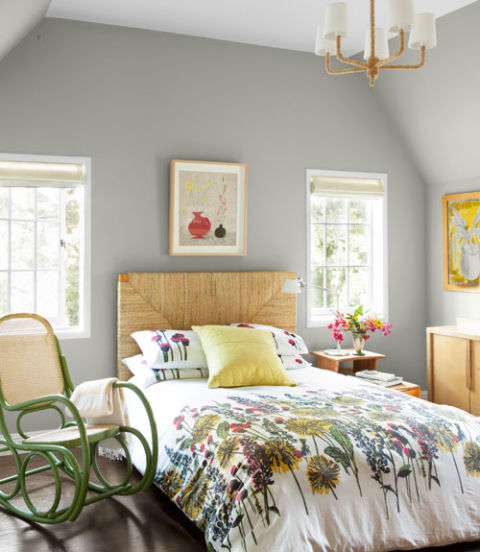 Source: Country Living
The advantages of using wallpaper in the spare bedroom are many. It should last many years and it definitely lends a sense of luxury to the design scheme. You don't have to wallpaper all four walls. Wallpapering the wall behind the bed creates a feature wall and should only need three rolls of wallpaper.
Source: Pinterest
Applying wallpaper to a piece of furniture turns it into an unusual and inspiring focal point in your guest bedroom. Choose from bedside lockers, chests of drawers or desks. This media unit is striking with its geometric wallpaper yet doesn't look overly busy with the neutral accessories.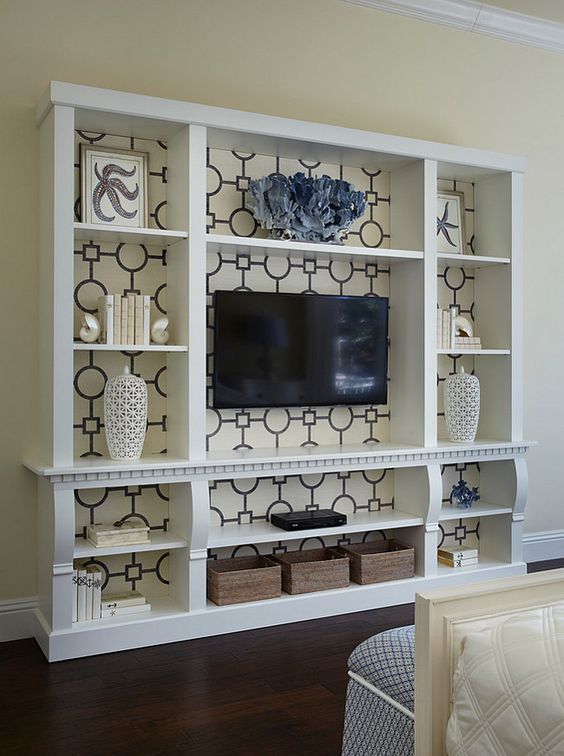 Source: Pinterest
3. Style of Bed
Would you like the bed to be the focal feature of your guest bedroom? This bed suggests the luxury of a four poster bed so it is impressive yet it doesn't dominate the bedroom. The decor on the walls and the bedlinen are understated so this bedroom is restful yet elegant.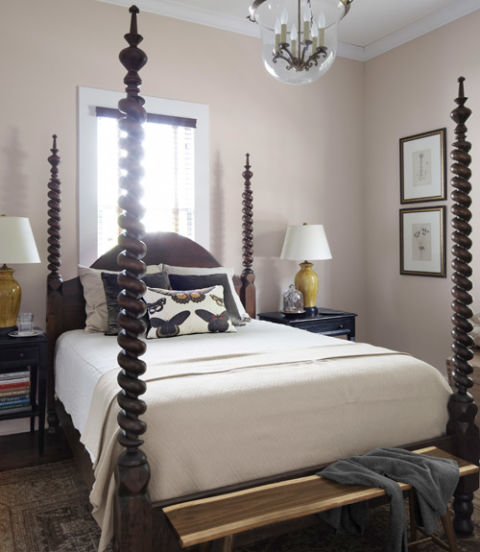 Source: Country Living
If the bed is quite plain, create interest with a headboard. You can create really interesting headboards from old doors, wood from pallets or even an old mantel like this one.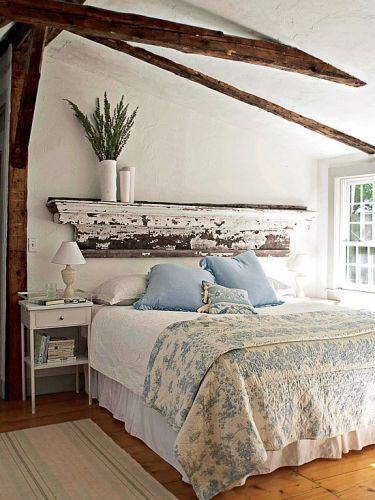 Source: Sunlit Spaces
If you haven't got that much space within your guest bedroom, this "bunk bed" with steps containing drawers for extra storage, a day bed doubling as a bed for a child or extra seating and even a shelf for books and accessories is both unusual and very functional.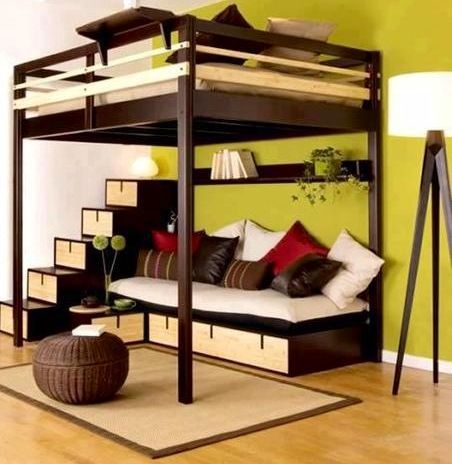 Source: Pinterest
4. Furniture
I think it really makes guests feel special if there's a touch of luxury within the spare bedroom. The yellow side table in this bedroom provides the room with a sunny accent colour that must make guests smile and the deep buttoned yellow seat is comfortable, attractive and luxurious.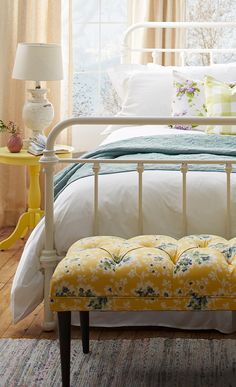 Source: Pinterest
Your guests will need storage so the spare room needs a wardrobe and a chest of drawers. This chest of drawers with its attractive and varied drawer colours caught my attention. Isn't it unusual and beautiful?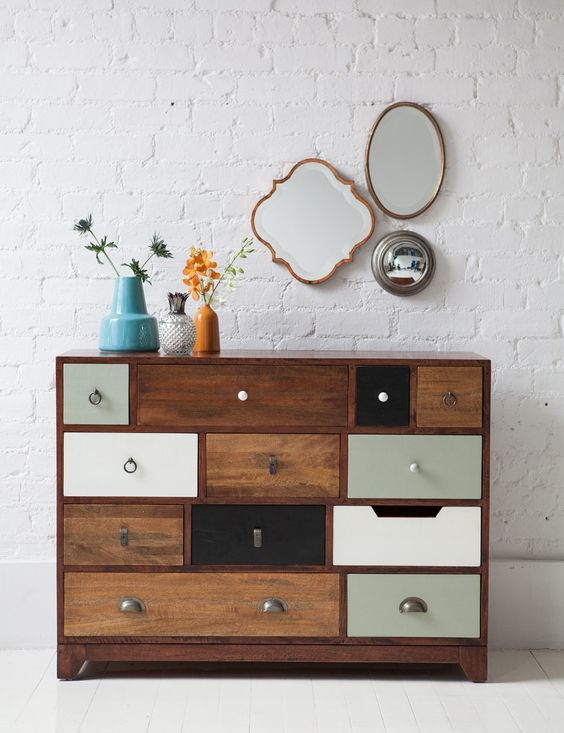 Source: Pinterest
It's a nice idea to give guests a selection of magazines and books to read. Simple shelves like these which can display books and other accessories are a stylish and useful accessory in the room.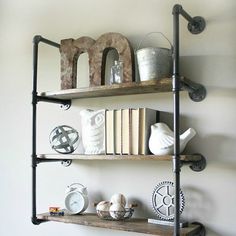 Source: Pinterest
An upholstered chair, cushions and a reading or floor lamp is the perfect spot for a guest to curl up with a book and enjoy the serenity of the room.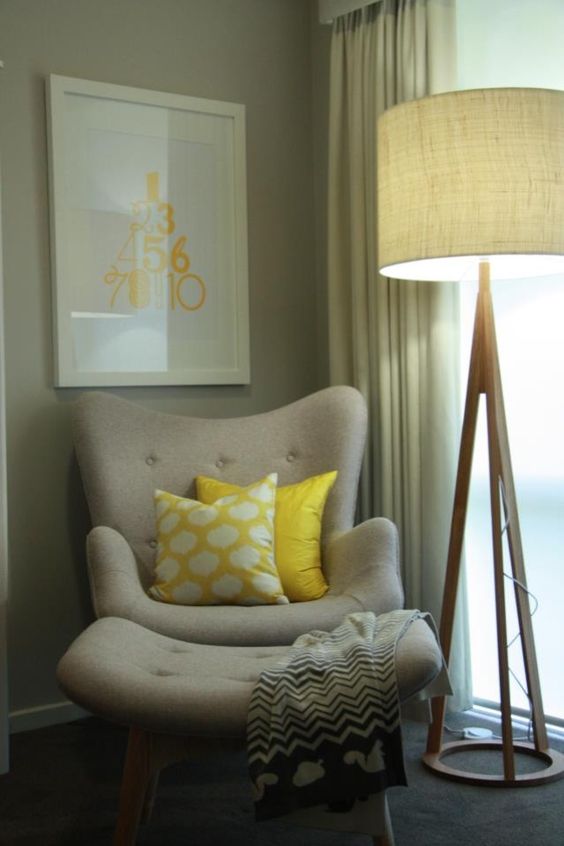 Source: Pinterest
And we have some tips in last week's post on making your guest bedroom more welcoming so check it out too.
We hope you found this tips helpful and remember if you require some help with the decorating, you can get up to four quotes from rated decorators on our Tradesmen website.