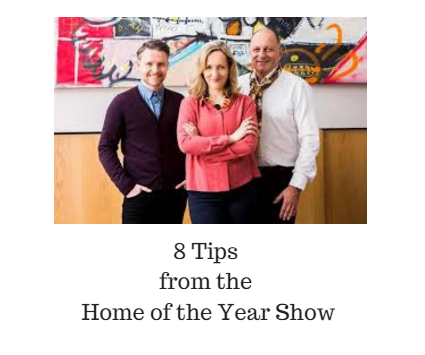 Do you enjoy watching home renovation and interior design programmes? I love them but I often notice it's very easy to be lulled into watching the transformation but not necessarily analysing or learning from the changes to apply them to one's own house. They are entertainment programmes after all. The RTE "Home of the Year" shows are being rerun this summer, on Thursdays at 7pm, and what's particularly useful is the three experts also comment on what they consider to be excellent design within the home, yet they'll find a few flaws too.
Here are a number of tips from recent programmes that you can apply to your own decorating or renovating.
1. Let There Be Light
There has certainly been a move to large windows in recent years which let in lots of natural light. As you can see in this home, the whole room is beautifully lit by the enormous window and yet it still looks cosy because of that wonderful wood burning stove.
And what about dark corridors or landings? How can they be brightened? We've seen examples, most notably in the very memorable cob house, where a Velux window was positioned in the roof, (if necessary cordoning off the attic space so the ceiling extends right up to the roof), and letting the light flood down. It makes such a difference to a dark stairway too. As this house has a wooden twisted staircase, they positioned toughened glass in the treads of some steps so the light could filter down further. Very clever.
2. Introduce Some Heat
I'm not referring to central heating or a wood stove but to the use of natural materials. Much praise has been heaped on houses where there was a mixture of natural materials: be they red brick walls, stone walls, reclaimed wood in floors, wooden tables, and how they served to add warmth to the painted walls or stainless steel kitchens.
3. Textures
That follows on neatly to the use of textures and Helen is a big fan of home owners using textures in their interior decor. It's relatively inexpensive to add textures as it's as simple as adding textured cushions to a sofa, a rug to a wooden floor, a lace curtain to a bathroom window or a sheepskin rug to a wooden bench.
Why the need for textures I hear you ask. Well, if the owners want smooth plain surfaces, for example, a bedroom decorated mostly in white, then it can appear quite cold. Adding splashes of colour will warm it up but so will textures such as a sheepskin rug on the floor or a crocheted blanket on an armchair.
4. Zoning
Zoning refers to give different areas within a room their own function. So, for example, a teenage bedroom might have a sleeping, studying and relaxing area. To emphasise this, the wall by the desk might be wallpapered whereas all other walls are painted. There might be a different flooring material in the relaxing area such as a fluffy rug.
In the Homes of the Year competition, many homes were open plan and the different room functions were zones within the open plan. The zones were created in different ways: by using a different colour on the wall, different ceiling heights, or varying floor levels and surfaces.
5. Different Ceiling Heights
Many houses, quite traditional in their original build, had transformations partly because of the different ceiling heights. This usually came about because the ceiling in an extension was raised but sometimes they dropped a floor by a foot or took out a room in the floor above to give a room double height.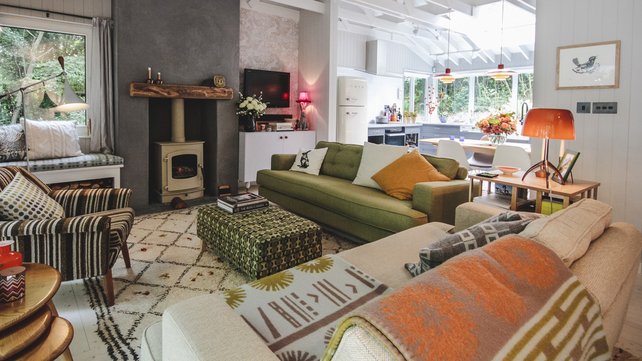 It's becoming particularly popular in open plan homes to have different floor and ceiling levels as it helps to give each area its own zone. A reading nook or a television watching area should feel more intimate and cosy, this can be achieved with a lower ceiling or a higher floor.
6. Picture Windows
Picture windows tend to be just that: when a window looks out onto a picture perfect landscape or view. Picture windows tend to be positioned in slightly obscure spaces in the walls, such as high up on the wall if the ceiling is higher than normal (this lets in more light too) or in a dark corner that looks out onto a wonderful scene.
7. Lighting
Lighting isn't just to help us to see, it creates atmosphere too. This home won the "Home of the Year" and what I particularly like about this shot is it demonstrates how the owners have used lighting to create effect and atmosphere.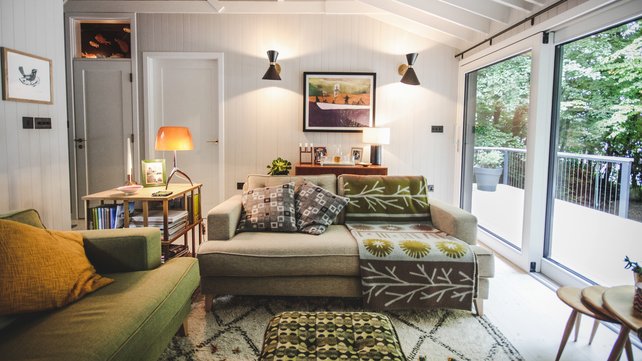 The wall lights illuminate the end wall and the table lamp can be used for task lighting if reading beside it but its colour and texture also adds a sense of comfort and cosiness beside the sofas.
8. Your Own Personality
Don't forget to add your own personality to your home in whatever way works for you. All the homes differed but they all displayed their owners' personalities, some in more quirky ways than others.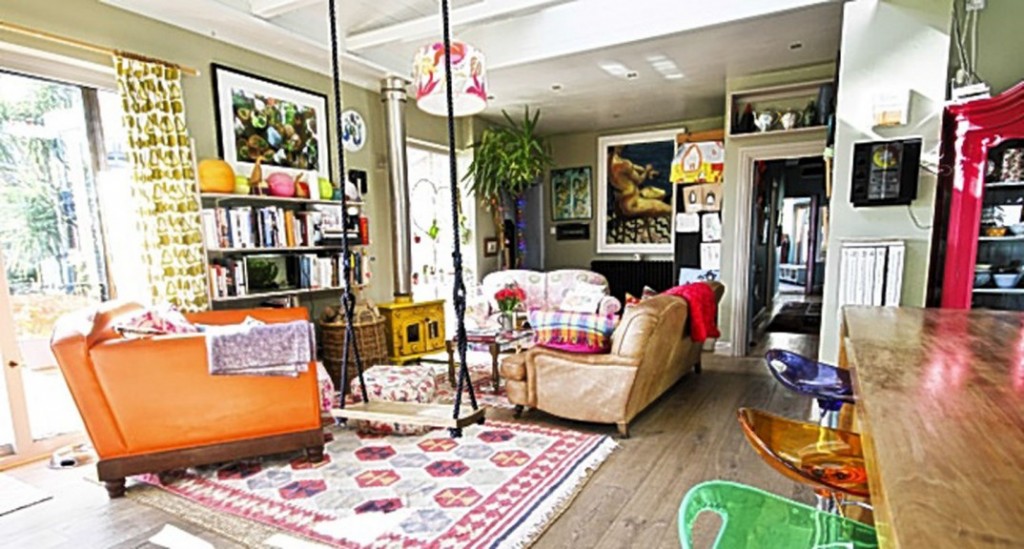 *
One of my favourites was the inclusion of a swing – wouldn't all adults and children love this?
And if you want help from an interior designer, decorator, carpenter or building in renovating or decorating your home, don't forget to look for quotes on Tradesmen.ie so you can get the help you need.