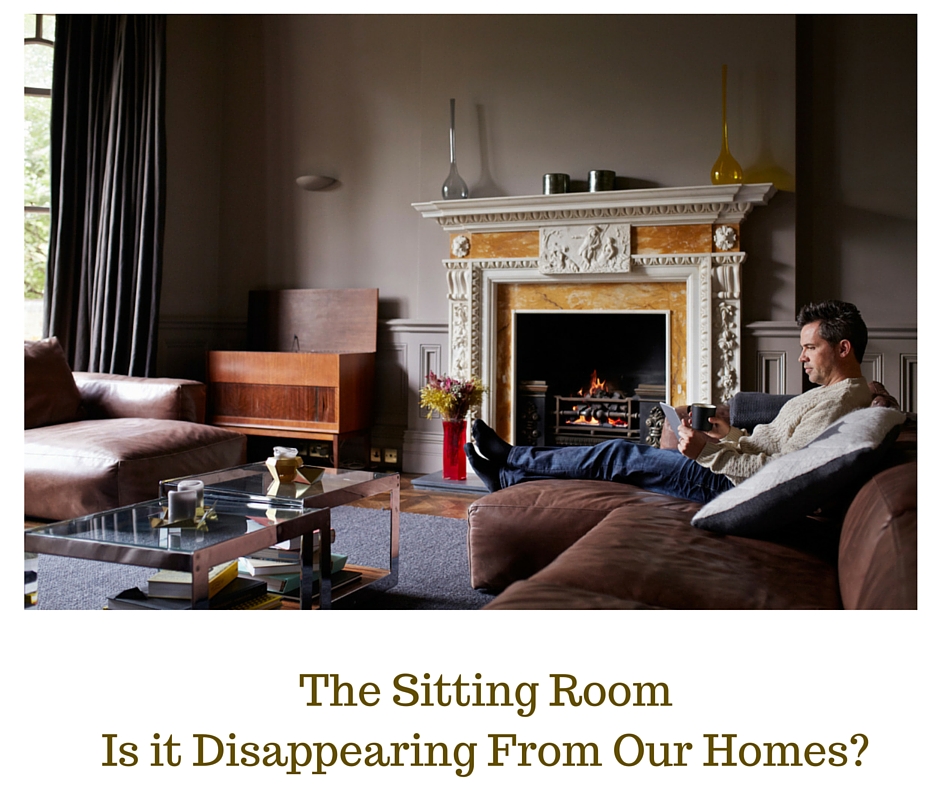 When planning the building of your home or an extension, it's a good idea to consider how your family and your living habits will change over the coming decades. Many new parents find themselves wishing they had included a playroom in their house plans, others wish for a bigger sitting room when the children get older.
The "good sitting room" has been called many different terms over the years. Nowadays, if there are two reception rooms in a home, one is usually called the "living room" to signify its more informal nature and it may even double as a playroom for the children, the other is called the "sitting room" to demonstrate it is more formal with more expensive furniture. It is often where visitors are entertained.
Image Source: How to Decorate
The sitting room was once known as the "parlour" in homes where all the living happened in the kitchen (cooking, eating, relaxing, sewing, chatting). The parlour was used to entertain more discerning visitors such as the parish priest. It was also used during wakes – the deceased was laid out there and people congregated to pay their respects, to pray and to converse. The "drawing room" was used in more aristocratic homes and signified the "withdrawing" after dinner. Ladies withdrew from the dining table when cigars were brought in, joined later by the gentlemen.
Drawing Room in Downton Abbey
The term "lounge" was used in the 1970s but is rarely used now to describe a sitting / living room. It seems it reflected what the room was used for – to lounge around, to relax. It's now used to describe bigger spaces, for example, an airport lounge or a lounge bar.
Image Source: The Berry
Many modern homes have an informal living area (often in an L shape) beside the kitchen in an open plan arrangement. This works as a place to sit and relax after dinner, to sit and chat to friends over elevenses. There is space for children to play and it's easy to keep an eye on them. They then have a separate sitting room and retire to there in the evenings.
These are the most common reasons to have two reception rooms. One can be a general living room cum playroom and the other can be where you retire to in the evenings (no toys, sofas safe from sticky fingerprints, everything left in its place …. you get the picture). There is little point in trying to make a bedroom upstairs into a playroom or trying to keep most of the toys in bedrooms. Young children like to be close to the adults and will keep bringing toys downstairs. If some in the family love watching sport and the others like soap operas or romantic films for example, having two reception rooms with a television in each makes for harmony and relaxation. Having a sunroom or conservatory as a second reception room is becoming popular. While perfect for the summer months, they do have to be well insulated and heated to be user-friendly in the winter.
Do you think there is a need for a "good sitting room" in your home? Do you have one or is it on your wish list? Or do you think it is outdated and an open plan kitchen and living room is much more user-friendly?
If you are planning a house build or an extension, remember you can get quotes from our rated tradesmen from our Tradesmen website.