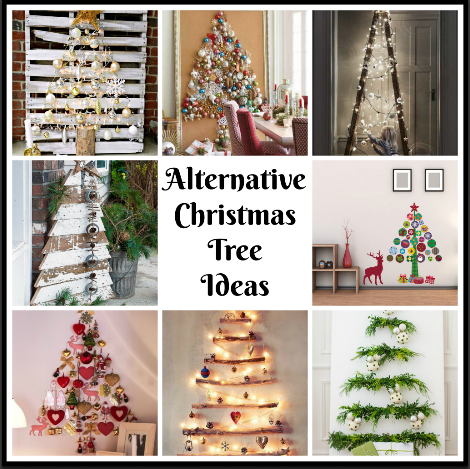 Whether you don't have the space for a traditional Christmas tree or you'd like to do something rather different this year, here are alternative Christmas tree ideas which are festive as well as providing conversation points as visitors call in.
Pallet Christmas Trees
Pinterest is full of ideas for recycling pallets and it doesn't disappoint with these concepts for Christmas trees: simple yet effective, bare or highly decorated, suitable for indoor or outdoor.

The first one doesn't even need basic carpentry skills, it's a case of arranging the lights and decorations in a traditional tree shape. I really like the log at the base too for that special finishing touch.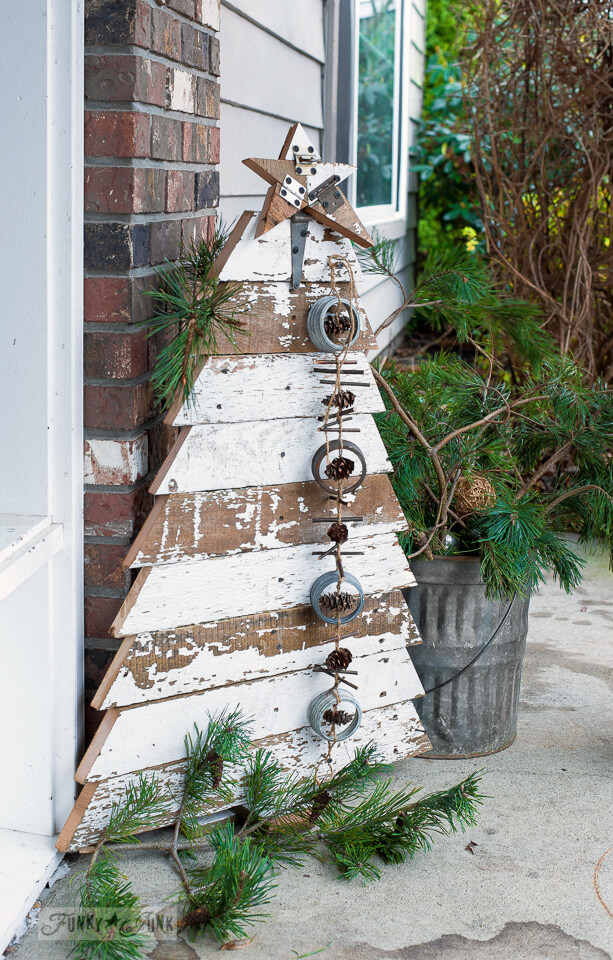 Mini Wall Christmas Tree
This mini wall Christmas tree is so cute. It's quite small, placed just above a side table but could be any size. The thing to watch out for, of course, is doing damage to the walls with sticky tape. Use light decorations and secure to the wall with pins.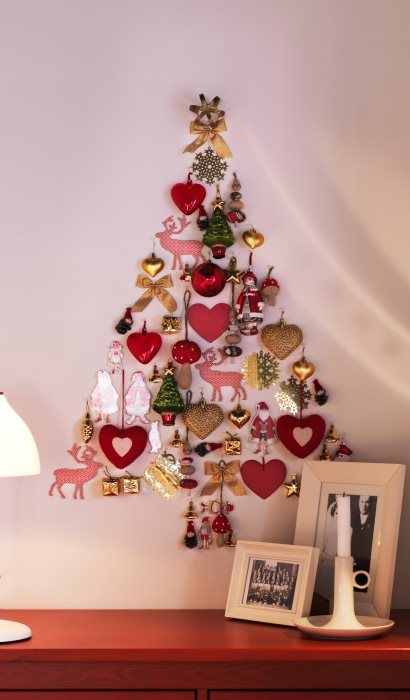 Wall Christmas Tree
If you'd like to make a bigger version and don't want to risk damaging your walls, invest in a huge frame and build the tree within the frame like this one. Another advantage is you can wrap them up and store it in the attic for the next year. It's bright, sparkly, definitely a Christmas tree and it doesn't take up much space.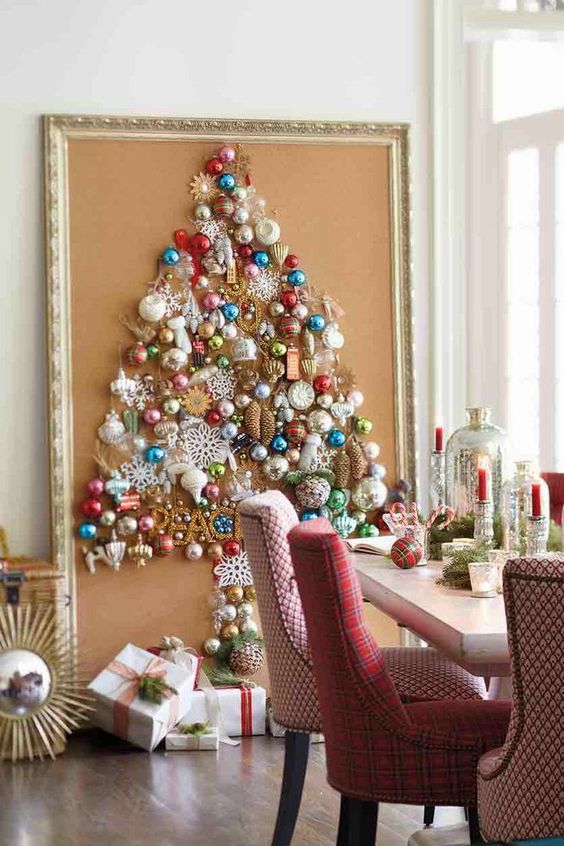 Wall Christmas Tree with a Christmas Smell
I'd prefer more Christmassy decorations on this tree but some will prefer the plainer vibe. The advantage of this design, of course, is that with the real pine branches, you'll get the smell of the pine, of Christmas.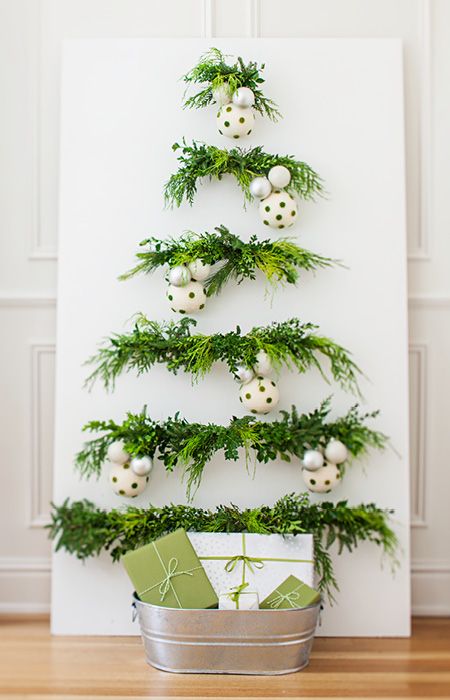 Wall Sticker Christmas Tree
This wall sticker Christmas tree is lovely for a child's bedroom – and yes, they can be removed easily without leaving a sticky residue.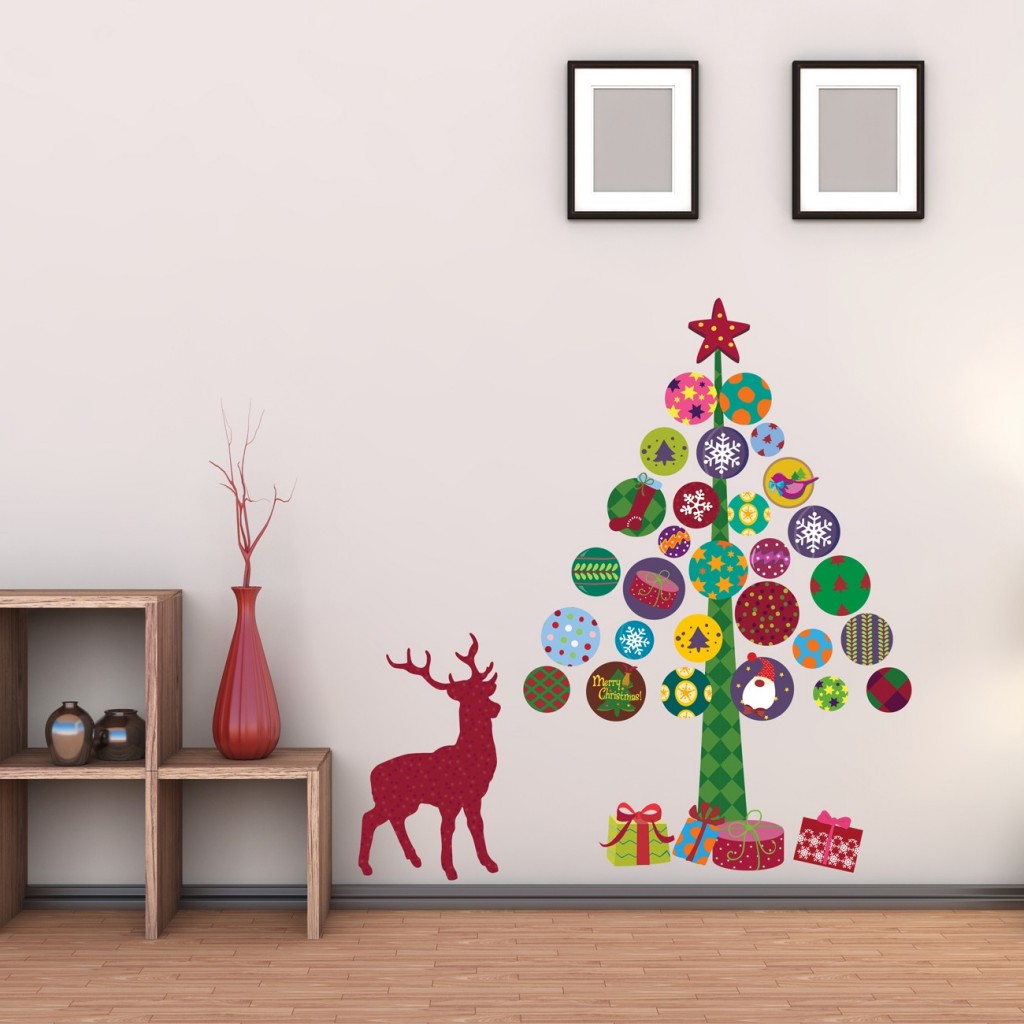 Driftwood or Twig Christmas Tree
The Twig Christmas Tree is a great design if you have a bare wall and don't want this year's tree to take up much room. This is particularly nice as the driftwood or twigs bring a more nostalgic and organic touch to the design. The white lights and decorations are simple too.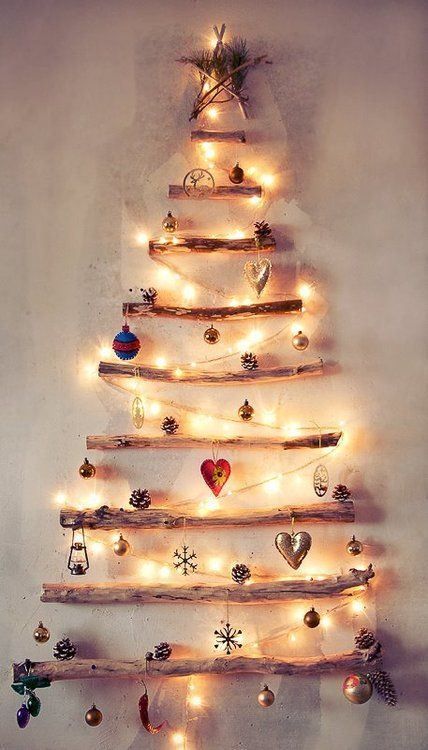 Christmas Tree Ladder
An old-fashioned wooden ladder provides the correct shape for emulating a Christmas tree. Wrap it in greenery or lights for a very alternative tree this year.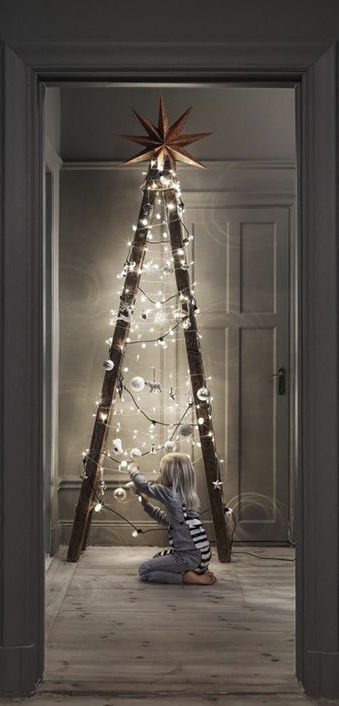 Which one is your favourite or will you be opting for the traditional tree this year?