As we arrive at the shortest day of the year, it seems a good time to explore how to make the most of natural lighting in your home. In this post, I'm going to explore how you can maximise the amount of light coming into your home, be it through large or small windows.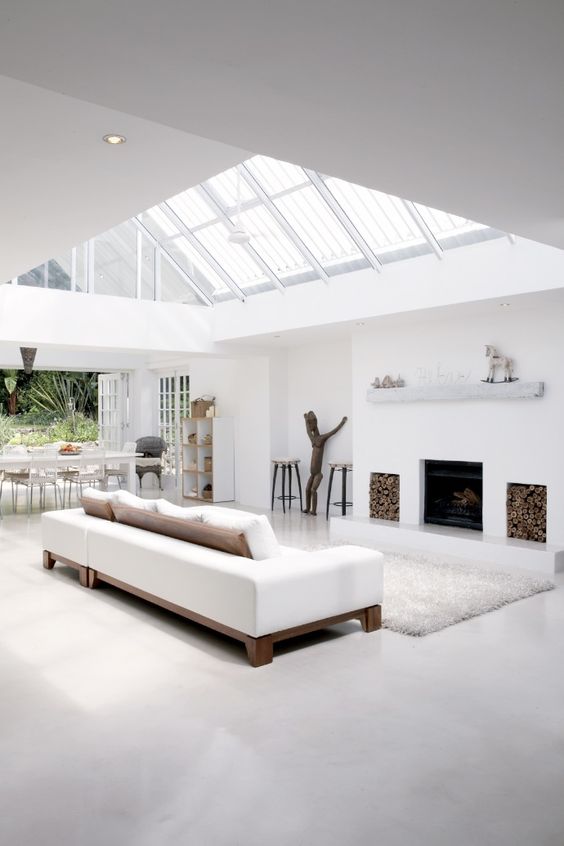 Source: Pinterest
The advantages of natural light and sunshine are plentiful: energy savings, puts us in a good mood and helps us to be more productive. However, if you don't want to or can't afford going down the route of installing larger windows or glass pitch roofs, here's some tips on increasing whatever amount of natural light comes in:-
Mirrors
Mirrors are one of the oldest tricks in the interiors handbook. They reflect the light and make the room seem larger.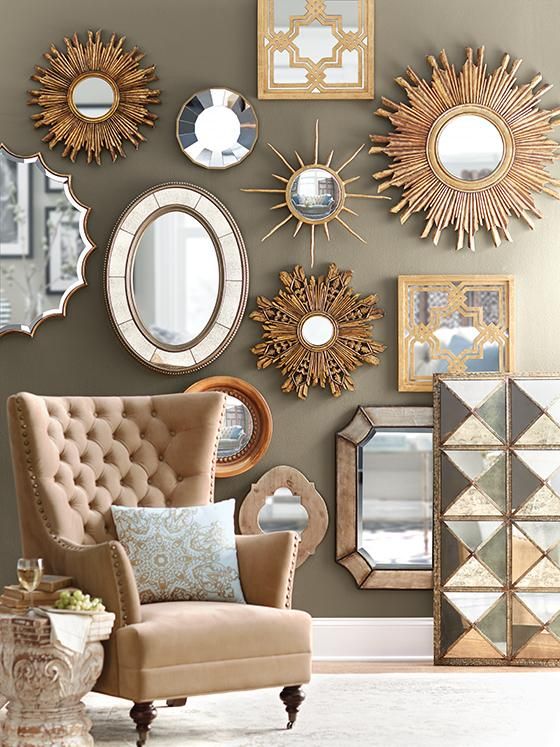 Source: Pinterest
Hallways can be dark especially in older terraced and semi-detached houses so any method to increase the light will benefit this area. Positioning a large mirror over a hall table reflects any natural light coming in through a fanlight or window, and also provides you with a last minute glance at your appearance before you leave the house.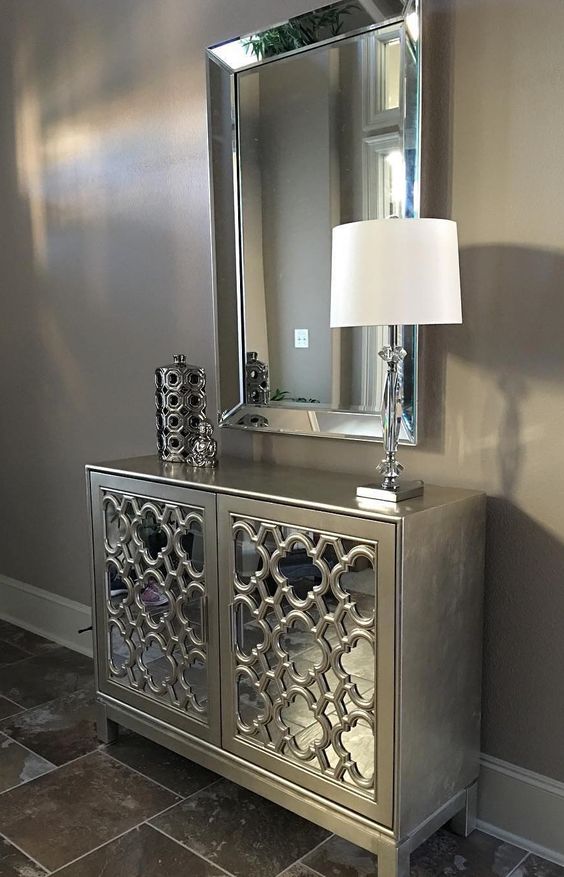 Source: Pinterest
Mirrored furniture and porcelain tiling will also reflect the light rather than absorbing it, therefore increasing the sense of space and brightness in the interior. Another method is to have a mirrored surface on the back of shelves with decorative objects on the shelves for example, in a bathroom. The mirrors aren't obvious hence the method for increasing the light and sense of space is largely hidden but it still works.
Positioning of Windows
The direction the house faces is important when planning the use of the various rooms in the house. East facing rooms receive the most sunshine in the mornings hence would be most suitable for kitchens and breakfast rooms. West facing rooms look out onto beautiful sunsets and evening sun, hence sitting rooms and dining rooms would be most suitable for this aspect of the house. South facing rooms will receive the most sun, whereas north facing rooms will receive the least amount of light and sun.
Tie-Backs
It may seem obvious but using tiebacks to tie curtains back from windows, or using poles that are sixteen inches wider than the window (eight inches either side), will keep the curtains back from the window and let maximum light in.
Source: Pinterest
Glass in Doors
Use clear glass in doors rather than coloured glass to maximise the light, however, for safety reasons, ensure it is obvious that there is glass within the door in case someone walks through it. Stained glass will add interest as well as letting light flood in around it and is important for safety reasons too.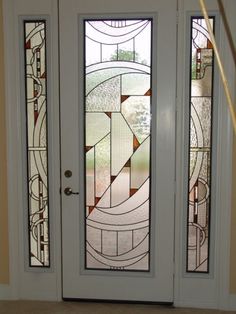 Source: Pinterest
Alternatively, a window either side of the hall door with a fanlight above will let in good light.
Light Colours
Darker colours will make rooms seem smaller which is fine if you want to create an intimate cosy atmosphere. Light colours on the walls with ceiling colours even lighter will make rooms seem larger with higher ceilings.
Sky Lights / Sun Funnels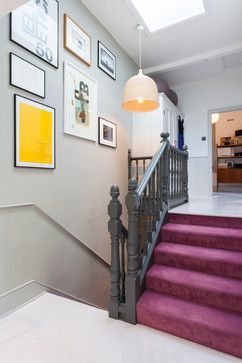 Source: Pinterest
If your house has a dark hallway, dark landing or a bathroom with very small windows, a sky light or a sun funnel will illuminate them nicely. A sun funnel works by burrowing up through the attic space and allowing light to funnel down from the roof to the room below.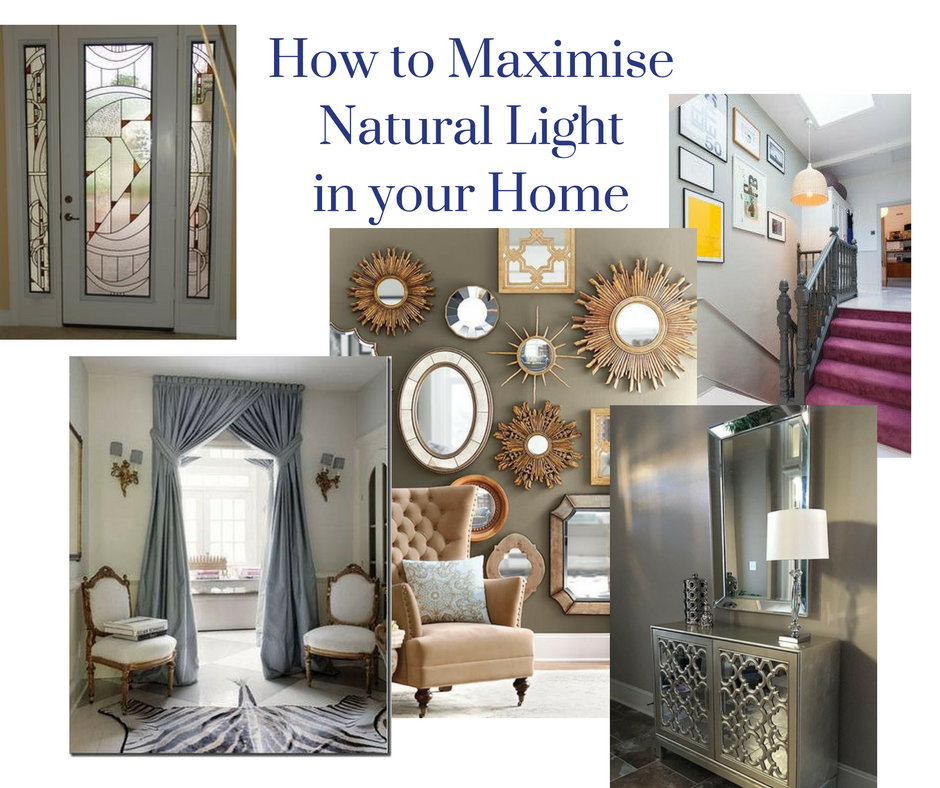 Remember, if you need a tradesperson to help you to make your home lighter and brighter, you can get up to four quotes from rated tradesmen on our website.