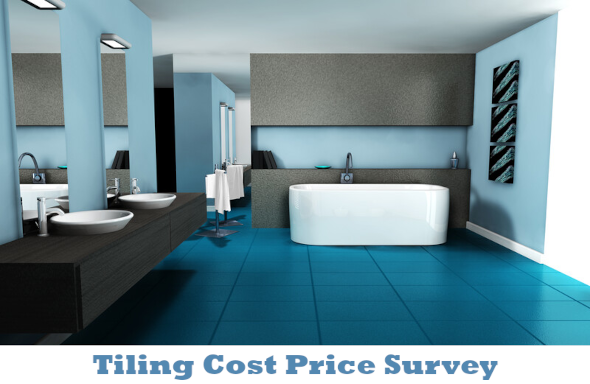 In the world of interior design, the choice of floor and wall coverings plays a pivotal role in shaping the aesthetics and functionality of a space. When it comes to choosing the perfect material, tiling emerges as a frontrunner for many homeowners and interior designers alike.
Tiles are more than just a covering material; they are a practical yet sophisticated solution that blends durability, easy maintenance, and endless design possibilities. Be it the luxurious gleam of ceramic tiles in your kitchen, the intricate patterns of mosaic tiles in your bathroom, or the rustic charm of stone tiles in your patio, the right tile can elevate any space's aesthetic appeal.
From offering water-resistance in damp-prone areas to providing a robust and easy-to-clean surface in high-traffic zones, tiles cater to a wide array of specific needs. Moreover, with the advent of modern manufacturing techniques, tiles can mimic the look of other materials such as wood or natural stone, broadening your horizon of stylistic choices without compromising on the practical benefits.
Recently we did a wall & floor tiling price survey with tilers on Tradesmen.ie. We asked them to give us an indication of approximate tiling costs using different types of tiles and on different types of rooms, assuming that the surfaces are already prepared. We also asked them if they had any tips for customers on having a good experience with the tradesman. Here are a few of the replies we got below. All prices are excluding VAT:-
Charles from Dublin: 1. Preperation of wet area to supply and fit waterproof material approx €200.  2. tiling with tiles up to 600×600 approx €30/m2.  3. Niches – expect to pay about €70 per Niche.  4.  kitchen splashback €250-€300.  5. natural stone will start at around €70/m2 -€120/m2.  6. All prices will depend on area size, amount of detail in the job as sometimes a m2 price is not possible. 7. Large format tiles will range from €45-€120, this includes anything from 1200×600 up to 2.4m×1.2m again depends on the job.  The best advice I can give is don't base everything on price meet the tradesman, see if he gives sound advice and ask for up to date references. It is easy to show pictures they could be anybody's work.
Dorian from Dublin: Backsplash 250-500 (depends about size and tile size).  medium size tiles 30-40 euro / sq metre.  Small size 70 euro / sq metre.  Big size 35-45 euro sq / metre.  It is good to inform the customer of all the conditions from the beginning.  If you have any discount at the store , you can offer to help him with the materials .
Dmitry from Cavan:  The normal price is about 18-22€ per sq yards. (using the standard wall/floor sized tiles).  1200×600 tiles – the price is going to be 22-25€ per yard.  Mosaic tile/subway tiles – 30-35€ per yard.  labour only.  It seems that prices for materials are going up, so it's always a great idea to price around. The best tip that i can give is to ring your local tile stores and ask them how much they charge for materials, so prices can be compared.
Chris from Dublin: When it comes to pricing a floor, it's simple.  However, it depends on the degree of its preparation.  If there is a self-levelling screed, it is the perfect floor.  Without it, you often have to add a lot of tile adhesive and it takes longer.  If the floor area is a square, the amount is usually €30-40/m2.  It all depends on the shape of the tile and size.  For example, if it is a herringbone pattern, it is more expensive.  It's quite difficult to put together and a lot of cutting.  If the corridor, for example, has many doors, this is the biggest obstacle.  You have to either carefully cut the frame to the shape of the grinder or cut the frame at the floor to the thickness of the tile and slide it under it.  It takes a lot of time so it's more expensive.  This has to be agreed with the client.
The walls in the bathrooms are another story.  No one will prepare them for you like you do for yourself.  The most important thing is that the teeth are level and that they are straight, not like bananas. This is especially true for a small tile.  With a large format, you can add glue to the tiles.  Many factors affect the price.  Is there a window or not, because it needs to be worked around and to the frame.  Often there is a bathroom with many narrow parts of walls, niches that are a hindrance because there is much more precise cutting.  Often the customer wishes for niches in the wall for shampoos, etc.  Sometimes 2-3.  This slows things down a lot.  Then I need to know how long it will take to renovate this bathroom.  Then I multiply the days by the financially honest daily wage and the amount comes out.  A day is usually €250.
It is different and cheaper if the bathroom is only 4 well-prepared walls.  It takes several days.  Most often, however, it is necessary to replace the tiles.  This often involves the replacement of walls, i.e. plasterboard.  You need to estimate how long this preparation will take and here is a surprise because you can lose some money on it because you need to estimate before starting work.  Each bathroom is different and the pricing for each individual and the amounts are different.  Customers have different requirements.  If I had to advise the client what I often do, I would only buy Spanish, Italian and Polish tiles.  Not Turkish or UK by any means.  It's about the quality and often varies in size, up to 2mm.
Declan from Offaly: I am working tiling on a housing development in tullamore.
Prices for tiling ex vat to 25 euro per square yard….lately….this can depend if Timber work is in or out…..ie skirting boards,kitchen units kickerboard….saddle board…..
That's prices near me…..dublin prices may be more…..this is for flooring…
Bathroom tiling prob a bit more,as most bathrooms are upstairs so could
beup to 30 eur per yard….. Cash is always good for payment…..I don't have revolut but bank iban no prob…. Again customer needs power and water for mixing….and if customer can cover say any carpets or timber floors before job starts is always good.
————————
I hope this helps some of you who are considering getting some tiling done in the near future. If you decide to go ahead with it be sure to post your tiling job here .
Cheers
Oliver Dempsey
23 July 2023
General Tips for hiring a tradesman
Here are some tips to consider when hiring a tradesman:-
1. Ask for phone numbers of references so that you can check them out
2. Check insurance of the tradesman where insurance is required
3. Hire a suitably qualified architect, building surveyor or building engineer if the job is anything to do with a new build, building renovation or extension
4. Agree on some sort of stage payments for the job. Remember that full payment should not be made until the job is complete and has been inspected by you, and if necessary by a certifier.
Keywords: Tiling Price Survey Ireland