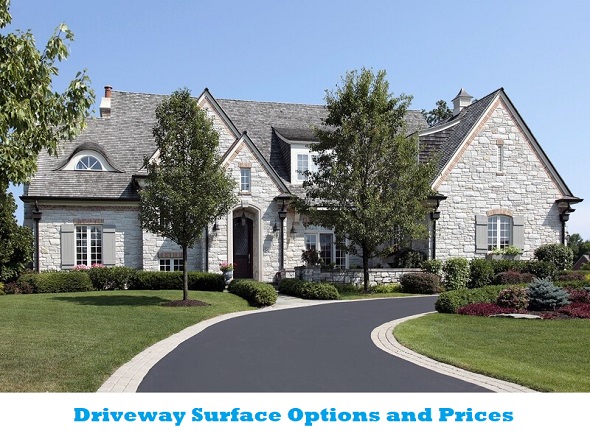 Are you looking at prices for repairing or resurfacing your driveway?  If so, this article might be of interest to you.  Lately we carried out a survey with some paving contractors on Tradesmen.ie.  We asked them roughly how much would it cost, per meter sq, excluding vat, for their preferred driveway surface, including site preparation.  We also asked if they had any tips for the customer on having a good experience with the tradesman.  These prices and tips may also be of interest to anyone considering resurfacing a driveway, yard or patio.  Here are some of the replies we received below:-
Brendan from Westmeath: A lot depends on the size of the driveway and baselayer, plus kerbing or not.. so as a guideline to a driveway finished in a standard limestone chipping €50per msq"
Sean from Cork: Rough guide to a concrete drive way would be €190/m2 + vat that would include digging it out stoning it and laying the concrete. All materials would be included in this price. Tips: Make sure to spec125 to 150mm of concrete compacted limestone filla brush finish or pan finish
Roger from Tipperary: Supply lay block paving approx EUR60/m2 depending on size of drive and access.. this excludes all prep works and drainage works..
Darren from Kerry:         Tar – EUR25m2plus vat Brick paving EUR65m2 plus vat All excluding Groundworks just supply and fit of finish layer.
John from Cork:               A rough guide would be: Plain concrete with brush finish EUR30, stenciled coloured concrete EUR60.
Dean from Dublin: Paving would range from €130-€150 depending on the stone used with granite being at the top end of the scale. The price would include all associated ground works and grouting . There may be an additional charge for Drainage if the site requires.  When placing an add it would be helpful if people put in an accurate estimate of the project price.
Brendan from Louth:     Sma 50mm is about €18.50 per metre to lay. I would need to survey the site to see what preparation needs' to be done before the sma can be laid.
Thomas from Dublin: Rough quote on paving a drive way is between €65 – €85 sq metre. Best tip I can give is when paving get materials delivered in 2 stages. First have ground dug and soil removed then order hardcore loose( not in bags) so the delivery driver can put it onto the driveway for straight from the lorry so save you time and energy rather than getting tonne bags delivered and you manually taken it from bag. Whack that then get paving sand delivered loose and repeat process. It will save you a few days work and a lot of energy by getting lorry to put onto driveway for you.
---
I hope this helps some of you who are considering getting your driveway, yard or patio re-surfaced in the near future. If you decide to go ahead with it be sure to post your job here .
Cheers
Oliver Dempsey
13 March 2022
General Tips for hiring a tradesman
Here are some tips to consider when hiring a tradesman:-
1. Ask for phone numbers of references so that you can check them out
2. Check insurance of the tradesman where insurance is required
3. Hire a suitably qualified architect, building surveyor or building engineer if the job is anything to do with a new build, building renovation or extension
4. Agree on some sort of stage payments for the job. Remember that full payment should not be made until the job is complete and has been inspected by you, and if necessary by a certifier.
Keywords: Driveway Price Survey Ireland