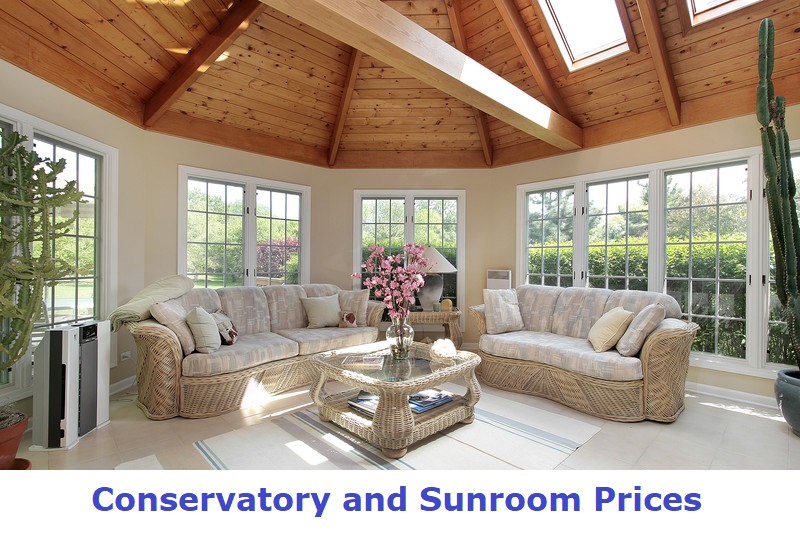 Hi folks,
lately we did a quick survey on Conservatory and Sunroom Prices with a number of tradesmen on our website. The question we asked was as follows:- "We are looking for a price on a typical size 1. conservatory and 2. a typical size sunroom that you have done. Both would require knocking out part of the wall of the living room of the house in order to join it on. Also, if you have any tips for getting the best result. Here is a sample of some of the replies we got below:-
Frank from Dublin: Prices form 14k to 30k. You should included office garden pods. We are doing a lot of business on them.  Priced form 8k to 20k
Matt from Meath; Price for conservatory €1200 to €1500 per m2 +vat depending on window spec.sunrooms €1400 +vat per m2, to builders finish.
Paul from Cork: EUR1300 per sqm – 1. Check if planning is needed 2. Price will depend on type of site – flat/ hilly. 3. Get advice from an architect before starting 4. Think about what effect will new room have on existing rooms in the house.  An architect will help with this.
Aaron from Kildare: €150/200 / square foot – Ensure that you are happy with and trust the tradesman you are hiring, check their previous work.  Quality of windows and doors are very important considerations for any extension.
Noel from Kildare:  €1250/mtsq
Pat from Offaly: Average size would be about 20 to 25 thousand – Always check the tradesman's workmanship – ask to see previous projects.  Get a minimum of 2 quotes to compare, a cheaper price is not always the best option to choose.  Always pay by stage payments.
————-
I hope this helps some of you who are planning to extend your home in the future and if you decide to go ahead with it you can get a number of conservatory and sunroom prices here and get up to 4 quotes fast from rated tradesmen!
Cheers
Oliver Dempsey
Tradesmen.ie
7th September 2020
Tips for hiring a tradesman
Here are some tips to consider when hiring a tradesman:-
1. Ask for phone numbers of references so that you can check them out
2. Check insurance of the tradesman where insurance is required
3. Hire a suitably qualified architect, building surveyor or building engineer if the job is anything to do with a new build, building renovation or extension
4. Agree on some sort of stage payments for the job. Remember that full payment should not be made until the job is complete and has been inspected by you, and if necessary by a certifier.
Other Price Surveys
Here are some other price surveys that you might be interested in below:-
Custom Kitchen and Custom Wardrobe Costs
Gutters Fascia & Soffit Replacement Cost Survey
Immersion Heater Replacement Price Comparison