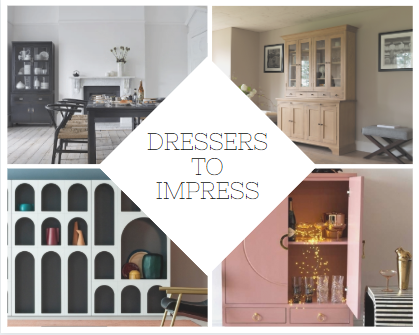 Dressers are multi-functional. They provide storage behind closed doors but also display attractive items on open shelves or behind glass doors. Even if contemporary in design, they offer a wholesome traditional atmosphere in a home.
If you are looking for a traditional or contemporary dresser for your house, here are some options to choose from:
Dresser with an Eastern Twist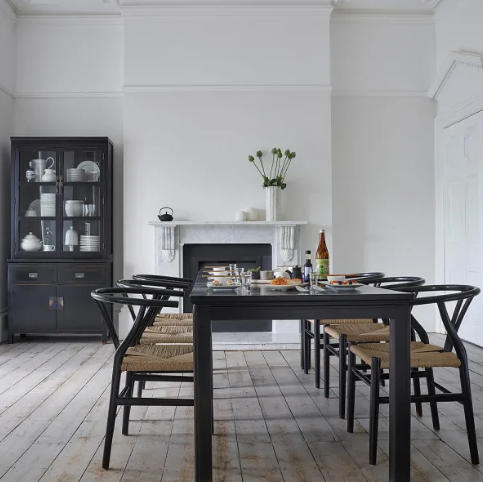 This Canton dresser is handcrafted from solid ash and birch. This emphasises the natural rich grain of the wood. Its distressed edges, antique brass hardware and Eastern inspired turned feet puts a twist on a classic design. It is lacquered which creates a lustrous finish. The lower cupboards and drawers provide plenty of storage and the glass doors with the dark background set off the plain crockery beautifully. A perfect dresser for a dining room or the dining area of a large kitchen.
Glass Fronted Dressers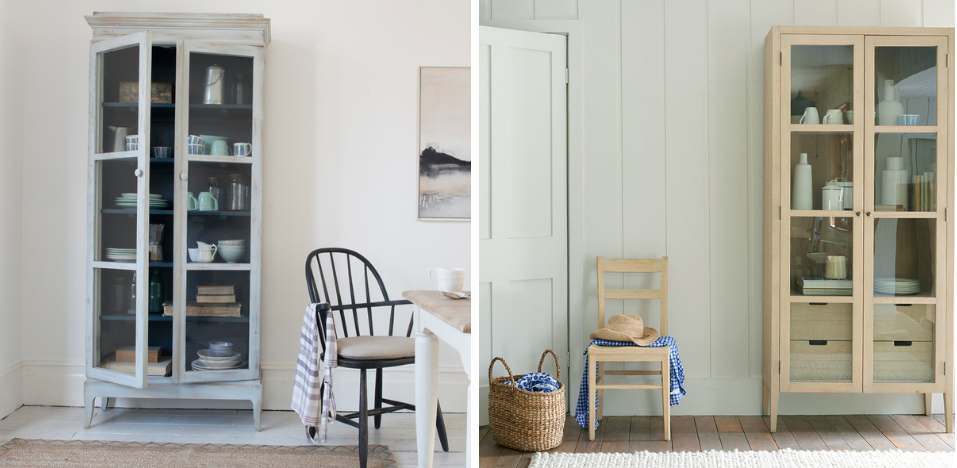 These fully glass-fronted dressers from Loaf are perfect for displaying your crockery, accessories or books rather than hiding them away, yet the glass protects them from dust. These two designs are very similar but the addition of the pelmet on the left dresser coupled with the more detailed legs gives it a more traditional appearance. The pared-back design of the dresser of the right is much more contemporary.
A Cabinet with an Oriental Twist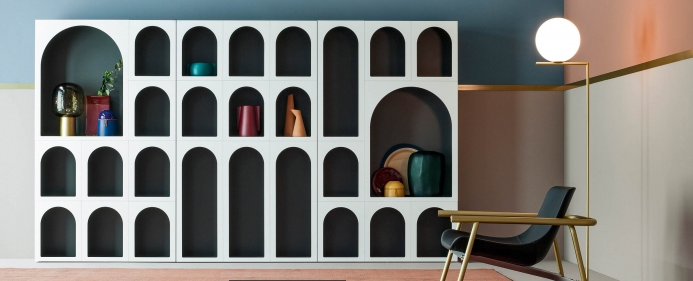 This is a dramatic and unusual dresser supplied in modules and available from Lomi. The curved shapes within this cabinet are reminiscent of the Orient and there are six different modules to choose from. Ideal for creating a statement within any room in your home.
A Dresser that's a Kitchen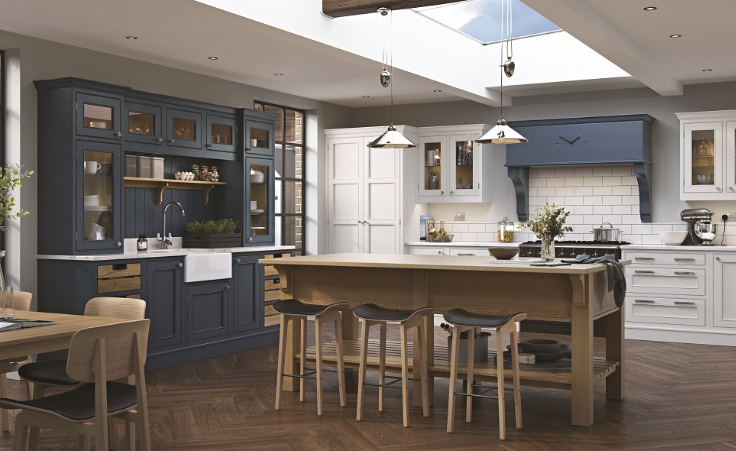 Strictly speaking, this isn't a dresser. It is the Lawrence inframe kitchen by Newhaven Kitchens, styled like a dresser with its lower inframe cupboards, open shelving and glass fronted shelves. The style is perfect for a contemporary yet traditionally homely kitchen.
Bespoke Dressers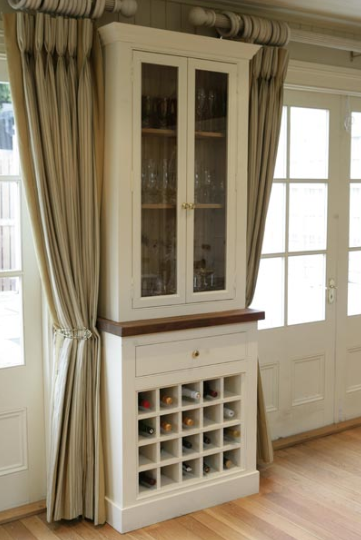 Many companies make furniture to order now to individual specifications and dressers are no exception. This is particularly convenient if you wish the dresser to fit exactly into an alcove or a defined space. In this example, a dresser by the Victorian Kitchen Company fits exactly into the space between two windows, offering storage as well as interest.
Drinks Cabinet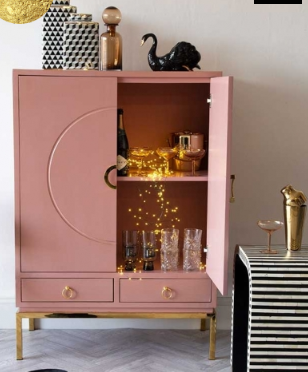 This cabinet from Rockett St George is more of a drinks cabinet than a dresser but it is so stylish with its Art Deco styling from the shape to the gold legs and handles to the salmon pink colour. A eye-catching piece for the right room.
Traditional Dresser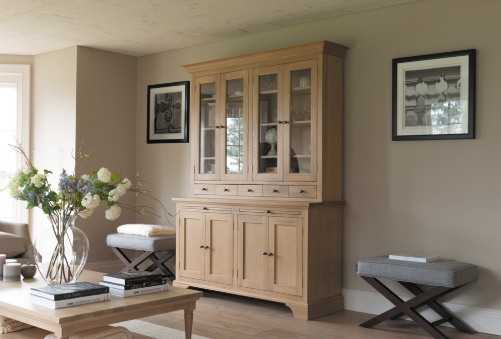 An unpainted wooden dresser made by skilled craftspeople is a thing of beauty. This oak dresser by Neptune has the age-old beauty of traditional dressers but with modern additions such as pull-out serving shelves, glazed shelving and dimmable lighting within.
A dresser is one of those pieces of furniture that turns a house into a home as well as offering practical storage within the cupboards. Choose wisely and your dresser will serve you for decades. To get up to 4 quotes on dressers and other bespoke kitchen furniture all you need to do is post your job here