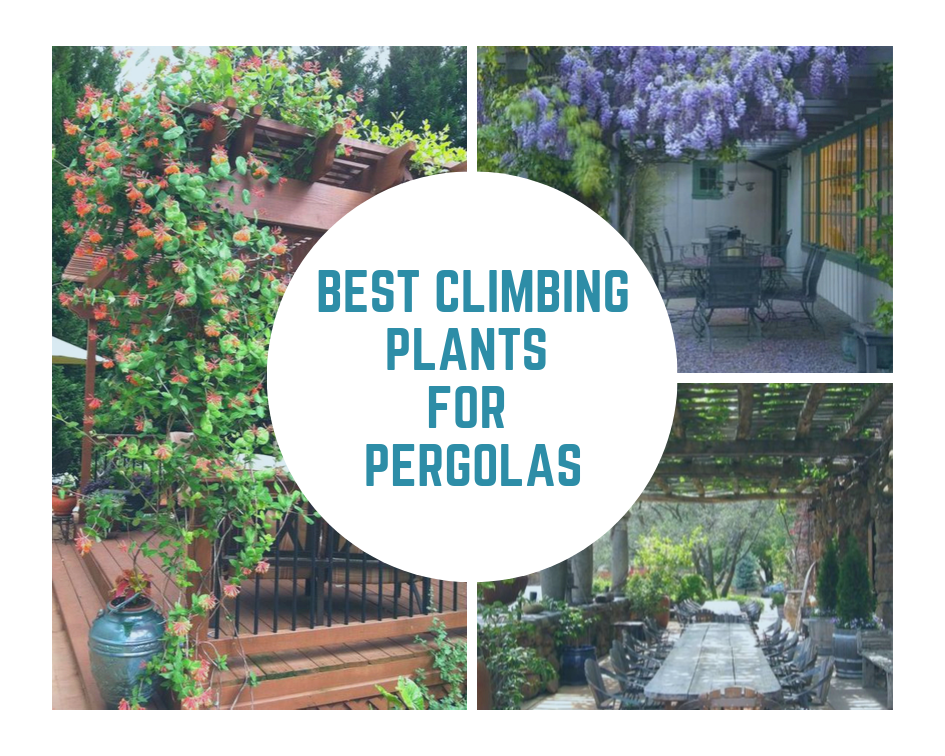 Have you noticed that pergolas are making a comeback? I provided examples of pergolas, explaining their advantages, in a recent blog post but even in the month since then, I've noticed they are surging in popularity. Dermot Bannon, the architect in the popular TV programme 'Room to Improve', has recommended them to two home-owners this season so far. Speaking to an owner of a sawmill recently, he said he is receiving lots of orders for wood for pergolas in recent months.
A pergola is usually a wooden structure of upright pillars which support beams at intervals. The beams create a canopy 'roof' thereby it resembles an outdoor room. Pergolas can be a striking architectural features of your home whether the beams are left bare or covered with foliage. The pillars provide ideal uprights for climbing plants, many of which will be self supporting, although do bear in mind that the pergola needs to be strong enough for their increasing weight as they grow up and across the 'roof'. Which are the best climbers for pergolas? Below is a recommended selection.
Honeysuckle
There are over 200 varieties of honeysuckle and it's an extremely popular climbing plant. It has a lovely scent in the evenings, the flowers are attractive, it induces nostalgia as people remember smelling the scent from hedgerows during evening walks, and it grows steadily.
Wisteria
Wisteria is another popular choice for pergolas. It produces many blooms after the third year of planting and grows vigorously, spreading up to eight feet and reaching up to 25 feet high. The soil should be fertile, well-drained and acidic and the plant needs full sun.
It needs to be well supported during its first few years of growth. The vine produces flowers by the third year of planting and needs full sun.
Climbing Roses
Climbing roses are beautiful. They provide nostalgia, romance, colour, fragrance and are just a classic flower for pergolas. They are perfect for creating a cottage garden atmosphere.
Clematis
Clematis grow quickly and can provide a thick canopy within a few years. Choose from spring, summer or autumn flowering varieties or plant a mixture to provide colour and flowers almost all year round.
Passion Flowers
Passion flowers plants are evergreen and are striking both in shape and colour. Bees love them. They require moist, well-drained soil and good sunshine. They are best if planted in a south or west facing area and they require shelter from harsh winds. Depending on the temperatures and extent of sunshine, they can produce fruits as well. They flower particularly well if their roots are restricted such as if they are planted in a container. They will require more regular watering if within a container during the growing summer season.
These are the most popular easy-care climbers for growing in our Irish climate and will furnish a pergola extremely well, creating a striking 'garden room' for your home.
If you would like to add a pergola to your home, you can post a job and get up to 4 quotes here