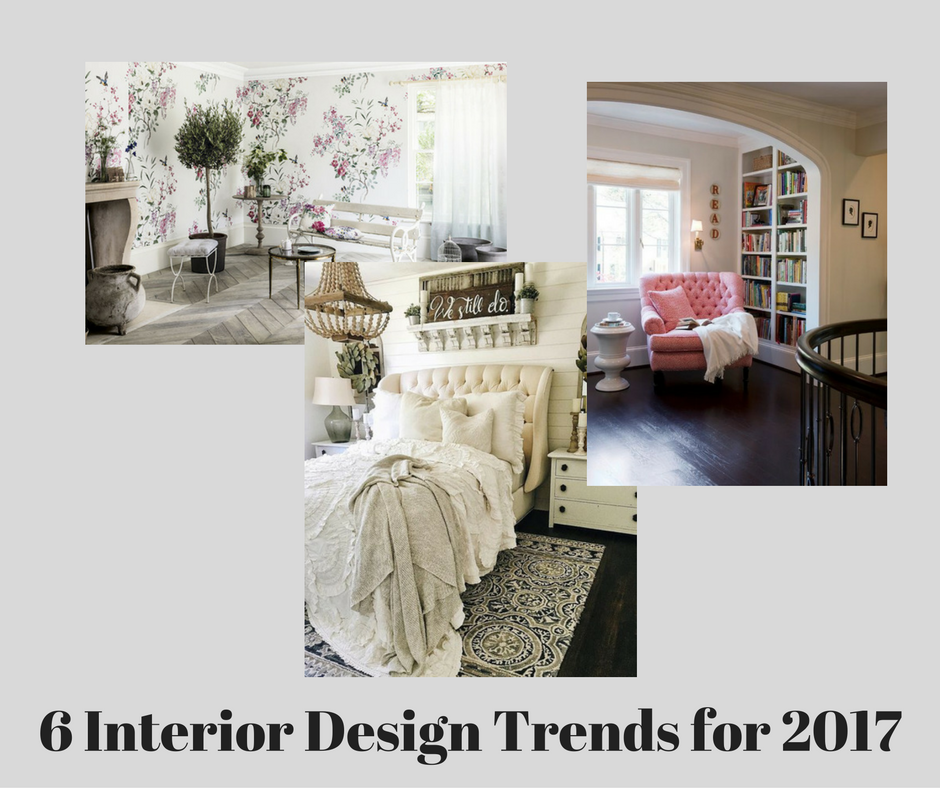 If you're planning on doing some decorating this autumn, you're probably wondering what's on trend for the autumn and winter and yet you want to know that they aren't going to be a flash in the pan, that these trends will last for some time.
1. Wallpaper
To be honest, wallpapering just the feature wall (be it the fireplace wall in a living room or the wall behind the bed in a bedroom) has been going out for years. However, as it's much cheaper to wallpaper one wall as you'll only need three rolls of wallpaper for most rooms, the trend for the feature wall continued in homes long after we were told the trend had died. The mix and match on walls is finished I'm afraid.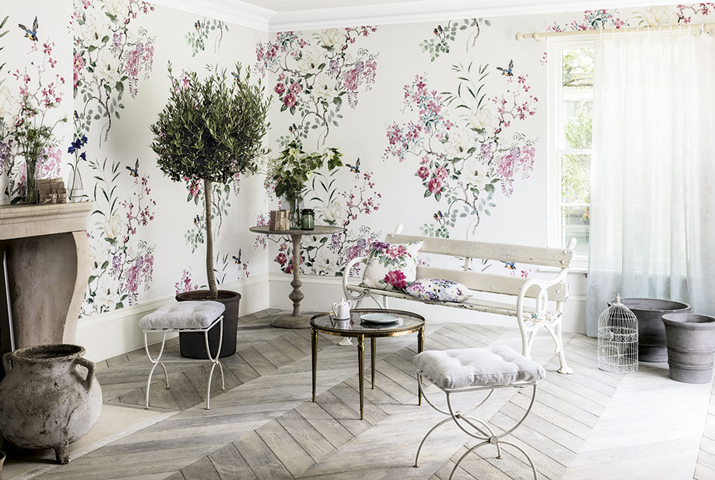 Source: Sanderson wallpaper
Should you invest in wallpaper then? That depends on your budget but it definitely can be worth it. Wallpaper brings texture and hence, warmth, to a room. In my own home, we have wallpaper in the sitting room, living room, downstairs loo and hall. I am planning on wallpapering our bedroom this autumn. Unless you have very young children who insist on rubbing the walls with their hands frequently, you won't need to redecorate a wallpapered room as often as a painted room. In the seven years since we wallpapered our hall, the wall going up the stairs and the landing have been painted twice and will be refreshed this winter again. The wallpaper in the hall still looks perfect.
2. Furniture
However, while the walls in a room should all be the same, you can have lots of mixing and matching going on with the furniture. This isn't just a fad either, the trend for combining different seating rather than going for a matching three piece suite has been around for some time, so this trend will last. You may decide to go for a relatively plain sofa as it's the biggest piece of furniture in the room but two statement armchairs will raise the tempo somewhat and create lots of interest.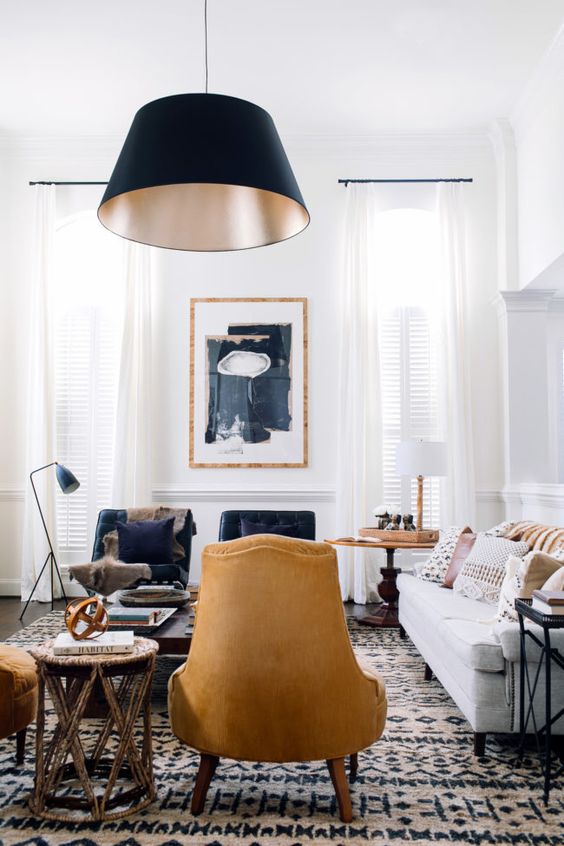 Source: Pinterest
It makes sense from a seating perspective too. You'll find that older people prefer straight backed high armchairs as it makes it easier to get out of them and younger people prefer large armchairs they can curl up in. Having varied seating in terms of style and pattern means that everyone in the family is comfortable and happy.
3. Headboards
Headboards are becoming more plush and comfortable. Remember when we used to see pictures of beds adorned with about a dozen cushions which all looked lovely until it came to the job of removing them so you could actually get into bed? Well, a fabric headboard oozes comfort as well as style so I think this trend will stay for a while too.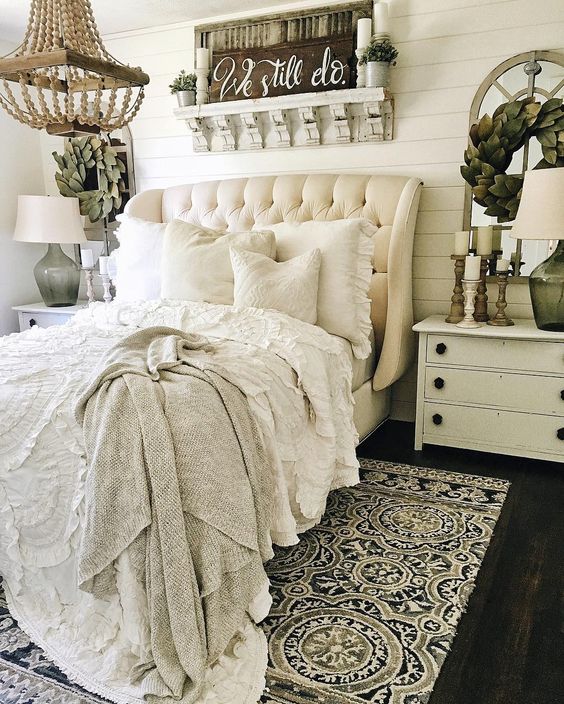 Source: Pinterest
4. Flooring
Wooden flooring is going to remain popular but of course, rugs will make the space much cosier, particularly in living rooms and bedrooms. Even if the temperature of the room is warm, it can feel cold if the flooring seems bare. High pile carpets seem to be making a comeback although given that they show footprints everywhere, I'm not so sure that we'll be seeing them for too long.
5. Cosy Spaces
Although there has been a move to open plan living, it's all about creating different zones and spaces within that open plan or even within rooms. This can be achieved by different floor and ceiling heights but it's also created by putting two armchairs together in a corner with a coffee table, or a single armchair and a reading light, or a little window seat for the perfect reading nook.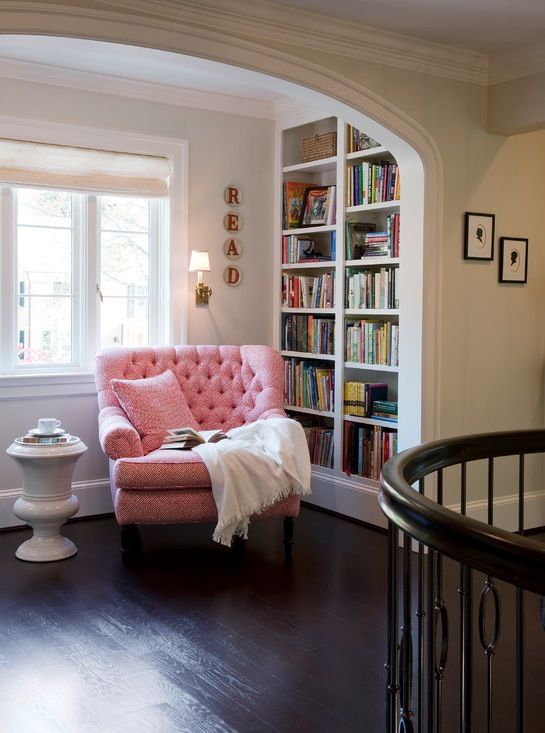 Source: Pinterest
It's about creating a feeling of cosiness for the perfect spot to enjoy a book or to enjoy a conversation with a family member or a close friend. If you have some empty space on a landing or within a hallway, it's the ideal spot for creating interest as well as bringing more cosiness into your home.
6. Braver Bathrooms
Yes, it's all about cosiness and that's happening in bathrooms too. We're seeing a re-introduction of colour be it in the sanitary ware, wallpaper or brighter colours on the walls and yes, more voluptuous curtains if space allows. Indeed, we'll even be seeing armchairs and chaises in large bathrooms in magazines I'd say. Don't forget about the light fitting either – these will be larger and more glamorous particularly in bathrooms with high ceilings.
I hope these tips on interior design trends help you to make some decisions towards your decorating this autumn. And of course, if you need an interior designer to help you choose colours, a decorator to wallpaper your rooms, an electrician to wire in new lights or a carpenter to build you a window seat, you can get quotes for any or all of those jobs on our website.