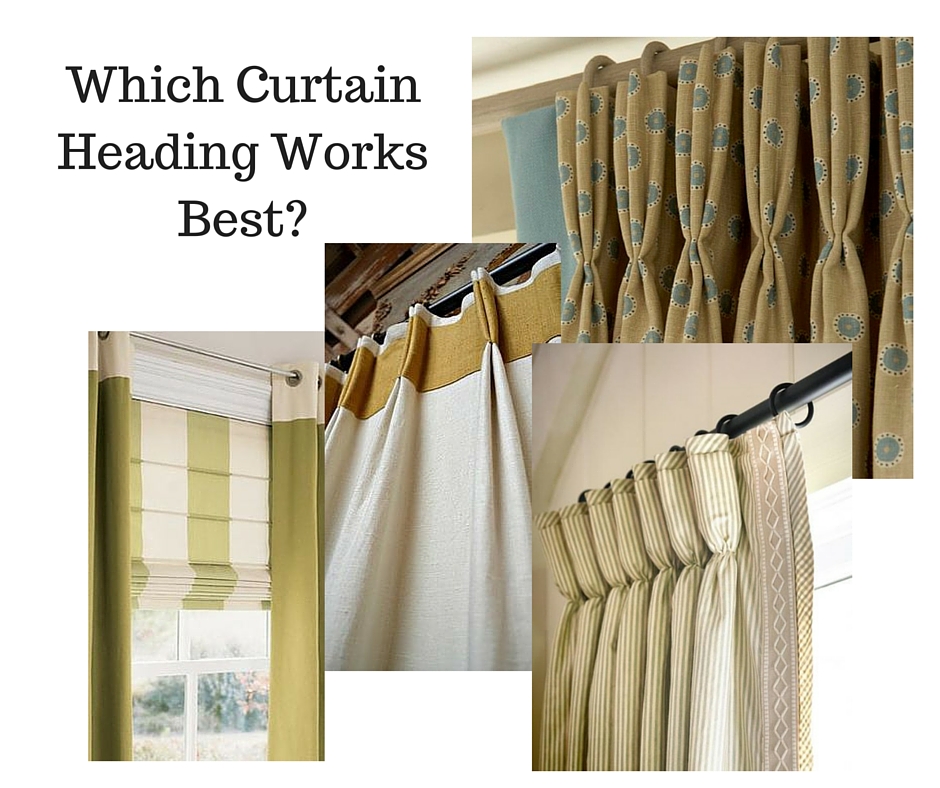 Windows can be considered to be the eyes of a house, the style of windows have to suit the house on the exterior and yes, they can dictate the interior design of the rooms too. The style of curtains you choose, as well as the fabric, can make or break the look of a room, particularly if the windows are large. Here are some tips on what curtain headings look well in different rooms.
Tab Top Curtains
Tab Top refers to the heading of the curtains. The top of the curtain itself sits a couple of inches below the curtain pole and are connected to the pole by sections of fabric known as tabs. These are quite informal in style and suit informal living rooms, playrooms and children's bedrooms. An advantage is that they don't use as much fabric as a pleated curtain so will be more economical from that point of view too. They have a simple charm too when used with children's fabrics.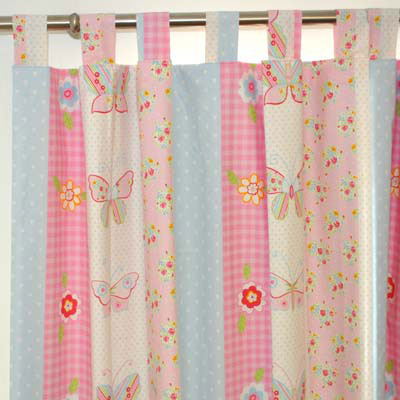 Source: Kids Fabrics
They are widely available in ready made designs and would be amongst the easier styles of curtains to sew if you wish to have a go yourself.
Eyelet Curtains
Eyelet curtains can also be used in an informal setting and like the tab top design, they don't require as much fabric as pleated curtains. They sit above the curtain pole with the pole running through the eyelets.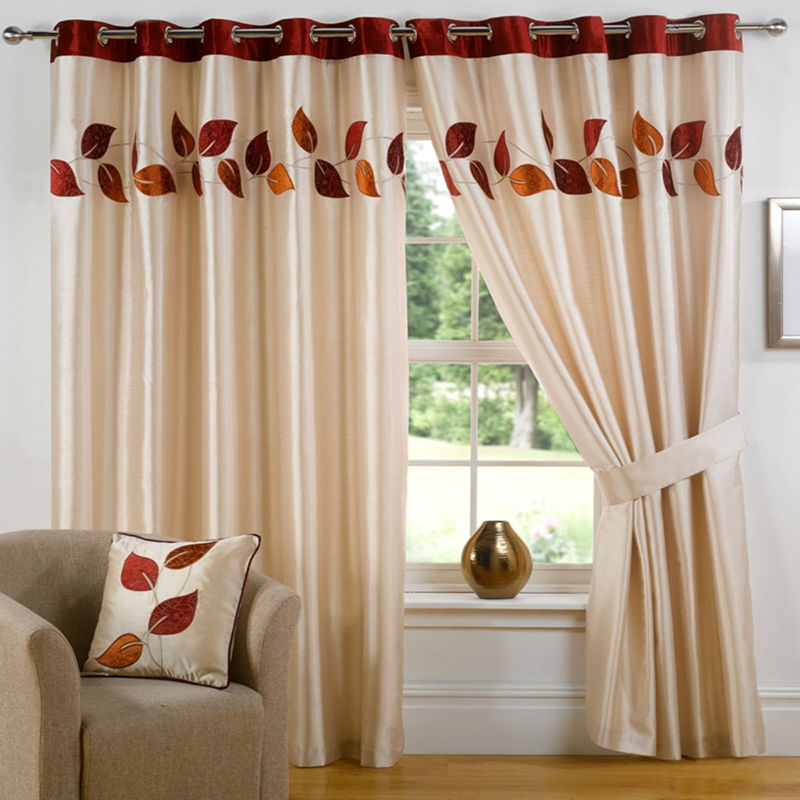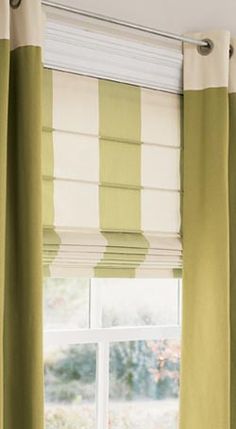 Source: Pinterest
Like in the images above, it's particularly effective if the use of fabrics emphasises the eyelet design. Another reason why eyelets are a great choice is because you can add fabric and the eyelets to existing curtains to either revamp them or to reuse curtains in a room with a higher ceiling. Yes, it's a great way to upcycle curtains and give them a new lease of life.
Triple Pleat Curtains
Triple Pleats are just that – pleats sewn in a triple. When sewn with a deep heading (for example, six inches), they look wonderful in a formal setting, very rich and luxurious.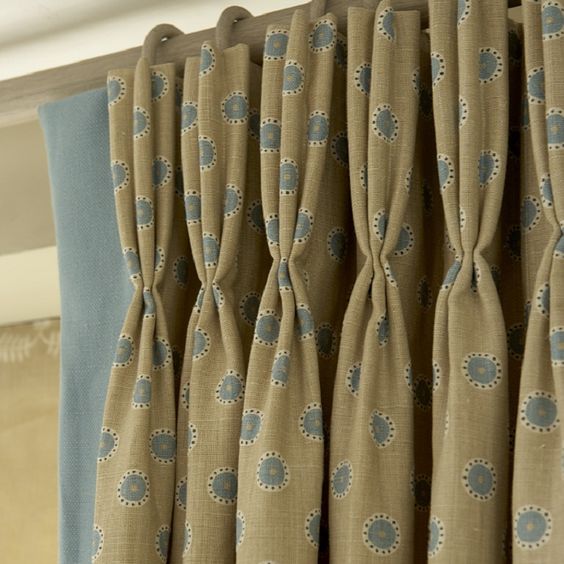 Source: Pinterest
As you can see, these pleats are quite full. The curtains will look particularly luxurious if interlining is used (and it will really help to insulate your windows in the winter too). As you can see, the leading edge of each curtain is a plain co-ordinating fabric which is a nice touch too.
Double Pleat Curtains
Double pleat curtains are more suited to contemporary and modern rooms than the triple pleat as they can look more streamlined and simpler. Much depends on the fabric choice too of course.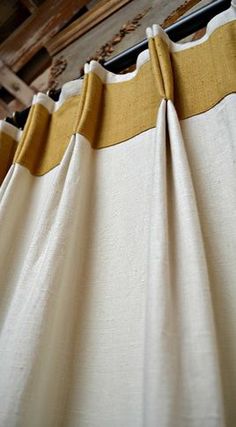 Source: Pinterest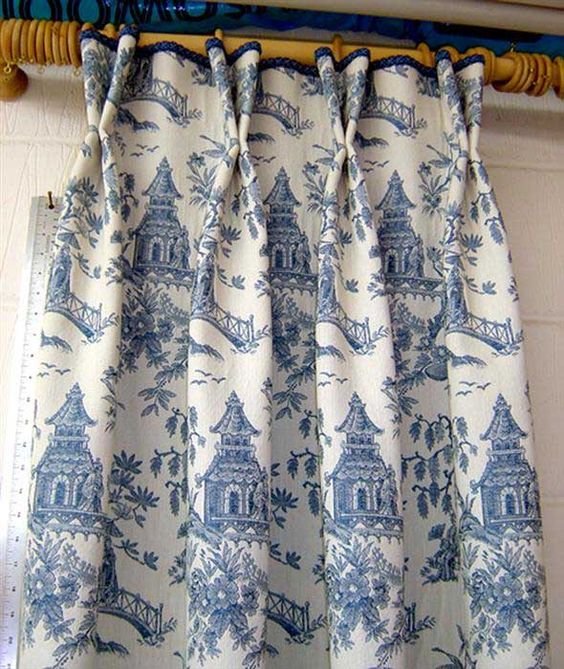 Source: Pinterest
These double pleated curtains would sit perfectly in a more formal room because of the attention to detail regarding how the design falls with each pleat. You can also see that the pagoda shows fully on each 'forward' pleat.
Goblet Pleat Curtains
Goblet pleated curtains are the most formal of all with the pleat shaped by being stuffed. Wonderfully luxurious in a sitting room or master bedroom, they can add more formality to a living room (and make the curtains look more expensive too).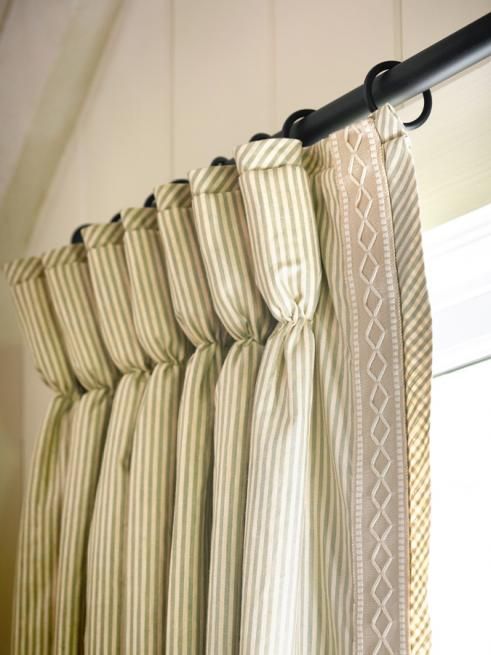 Source: Pinterest
Whether you need help finding the right fabrics and need an interior designer, or a curtain-maker or perhaps a carpenter to hang the curtain poles, simply leave the details on our website to receive up to four quotes for your task.