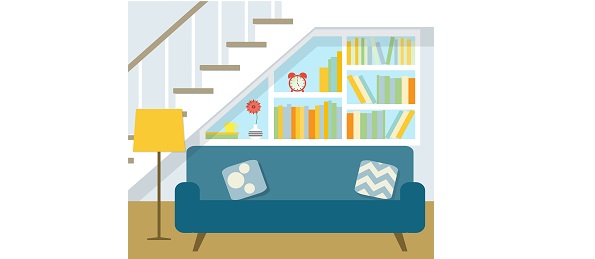 Do you need more storage in your home?
Are you fed up tripping over trainers, shoes, hurleys, footballs and sports bags in your hallway?
Do you find yourself putting items in under the stairs and then finding half of them fall out again when you reach for one thing?
Many homeowners are missing out on valuable understairs storage by not planning it properly. Sometimes the understairs space is left open which creates more of a feeling of space in the hall but if you end up stacking items such as the vacuum cleaner and toys there, it can end up looking messy most of the time. If there's one large cupboard, it can become a case of putting something in and never seeing it again!
If you're wondering if it's worth the investment, here's some ideas for organised, clever, attractive and user-friendly storage options for under your stairs:-
1. Under Stairs Drawers
These handleless doors are seamless with the design. You'd almost never guess there are so many convenient pull out drawers hidden behind those doors. The advantage, of course, of drawers is that they can be the full depth of the stairs and can be pulled out fully so every inch of space can be used.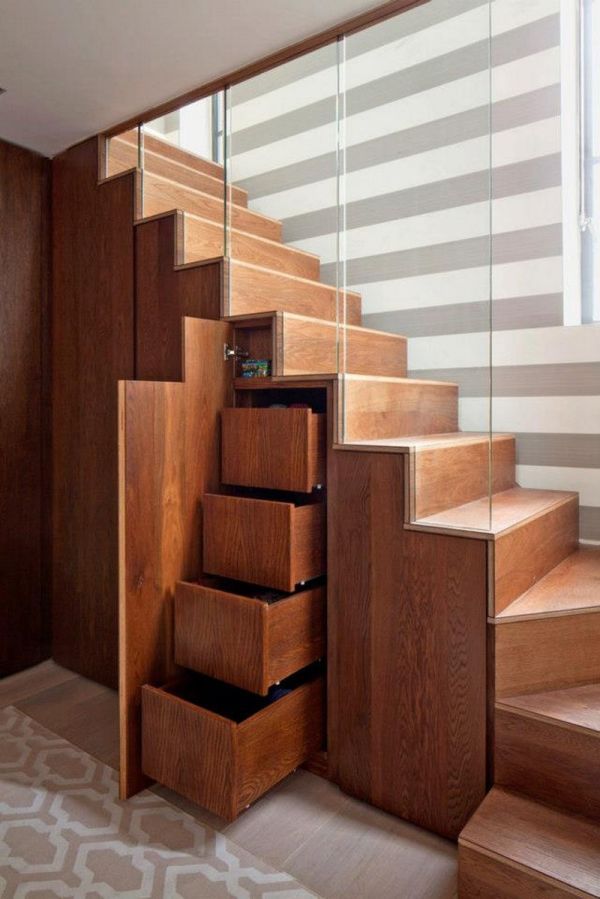 Source: Pinterest
2. Duo Under Stairs Storage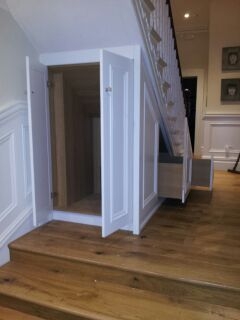 Source: Natural Wood
This one has pull out drawer storage to the side and tall storage at the back as there is room there to access it. It's the perfect space for coats, boots, hurleys, hockey sticks, the ironing board and the vacuum cleaner. The double door also means that each door doesn't swing open too wide, thereby saving on space in front of the cupboard too.
3. Pull Out Full Height Drawers
These narrow 'pantry type' pull out shelving units are particularly suitable. Being narrow, there can be a number of them at varying heights to suit the stairs. As you can see, each item is easy to access and there's lots of space.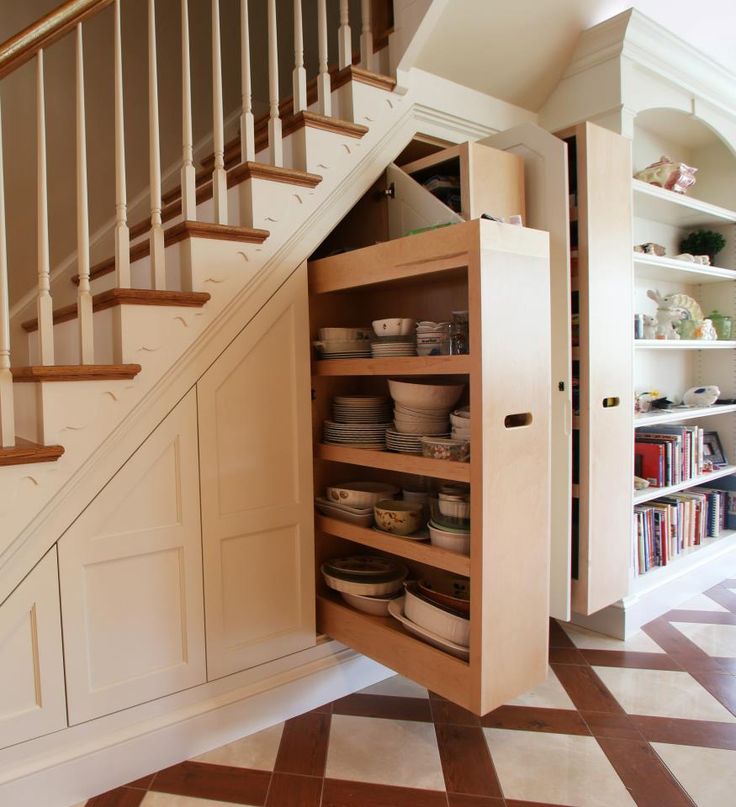 Source: Pinterest
4. Reading Nook Under Stair Storage
If there is sufficient space behind the stairs and particularly if the stairs is in a room rather than a hallway, it can be a very cosy space for a reading nook with shelves for books.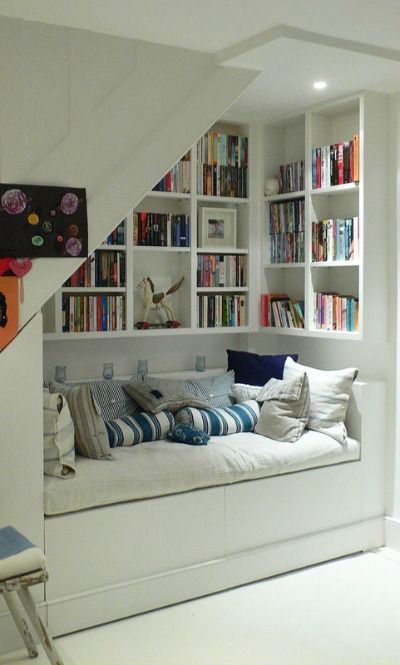 Source: Pinterest
5. Drawers Under Steps
Another way to increase your storage is to hide a drawer under each step. It is pulled out on the step and perfect for storing shallow items such as shoes, toys, games, books and out-of-season clothes.
6. Drawers Everywhere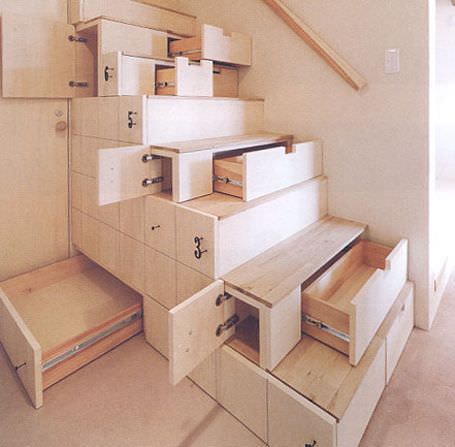 This is a quirky one – drawers opening onto the steps and drawers opening to the side. It's certainly using every inch as well as being quirky.
7. Under Stair Storage Wine Rack
If your current wine storage is lacking in size, the under stairs space will be perfect.
8. Display Space Under Stairs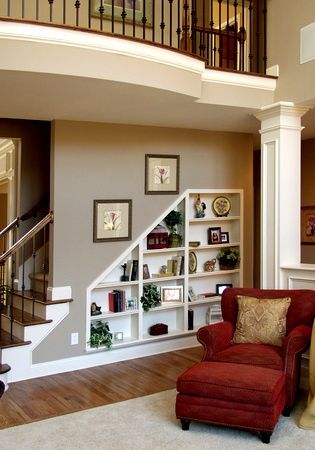 Source: Pinterest
Use attractive shelving for displaying your favourite accessories under the stairs space, it's particularly nice here where the wall is built up.
Now all you have to do is get the children to put their items into the relevant drawers, cupboards or shelves. They'll have no excuse now for not tidying up.
If you would love to improve the storage under your stairs but you're not sure who to get to do it, ask for a quote on our website and you'll receive up to four quotes from rated tradesmen.