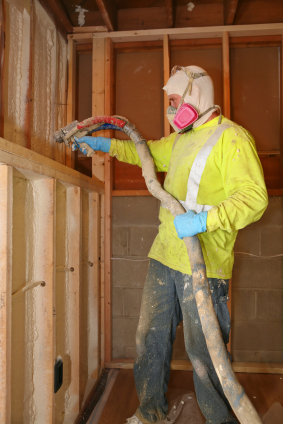 Here are a few suggestions to help you save money at home and ensure your house is more efficient. If you have any other ideas, feel free to share them with us by commenting below.
Insulation
One of the best ways to save energy and money in your home is to have a good insulation system. Houses with good insulation trap heat and cut down the amount of central heating being used. Many houses release a lot of their heat through both the roof and walls, so good insulation is needed. It may cost money to carry out the job to better insulate your home but it will definitely pay off in the long run.
Energy Saving Boilers
Energy saving boilers can save you a nice amount of money every year. As well as this, they are considered to be very green which is good for both you and the environment. For more information on this, you could contact a number of tradesmen and get a number of quotes on Tradesmen.ie.
Windows
Plenty of heat passes out through windows in houses across Ireland. It is advised that you use double glazing windows to retain the heat in your home which will avoid the amount of heat lost and energy consumed. By doing this, again you will be saving money in your home.
Pat McManamon, one of our Top Rated Tradesmen on Tradesmen.ie recommends to use "a good quality window, the window that I use is weather-glaze, which is an A-rated, very high quality window. That is the best one that is out there, it is possible to go higher tech but it is not very practical as it would cost an awful lot more but A-Rated is as high as you would want"
If you need tradesmen for any job you have in mind, feel free to visit www.tradesmen.ie to get a number of quotes for your job.
All the Best,
Regards,
Daniel Beere