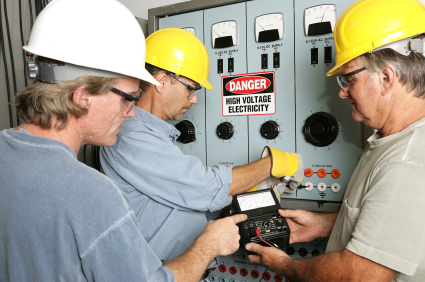 Playing around with electrics is not safe so it is important you know what you are doing, have previous experience or know someone who is qualified when fixing an electrical issue. Safety tops are also a good idea if you have any young children around your home.
How is the state of the wiring in your home? Does it need to be rewired? Some regular signs of aged wiring are:
When using other devices, lights may become badly lit.
Fuses blowing easily and frequently.
When using some devices, you may sense a burning smell.
You may also hear a sort of crackling sound coming from switches.
As we tend to use a lot more electrical appliances today than we did in the past, it is important that your wiring is up to scratch. If your wiring is Green, Black and Red, then it may be a number of years old. The current wiring colour is Green, Blue and Brown. Is it time for a change?
You should know that the most expensive quote you receive from a Tradesman or in this case an electrician does not always mean you will get the best service out there. Make sure they are qualified, have relevant experience and have reviews/feedback from previous customers.
If you need an electrician or any other tradesman for a job you have in mind, check out Tradesmen.ie where you can get a number of quotes for your job.
All the best,
Regards,
Daniel Beere