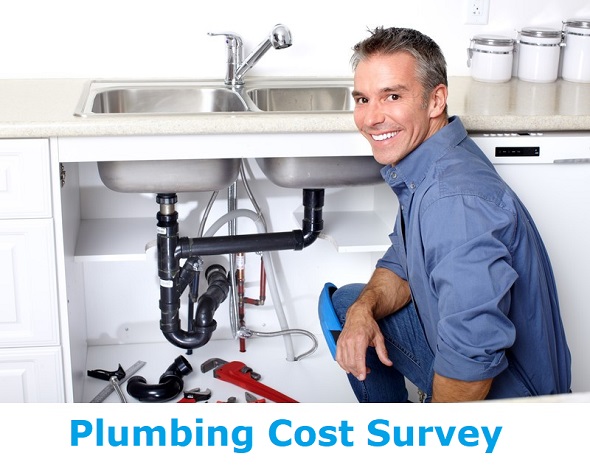 Hi folks,
lately we did a survey of plumbing charges with some plumbers on our website.  We asked them to let us know what a typical call out fee would be and the price per hour thereafter.  We also asked if they had any tips for customers on having a good experience with the tradesman and their job.  Here are some of the replies below:-
Colin from Dublin: I charge 80 euro for the 1st hours labour.
Peter from Cork : 60 call out 45 an hour including vat but most jobs are on price
Thomas from Dublin: Callout as rgii engineer € 90 which includes 1st hour.  € 20 per half hour thereafter.  Callout plumber € 80 which includes 1st hour.  € 20 per half hour there after
Ronan from Monaghan: Typically a call out fee I charge is 80€ note I live in Monaghan so tolls and diesel play a part in that most of the calls are in Dublin, I tend not to focus on an hourly rate I would rather price the job as a whole..but if it came to it 40€ per hour… On description from my experience jobs that involve 're tiling and electrical should not come as one job should be sent out as a separate job, for example replace tiles in bathroom and fit electric shower, I see these a lot but a tiler is needed and an electrican to put in a new cable if shower wasn't there originally a plumber shouldnt be even pricing that stuff.
Noel from Dublin: Call out charge is €80 but l don't charge if l don't solve the issue.  €40 per hour after that.  All the jobs differ so it's difficult to give prices to customers over the phone .
Brian from Mayo: €40-€60 plus vat for a call out depending on distance.  This would cover the first hour.  Any additional hours €35 + vat.  A clear job description is a must, sometimes bank transfer is best or cash is ok too."
Michael from Kildare: Generally I charge €80 for the 1st hr and €60 per hr after that to a max of €380 per day.  This includes vat @ 13.5%.  It's worth noting -I usually prefer to supply and fit materials.  This makes sense for a few reasons.  For a start, the vat rate is 23% if the customer buys parts themselves.  If I supply the parts the vat rate is €13.5%.  If there's something wrong with the parts when I go to fit them, it's my problem and not the customers.  Likewise if a supplier delivers materials on my behalf and there are shortages it's not the customers responsibility to put it right.  I don't expect my customers to have to deal with problems or shortages on materials I've supplied.  Likewise I don't think it's fair to expect the contractor to spend time putting right any problems or shortages etc with materials supplied by the client.  To avoid this scenario, I'll usually supply parts and materials.
Anthony from Dublin: I usually charge 70+vat per hour for first 2 hours (so 140+vat) . I just gauge then after that on job. Day rate would 250-300+ vat. So i would assess job between hourly rate to day rate after the 2 hour mark.  As much details as possible in job post and if possible send photos prior to visit so it might be possible to quote without visiting. Job always cheaper if a visit to quote can be saved.  Revoult is great idea to set up as customer. Easy and fast way to pay.
Richard from Meath: We currently charge €130 for call outs, €45 for each additional hour plus the cost of any materials required.  A short detailed job description is usually sufficient for smaller jobs on tradesmen.ie as the tradesmen will follow up for more info or photos etc if he/she is a successful bidder. Larger jobs would require a site visit for an accurate quote.  Price should always be agreed upon before any work starts. Any potential for unexpected costs should be highlighted as early as possible before or during job.  We accept all payment methods.  When selecting a tradesmen you should read through their reviews and ratings. You can get a lot of useful information from previous customers such as their standard of work and how they deal with people.
Pat from Dublin: You would be looking at €85 for call out for first hour or part of and €65 for every hour after
Aidan from Dublin: The callout in Dublin during working hours €90 approx.  Hourly rate after that €40/€60.  Weekends and bank hoildays about 30% dearer.  That would be Rgii contractors.  General plumbing work would b a bit cheaper.  Customers posting jobs , should give as much information as possible, put down the area of dublin and if there in a Apartment block parking with a big van very Awkward or no parking.  It makes it easer to quote for the job.
John from Galway: I charge 60 euro call out charge including 1st hour labour. Depends on distance also. The further away the more it will be. And I charge 28 per hour after that.
Aidan from Kildare: I'm working for myself nearly 12years now and In that time I've experienced all sorts of customers.  The main issue with customers is this the expectation of price for jobs are much lower then they think, for example the other day I priced a job at €4500 plus vat for a bathroom renovation.  The customer came back to me to say her budget was €5000 after she bought her material she had 3k left and wanted me to take 2k off my price to do her job.  It's impossible to do this as it's priced like any other Decent bathroom fit out team out there.
General costs: Bathroom/en-suite – 6-7k including tiles and suite, average cost(can go up depending on clients finishes). Boiler replacement- 2-2500k depending on the boiler, this is boiler,mag filter, flush and waste removal, I've heard of lads doing boilers for 1600 but good luck getting them back if there is an issue.  Standard call out is 100€ ex vat for first two hours and 50€ every hour after.  Most small call outs can be sorted within the first two hours though,if it's a larger issue a price to sort the job normally applies.  When pricing and securing a job I do so with a security deposit of €250 and a clear and straight forward list clearing stating what is included, this is attached to our one page contract which outlines our payment plan(3stage normally).  From then on all I have to do is stick to my word and contract that we will do the job to the best of our ability and within the time frame we set out.  We only do one job at a time so it makes our life easier so no stopping and starting on a job.
—————-
I hope this helps some of you who are planning to carry out a plumbing job in the near future.  Don't forget that you can get a number of quotes for plumbing jobs by posting your job on our website at https://www.tradesmen.ie/trade/plumbers.
At Tradesmen.ie, we are continuing to provide our service within the restrictions that apply. Please feel free to look for quotes but only work that complies with the government guidelines should be carried out until these restrictions are lifted.
If you have any comments or suggestions please feel free to place them in the comments box below.
Cheers
Oliver Dempsey
Tradesmen.ie
22 August 2020