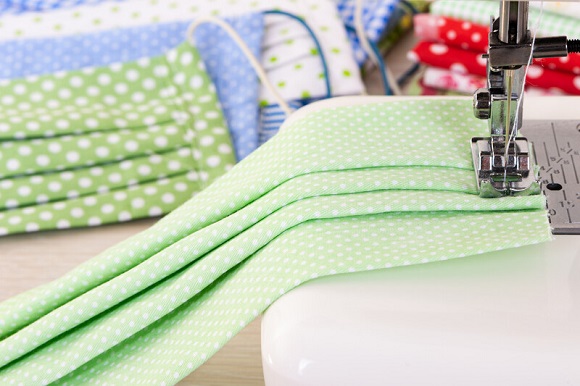 Hi folks,
I have been very concerned that we are still not making enough progress in slowing the spread of the Covid-19 Corona Virus in this country. So I had a look at what some other countries were doing and I discovered that by far the most successful countries in slowing the spread of the virus were those who were recommending that people wear face masks. I was surprised that our leaders and medical experts have not followed the example of these countries so over the last couple of days I sat down and wrote a letter and sent it to every TD in Dail Eireann. I then followed up by sending a copy of it to each of the members of the National Public Health Emergency Team (NPHET). I hope they will look at how other countries have used mask wearing to bring the virus under control. You can see a copy of the letter below. Please feel free to share it or to copy any points that you want from it to encourage our elected representatives and medical experts to change their policy on face masks:-
14 April 2020
How You Can Help Slow the Spread of the Virus

Dear Sir/Madam,
I am writing to you as you as you have an important role to play in slowing the spread of the Corona Virus. The Covid-19 Corona Virus poses the greatest threat to millions of lives since World War Two. In Ireland, thousands of people will die, hundreds of thousands of jobs and billions of euro will be lost if this pandemic is not dramatically brought to a halt as soon as possible. The solution to this is in your hands as an elected representative to Dail Eireann. I am providing you with the evidence below to show how Homemade masks are essential for slowing the spread of the virus and I am providing you with evidence to show how other countries and national disease control agencies are now recommending the wearing of homemade masks to slow down the spread of the virus.
I am urging you to act together with other elected representatives to make it mandatory to wear homemade face masks in Ireland when people go out in public. This is probably the most serious threat that Ireland and the World has ever encountered and I hope that you and your colleagues in Dail Eireann will act swiftly to enact this policy and start saving lives and jobs as soon as possible.
It is vital that we recommend people to wear homemade face masks when going out in public to protect others and in particular to protect front line staff that they come in contact with such as shop assistants, check out staff, security staff in shops and supermarkets, the Gardai and medical staff to mention a few.
How do we know that face masks will help to prevent the spread of the virus? Well, we can see that in countries where the wearing of face masks is encouraged such as China, Hong Kong, Singapore and South Korea, that they have been keeping the virus under control and in some cases without the need for a lockdown.
In the Czech Republic and Austria, it is mandatory to wear face masks.
The Center for Disease Control in the US is recommending that people wear non-medical cloth masks that can be "fashioned from household items or made at home from common materials at low cost can be used as an additional, voluntary public health measure".
France's Academy of Medicine (Académie Nationale de Médecine) announced last week that a mask should be compulsory for outings both during and after the current lockdown.
Last week Germany's disease control agency urged Germans to wear homemade masks.
From April 16, all Poles will be required to cover their mouths and noses in public spaces
Spaniards have been advised to wear masks on public transport from Monday April 13th.
April 8th – EU backs US policy to advise public wearing of cloth face masks to halt Covid-19.
More and more countries are recommending that wearing face masks in conjunction with social distancing and hand hygiene etc will help prevent the spread of the Corona virus and save lives. It is most unfortunate that The World Health Organization has held off from recommending face masks to the general public even in light of data from Hong Kong showing that their widespread use in the community may have reduced the spread of Covid-19 in some regions.
The WHO position reminds me of the story of Ignaz Semmelweis who discovered in the 1840s that the incidence of puerperal fever (also known as "childbed fever") could be drastically cut by the use of hand disinfection in obstetrical clinics.
Despite various publications of results where hand washing reduced mortality to below 1%, Semmelweis's observations conflicted with the scientific and medical opinions of the time and his ideas were rejected by the medical community. Semmelweis could offer no acceptable scientific explanation for his findings, and some doctors were offended at the suggestion that they should wash their hands and mocked him for it. Source: https://en.wikipedia.org/wiki/Ignaz_Semmelweis
Semmelweis's theories earned widespread acceptance only years after his death, when Louis Pasteur confirmed the germ theory, and Joseph Lister championed the use of carbolic acid as an antiseptic.
Even Joseph Lister's ideas were mocked initially. In 1869, at the meetings of the British Medical Association at Leeds, his ideas were mocked; and again, in 1873, the medical journal The Lancet warned the entire medical profession against his progressive ideas. Source: https://en.wikipedia.org/wiki/Joseph_Lister
Imagine how many people must have died from the time that Semmelweis started recommending hand disinfection until it was gradually accepted in the 1870s.
Let's not wait for more people to contract the Corona Virus and lose their lives before recommending the wearing of homemade face masks when people go out in public.
I am making an appeal to you as one of our elected representatives to recommend, or better still, to make it mandatory that everyone who goes out in public must wear masks to prevent the spread of the virus. Every day we delay the decision will result in more lives lost, more euros lost, more jobs lost and more suffering.
Some experts say that there is limited evidence that wearing a face mask will protect the wearer from contracting the virus and therefore there is little point in wearing one. However, the most important reason why a person should wear a mask is to stop them from spreading the virus to someone else rather than the other way around. As the #Masks4All campaign goes, "I protect you and you protect me". Well if by wearing a face mask, we can stop it from spreading to someone else and save even one life then it will be worthwhile.
If everyone stayed apart properly, wore face masks and followed the hand hygiene advice etc, the whole thing would be over in a couple of weeks but if not, we'll still be dealing with this in 6 months time and it will have devastating consequences in terms of prolonged suffering and death and it will deal a catastrophic blow to our economy.
The lockdown is costing billions every week, wearing homemade face masks cost nothing. I would really appreciate if you can reply to my letter to let me know what is your view on this matter and what you intend to do about it.
Yours Sincerely
Oliver Dempsey
P.S. I also intend publish this letter on other media to highlight this issue as much as possible.
About me: I am a small business owner and a concerned citizen based in Co. Laois and I want to do what I can to help beat this virus for all our sakes.

References
The Center for Disease Control in the US recommends that people wear non-medical cloth masks that can be "fashioned from household items or made at home from common materials at low cost can be used as an additional, voluntary public health measure":- https://www.cdc.gov/coronavirus/2019-ncov/prevent-getting-sick/diy-cloth-face-coverings.html
Germany's disease control agency urged Germans to wear homemade masks:- https://www.thelocal.com/20200405/coronavirus-and-face-masks-how-countries-have-changed-their-advice
The Czech government has trumpeted mask-wearing as vital in controlling the spread of the Corona virus and has urged other governments to follow suit:- https://www.theguardian.com/world/2020/mar/30/czechs-get-to-work-making-masks-after-government-decree-coronavirus
Homemade masks are essential for slowing the spread of the virus in the population, the #Masks4All Campaign :- https://www.youtube.com/watch?v=HhNo_IOPOtU
April 8th – EU backs US policy to advise public wearing of face masks to halt Covid-19:- https://www.irishtimes.com/news/world/europe/coronavirus-behind-the-mask-lies-wise-mass-healthcare-measure-1.4226293
From April 16, all Poles will be required to cover their mouth and nose in public spaces:- https://nypost.com/2020/04/10/vending-machines-in-poland-sell-masks-amid-coronavirus-pandemic/
The experts got it wrong on face masks:- https://www.spiked-online.com/2020/04/06/the-experts-got-it-wrong-on-face-masks/
Spaniards have been advised to wear masks on public transport from Monday April 13th:- https://www.dailymail.co.uk/news/article-8210229/Spains-coronavirus-death-toll-surpasses-16-000-mark-increase-LOWEST-19-days.html
Belgium's Royal Academy of Medicine is recommending the use of cloth masks https://www.brusselstimes.com/all-news/belgium-all-news/105945/royal-academy-of-medicine-recommends-use-of-cloth-masks/