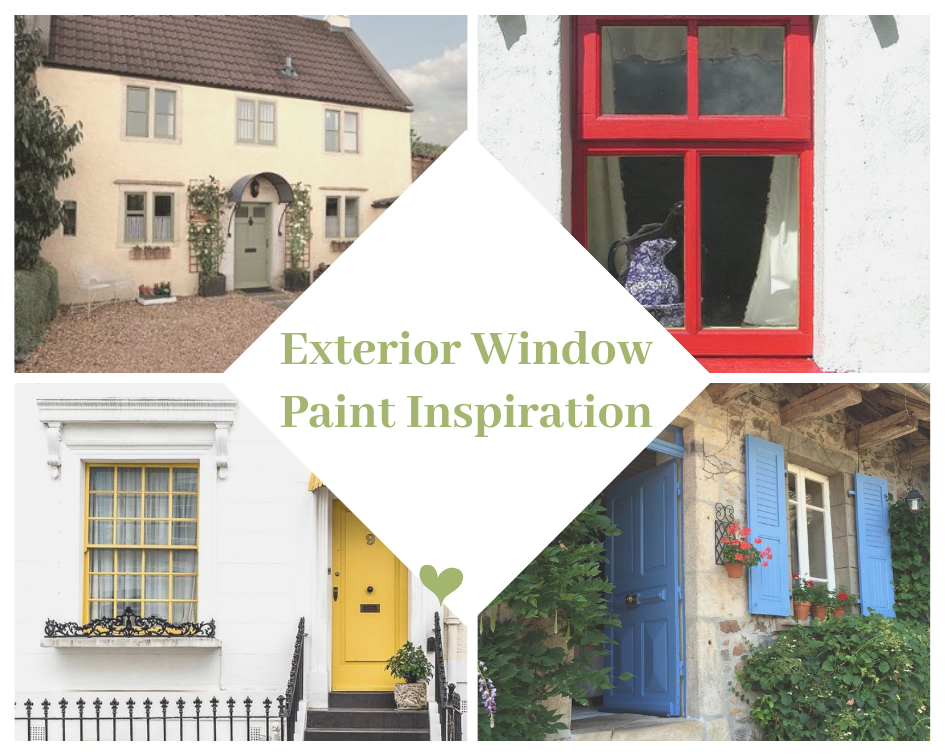 The summer months are the perfect time to paint your exterior windows and doors. Long evenings, warm temperatures and plenty of daylight mean that conditions are perfect for the paint drying well before you apply a second coat the following day.
But before you start wondering if the windows need primer as well as undercoat or who can you get to paint the windows, you need to decide on a colour. If you're building a new home, you don't have to opt for the traditional white double glazed windows. Many are opting for black now but there are lots of other colours too.
Grey Exterior Windows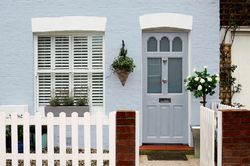 Soft greys are really warm on a house, perfect for a cottage or townhouse.
Green Exterior Windows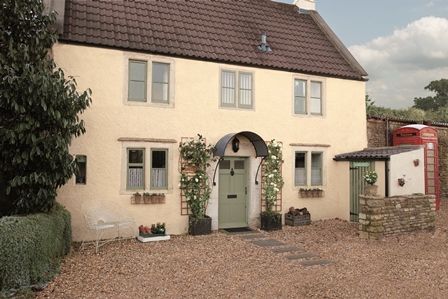 Soft greens are perfect for a country chic look, and of course, the flowering climbers growing up either side of the front door complete the image.
Shutters – Blend In or Stand Out?
If you have exterior shutters, part of the decision in deciding on the colours is working out whether you want the shutters to blend in with the colours of the windows and the walls or if you wish them to be bold and brazen, standing out in stark relief.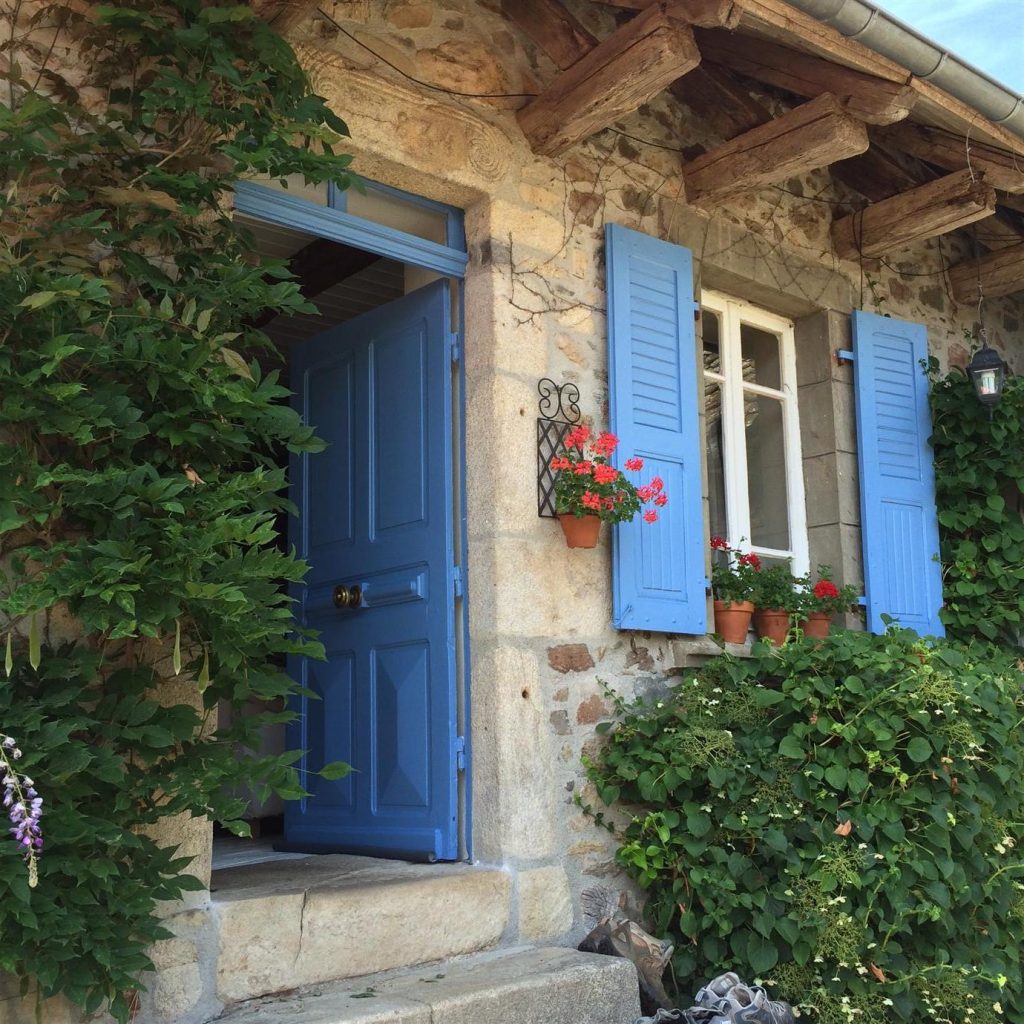 The soft colours that blend into the stonework of the walls or painted walls are more restful whereas the brighter colour inspires a Mediterranean vibe and suggests a home that is full of energy. Which would you opt for?
Yellow Windows
Yellow isn't the most obvious choice for exterior windows but can suit a variety of housing styles.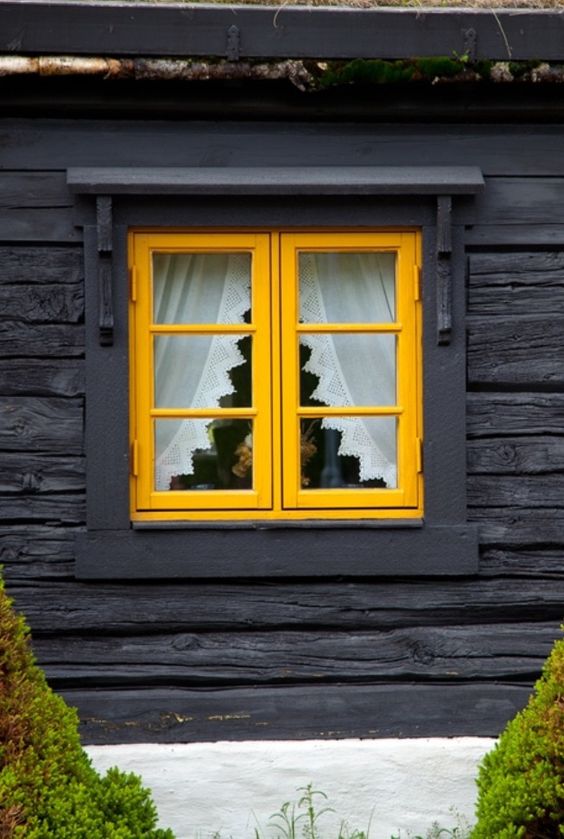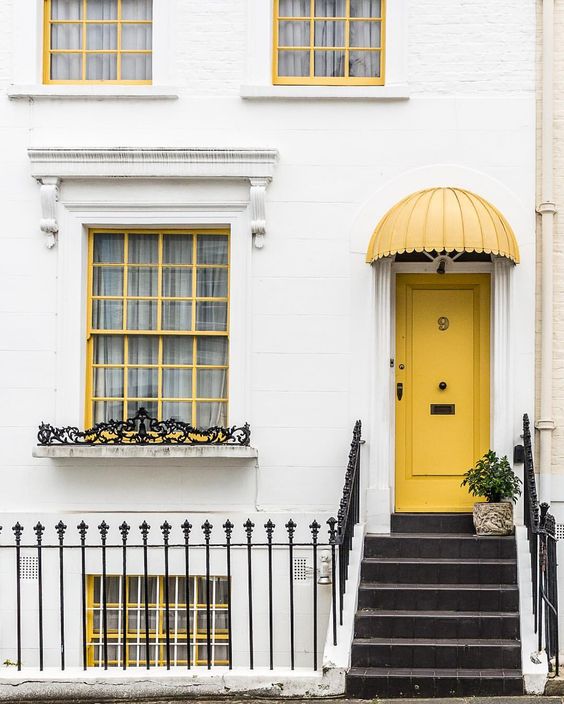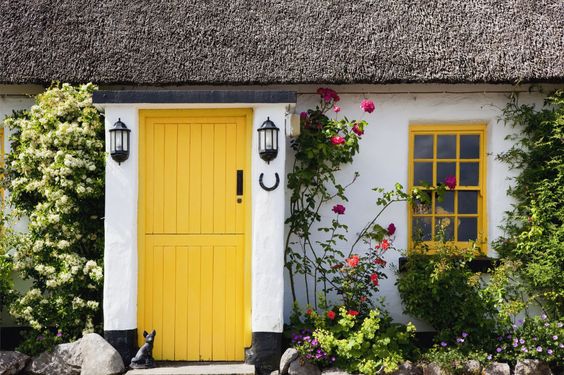 Red Windows
Exterior window frames painted red look especially vibrant against white walls – be it a small Irish country cottage or an American style house with a verandah.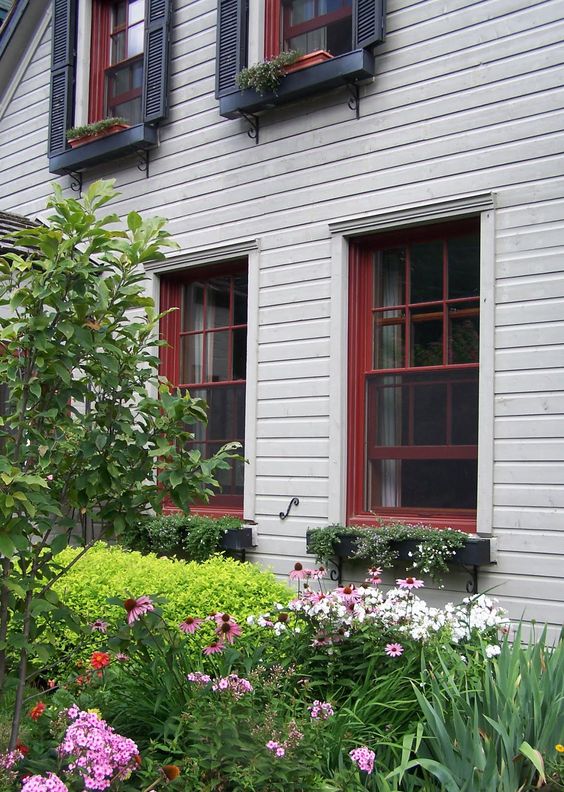 Tips for Painting Exterior Windows
If you decide to paint the windows yourself, here are some tips to ensure you'll do a good job:
Ensure the frames are sound, clean, dry and free from dirt, grease and any other contamination. Oily woods such as teak can be rubbed down with white spirit (as excess oil can prevent the paint binding to them properly). Fill any cracks, holes and open joins with an appropriate exterior filler.
If the frames haven't been painted before, give them a light rub with a fine sandpaper and wipe with a damp cloth. Paint any knots with an appropriate wood knot primer.
Paint with a coat of suitable primer. It can be handy to get the appropriate finished colour paint mixed into the primer (rather than painting on a white primer and undercoat and then covering with a dark colour paint). If the frames have been painted before but are flaking in areas, sand those areas well and apply primer to the bare wood.
Apply a coat of undercoat. Allow a minimum of four hours drying time between coats (some will require up to 24 hours).
Most people use satinwood or gloss paint for exterior wood (satin leaves more of a matte finish). Apply two coats.
We hope this has given you some inspiration this summer, perhaps to even change the colour of your windows. Remember, if you don't have time to do your own decorating, we can get you up to four quotes from rated decorators on our website.