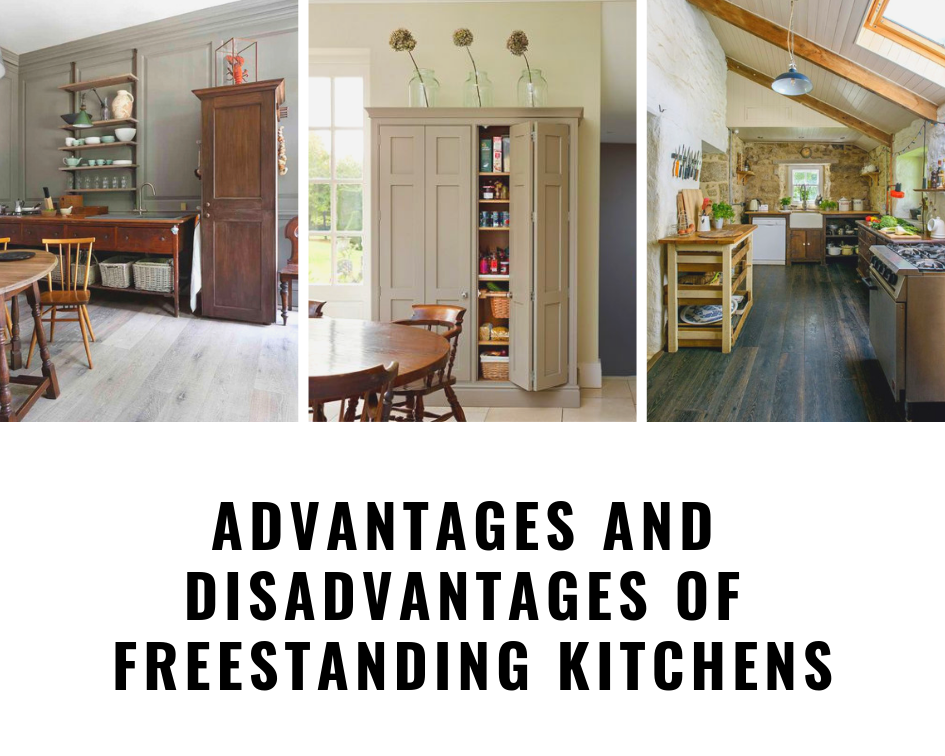 The increasing popularity of kitchen islands and butcher blocks have led to a return to freestanding kitchens, perhaps not to the extent of the 1940s when the sink was the only fixed item in a kitchen, but between a desire for more flexibility and more character, freestanding kitchens are having a well deserved resurgence in popularity.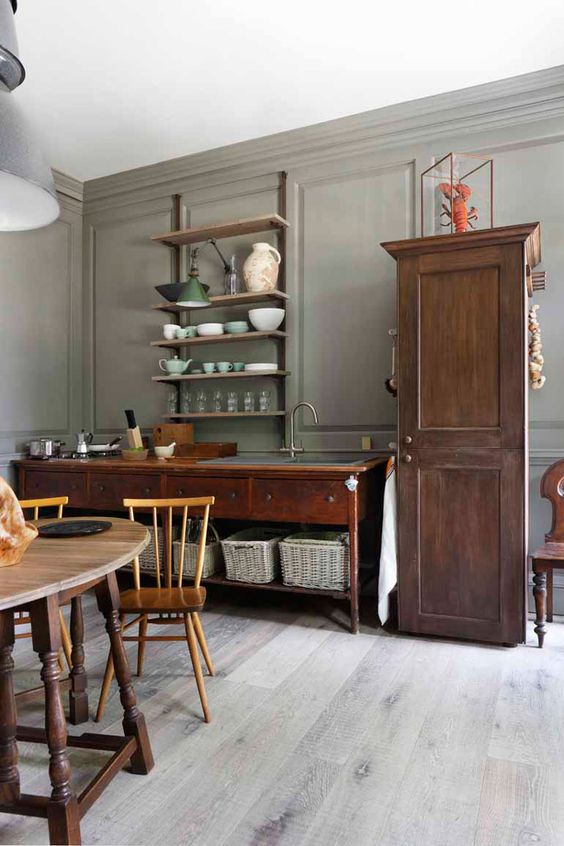 Advantages of Freestanding Kitchens
Freestanding Kitchens are perfect if yours is an old house with slightly wonky walls or if it has features like fireplaces, alcoves, windows at different heights or other interesting features.
You can add to them as finances permit or more storage is required.
They are versatile and freestanding units can be moved around, perfect if you can't move house but know you'll get bored with a fitted kitchen.
Pieces can be finished in complementary but different colours or finishes, adding variety and interest to your design scheme.
As the cabinetry is elevated from the floor on legs and the floor is visible underneath, it increases the sense of space within the room.
Furniture items like kitchen dressers and plate racks add to the rustic charm of a kitchen while displaying your favourite pieces.
Large floor to almost ceiling cupboards provide ample storage for foostuffs or most of your crockery. A large cupboard can act as a larder and has the added advantage of having a lot of the shelves at arm level, saving the need to stoop down.
Having items on open shelves or hanging against the wall saves on space and means they are within easy reach – this is really handy when you need those items on a regular basis.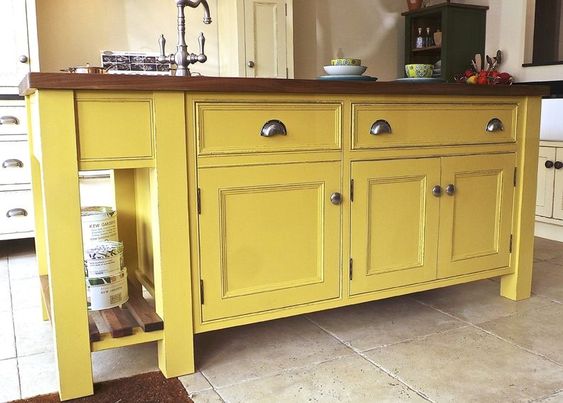 Disadvantages of Freestanding Kitchens
Fitted kitchens are more streamlined but many homeowners are mixing fitted cupboards with freestanding elements such as plate racks and kitchen dressers.
Having a plinth along the base of cupboards saves the job of having to clean underneath them. Some people may see the elevation of freestanding cupboards as a disadvantages for that reason.
Open shelves require more cleaning as dust will accumulate otherwise.
As the look is one of variety and interest, it can be quite busy rather than relaxing.
Fitted kitchens tend to have more worktop space.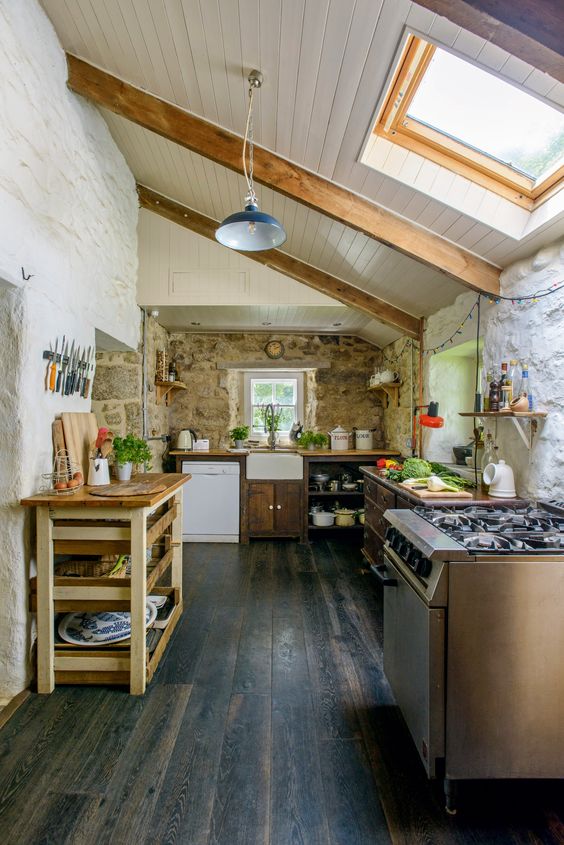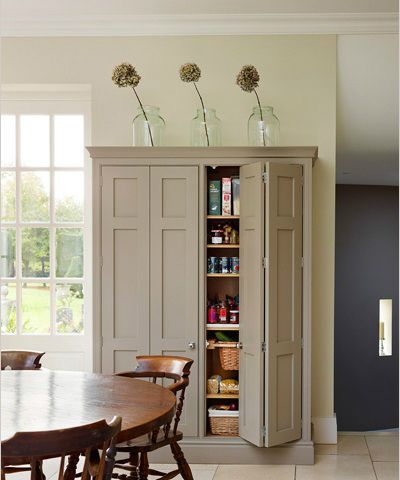 Whether you require an interior designer, a carpenter, a decorator, a kitchen designer, a builder or a furniture restoration expert, remember you can get up to four quotes for the work from our website. We hope these advantages and disadvantages of freestanding kitchens have inspired you to change your kitchen this year and given you some ideas.