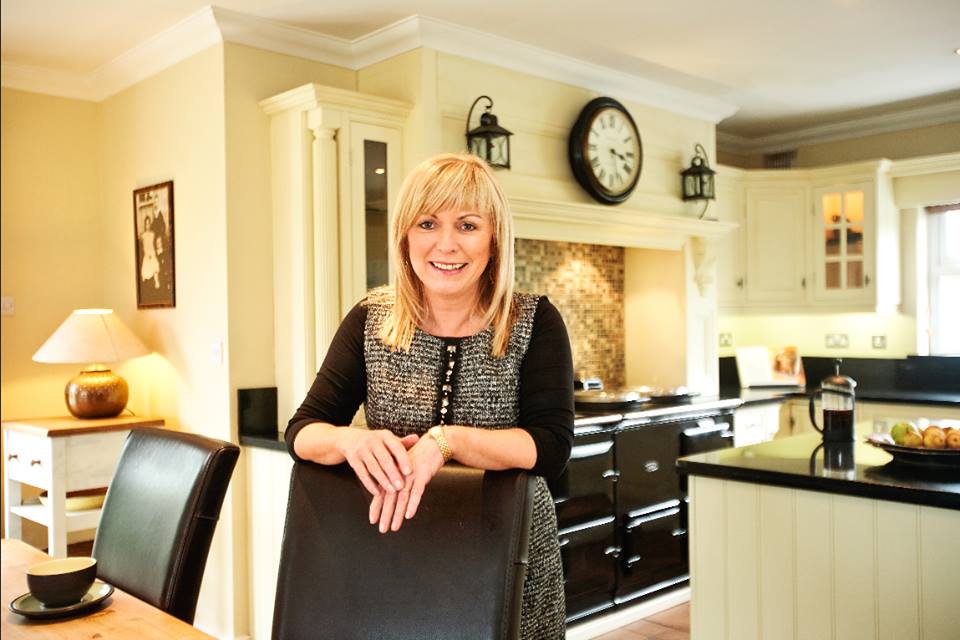 This week, we're interviewing interior designer Anne Tuohy of Room Junkie and asking her to share some tips from her own knowledge of decorating houses. Anne put her skills and qualifications to use on their own home first, and now shows people how to create a stylish high end look, no matter what their budget is. Anne has also taken part in (and won) the programme Showhouse where she was in charge of the decorating of a complete house within the timescale of a mere six days.
Anne, do most people really need an interior designer?
I passionately believe in the positive benefits of living in a well-designed and inspiring environment. Most people want to live in a beautiful space that reflects and supports their personality and lifestyle. And yes, most people need professional design assistance to realise this dream.  Of course, some people will think that hiring an interior designer is for those with huge budgets and big houses but that's not necessarily the case. For those who won't allow a modest budget to get in the way of a fabulous home, it's often an interior designer that will make the difference.
What are the most common design requests from homeowners?
Home Consultations are popular. This is when an interior designer visits a person's home for a couple of hours and then creates a design plan and colour schemes for any or all the rooms in the house. They can also advise on where to source what you need. It's not always about buying new items either. We can often suggest how moving a piece of furniture will improve the flow of a room or how something can be repurposed and used in a different room.
Interior designers can provide tips and expertise such as this example where I covered an existing lampshade with leftover patterned paper. What I've done for this one is used spray mount to fix the paper to the shade. I always use a craft knife and a ruler to cut a perfectly straight edge.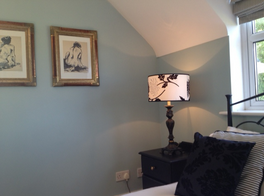 Interior designers are also used for the total management of the full design process during a new build or extension project. They will work on a very personal level with a client and will oversee the work of the tradespeople too.
I'm sure you're also called upon occasionally to help people correct mistakes they have made. What tend to be the most common design errors?
1. Sometimes people buy furniture that is too large for their home.
2. Using the wrong colour paints for a room.
3. Sometimes the flow of traffic within a home doesn't work as well as it might – this is sometimes due to the positioning of furniture.
What are the current trends regarding colours?
The colour grey is bang on trend! Grey can be perfect when done right, and is my favourite design trend by far. Thinking back to your previous question regarding some common mistakes, a grey with blue undertones can be cold so needs to be used with caution.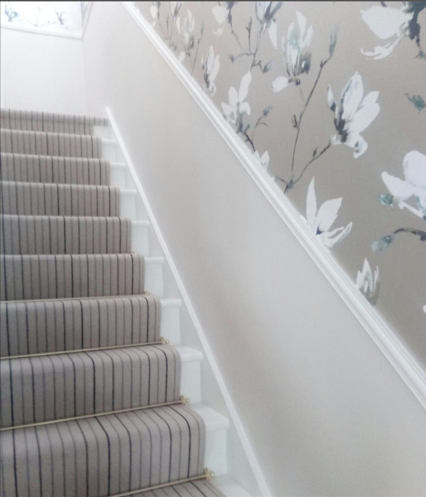 Another popular trend is the use of large porcelain floor tiles, which really open up a small space. Timber effect porcelain floor tiles are growing in popularity too and are probably the most beautiful tiles on the market at the moment.
We're also seeing more of "Improving not Moving": People are upgrading their kitchens and bathrooms, and converting garages and attics to increase and improve their living space, instead of trading up.
Tell us about a favourite project of yours?
My favourite recent design project was the transformation of a discount shop into the Donegal Physiotherapy & Sport Performance Centre. It was a very different project for me, but one which I really enjoyed.
There are some of the reasons why hiring an interior designer isn't necessarily a luxury, it can actually save you lots of time and money. They know where to source the best quality at the best prices, they will prevent you making mistakes, they will give your home a design and finish that is individual to you and of a professional standard.  They will also create a design that works for your particular needs, so if you have children or pets, they will provide a design that really works for you, from both a practical and an aesthetic perspective. Anne knows – she has three sons and a number of dogs in her home!
If you're planning on some decorating or renovating and think you would like some help from a professional – be it an interior designer, builder, carpenter, plumber or decorator – remember you will receive up to four quotes by filling in your details on our website.