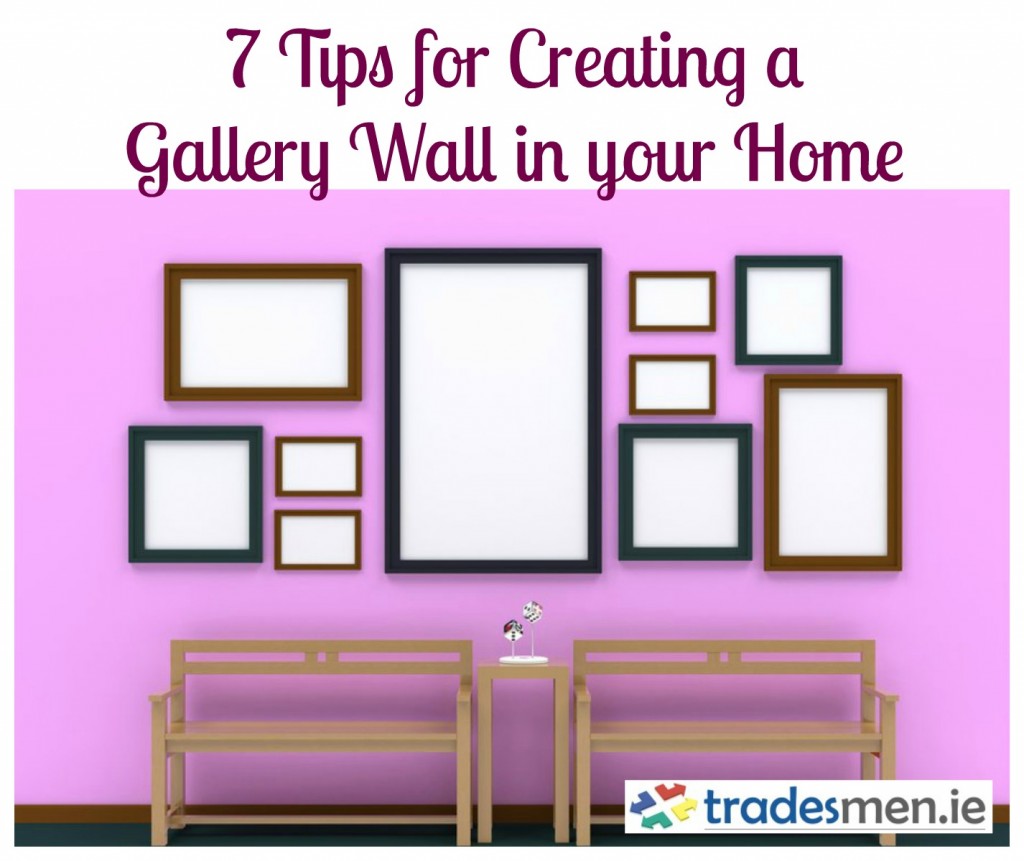 Art gallery walls are becoming more popular within homes but they aren't necessarily that easy to get them 'just right'. Here's some tips for creating the perfect art gallery wall within your own home:-
First up, why is an Art Gallery Wall a good idea?
1. It creates a focus and varied interest within a room. They can make a feature of the space above a sofa in the living room, above a radiator cover in a hallway or on the wall to one side of a bed.
2. If you love pictures and photographs, there's no better way to display them.
3. They are particularly striking in hallways or up along steep stairs.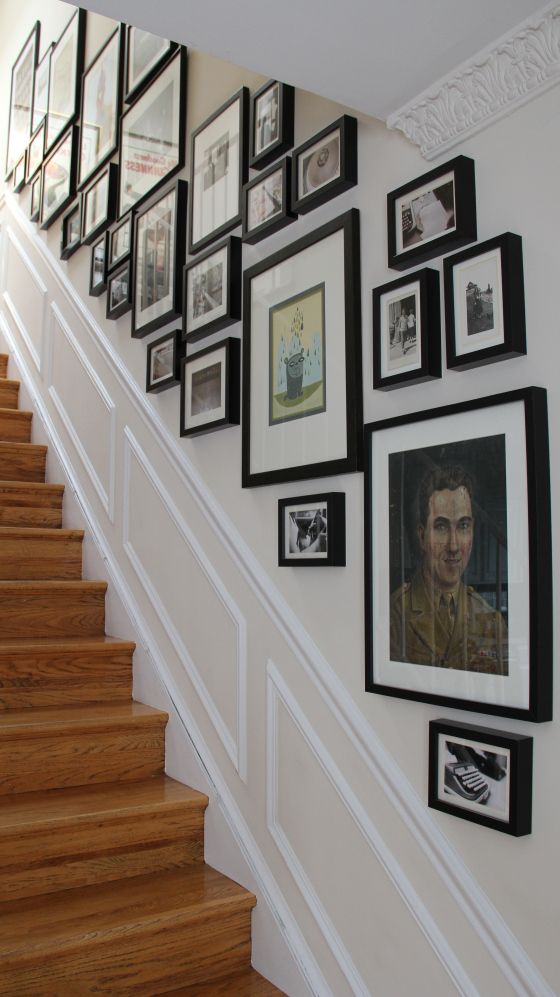 Source: Pinterest
4. The art work doesn't have to be expensive. The impact comes from the overall design of the combined pieces.
Tips for Creating Art Gallery Walls
1. Decide on unity in one way or another. For example, your art pieces may have varied content but each one will have wide plain borders. You may decide to use pieces related to one of your hobbies within one wall, for example, numerous pictures showcasing golf, or a series of black and white photographs, or your children's artwork.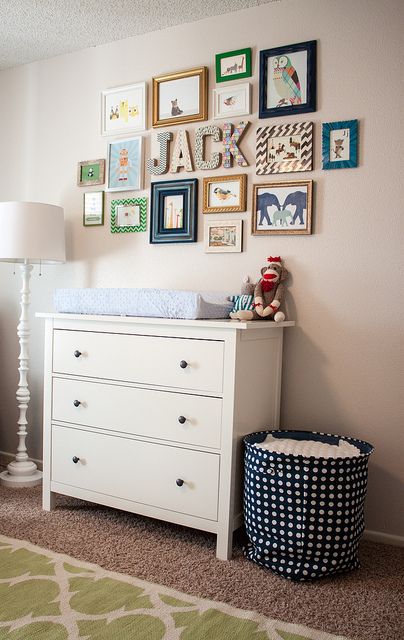 Source: Pinterest
2. Mix up the sizes of frames so it doesn't look too regular. While it should look slightly irregular, don't think that taking a haphazard approach will work. Plan your layout carefully and one way to do it is to lay them all out on the floor within a measured space, take a photograph when you are happy with it and then repeat on the wall.
3. Don't position the pieces too high on the wall, remember that the main pieces should be placed at eye level. Start with hanging the largest or most centralised piece and work outwards from there.
4. Don't be afraid to use a variety of frames – in terms of materials, depth, colour, sizes, bevelled, flat, gilded, matte or gloss. However, if using a wide variety, don't make the subject matter too varied in style and colour. Much also depends on the size of the room – if it is a large space, you can be bolder.
5. Place a large art gallery display against a plain painted background. Placing a number of paintings or illustrations over a busy wallpaper will probably be too much.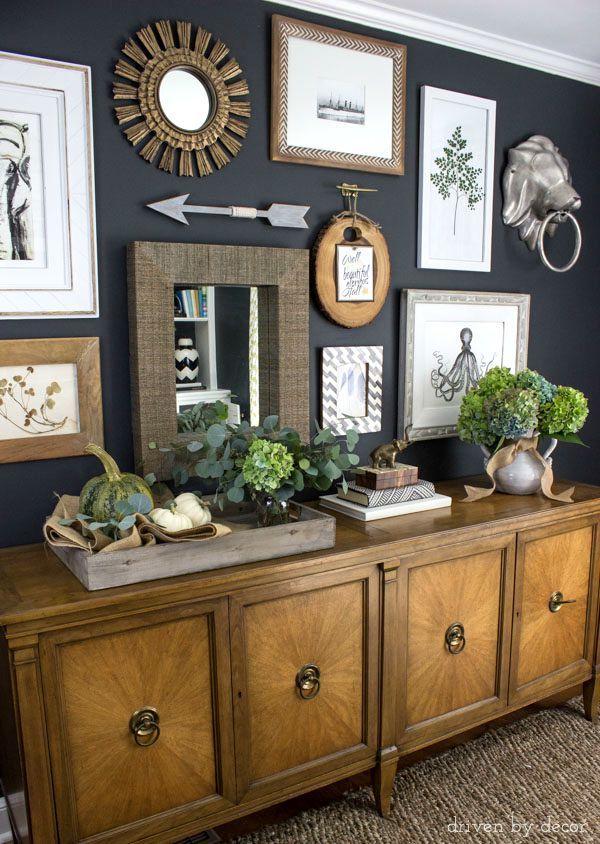 Source: Pinterest
6. Don't forget to include something different amongst the art, for example, a mirror or a clock.
7. A nice way to display children's artwork is to frame it and display in a art gallery wall in their bedroom or the kitchen or to hang it within the frames on this 'Frames' wallpaper.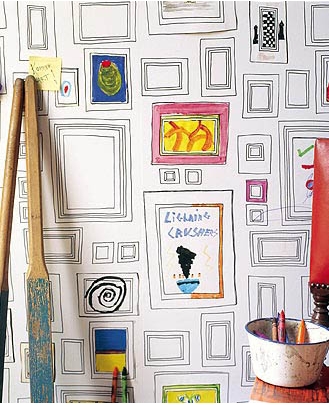 Now, if you're thinking that you have the artwork but you need help hanging the pieces, that's where our tradesmen come in. We've had many clients who have put up looking at pictures placed too high or have pictures waiting in storage space for months and years. Hanging a number of pictures takes time so don't rush it and if you feel you haven't got the skills, call in one of the experts. You can get four quotes from reputable tradesmen (or women) for any building or decorating work by filling in your details on our Tradesmen website.
Do tell us what you think. Does this inspire you to hang more paintings and art work in your home?